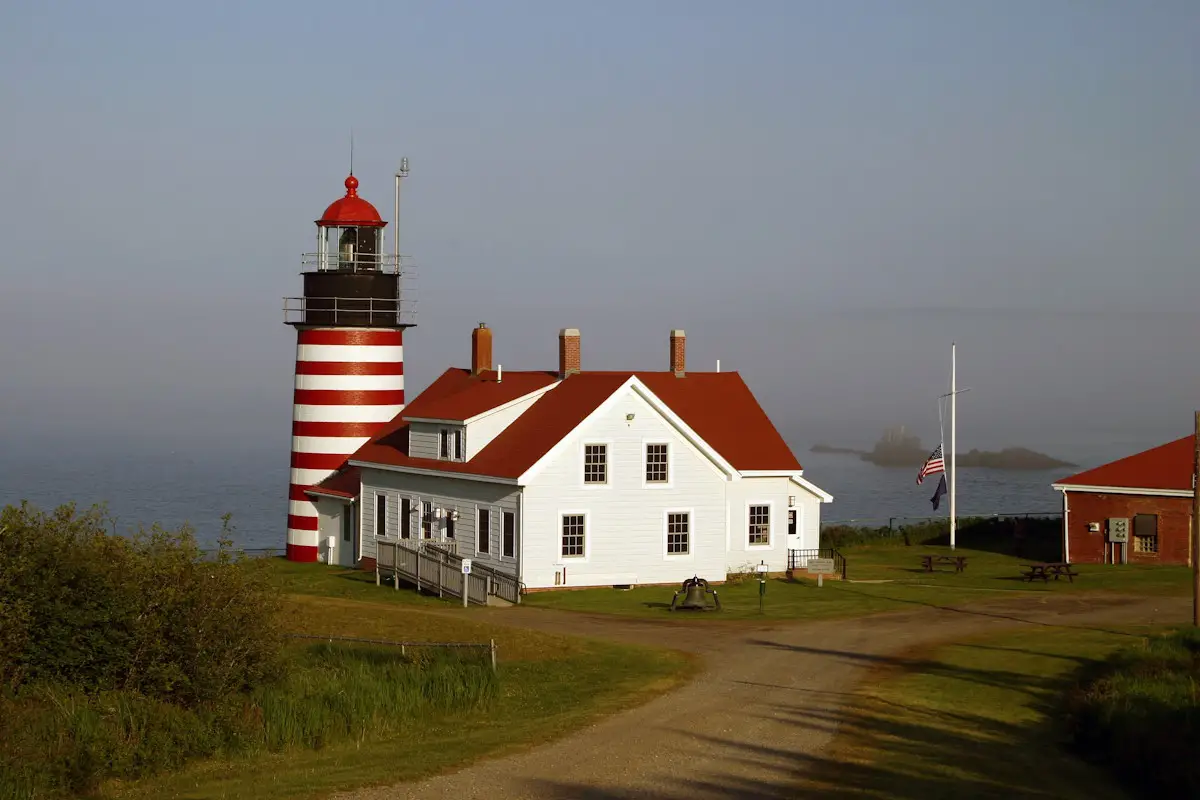 This area in Maine was first discovered by Europeans
in the 1600s when the Acadia colony on Saint Croix Island (USA) was founded by Samuel de Champlain. Incorporated as a town in 1798, Eastport has a history of fisherman, traders and even smuggling, which was quite extensive during the Embargo Act imposed by President Thomas Jefferson.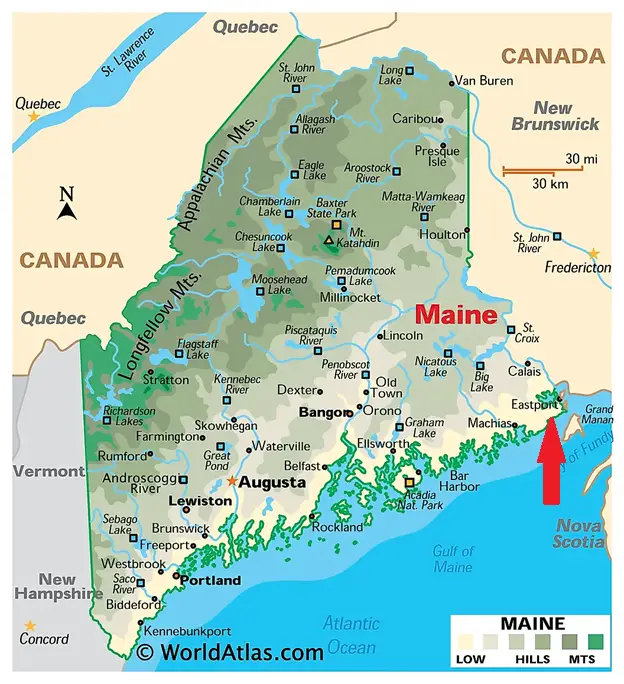 In the middle 1830s, coastal Eastport was the second largest trading port in the United States after
New York City
. A main reason for this was the high tides that kept the harbor ice-free year round. Eastport has the deepest port on the East Coast, and the region is notorious for its ripping tides and very powerful currents. The tides and currents create a rare phenomenon, reversing falls located in nearby Pembroke. The churning waters around Eastport kick marine food to the surface, which supports rare forms of aquatic life and attracts seals and eagles at high tide. Today, fishing is the principal industry, but Eastport has been striving to increase the number of cruise ships and tourists to the city. Eastport, Bar Harbor and Portland are the only ports in Maine that have the certification and customs process that makes them the first port of entry for foreign-flagged ships, which is the majority of cruise ships. Eastport is hoping to see an uptick in cruise ships visiting the city, especially since Bar Harbor passed cruise ship passenger restrictions in 2022. While the 2023 cruise ship schedule remains unchanged, future trips to the area may see ships choosing Eastport. Time will tell how the cruise industry will grow in Eastport, and there may not be a significant change until 2025, but Eastport is eager to welcome cruise passengers to their city.
Where You Dock in Eastport – Maine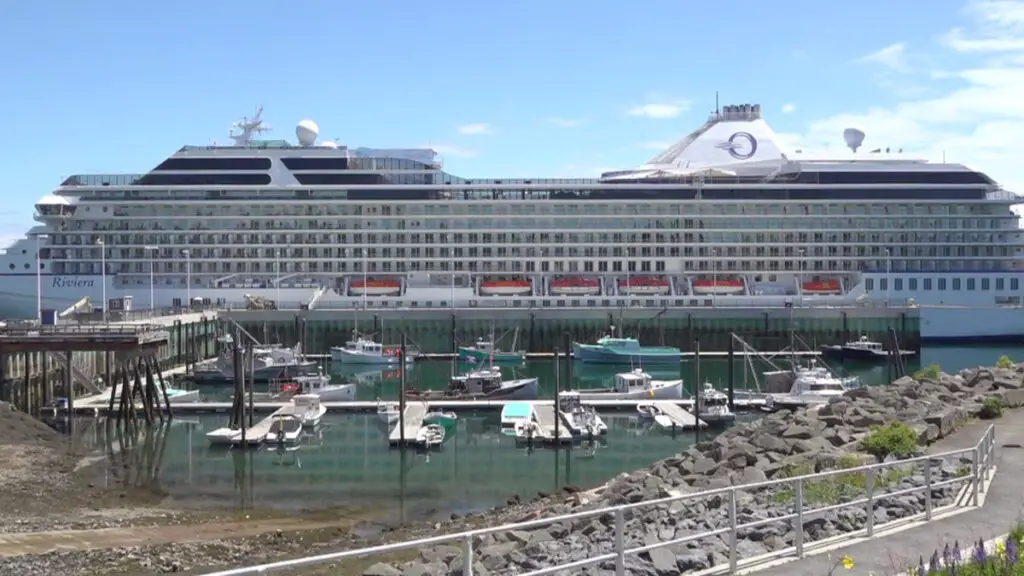 Currently, there is no cruise ship terminal in Eastport, Maine, but the Eastport Port Authority welcomes cruise ships of all sizes.
There are three piers that can accommodate cruise ships, two of which are downtown and can accommodate cruise ships up to 750 feet.
Getting Around Eastport – Maine
With a population of less than 1,500 people public transportation options are limited in Eastport. There is no public bus service in Eastport, and most people rely on private vehicles or walking to get around. There are also no local taxis or car rental agencies.
Many of the ships visiting Eastport will have arranged for ship excursions, although it's encouraged to visit the local shops and restaurants.
Also, as Eastport is anticipating an increase in cruise visitors over the next few years, more amenities will become available.

Shopping In Eastport – Maine
Family owned, there have been four generations preserving this traditional stone-ground mustard. There are a variety of flavors, including beer-infused. Raye's Mustard has been endorsed by Rachael Ray, Martha Stewart and Oprah.
The gift shop is located a 3 minute walk from the cruise pier at 54 Water Street, or their Mill Museum at 83 Washington Street (0.6 miles from port). This is the last operating stone-ground mustard mill in the United States.
Located on Water Street, a 2 minute walk from the end of the cruise pier, you'll find homemade fudge, a variety of confectioneries, hand dipped chocolates, gourmet popcorn, nuts and retro novelties abound at Sweeties. They also have sugar-free options.
Local artists and artisans have their wares for sale here at this artisan shop and gallery. They have silk jackets, children's wool sweaters, pewter fish and whales, silver jewelry and original paintings. It's also located on Water Street, about a 4 minute walk from the pier.

Located in Eastport's downtown, at 93 Water Street, a 2 minute walk from the pier, The Gallery overlooks the waterfront. They offer original fine art, sculpture, folk art, unique crafts and distinctive gifts.
Dining In Eastport – Maine
Seafood is a given when visiting ports in the state of Maine, but Eastport has some interesting options for restaurants. Support local by giving them a try!
This restaurant on Water Street, just a 5 minute walk from the port, offers a mix of seafood and American cuisine with an Asian twist. They have a range of dishes, from sushi and stir fry to burgers and salads. You can sit on the patio on a nice day and enjoy the water views.

This classic American diner is located on Water Street, just a 4 minute walk from the port, and serves breakfast all day as well as lunch options like sandwiches, burgers, and soups. Enjoy your meal on their seaside deck.
Also located on Water Street, just past the Happy Crab, you'll find a menu with burgers, BBQ pulled pork, crispy fish tacos, chicken wings, and a variety of pizzas. They also offer Haddock and seafood chowder, steamed mussels and lobster rolls.

This microbrewery serves their own craft beers to rave reviews. The helpful staff will suggest the perfect beer to compliment the sandwiches and flat bread pizzas served in their Pub Kitchen. Located a quick 3 minute walk from the port, on Water Street, it offers amazing views of the ship while sitting back and enjoying a pint.
Located at the other end of the building which houses Horn Run Brewing, this wine bar is set in a great location with great views of Passamaquoddy Bay. Charcuterie boards, cheese platters and a selection of wines by the bottle, glass or small bites. All food products are locally sourced.

Things To Do in Eastport – Maine
Historic Downtown 
Eastport has a rich history, and the downtown area is home to many well-preserved historic buildings and architecture. Take a stroll along Water Street and enjoy the scenic waterfront views, visit the art galleries, and shop at the unique local boutiques.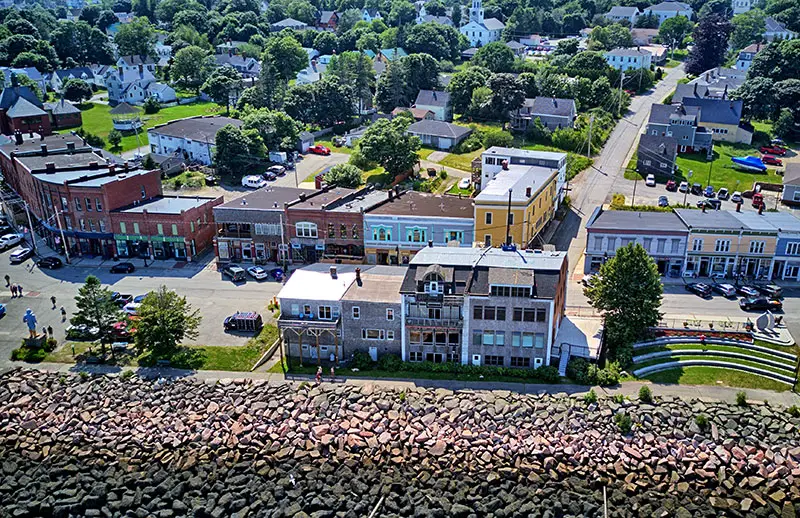 The Institute's campus has several historic buildings – a church,  Civil War GAR Hall, an on-progress restoration of the historic Masonic Block and a museum and gallery housed in a restored 1880s bank building. The main headquarters is located on Water Street and the gallery is housed on the first floor. You can use the online map and building information to take a self-guided tour of the other historic buildings located around town. There is no cost to enter or tour.

Hiking at Shackford Head State Park
Located about a mile and a half from the cruise pier, this small state park offers a few miles of hiking trails with overlooks out over the bay.  Click here for information and a trail map.