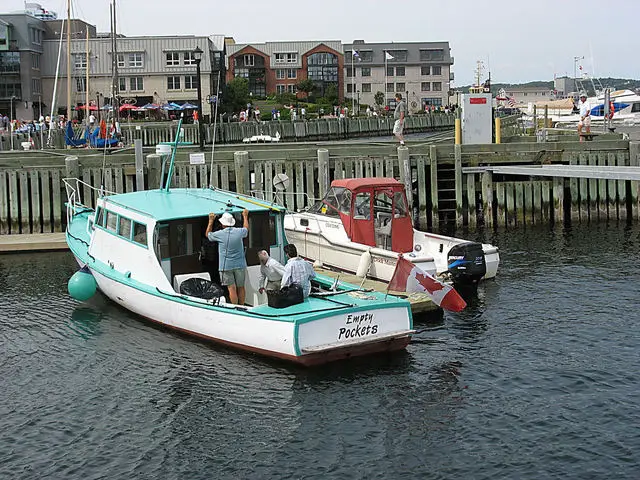 Halifax, the capital of the Canadian province of Nova Scotia, is home to rich maritime history. A city of 370,000 people, it has a friendly and upbeat culture with a walkable downtown surrounded by quaint rural communities.
Because of Halifax's large, ice-free harbor, the British established a colony and built a fort in 1749. Not only was the city involved in various aspects of North American military conflict including the American Revolutions and Napoleonic Wars, but it also became a hub of trade and industry.
Halifax gained international notoriety after the sinking of the Titanic in 1912 when more than 150 Titanic passengers were laid among Halifax cemeteries, and again after the Halifax Explosion of 1917 when more than 2000 people were killed after a French munitions ship collided with a Belgian relief ship in the harbor, creating the largest man-made explosion before the nuclear bomb.
See all Halifax Shore Excursions
Where You Dock in Halifax – Nova Scotia
You will dock at either Pier 20 or 22 at the Port of Halifax, which is located just south of downtown. You will find a vibrant arts and cultural community called Halifax Seaport which extends from Piers 19 to 23.
At the Halifax Seaport, you will find local artisans, cafes, galleries, the Canadian Museum of Immigration, the Halifax Seaport Farmer's Market (the oldest continuously running farmer's market in North America), and much more.
Getting Around Halifax – Nova Scotia
Downtown Halifax is located a couple of kilometers from the port and taxis are plentiful and will offer local tours or take you as far as famed Peggy's Cove!
Yellow Cab, for instance, charges a flat rate of $10 to go downtown from the cruise pier, or will do an hour city tour for $45 CDN. They also have wheelchair accessible taxis available.
Renting a car may also be a good idea if you wish to explore outside Halifax. There are no rental companies right at the cruise port, but CruiseHalifax's guest services will help arrange for your transportation needs, and most car rental companies will pick you up and drop you off portside.
Shopping In Halifax – Nova Scotia
A quick taxi ride will take you to the heart of downtown Halifax, home to many unique shops and boutiques.
If an indoor shopping mall is more up your alley, Atlantic Canada's largest shopping mall – Halifax Shopping Centre – is located only 15 minutes by car from the port. With more than 160 stores, you'll find everything from Walmart to Michael Kors.
Dining In Halifax – Nova Scotia
From local delicacies to international cuisine, Halifax is home to more than 600 dining establishments ranging from fine dining to casual.
If you're looking for the best fish and chips in town, Fredie's Fantastic Fish House, is one of the city's hidden gems – an unassuming little casual restaurant, located in a strip mall approximately 11 kilometers from the port.
If a pub with amazing eats and craft bear is more up your alley, check out The Auction House Brew Pub in downtown Halifax. They are open for lunch, and have Happy Hour every day from 4-6:30 pm!
Things To Do in Halifax – Nova Scotia
Top Tours & Excursions In Halifax – Nova Scotia
Annapolis Valley, a Nova Scotia region of some of the richest farmland in Canada also became home to French Acadians in the 1600s. You will visit two different wineries on this scenic tour....
Duration: 5 hours
Activity Level: Low
Wheelchair Accessibility: No
Food: Wine tasting and snack included
Book Now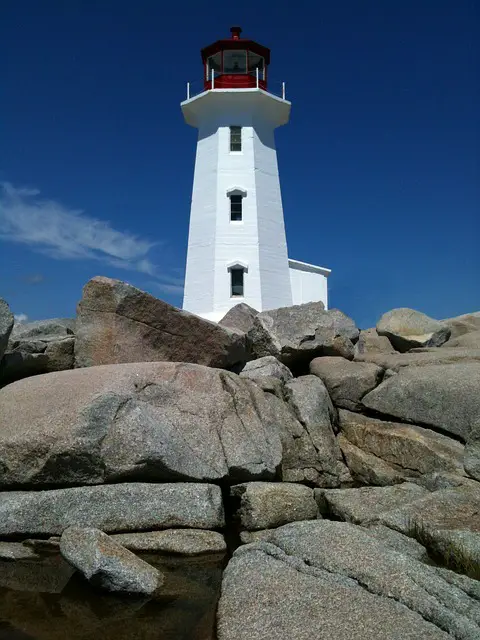 Begin your with a highlight tour of Halifax, a city founded in 1749 and steeped in Maritime history. Drive the scenic coastal route to Peggy's Cove, one of Canada's most photographed places....
Duration: 4 hours
Activity Level: Low
Wheelchair Accessibility: No
Book Now