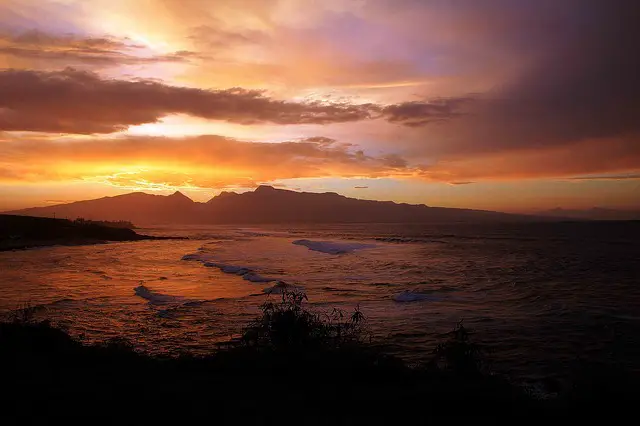 The fiftieth state of the United States, Hawaii is almost 2,500 miles from the mainland of the United States. 
The port town of Hilo is the county seat on the Hawaiian island (also known as the Big Island) and overlooks Hilo Bay. Located on the northeastern side of the island, Hilo has rainforests, waterfalls and beautiful gardens. The city has views of two shield (domed) volcanos; Mauna Kea, which is dormant, and Mauna Loa, which is active. 
Not far from Hilo is the factory of the world's leading producer of macadamia nuts. A tour of the plant is one of the island's main tourist attractions.
Hilo Harbor is one of the two commercial harbors on the Big Island. The harbor provides a wide range of maritime facilities and services. Both overseas and inter-island ships and barges make regular calls at Hilo Harbor. 
The State of Hawaii's Harbor Division within the Department of Transportation owns and operates the three piers within Hilo Harbor. Hilo is about 2.5 miles from the Hilo International Airport.
Good To Know
Keep an umbrella handy on this part of the Big Island. Because of its location, Hilo is rainy most times of the year, and gets rain on the average of 236 days a year. 
If offered a lei, please accept it. Declining a lei is considered an insult in Hawaii. When done with the lei, remove the string and scatter the flower on the earth or water.
If you visit Hawaii, do NOT pick up any rocks or sand to take home. Hawaiian's feel very strongly that everything has a life force and that rocks and sand are sacred. It is hugely disrespectful to move, disturb or take the sand and rocks that have such a deep meaning to the Hawaiian people.
[caption id="attachment_18064" align="aligncenter" width="799"]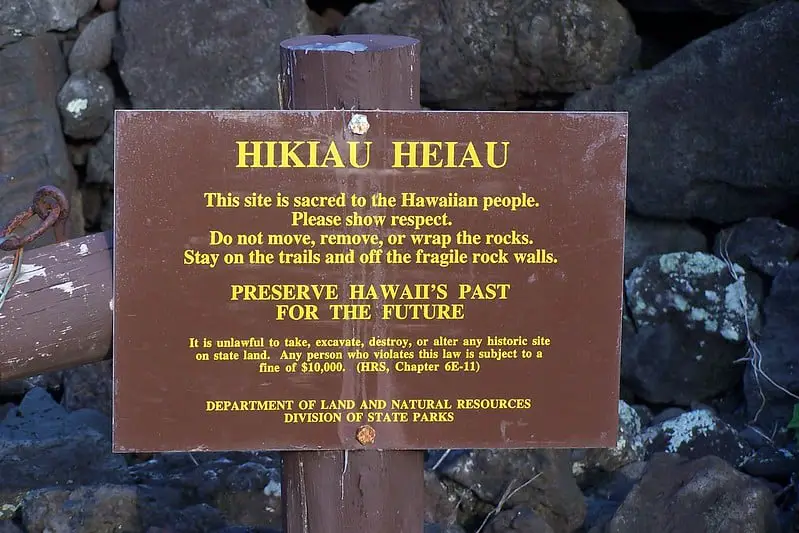 Photo by Flickr User: J. Stephen Conn –
http://bit.ly/2ya9qmu
[/caption]
Check out  excursions in Hilo, Hawaii.
Where You Dock in Hilo – Hawaii
Ships dock 2 miles east of downtown at the piers in Kuhio Bay. It is possible to walk downtown, but you'd need to walk through an industrial area. 
The port is mainly a large cargo and container facility that serves all of the Big Island so facilities for cruisers are limited.
Passengers are usually greeted by the locals and perform traditional music and dances. These local welcomers will have maps, brochures and be able to give overall guidance.
Getting Around Hilo – Hawaii
Public transport on the Big Island is rather limited, so if you want to explore, a rental car is the best way. 
Walking
The terminal facility is about 2 miles from the town's center. While the route between the cruise ship and downtown is walkable, part of that walk is through the town's industrial zone. It takes about an hour to make the 2 mile walk into town. There are no sidewalks and it is not very scenic, so you might want to consider alternatives. 
Shuttles
The days that there are cruise ships stopping in port, there is a free shuttle that transports passengers to a local farmers market for the first part of the morning, usually until about 11am. 
There are also complimentary shuttles that go to Hilo Hatties, which is the state's largest retailer of Hawaiian fashions. There is also a Walmart in the shopping plaza there and Walmart is one of the sponsors of the free shuttle. 
Buses
Near the port's main entrance, there is a bus stop for the island's Hele On Bus. It will be marked Keaukaha. This bus line starts running hourly at about 7:00 am with the last run back to the ship at 4:00 pm. It will depart from the Keaukah Market just outside the port exit to the Hilo Information Center, which is downtown. 
Just keep in mind as with other such island services, double check times and know that they run on "island time."  
Taxis
Located at the cruise terminal are taxis that will take you to downtown Hilo.
Here is a list of Taxis services in Hilo, Hawaii
Uber and Lyft operate in Hilo, too. 
Rental Cars
If you choose to rent a car, the reservation must be made in advance. Your rental car will need to be picked up at the airport which is about 10 minutes away. 
The airport has Enterprise, Budget and Expedia will also help you look for and book a reservation. 
Shopping In Hilo – Hawaii
If you are looking for needed, and familiar, everyday items, Hilo has both a Walmart and a Target.
The Prince Kuhio Plaza in Hilo has some other familiar shops. You will find Bath & Body Works, CoCo Nails, Zumiez, GNC, Zales and Regal Cinemas. 
Hilo Farmers Market – Corner of Kamehameha Avenue and  Mamo Street
Over 200 local farmers and crafters sell their produce, crafts, tropical flowers and gift items. Located in historic downtown Hilo, this is the place to go for fresh, local food and items made by Hawaiian artisans.
The Most Irresistible Shop in Hilo – 256 Kamehameha Avenue
Quite an auspicious name for a tiny shop, but this is a favorite with locals and tourists. A wide array of unique gifts and souvenirs are stuffed into this shop. And they must be successful as they have plans to purchase the space next door and expand. 
 

 

View this post on Instagram

 
Hilo Aloha Wear – 300 Kamehameha Avenue
Exactly as the name suggests, this is where you would go to get yourself any type of Hawaiian clothing. 
Sig Zand Designs – 122 Kamehameha Avenue
Designer clothing for men and women with genuine Hawaiian prints.
 

 

View this post on Instagram

 
Life is Wabi-Sabi – 278 Kilauea Avenue
Wabi-Sabi is a Japanese concept that states there is beauty in imperfect objects. This shop carries handmade, unique and one-of-a-kind artwork. There are framed prints, magnets, buttons, t-shirts and more.  
 

 

View this post on Instagram

 
Hawaiian Island Creations – Prince Kuhio Plaza, Hilo, 111 E Puainako St.
This is the store for your surf and skate brands in bags, hats, belts and tank tops. 
The Knickknackery Antiques and Collectibles – 84 Ponahawai Street
If you are looking for vintage Hawaiian, this is the place. They have antiques, and a bit of this and that. A great place to get the little bit quirky, unusual items. 
Dining In Hilo – Hawaii
When looking for a place to get a bite to eat during your day in Hilo, all of the restaurants listed below have great reviews from other travelers. These are just a few of the many places to eat in Hilo. 
Pineapple's Island Fresh Cuisine – 332 Keawe Street
Local cuisine that is vegan friendly. American, Polynesian, Hawaiian and seafood options are available at this bar. 
 

 

View this post on Instagram

 
Moon and Turtle – 51 Kalākaua Street
This is a small, cozy restaurant with seafood dishes and fresh local produce. The menu will  have Japanese, Hawaiian and International options. 
Paul's Place Cafe – 132 Punahoa St
Serving American and Contemporary dishes, Paul's is vegetarian friendly and has gluten-free options. This is the place to go for an intimate breakfast or lunch. With only three tables you definitely need reservations.  Paul's place has 242 "Excellent" ratings out of 284 on Tripadvisor.
Hilo Bay Cafe – 123 Lihiwai Street
Serving local cuisine, American, Fusion, Sushi and Contemporary, the Hilo Bay Cafe also has sorbet and mochi ice cream. 
 

 

View this post on Instagram

 
Sombat's Fresh Thai Cuisine – 88 Kanoelehua
You will find multiple curries, pad Thai and papaya salad along with a variety of noodle dishes. The spicy fried rice with beef is a favorite with guests. The only downside is that they're currently only open for dinner.
Puka Puka Kitchen – 270 Kamehameha Ave.
An Asian and Hawaiian themed restaurant, you will also find vegetarian and gluten-free options at Puka Puka.  If you would prefer to get a pre-made bento box, you can head to the beach with it.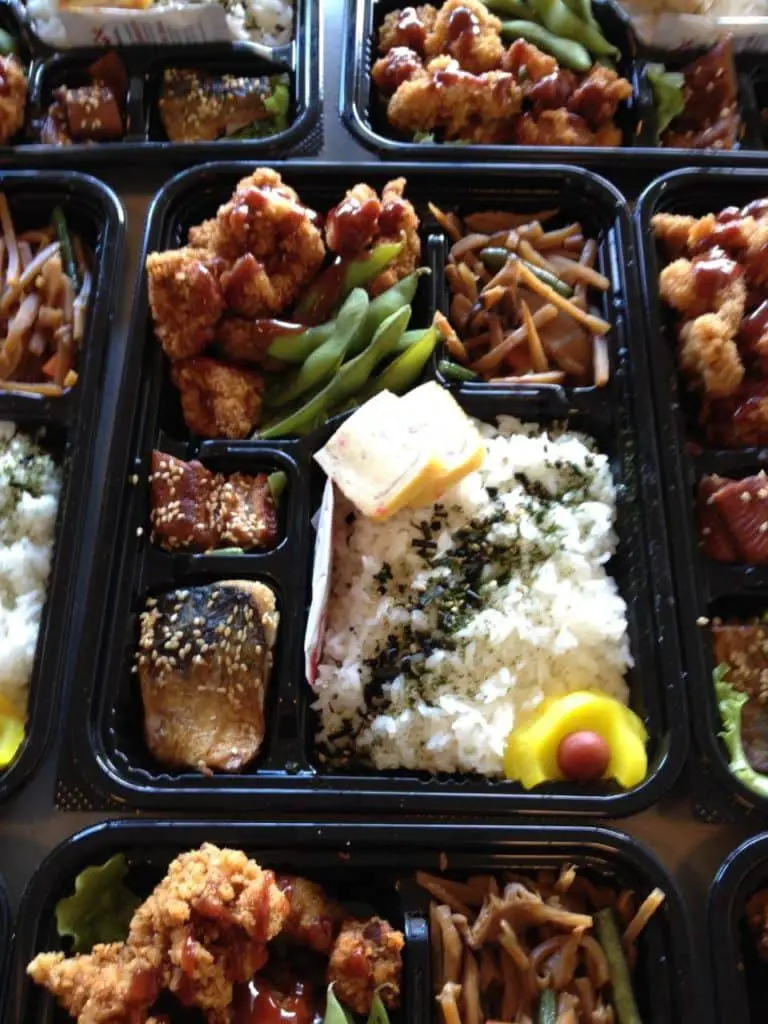 Suisan Fish Market – 93 Lihiwai Street
This grocery market is a fantastic place to see different varieties of local fish and is the most affordable and delicious place to try Pokè at their take-out window. Pokè (which means chunk) is a popular Hawaiian dish made of raw ahi (tuna) mixed with a wide variety of ingredients and soy sauce and sesame oil. 
Two Ladies Kitchen – 274 Kilauea Ave
Stop here for mochi, a Japanese dessert made from rice paste. There are over two dozen treats with flavors like passionfruit and strawberry.
 

 

View this post on Instagram

 
Things To Do in Hilo – Hawaii
The downtown area has a small-town feel that is charming. The information center will be the place to get info about a self-guided walking tour. 
If you want to prepare for a walking tour in advance, you can download the app "GPSmyCity: Walks in 1K+ Cities" from iTunes App Store or Google Play to your mobile phone or tablet. With the help of the easy-to-use interface of the app you can create self-guided walks to explore Hilo. Each such walk comes with a detailed route map and GPS navigation to guide you from one tour stop to the next. The app works offline, so no data plan is needed when traveling abroad.
An annual week-long Merrie Monarch Festival, the world's preeminent hula competition and festival, which brings in visitors and participants from all over the world. It is held in the spring of each year beginning on Easter Sunday.
The local orchid society hosts the largest and most comprehensive orchid show in the state, the annual Hilo Orchid Show, which has been presented since 1951 and draws visitors and entrants worldwide. 
Beaches
The Bayfront Beach in downtown Hilo is not the best stretch of beach in the town. There are two other beaches that are better for exploring – Richardson's Ocean Park and Onekahakaha Beach Park. Please remember not to scoop up any of the black sand to take home. Leave it on the beach. 
Richardson's Ocean Park
A favorite of the locals, this is the place favored for surfing as it has fairly gentle waters. This area is part of a marine conservation district and so you might see some dolphins, sea turtles or if you are lucky, a humpback whale. This beach is good for snorkeling and swimming. There are restrooms, showers and lifeguards. 
Onekahakaha Beach Park
Small and shallow, this sand-bottomed ocean pool is great for the kiddos. Considered one of the safest swimming areas on the Hilo coast, it has wide pools and inlets. There are some areas of white sand and there is easy access to the water. This area has restrooms and lifeguards.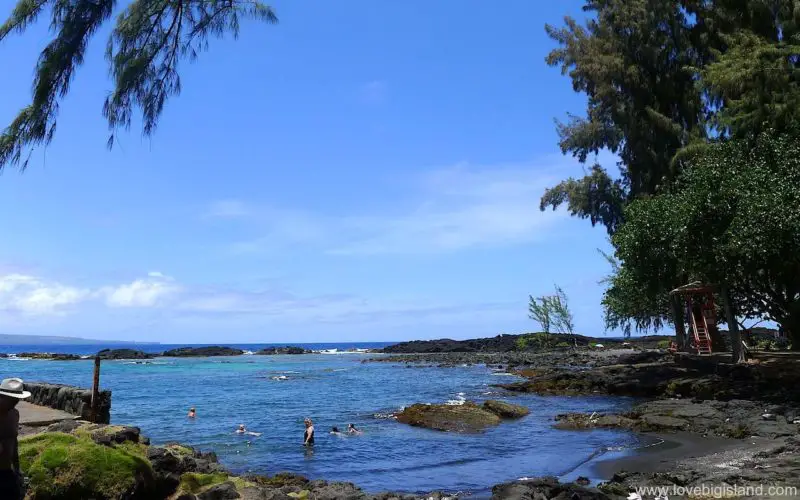 Museums
The museum is in an old bank building that managed to survive two tsunamis, one in 1946 and one in 1960, that left the town pretty much destroyed. A "wave machine" will let you experience the energy of moving water. There is also a video, shown in the bank vaults, that chronicles the stories of some of the survivors. 
Lyman Museum And Mission House
This museum is a Smithsonian Institution affiliate. It has displays and information about Hawaii's social and natural history. The Mission House was built in the 1830s by missionaries from New England. It is the oldest standing wooden frame house on the island.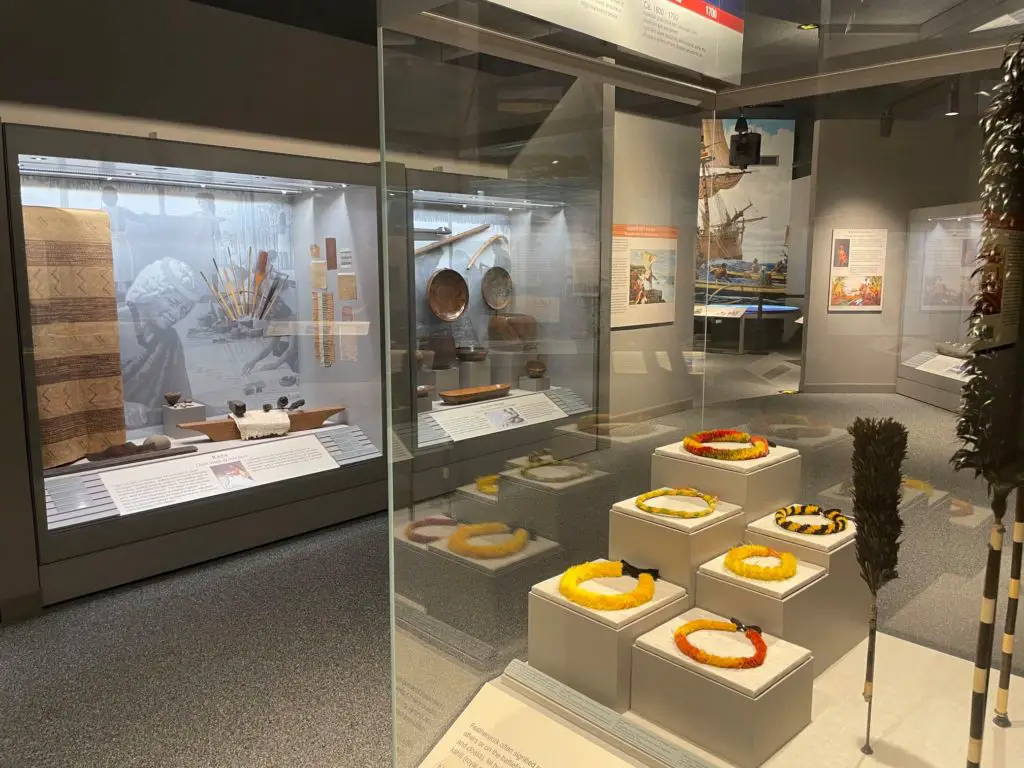 Parks and Gardens
Hawaii Volcanoes National Park
About a 45 minute drive from the cruise port, this national park has 150 miles of trails and is home to Kilauea and Mauna Loa, two of the five volcanoes on the island. Kilauea is the most active volcano on earth. The 520 acre park has rangers that lead daily walks in different areas of the park.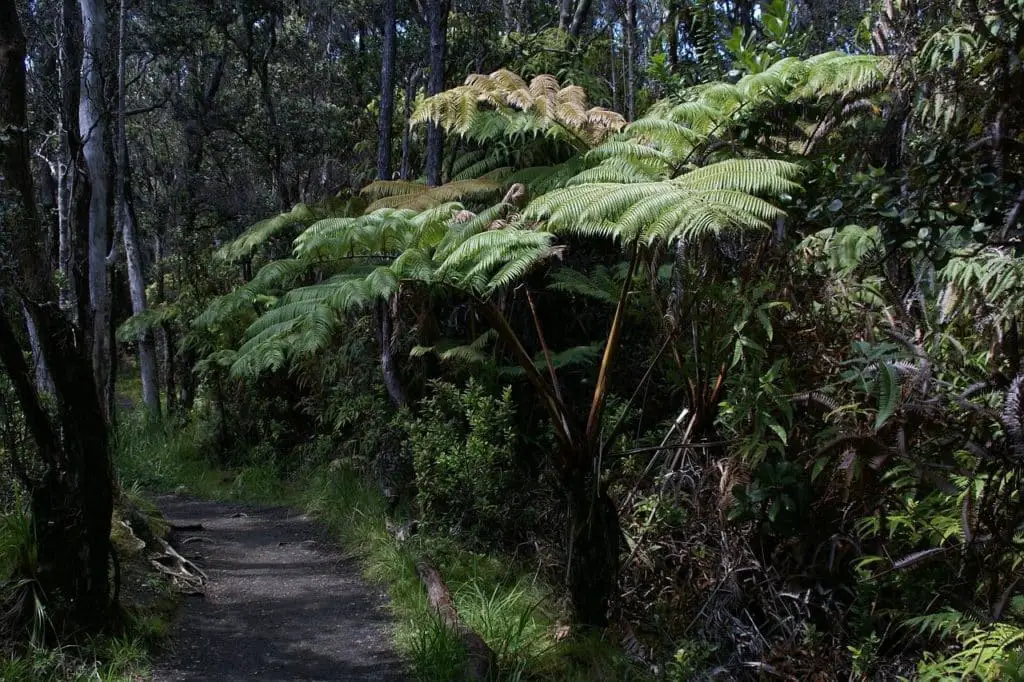 Hawaii Tropical Bioreserve & Garden
Located less than 7 miles from Hilo, The Hawaii Tropical Bioreserve & Garden has a tropical rainforest, waterfalls, streams and a view of the ocean coastline. With over 2,500 species of tropical plants, you can take a self-guided tour that will take about an hour and a half, unless you like to stop and smell the orchids.