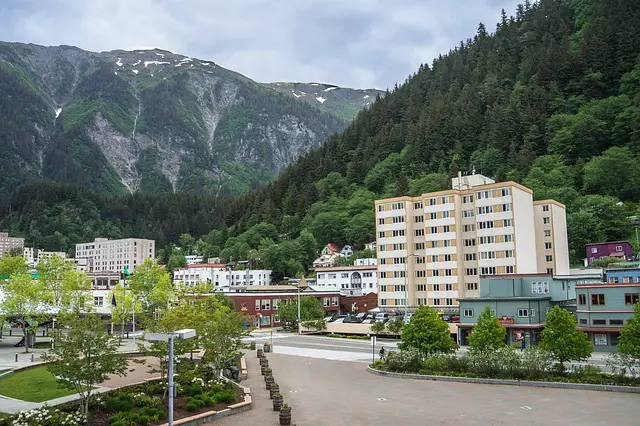 Juneau, Alaska's capital city, has a population of approximately 31,000 and is a wonderful mix of small-town charm with big city amenities. In 1880, prospectors found gold in Gold Creek and the Alaskan gold rush was on, putting Juneau on the map.
Tourists have been drawn to Juneau since the early 1900's, not only for the prospect of getting rich, but also for the incredible scenery and friendly people.
Juneau is unique in that you can't actually drive there - it's accessible only by air and sea - but has been a popular cruise ship port for many years.
If you happen to be in Alaska during the summer solstice, June 21st, you'll experience over 18 hours of daylight and the Midnight Sun, which is when the sun doesn't fully set, but instead just dips below the horizon, still providing a glow.
Where You Dock in Juneau – Alaska
There are 3 docks in Juneau – South Franklin Street (main dock), AJ Dock and Seadrome Dock (small ships). AJ Dock is the furthest away from amenities, but there is a tram which takes you to the main cruise terminal. If there are more than four ships in port, ships may also anchor off shore and tender passengers to the pier.
Visitor kiosks are set up close to the dock with local information about excursions, tours and transportation.
Getting Around Juneau – Alaska
Walking
There are many amenities within a few feet of the main cruise dock, such as galleries, shops and cafes.
Taxis
Taxis are available, mostly at Marine Park, a short walk from the cruise terminal, just past the public library. Taxis run on a metered system, with rates set by the city of Juneau, but most taxi companies offer city and glacier tours for a reasonable per ride (not per person) price.
Shuttles
There are inexpensive bus shuttles which offer rides to downtown and to key local attractions. Tickets are available for purchase at the visitor kiosks.
Car Rental
If you feel like doing your own touring of Juneau and area, all major car rental companies are available.

Shopping In Juneau – Alaska
Port Area & Downtown
There is quite a bit of shopping right across the street from the South Franklin St. dock, most of which is typical for cruise ports (think Diamond's International), and some touristy souvenir stores. If you keep walking up South Franklin, you will reach Juneau's historical downtown, with many different shops, including locally made soaps, jewelry and arts and crafts.
Mendenhall Valley
If you're looking for stores that are less touristy and more familiar (ie Sears), head to Mendenhall Valley, which is located north of the Juneau International Airport, on the way to the Mendenhall Glacier. There are a couple of shopping centers – Nugget Mall and Mendenhall Mall where you will find grocery stores and pharmacies and anything else you may need.
Dining In Juneau – Alaska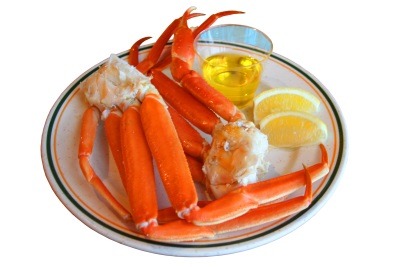 If you're looking for some fresh seafood, Juneau restaurants are the place to be since it's a short jaunt from dock to table. If seafood is not your thing, there are many other amazing restaurants to choose from, including some of the oldest in the state, like the Silverbow Bakery, the oldest continually operating bakery in Alaska.
Closest Restaurants to the Port
Twisted Fish Co. Alaskan Grill – S. Franklin St in the Taku Smokeries Building – casual, waterfront dining
Tracy's King Crab Shack – Rated #1 in Juneau! – located beside the Cruise Terminal on S. Franklin, behind Trove
Red Dog Saloon – S. Franklin, past the library – a real Wild-West Saloon in Alaska, complete with sawdust floors and honkey-tonk piano.
Top-Rated Juneau Restaurants
Tracy's King Crab Shack – located beside the cruise terminal on S. Franklin Street, behind Trove
Island Pub – 1102 2nd St, Douglas (across the bridge) – local pub known for their gourmet pizza
The Rookery Cafe – 111 Seward Street – serves Stumptown Coffee, sandwiches, salads, burgers
Things To Do in Juneau – Alaska
Glaciers
The most popular destination in Juneau, Mendenhall Glacier is almost half a mile wide and up to 1800 feet thick. Mendenhall is part of the Juneau Icefield, which also includes many other glaciers and can be explored on a tour or excursion. Visit the Mendenhall Glacier Visitor's Center for more information.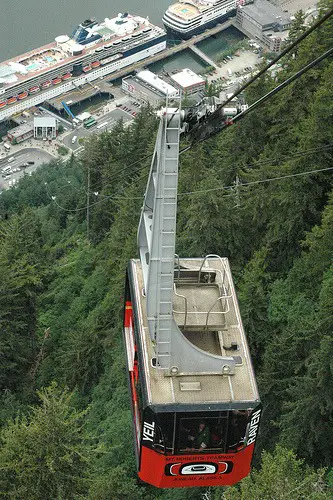 Mount Roberts Tramway
The Mount Roberts Tramway lifts passengers almost vertically, 1800 feet to the top of Mount Roberts. At the tops you'll experience magnificent views of Juneau, Douglas, the Gastineau Channel and beyond. There is a cafe, gift shop, hiking trails, nature center and more. It is also fully accessible. The entrance to the Mount Roberts Tramway is located within easy walking distance of the main cruise terminal on South Franklin Street.
Juneau-Douglas City Museum
If you are a history buff, a stop to the Juneau-Douglas Museum will give you insight to the history and culture of Juneau, from its origins, to its gold-mining days to current-day life in the state's capital. For a small fee, you can spend an hour or more looking at the exhibits and collection of artifacts. It is located in downtown Juneau, at the corner of 4th and Main.
Alaskan Brewing Company
Visit the downtown Alaskan Brewing Co. Depot location on Franklin Street and take their shuttle to their Brewery and Tasting Room located in an industrial part of town. Sample some of their best sellers and see how their beer is made. If you'd rather just spend time at the depot, you can see a virtual tour of the brewery as well as tour the upstairs gallery of the history of the Alaskan Brewing Company. Note, there are no tastings at the downtown location.
Top Tours & Excursions In Juneau – Alaska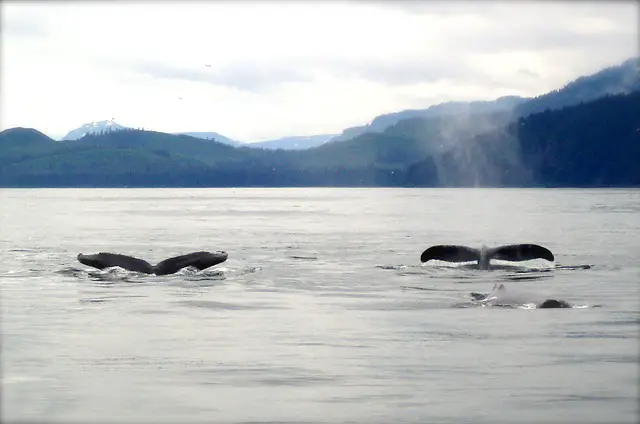 Enjoy your small group tour with comfortable ride on a cabin cruiser, you will see these majestic mammals as well as other animals against the gorgeous Alaskan backdrop. See a whale or your money back!...
Duration: 3.5 hours
Activity Level: Low
Wheelchair Accessibility: Folding wheelchairs only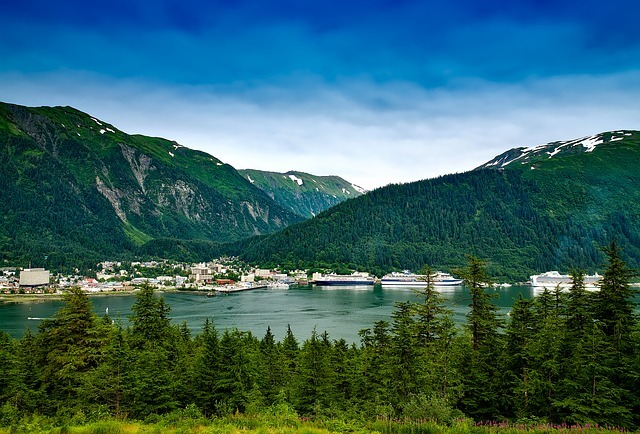 This tour begins in downtown Juneau, where you'll see the State Capitol and Governor's Mansion, then make your way through the Valley area to Mendenhall Glacier and its Visitor's Center. Take some time for a hike along the lake before heading back for a photo op on Douglas Island....
Duration: 2.75 hours
Activity Level: Low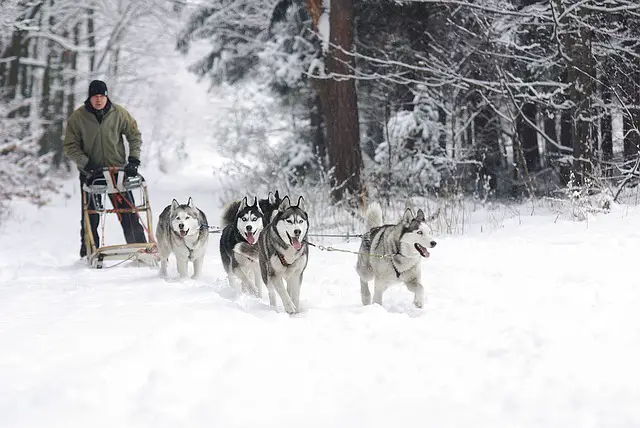 Board a helicopter for this high-flying adventure as your soar over the Juneau ice field and see the Mendenhall Glacier before landing on its surface. A dog sled team will pick you up and glide you over the snowy Alaskan wilderness and take you to their camp....
Duration: 3 hours
Activity Level: Low
Wheelchair Accessibility: No