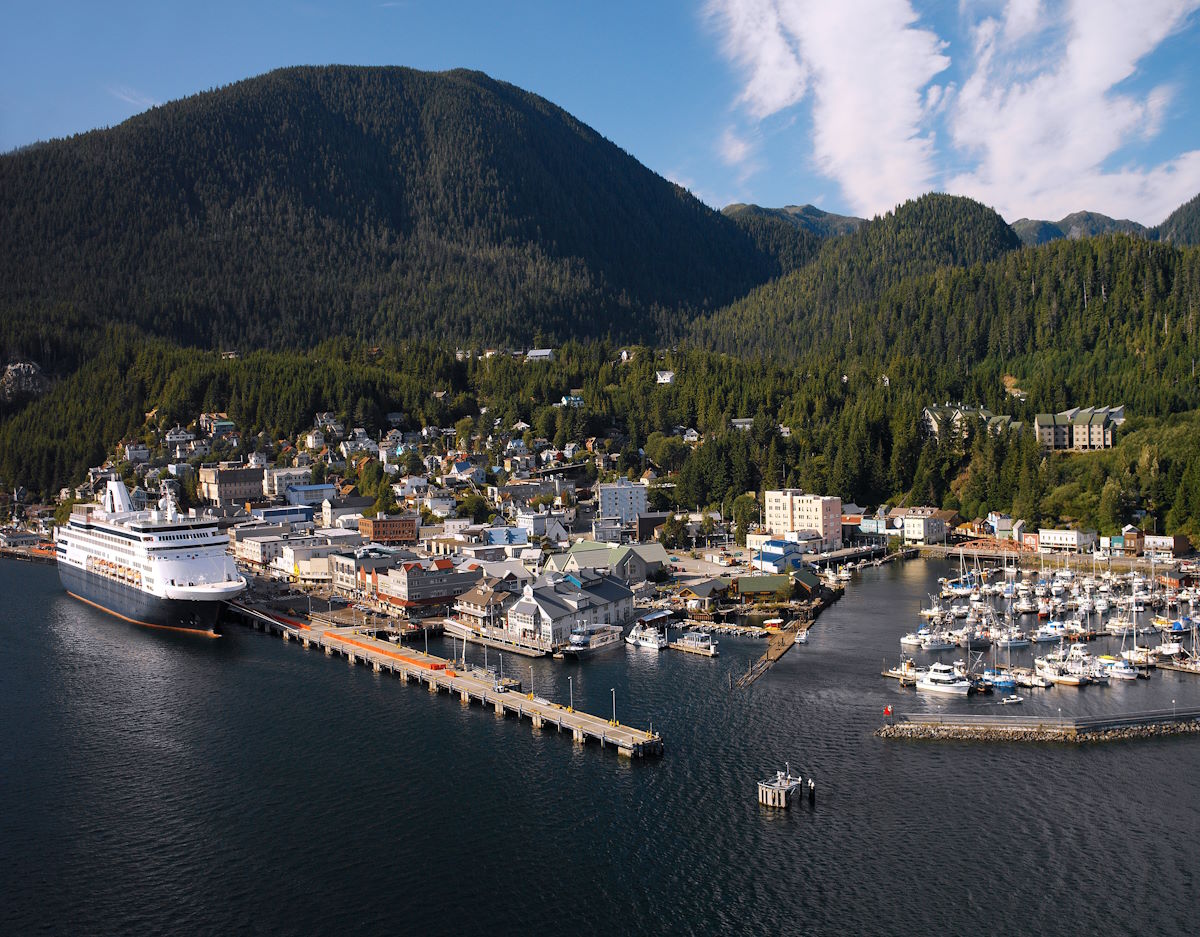 Ketchikan Alaska is the state of Alaska's southern most city, with an island population of over 14,000. Named after the creek that runs through town, it was originally a fishing camp for the Tlingit natives before being founded as a town in the late 1800's.
Ketchikan was known during the 20th Century for its "red-light district," with brothels lining the streets, the buildings of many which still stand on pilings along the boardwalk known as Creek Street, now housing shops and cafes instead of "ladies of the night."
Today, Ketchikan is known for having the world's largest collection of Northwest totem poles, used to record the legends and history of the native peoples. Ketchikan is also reputed as being the rainiest town in Alaska, so it's wise to bring an umbrella.
Ketchikan is only accessible by sea or air, so food costs and other items will be higher than elsewhere.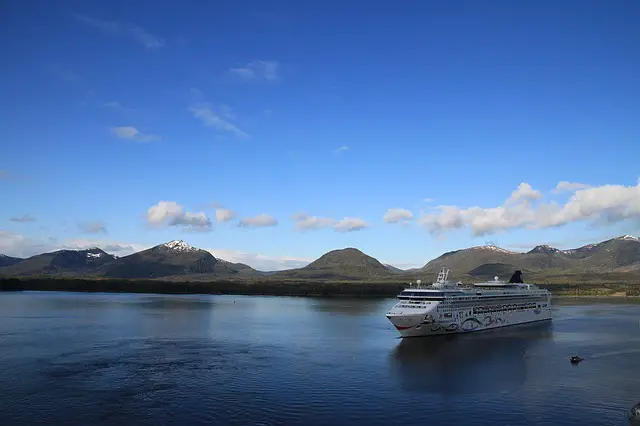 Where You Dock in Ketchikan – Alaska
Ships dock in the center of town, unless there are many ships in port, then anchoring offshore and tendering passengers in may be necessary.
Getting Around Ketchikan – Alaska
On Foot
Because cruise ships dock in the center of town, shops and restaurants are literally across the street and a within less than a 10 minute walk from the dock. The visitor's bureau is located on the dock if you wish to pick up a local map.
Taxis
Taxis are available at the dock and run by metered fare. They also offer comprehensive tours averaging 3 hours in length for $75/hr. Reservations can be made in advance or from kiosks at the pier.
Shuttle
Ketchikan Public Transit provides a free downtown shuttle (blue line) during the summer months which comes and goes every 15 minutes. It stops at locations such as the cruise docks, Creek Street, Totem Heritage Museum and the Ketchikan Plaza shopping center. If walking long distances is difficult, this is the perfect way to get around downtown and beyond.
Car Rental
If you wish to explore Ketchikan and surrounding area on your own, Alaska Car Rental will pick you up at the pier and drive you to their rental center (takes only 15 minutes). At the end of the day, you can leave the car near the ship and they will mail you your receipt, so there's no need to waste your precious vacation time waiting in a rental facility. First City Car rental will meet you at the pier with your car and keys, so there's no need to even go to their facilities. Car Rental will run you between $60-$70 dollars a day.
Shopping In Ketchikan – Alaska
Downtown
Within a 10 minute walk of the cruise terminal you will find a plethora of shops and boutiques offering everything from the typical souvenirs to unique galleries selling local arts and crafts, such as small hand-carved totem poles. Creek Street is also a great stop for shopping. Not really a street at all, this boardwalk extends out into the Ketchikan Creek with buildings built on wooden pilings in the water. Once Ketchikan's "red-light district," the historical buildings used to also house illegal bars and bootleggers would row their boats right under the bars along the creek and smuggle their liquor through trap doors in the floors.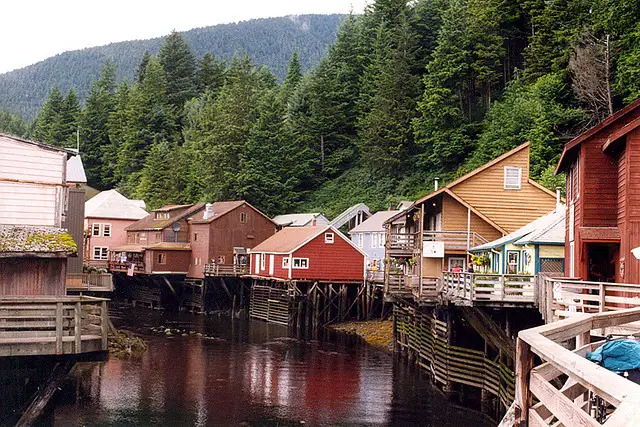 Ketchikan Plaza
If you want to get out of the rain, head up Tongass Avenue to Ketchikan Plaza, the area's only indoor shopping center. Located about a mile and a half from the cruise docks, you'll find a small array of stores and fast-food chains as well as a Safeway Supermarket. Note that the plaza is closed on Sundays (not including Safeway or McDonalds).
Dining In Ketchikan – Alaska
Ketchikan, like other Alaskan towns in known for its seafood, which is extremely fresh – ocean to table.
George Inlet Crab Feast – while this isn't exactly a restaurant, but instead part of an excursion, the Crab Feast as part of George Inlet's Excursions is the top-rated food on TripAdvisor. See here for more information.
Bar Harbor Restaurant – 2813 Tongass Ave – known for it's prime rib, Bar Harbor also offers seafood, pasta and vegetarian options. Outdoor, dockside seating
Burger Queen – 518 Water Street – if you're looking for a really casual dining experience and a really good old-school burger and fries, head to Burger Queen, a small local hangout with limited indoor and outdoor seating
Alaska Fish House – end of Main Street – short walk from the dock – you'll find fish & chips, fish tacos, burgers their famous smoked salmon chowder
Annabelle's Keg & Chowder House – 326 Front Street – short walk from the dock – located in the Gilmore Hotel, you'll find pub-style food, homemade desserts and full bar – casual or fine dining is available
Things To Do in Ketchikan – Alaska
Wildlife
In Alaska, you're bound to see some of its amazing wildlife. Here's what you'll see and when:
May – black & brown bears, black-tailed deer, moose, seabirds, steelhead trout
June – humpback whales (in large sounds and straits), songbirds, Sockeye salmon starting to spawn
July – Sockeye Salmon, brown & black bears, sea otters
August – mountain goats, shorebirds & Canada Geese, chum & pink salmon
September – sea lions, raptors, hawks & eagles start to migrate, coho salmon
Museums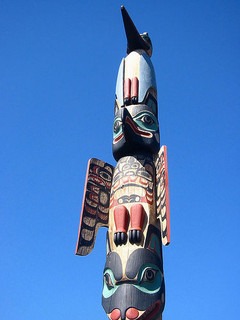 Totem Heritage Center – established to preserve totems found in uninhabited native villages; the original totems are preserved along with other native artifacts; guided tours are available.
Tongass Historical Museum – see rare artifacts and photographs from Ketchican's history, from Native fish camp to gold mining center, to timber town until today.
Southeast Alaska Discovery Center – just a short walk from the cruise dock, see interactive exhibits and displays about the region's temperate rainforest, native traditions, local ecosystem and natural resources.
Dolly's House Museum – learn about Ketchikan's infamous past at the former brothel of Dolly Arthur, which was open from the 1920's to the 1950's.
Top Tours & Excursions In Ketchikan – Alaska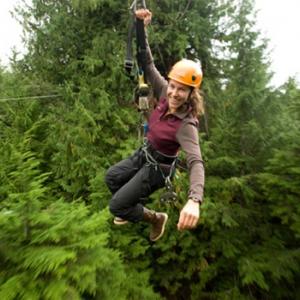 Take a narrated motorcoach ride to Tongass National Park where your adventure will begin. Soar over the Alaskan forest on seven ziplines including a platform located 50 feet over the ocean. After, head to the 50 foot climbing tower and get some amazing photos from the top....
Duration: 3.5 hours
Activity Level: Moderate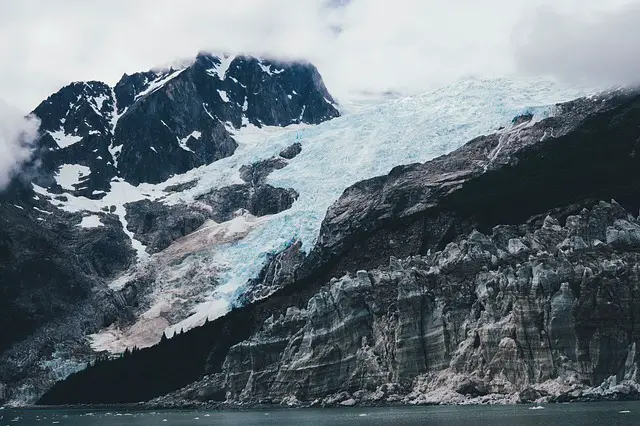 Take in the majesty of the 2.3 million acres of pristine wilderness that is Misty Fjords National Monument. Your experience float pilot will take you on the most scenic flight possible, and includes a water landing for a fantastic photo opportunity....
Duration: 2 hours (1.5 hours flight time)
Activity Level: Easy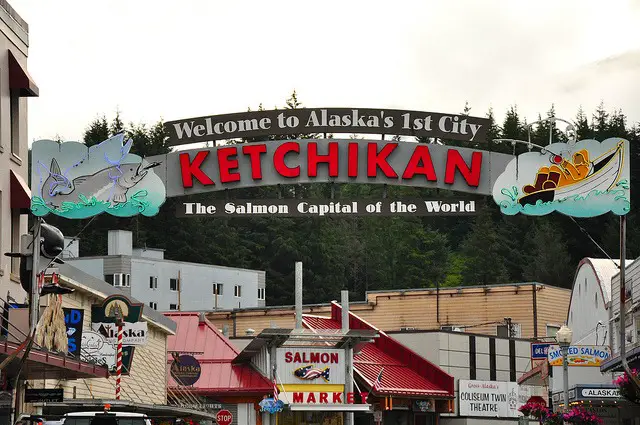 See the sights of Ketchikan on this informative tour complete with great photo stops. Head to the Saxman Native Village and learn about the legends and history of the totem poles. Your tour will end at Ketchikan's Creek Street, including a tour of former brothel Dolly's House museum....
Duration: 2 Hours
Activity Level: Low
Wheelchair Accessibility: Fold-up wheelchairs with advanced notice