The Dominican Republic (DR) is located in the north-central Caribbean. It occupies the eastern two-thirds of the Island of Hispaniola. The Dominican Republic is the second largest island country of the Greater Antilles island chain in the Caribbean sea.
La Romana is both a province and city in the DR. La Romana has historically been a company town. Almost all of the residents in the city work for Central Romana Corporation, an agro-industrial and tourism company.
Founded near the end of the 19th century, the city of La Romana grew rapidly after the establishment of a sugar mill in 1911. The area also produces coffee, tobacco, beeswax, cattle and hides.
The city of La Romana, while offering some attractions, is overshadowed by Casa de Campo a one-stop shopping/dining/activities location for cruise ship passengers with limited time. This resort is the flagship of the La Romana all-inclusive resorts area.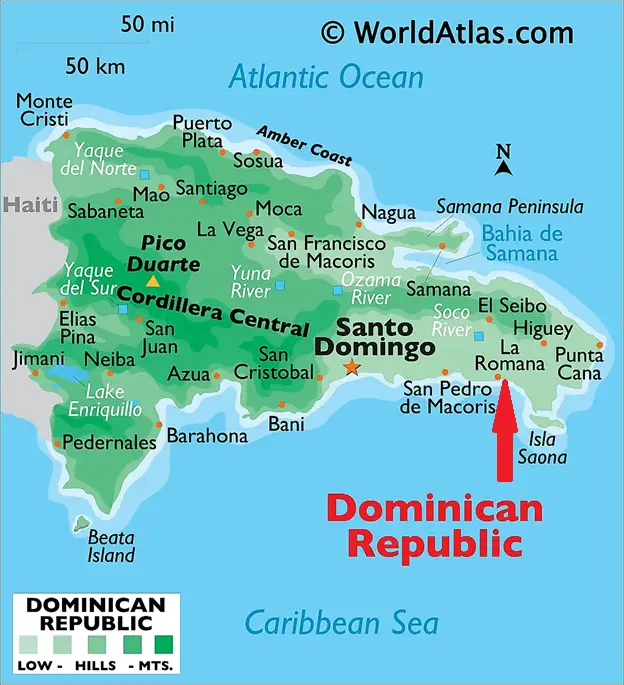 Good to Know
This is a tropical island, so take bug spray along with you.  Even if you are not heading to the beach, many establishments and restrooms are without air-conditioning and make the perfect spot for mosquitos to hang out waiting for you.
 The Dominican Republic has a reputation for being friendly and welcoming, but at the same time having a high crime rate. Opportunistic crime like theft and pickpocketing is common. It is best not to wear jewelry, carry large amounts of cash and to keep items like cell phones and cameras out of sight. Care needs to be taken at night and in remote areas.
Where You Dock in La Romana – Dominican Republic
The cruise terminal in La Romana is called Sugar Breeze Cruise Terminal. It is at the mouth of the Rio Dulce (or La Romana River). There is a docking pier on each riverbank.
Most ships will use the east side of the river, as the west side is a mixed-use industrial and cruise pier that has the minimum of services and amenities. 
The Sugar Breeze terminal is open-air space that has restrooms, an information desk, a shopping area, including duty-free, with a bar and coffee shop. You will also find a pharmacy, locals with handicraft stalls and anew pool area with swim-up bar opened at the beginning of 2023. You can rent umbrellas for the day and a restaurant will be opening soon. In the meantime, there are a couple of food trucks parked by the red and white lighthouse.  There is also a sandy area, giving the illusion of a beach, but you'll have to leave the cruise port to find a real beach.
Taxis will queue here and the train/trolley that goes downtown can be boarded in this area. The shuttle bus to Altos de Chavon (replica 16th Century Mediterranean village,  one of the main attractions in the area) is also at this terminal.
Getting Around La Romana – Dominican Republic
Walking
It is possible, but not practical to walk from the cruise ship pier to downtown La Romana. It is not a picturesque walk and will take you the better part of an hour. Be careful when crossing the road. Drivers in DR do not always signal when turning and the motorbikes disregard traffic signals like red lights.
Minibus/Shuttle
There is a shuttle bus that leaves from the cruise terminal that will take you into downtown La Romana. The shuttle will drop you off at the Duarte Central Park, which is across the street from the Iglesia Santa Rosa de Lima (church), and there are often vendors selling souvenirs in the park. 
This "train" leaves from the port and does round-trip tours of La Romana in a fun open-air setting. It's about a 35 minute tour for $15 per person (2021) and you'll discover the history and architecture of the area.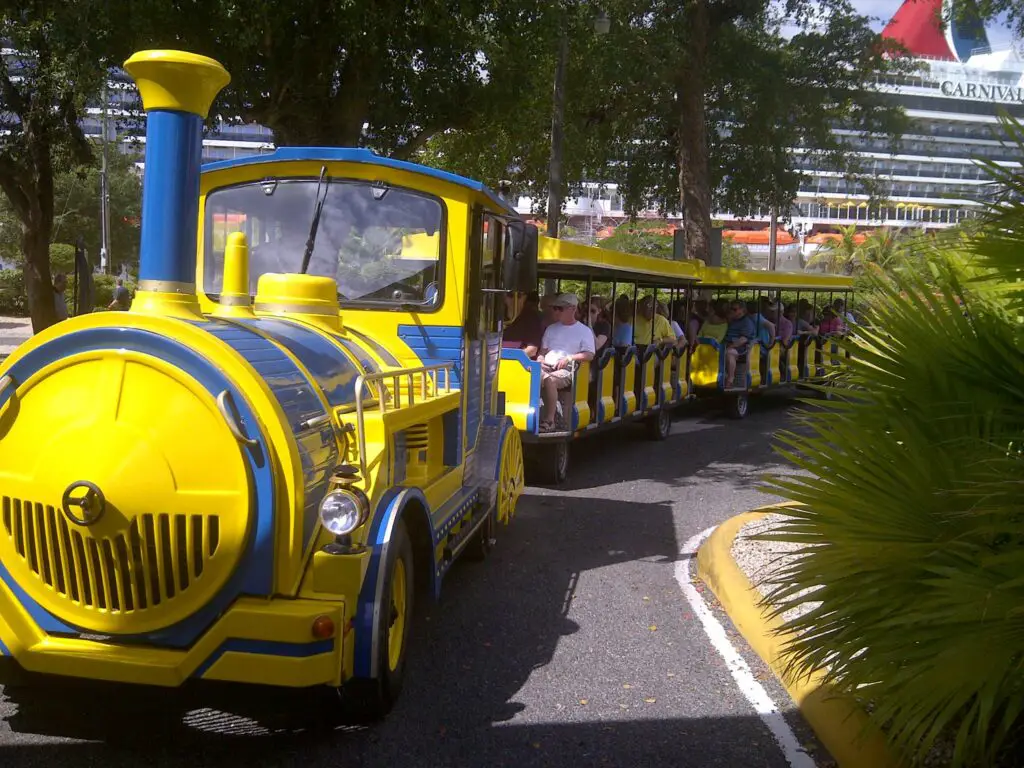 Taxis
Taxis line up at the dock. Most drivers will expect you to negotiate.
It is best not to use motorbike taxis called motoconchos. Drivers are not the most reliable and you will not be provided with a helmet.
Here are a couple companies if you prefer to call ahead:
Rental Car
Just be aware that the DR has one of the highest death rates in the world for road traffic accidents. According to the WHO | World Health Organization,  about  63% of those road deaths were people on motorcycles. Accidents are frequent, especially during holidays.
Drivers in the DR tend not to respect traffic laws, they rarely signal and weaving from lane to lane is common. Drinking and driving is also common.
If you are involved in an accident in the DR, you have to file a report with authorities, even if there were no injuries. If the accident involves injury or death, the driver will be taken into police custody as a matter of law, even if that driver is not at fault, until an investigation takes place.
Not to beat a dead horse, but you also need to be aware that police may flag you down and accuse you of some type of traffic infraction. They will expect a "regalo" of $100 upon which you will be free to go.  
You need to be at least 21 years of age with a credit card, photo drivers license and a passport to rent a car. You will be prohibited from driving your rental car into Haiti, and any insurance you purchase for the car will be null and void if you do so.
Traffic can be a headache in DR, and all signs are in Spanish. Roads in the major cities are good, but in rural areas they are not. Driving is on the right hand side in the DR.
There are several familiar car rental services in La Romana:
Shopping In La Romana – Dominican Republic
There are a few items that the Dominican Republic is known for or that are unique to the D.R. that would make for great souvenirs:
Jewelry –  made with semi-precious stones amber or larimar (light blue polished stone) or necklace with a shark tooth (said to bring good luck to the wearer)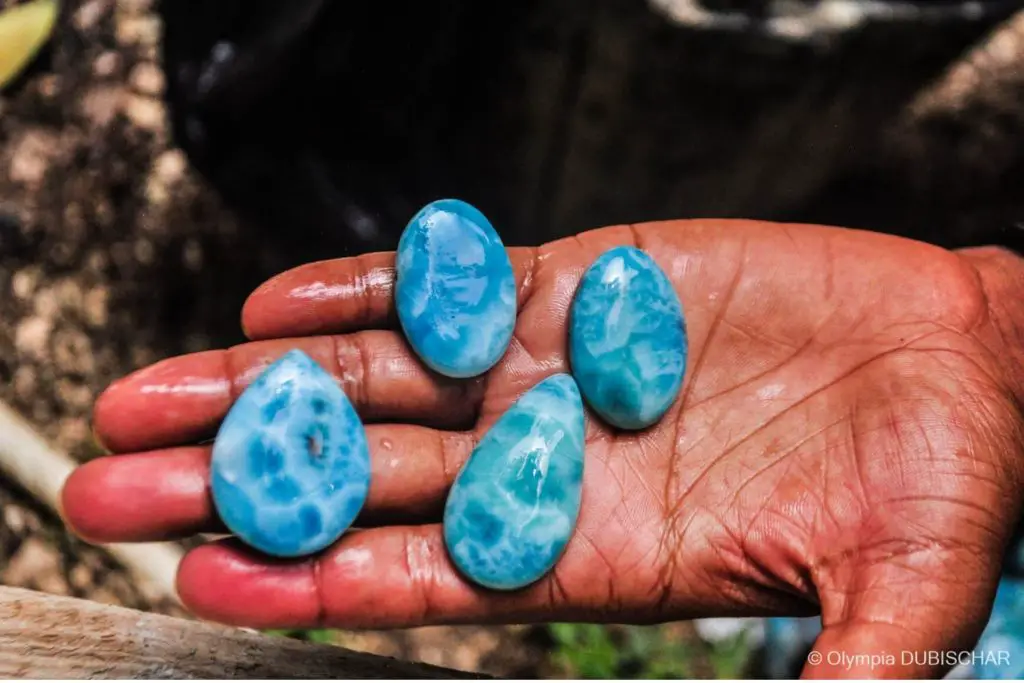 Food and Beverages – Dominican coffee, rum, cocoa balls
Handicrafts – Lime dolls (dolls with no face), paintings by local artists, crafts with shells or coconut shells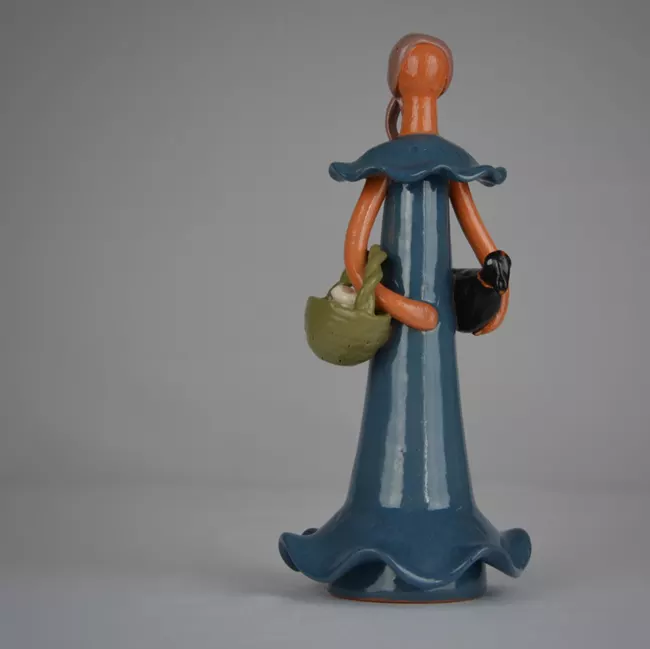 Other – cigars and cosmetics made with natural oils and extracts (look for cocoa, coconut, etc. – and they should have a short expiration date because of the natural products used)
Shopping at the Cruise Terminal
There are a number of shops at the cruise terminal, so if you're looking to pick up something to commemorate your trip to La Romana without having to leave the terminal grounds, you're in luck. 
The Tax and Duty Free shop will be the first you encounter, since everyone is funneled through here after departing the ship. You'll find the typical duty-free products (liquor, perfume, cosmetics) plus a few local items. It's pretty chaotic in here when everyone first disembarks, so if you're really looking to purchase something , it's recommended to come back to browse a little later. 
Outside of the above shop, you'll find jewelry stores, local artisans with pop-up shops, a drugstore and market, an organic cosmetics shop, and the typical port souvenir stores selling fridge magnets, Christmas ornaments, hats, bags and dresses.
Shopping in La Romana
The city of La Romana has a population of more than 130,000 so there are many shops that cater to locals. 
If you take the shuttle from the port that drops you off at the Duarte Central Park, less than a 10 minute walk is the Plaza Lama, a one-stop shopping center that has everything from groceries to refrigerators to toilets to clothing. 
If you are renting a car, or feel like taking the long, not recommended, walk into the city, another large Walmart-type shopping center, Jumbo, is less than 2 miles from the port. Further away (about a 20 minute drive) is the popular Multiplaza, which is an indoor shopping mall and in addition to a number of stores has a food court, cinema and a mini-version of Ikea.
Dining In La Romana – Dominican Republic
Depending on where you travel in the Dominican Republic, you will run across some familiar faces: KFC, Wendy's Burger King, Subway and McDonald's will greet you. While you might tend towards the run of the mill, give some of the specialty dishes of the DR a try.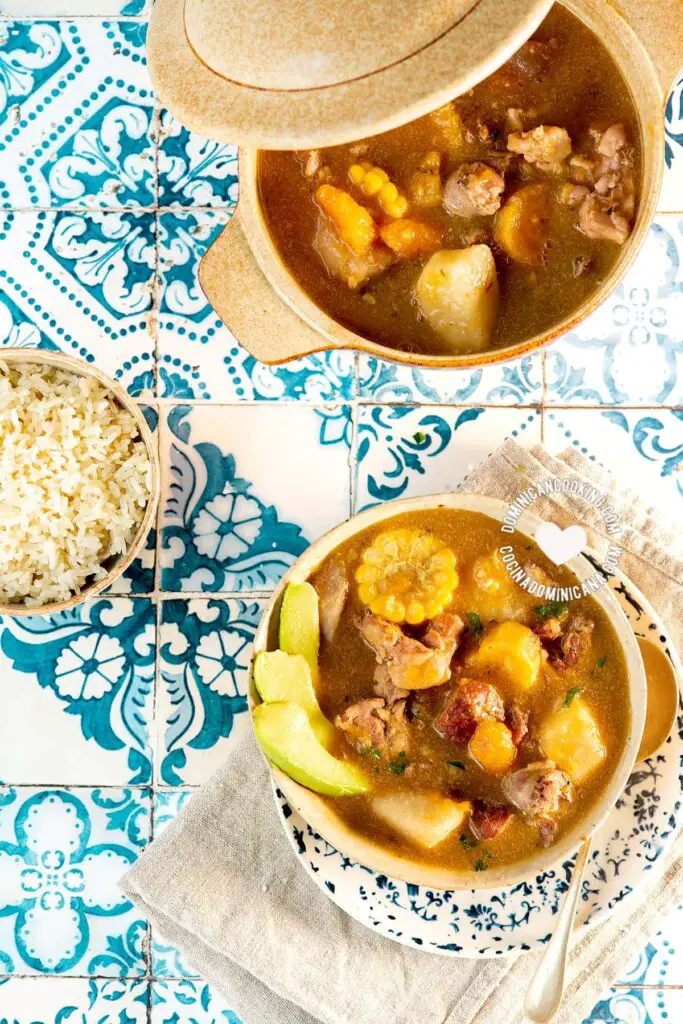 The sancocho (meat and vegetable stew) asopao (shrimp and rice pottage) and pollo guisado (braised chicken) all are good items to try.
Restaurants in La Romana
While the service may sometimes be slow, the food is good at this Middle Eastern restaurant. The name may suggest that all they have are shish kebabs, but they also have seafood, rice, chargrilled meats and burgers and some local dishes. 
 

 

View this post on Instagram

 
You will find pizza cooked in a wood fired oven, burgers, jambalaya rice and mofongos at this highly-rated restaurant that serves Caribbean and Creole dishes. Try a passion fruit mojito, whiskey sour or cosmos to go with your meal. Fun and friendly atmosphere here.
As you can tell from the name, this is a Mexican restaurant. You can stick with a simple taco or try a Fajitas Pastor which comes highly recommended.
Head here after dinner or lunch (or breakfast) for a good dessert. Get a slice of cheesecake, pie, pasteles and bastilla. The croissants and tarts can be paired with a cappuccino, fresh juices or cortado.
Las Palmas, Bayahibe
If you happen to take an excursion to  the resort town of Bayahibe, about a half hour's drive from the cruise port, check out the highly-rated Las Palmas. They specialize in seafood and Caribbean dishes with water views.
If you are heading to the popular Altos de Chevon while docked in La Romana, a visit to Onno's Bar is a must. This Latin influenced bar and grill has seafood, pizza, and shrimp tacos. The burgers are said to be the best on the island and the tuna tartare also received high marks.
Things To Do in La Romana – Dominican Republic
This 7,000-acre resort is the name of the game in La Romana province. It tends to be the main draw for cruise ship passengers. While the city of La Romana is picturesque, most tourists will find that most of the facilities that cater to visitors are found at the resort village of Casa de Campo (country house).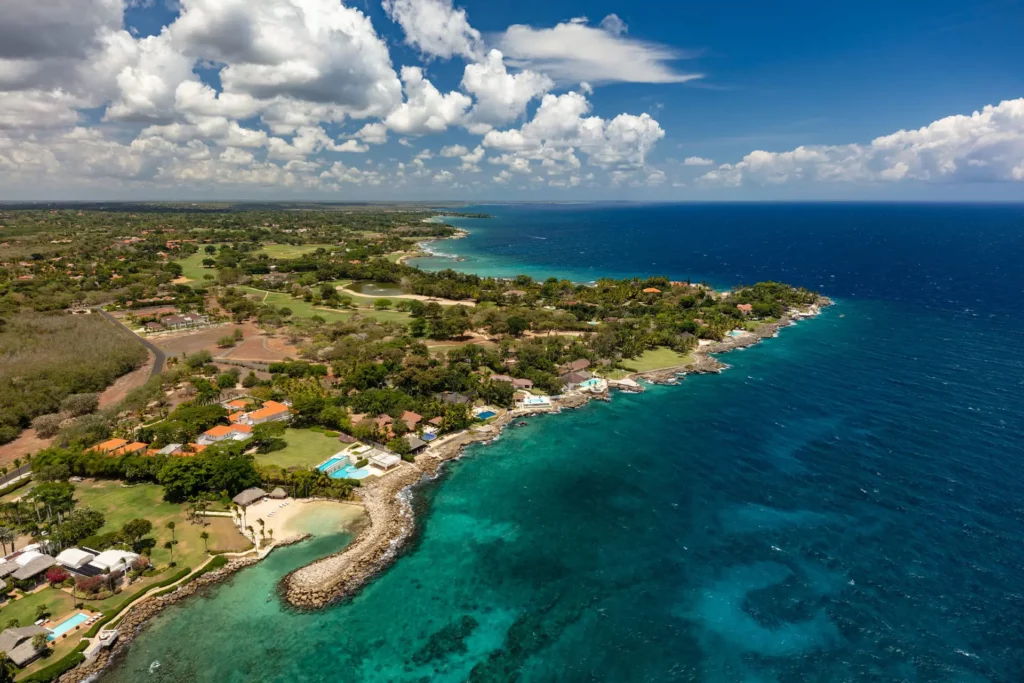 Casa de Campo, though a resort, is like a town in itself. It has golf, tennis, skeet-shooting and horseback-riding available through ship excursion only. There are many upscale restaurants located here along with beach access and watersports.
Within Casa de Campo, you'll find Teeth of the Dog one of the premier golf courses in the world. This 18 hole golf course has seven holes that hug the craggy coral formations that rise out of the Caribbean sea. Listed as # 7 in Golf Magazine's Best public golf courses 2021-22, the course was designed by Peter Dye.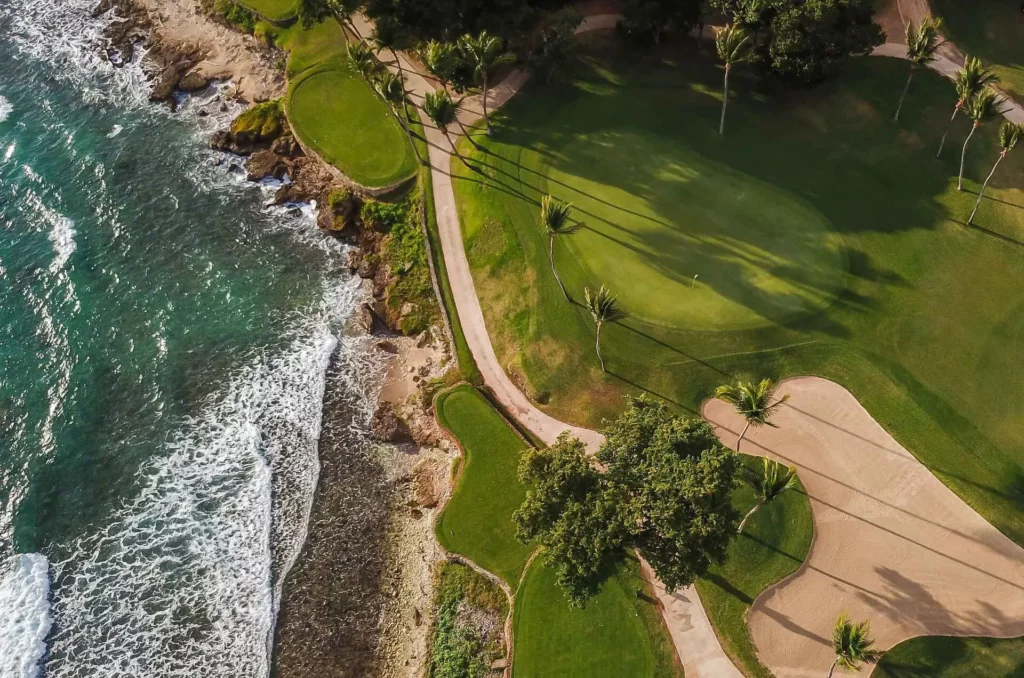 Day Pass for Casa de Campo
This is a private, gated resort, so in order to enjoy all of its amenities, including private beaches, purchase a day pass through ResortPass. You can book equestrian, tennis, or skeet-shooting lessons, a golf pass, or a spa pass. These include complimentary lunch and equipment rentals, access to their pools, restaurants and beaches. Click here to purchase!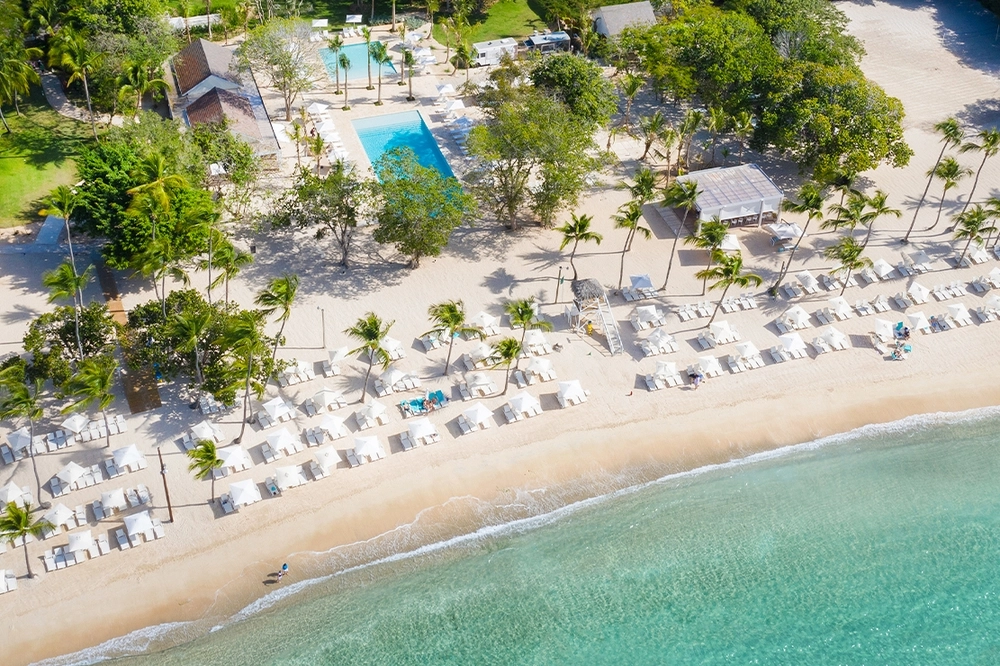 Also under the Casa de Campo banner is the very popular attraction of Altos de Chavon. Sculpted from stone, this model of a 16th century Mediterranean village is a great place to get a feel for the medieval time period. Set on top of a cliff, this cultural hub overlooks the Chavon River. Museums, lush foliage and spectacular views make it worth the trip. 
Because it is part of the private resort, there is an entrance fee in order to visit Altos de Chavon, which can be paid at the main entrance to the resort. 
About 30 miles outside of La Romana, this attraction has an English-speaking guide. There are Taino Indian cave drawings to see, too. The cave system is equipped with a lighting system, ramps, a footpath and elevator. An impressive array of rock art, stalactites and stalagmites show you why it lives up to its name "cave of wonders." 
Isla Saona (Cotubanama National Park)
This part of the National Park covers about 42 square miles. This tropical paradise is accessible by boat excursion from Bayahibe village. It's about a 25 minute drive from the cruise terminal in La Romana and its beaches attract more visitors than all of the DR's National Parks combined.
There are sandy beaches, tropical forests, limestone landscapes and an amazing amount of caves. Spelunker's will be hard pressed to run out of caves to explore and there are several caves that are easily explored, even for the novice. There are numerous trails to hike through the rainforest, which is teaming with hundreds of species of birds and over 500 species of flora.
Beaches
The Dominican Republic has some of the most beautiful beaches in the Caribbean. There is no shortage of white sand and warm waters in the DR.
Playa La Caleta
This beach is the closest to La Romana city. Locals go here to swim and there are a few restaurants in the vicinity. The beach is mostly sand, but with a mixture of rocks and pebbles so bring your swim shoes.
Playa Bayahibe
About a 10 minute taxi ride from La Romana this public beach in the village of Bayahibe has water sports and along with restaurants and shops. It is one of the most popular beaches in DR. 
Playa Dominicus
This beach is one of the longest white sand beaches in the Dominican Republic and is located just south of Bayahibe. While lined by hotels, the beach is still public. Popular for the shallow, turquoise water that makes swimming great, it also has a reef off of its shore for snorkeling.
If you'd rather use the amenities of one of the hotels, check out all-inclusive day passes at either Dreams Dominicus or Viva Wyndham Dominicus through ResortPass.