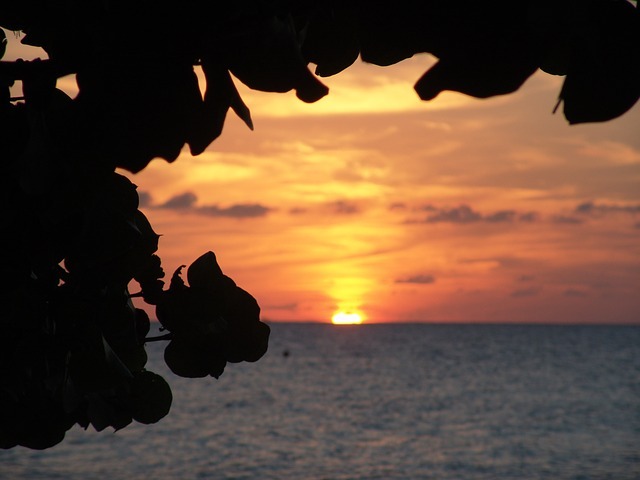 Montego Bay, Jamaica has a port on the Northwest side of the island. Interestingly, as the fourth-largest urban area, it is only one of two incorporated cities on the island; the other being Kingston. Knowing the lingo whenever your ship docks are always fun, so during your excursions and shopping be prepared to hear locals refer to Montego Bay as MoBay or simply, Bay. With warm sandy beaches and the pristine clear waters known throughout the Caribbean, Montego Bay is a hotbed of activity for cruisers whether you are looking for island shopping, relaxing on the beach, or an adventurous excursion.
Where You Dock in Montego Bay – Jamaica
Cruise ships dock at the Montego Freeport Port which is a few miles from the Montego Bay downtown, although you won't have any problem finding taxis, buses and other services to bring you into the city, surrounding beaches or attractions. You'll likely spend about $5.00 to get from the ship to the shopping.
The port does not have ATM if you want to grab cash quick, but you can find ATMs throughout the city.
NOTE: Sadly, Jamaica is known for its high crime rate, so you should consider keeping your valuables locked aboard ship and be careful when carrying cash, wallets and purses.
Getting Around Montego Bay – Jamaica
Montego Bay is one of the busiest destinations in the Caribbean. While it can get busy at times, this also means that Jamaica has put a lot of money toward local infrastructure and amenities. So, if you're trying to get around the island, transportation is not going to be a problem. You can expect nearly any kind of transportation on the island, such as:
Taxis in Montego Bay
Like most of Jamaica, taxi services are well-regulated as long as you choose an officially licensed and insured company. A key note for Montego Bay is that there are two types of taxi services – Route and Charter.
Route taxi services travel within city limits or from one city to another similar to scheduled buses. Charter taxi services are likely what most people think of when they think, taxi. Charter services will deliver you and your party wherever you'd like to go.
Unlike other islands, taxi rates for Montego Bay and the rest of Jamaica are set prices rather than metered. Charter taxis are set by the company and route taxis are set by the government.
Depending on where you go, rates from Montego Bay port to the rest of the island can range from $5.00 to downtown Montego Bay up to $100 to Negril.
Buses in Montego Bay
Taking a bus from Montego Bay to nearly anywhere else on the island is likely your best value for transportation. In fact a lot of destinations are around $1.00.
Keep in mind that while a great value, buses are often crowded, lack air conditioning and only accept local currency. Be aware that the buses probably won't make change, so bring exact amounts for your destination.
Car rentals in Montego Bay
Montego Bay has a long list of car rental services with local services as well as big names Avis, Budget, Hertz and Nationwide. So, finding what you are looking for isn't going to be a problem. However, due to the narrow and winding roads. Jamaica does have age restrictions for car rentals that range from 23 to 75-years-old. In addition, you need a valid driver's license and a credit card with a high available balance as the "hold" for rental cars can go as high as $2,500.
Depending on the type of vehicle and other considerations you can rent an economy car for as little a $23/day and $140/week to as high as $135/day and $1000/week.
Moped and Bike rental:
Montego Bay has a couple shops that offer moped, motorcycle and bicycle rental. However, there is a strong discretion when you are driving these vehicles on the roads outside of the city as Jamaica has some of the most dangerous streets in the Caribbean.
Helicopter:
Depending on how long you're docked into Montego Bay, you might want to take advantage of the Island Hoppers that takes tourists around key points on the island. There are several packages offering 25, 40 and 90 mile trips.
Shopping In Montego Bay – Jamaica
Montego Bay provides a great shopping experience for any travellers offering the typical island fare from t-shirts to jewelry, spices, rum, local music, art and crafts.
The best place to start your shopping adventure is The Shoppes at Rose Hall. The area has 31 shops to find that perfect gift or souvenir as well as a gourmet restaurant and coffee house. Relax in the local bistro or stroll the beautiful brick and stone walkways.
In addition to The Shoppes at Rose Hall is The Blue Diamond Shopping Plaza which has souvenirs, jewelry and health/spa options.
Dining In Montego Bay – Jamaica
Montego Bay features a long list of dining options from casual to fine dining. While you will find restaurants such as Burger King, Pizza Hut and KFC, most people come to Jamaica for the local cuisine, whether you are looking for fresh seafood or island staples such as patties you'd find at Juici Patties.
Each restaurant in Montego Bay features unique scenery and design from the Houseboat Grill which is moored in the Montego Bay Marine Park Fish Sanctuary to the architecturally stylish Hard Rock Cafe.
Pier One on the Waterfront features Jamaica's freshest open-air restaurant, bar and entertainment.
The Sugar Mill Plantation quietly hugs the serenity of a 17th century water mill.
Marguerite Seafood by the Sea is listed as the Best Seafood in Montego Bay and is known for not only other cruisers, but also regular sightings of celebrities.
Things To Do in Montego Bay – Jamaica
Stunning sandy beaches, fabulous local restaurants and tons of shopping aside, Montego Bay offers more activities than most port destinations. Whether you are into watersports, art, golf or history Montego Bay has something for everyone.
Water sports:
Montego Bay is a haven for water sport lovers. From close-to-shore jet skis to short island catamaran cruises you can enjoy the water, beaches and take a trip away from the bustle of the city.
Enjoy sport fishing with Ezee-Sportfishing who will take you in pursuit of yellowfin tuna, sailfish, white marlin, blue marlin and more. Or, you can head over to CJ Watersports who offer a variety of water activities such as para-sailing, fishing, water skiing, SCUBA diving and speed boat cruises.
Beaches near Montego Bay
Not surprising, Montego Bay has some great beaches. However, most of the beaches are restricted to all-inclusive resorts. So, unless you're at those hotels on a day pass, you'll have to opt for those beaches on another trip.
Resort Day Pass  – Spend the day in luxury at the boutique Zoetry Montego Bay resort. With the all-inclusive day pass with ResortPass, not only do you get beach access, you can enjoy their 3 pools, unlimited food and drinks, watersports, daily entertainment, activities like afternoon tea and cooking lessons, fitness center, and complimentary WiFi. The resort is a short 8 mile taxi ride from the cruise terminal. Click here to purchase.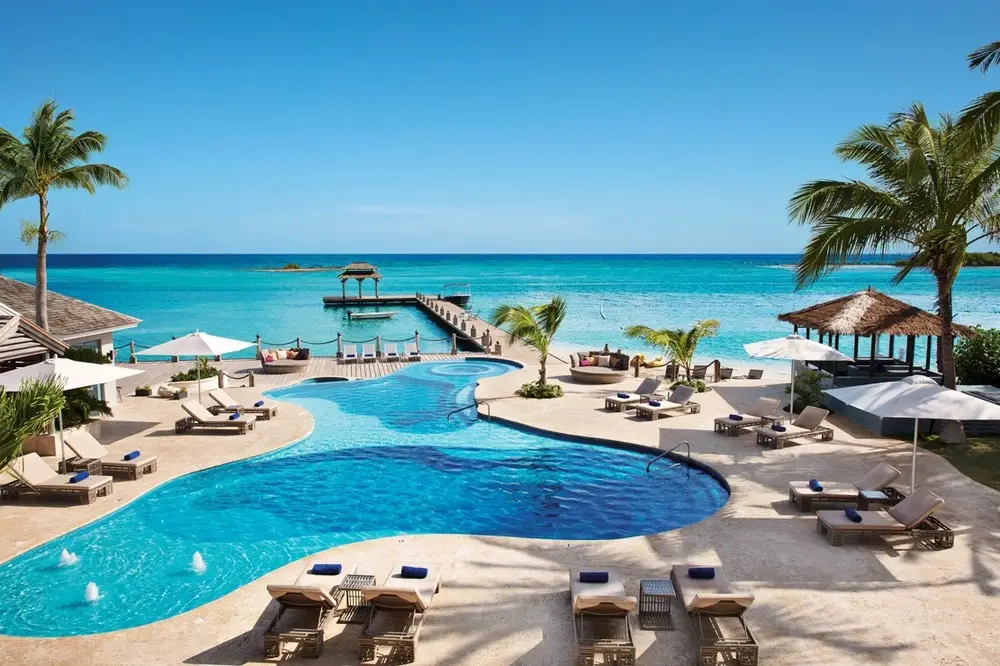 Still, even without a day pass, cruisers can take advantage of some amazing beaches, and here are a few:
If you don't mind local peddlers trying to sell you their homemade jewelry or tourist traffic on ship days, then Doctor's Cove Beach is a spectacular place to enjoy the softness of sand, nearly perfect crystalline water and plenty of places to just lounge about. Be prepared that Doctor's Cove is a private beach, so there will be a cost, but it's well worth it.
Aquasol beach is the closest beach when you come into port, but it's not the busiest beach which can bode well for you if you just want to get off the ship and hit the water. The beach is family-oriented with go-karts, waterslides and other entertainment to keep the family busy (you know, besides the water). The beach also tends to be popular with locals and often has small parties.
Dump-up Beach is a free public beach that is popular with locals and cruisers alike. The beach is a nice wide crescent of sand and a turquoise blue sea where you can spend plenty of time taking in the sun and playing in the soft waves.
Dead End Beach is another free public beach. It may not be as popular as other beaches, but that in now way means it's not beautiful. The caveat is that there are no facilities such as bathrooms or showers, but you can find food vendors in public areas.
Golf in Montego Bay:
Jamaica has a dozen golf courses to choose from, but if you're pulling into the port at Montego Bay you have four great courses to quickly hop off the ship and travel to.
Half Moon Golf Club has several "Jamaica's Best" awards  and like many courses is built on the grounds of a 17th century plantation replete with ruins.
Tryall Club is a world-class golf course peacefully hidden and recently rebuilt to update it to modern expectations of golfing luxury.
Cinnamon Hill Golf Club is a competitive course that runs from open views of the Caribbean, through foothills and along dense foliage as you try to avoid strategically placed bunkers.
Negril Hills Golf Club is an 18-hole par 72 course that exudes luxury and the tropical beauty you would expect from Jamaica. While outside Montego Bay, this course is well worth the visit if you have an extended stay.
Other Montego Bay Attractions:
Jamaica was built on the sugar trade and as such as several plantations still in existence, many of which have been turned into museums and allow the public to explore on their own or on historic tours. A couple plantation sites to visit near Montego Bay are the Croydon Plantation, Greenwood Great House and the Rose Hall Great House which has a notorious history surrounding the a woman named Annie Palmer.
If you are a lover of animals and nature you'll love the Half Moon Equestrian Centre which provides adventurous trail rides, horse swimming and riding lessons. At the Rocklands Bird Sanctuary you can experience feeding hummingbirds from your hands.
For the more adventurous you can head over to the Canopy Tour which consists of five horizontal traverses, the longest about 1000 feet.
Top Tours & Excursions In Montego Bay – Jamaica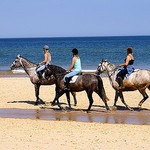 Explore the 18th Century Braco Great House sugar plantation on horseback as your guide leads you on trails down to the Caribbean Sea. Ride bareback in the surf or go for a swim. End your tour with some shopping in Montego Bay. ...
Photo credit: Martin Pettitt / Foter / CC BY
Duration: 5 hours
Activity Level: Moderate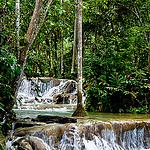 Enjoy this small group ride to Dunns River Falls (1.75 hours) where you will trek up the mountain to Dunns River Falls where you can swim before having a stop in Ocho Rios for some shopping on your way back to Montego Bay....
Photo credit: : Evoflash / Foter / CC BY
Duration: 6.5 hours
Activity Level: Moderate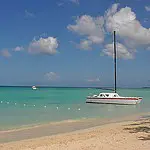 Board a catamaran and party on this fun excursion. Sail through gorgeous waters for snorkeling before the bar opens. Have a few drinks as you sail to Jimmy Buffet's Margaritaville where you can enjoy the water activities....
Photo credit: permanently scatterbrained / Foter / CC BY
Duration: 3.5 hours
Activity Level: Moderate