Nassau Bahamas Cruise Port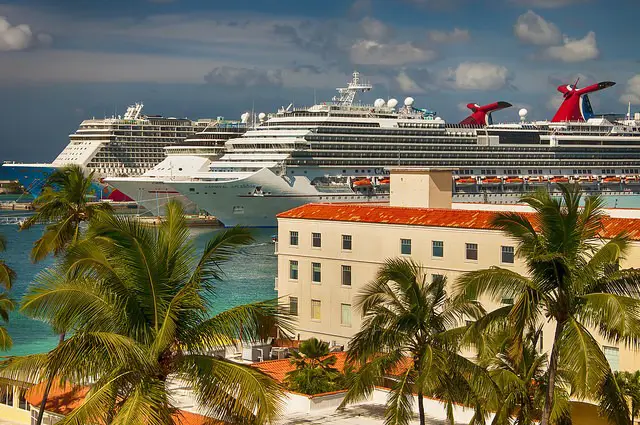 Nassau is the capital of The Bahamas group of islands and part of the British Commonwealth. Located on the island of New Providence Nassau's population is over 260,000 people and their economy is greatly impacted by tourism.
Because of its close proximity to the Florida coast, its warm weather and beautiful beaches, it is a hot spot for cruisers and is one of the busiest ports in the Caribbean - as many as 7 ships could be docked at one time. Nassau is also connected to another popular Bahamian spot - Paradise Island - and is home to the famed Atlantis Resort.
Currency:
Bahamian Dollar, but the US Dollar is widely accepted at par. ATMs are located at Bay Street, Rawson Square and the casinos.
Wireless Internet:
Festival Hall (where you dock); Dunkin Donuts (off Bay Street), McDonalds (West Bay Street)
Languages:
English
Where You Dock in Nassau Bahamas Cruise Port
Ships dock at the Prince George Wharf Cruise Terminal, within walking distance of restaurants, shops and the water taxi to Paradise Island. Cruise passengers walk through Festival Place, a large space with vendors selling artisan crafts and island and tour information.
Getting Around Nassau Bahamas Cruise Port
Taxis
There are plenty of taxis available around the island and there will be many lined up at the pier when you dock. It's smart to agree with the driver on a fare since they don't use meters. A typical cost to get to Paradise Island (where Atlantis is located) is approximately $11 a ride. Drivers may also offer "tours" of the island which can be a great way to get an overview of Nassau.
Water Taxi
Another way to get to Paradise Island is the Water Taxi, which boards within walking distance of the pier, just off of Bay Street. The cost is $4 one way.
Buses
Jitney buses run from downtown Nassau to Cable Beach throughout the day at a cost of around $1.25 per ride (depends on the route taken). Exact change is required.
Walking
It is about a 5 minute walk from the dock to Bay Street, the duty free shopping area in Nassau. This is where the famed Straw Market is located as well as Diamonds International, Del Sol and other port favorites. Walking Tour maps are available at Festival Place.
Car Rental
There are a few different car rental locations at the airport, but often its expensive for the day and will you need to remember to drive on the left side of the road.
Shopping In Nassau Bahamas Cruise Port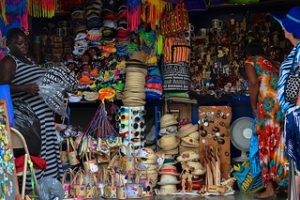 Festival Place – at the cruise terminal – houses vendors selling artisan crafts and souveniers.
Straw Market – Bay Street – 450 vendors selling everything you can imagine from woven bags and hats to jewelry – a Nassau tradition. Bartering is expected. If you want to see the market wares, but want to avoid the crowds, there is a smaller version in Cable Beach.
Marina Village – Paradise Island – designer & retail shops as well as restaurants and cafes.
Bahamas Craft Center – Paradise Island – handmade crafts and jewelry, Junkanoo art, clothing and much more.
Dining In Nassau Bahamas Cruise Port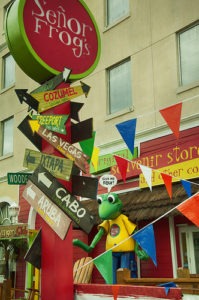 Any type of restaurant you could ask for is available in Nassau, from fine dining to fast food, from burgers to Bahamian classics and everything in between.
The Fish Fry (West Bay Street)- this group of small colorful soffer Bahamian fare in a super relaxed atmosphere (ie benches or picnic tables). You may get approached by people trying to coerce you to try their restaurant, but stay away. Head to the middle of the complex. Try Andros or Candies.
Cafe Matisse (Bank Lane, beside Police Station) – located in an old Bahamian mansion with relaxing patio, this romantic upscale-casual restaurant offers Italian cuisine and is a short walk from the pier.
Bahamian Cookin' Restaurant & Bar (Trinity Place) – this little restaurant is a favorite with locals and offers great homemade Bahamian cuisine at great prices. A 10 minute walk from the pier.
Senor Frogs – just to the right of the pier – 5 minute walk – always a fun time, a Mexican twist on bar & grill fare
Things To Do in Nassau Bahamas Cruise Port
Resort Day Pass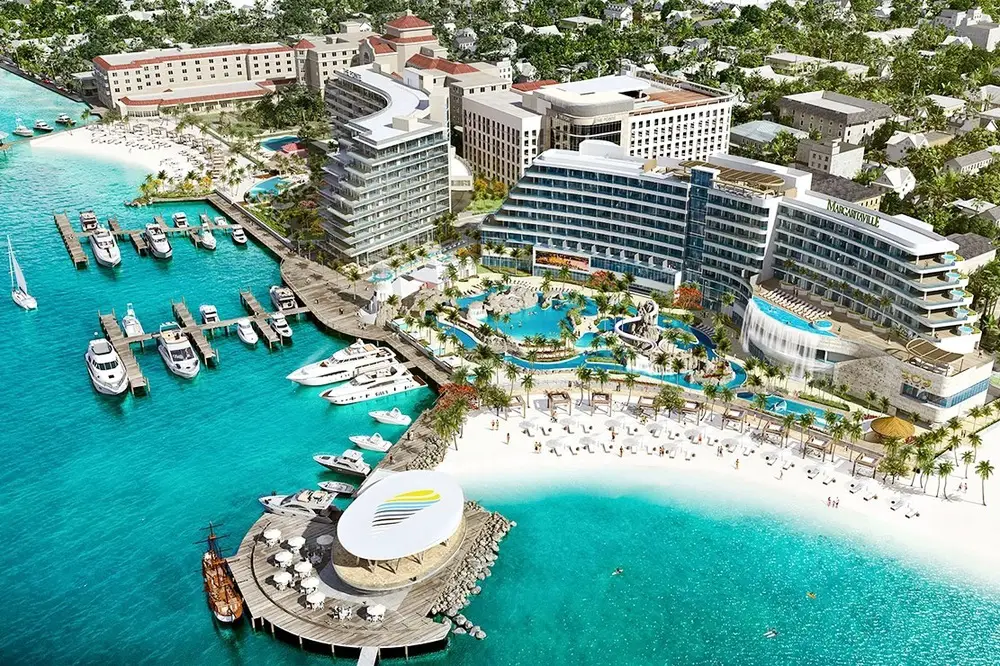 Do something different on your stop in Nassau – spend the day at a resort! Enjoy the resort's amenities typically including restaurants, pools, watersports and spa. Check out the day passes offered in Nassau through ResortPass!
Beaches!
Closest to the Pier – Junkanoo Beach – on the other side of the Margaritaville Beach Resort
Away from the Crowds – South Ocean Beach, near Adelaide Village – about a half hour drive, but far from the congestion of Nassau
Good for Water Sports – Cabbage Beach on Paradise Island or Cable Beach near downtown. Many rentals are available.
Attractions
Fort Charlotte – 18th Century fort with underground passages and dungeons, plus amazing views of Nassau from the ramparts
Queen's Staircase  – carved out of sandstone in the 18th Century, climb your way up the 66 steps to an amazing view.
Pirates of Nassau – fun for all ages, this interactive museum is filled with pirate paraphernalia and a real pirate ship that you can explore!
Atlantis Resort – take a trip to Paradise Island and spend the day at the Atlantis Resort. Day passes are offered for the grounds and beach but often don't include access to the pools and water slides.
Top Tours & Excursions In Nassau Bahamas Cruise Port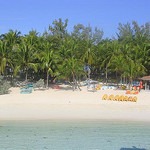 Photo credit: katedubya / Foter / CC BY-ND
Blue Lagoon Island Beach Day Spend the day relaxing on the beach. Included is transportation to Blue Lagoon, lunch with burgers, fruit and chips, and use of water toys (mats & inner tubes), and chairs & umbrellas. Duration: 3-6 hours (guest discretion)...
Activity Level: Moderate Note: Other water equipment, bar drinks & soda available for purchase.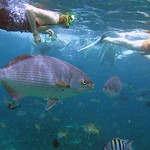 Photo credit: r0sss / Foter / CC BY-ND
Sail and Snorkel Cruise Board a sailboat catamaran where your captain will take you to some of the best snorkeling in the Bahamas. When you climb back aboard the boat, you can sip on complementary rum punch, juice or water on your ride back to shore....
Duration: 3.5 hours Activity Level: High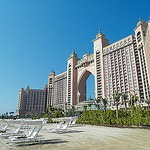 Photo credit: wbayer.com / Foter / CC BY
Discover Nassau Town & Atlantis This extensive tour takes you through Nassau and important sites of New Providence Island, then over to Paradise Island and Atlantis, then time for shopping. Day passes at Atlantis are available for purchase at the resort....
Duration: 2 hours Activity Level: Easy