Quebec Cruise Port Terminal Information
The Port of Quebec has two cruise terminals – Wharf 20/21, which has been the main location and new for the 2022 season, Wharf 30. 
Wharf 20/21 
The Quebec City Cruise Terminal or Wharf 20/21 (known locally as Ross Gaudreault Cruise Terminal) is located at 84 Dalhousie Street. It is located within walking distance of the Petit-Champlain district in the lower old city. 
Wharf 30
Wharf 30 is Quebec City's newest cruise terminal and is located on Rue de l'Estuaire off Rue Abraham-Martin. It is located further away from the old city, but a shuttle is available for cruise passengers who dock for the day.
Quebec City is ideal for pre- and post-cruise sightseeing as the feel of the old city is as close as you'll get to old-world Europe without actually crossing the Atlantic. It is the only fortified city in North America north of Mexico. While French is the main language spoken, many speak English as well, especially within the tourist center of Old Quebec. See here for parking and transportation information.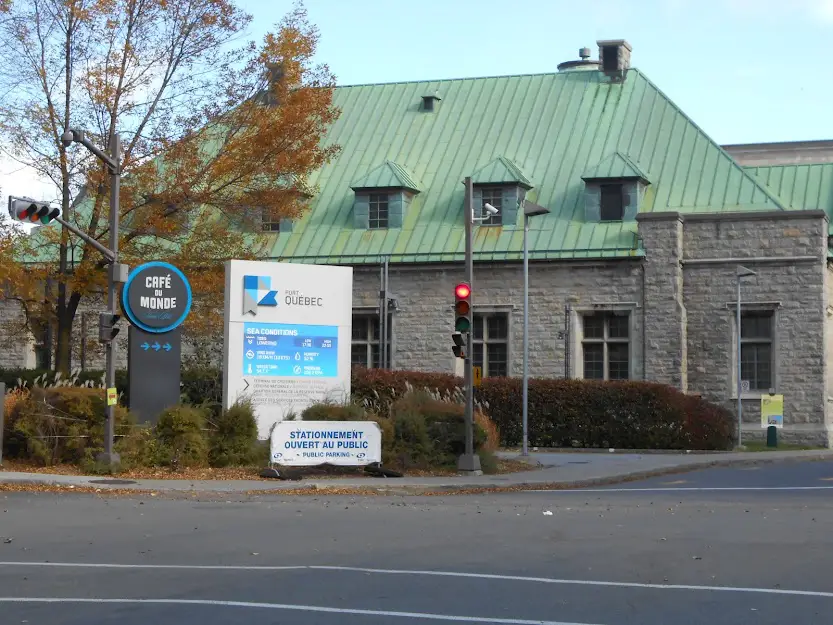 Old Quebec is located on the side of a large hill. You will dock in the "lower city" where you will find attractions like the Museum of Civilization, or Rue de Champlain with restaurants and shopping. The "upper city" has attractions such as the famed Chateau Frontenac, the Fairmont hotel, and the Citadelle, as well as a plethora of shops and cafes tucked away in narrow streets. To get from the lower city to the upper city, you can walk up steep sidewalks,  climb the "breakneck stairs," or ride the historical Funiculaire.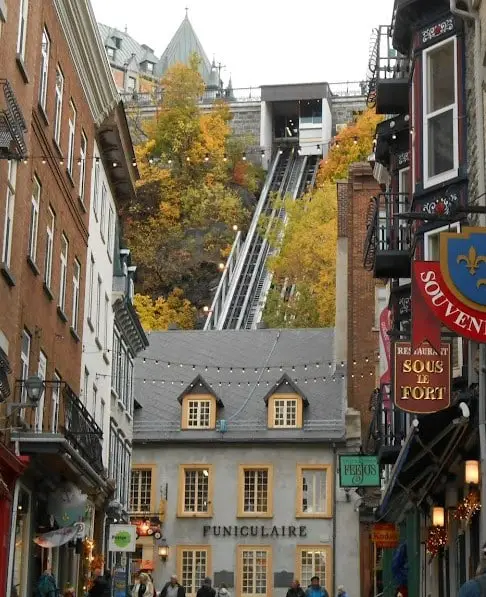 Riding the Funiculaire costs $3.75 per ride, but users in wheelchairs as well  children with heights under 3.8 feet (117cm) ride for free!
If you have mobility issues or use a walking aid, or just don't feel like doing a lot of walking, it is easy to catch a taxi to take to the upper city where you can explore at your leisure.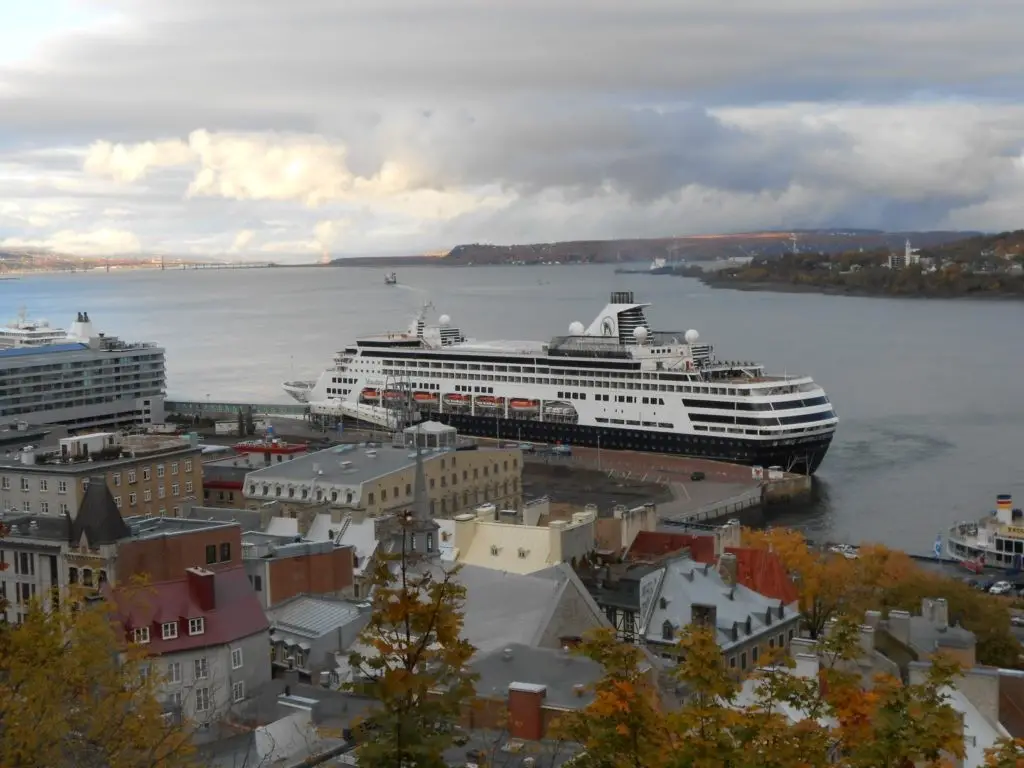 Quebec Cruise Tips
– for disembarking passengers only, baggage check service is available from 7 am to 5 pm for $5 (credit card only) for each piece of luggage.
– Cafe du Monde is located inside the terminal at Wharf 20/21 for a bite to eat
– Shopping, restaurants and museums are within walking distance, but there are many hills, so wear good walking shoes. 
Cruise From Quebec City
Cruises from Quebec City are resuming for the 2022 season. The Quebec City Cruise Port is serviced by several cruise lines as well as three local cruise lines, most of which offer Fall cruises of Eastern Canada & New England:
– Princess Cruises
– Cunard 
– Holland America Line 
– Norwegian
Weather in Quebec City
The months from June to September and December to February are the best times to visit Quebec City. Summer always has pleasant weather, but winter is a good time to visit due to the many indoor festivals if you can stand the cold. In the spring and autumn, the city is especially picturesque, with colorful natural sights emphasizing the city's impressive beauty.
Click here to see excursions in Quebec City
This page contains affiliate links for which we may receive financial compensation when a purchase has been made through one of our affiliate partners.
Cruise Planning at this Port