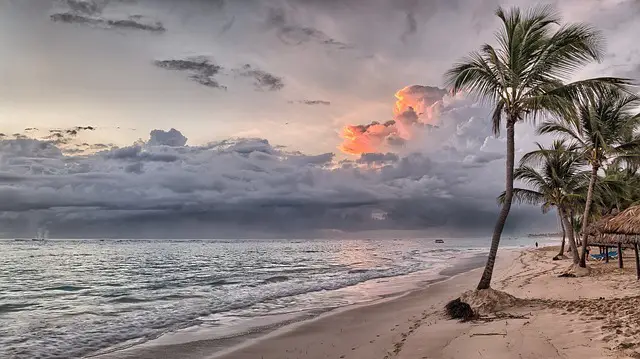 Dominica is a mountainous island that is situated in the eastern Caribbean, south of Guadeloupe and north of Martinique. This Caribbean island was the last of the Windward islands to be colonized by Europeans because of the fierce resistance of the native Caribs.
Dominica is in the southern group of the Lesser Antilles in the West Indies. The other Windward Islands are Grenada, Martinique, Saint Lucia, Saint Vincent and the Grenadines. Roseau is the capital and largest city of Dominica on the southwest coast of Dominica. 
France ceded possession of Dominica to Great Britain in 1763 and the island was colonized in 1805. They maintained control until 1978 when Dominica gained their independence.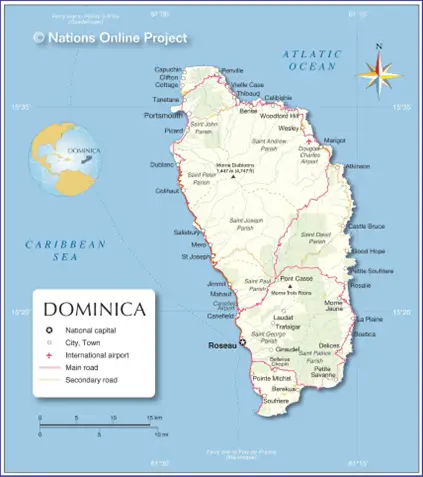 Map from Map of Dominica - Nations Online Project
Today, Dominica has an agricultural-based economy with one of their main exports being bananas. Tourists are attracted to the island by the 172 types of birds, the mountain peaks that rise to 5,000 feet and the numerous waterfalls on the island. The waters off the coastline of Dominica provide a haven for seven different types of whales that can be seen almost all year-round. 
Known for its 18th-century Creole architecture, this small island is ideal for nature-loving travelers. The island is less than 30 miles long and 16 miles wide, with an abundance of rain forests, waterfalls, and freshwater pools. The hot springs on the island are heated by the active underwater volcano. It is the most mountainous island in the Caribbean and the interior of the island can only be reached on foot. 
This island is not like your usual touristy port of call when compared to other Caribbean islands, although recent years have seen new hotels and an investment in cruise ship facilities. The island was also used as the backdrop for two Pirates of the Caribbean movies.  
Marketed as the "Nature island of the Caribbean", Dominica attracts eco-tourists that come to see the landscape and wildlife. 
Check out these excursions in Dominica.
Where You Dock in Roseau – Dominica
Roseau Cruise Ship Berth is located in the heart of downtown Roseau and is within walking distance to shops, restaurants and attractions. 
The other pier is at the Port of Woodbridge Bay which is used less often and is a mile north of the city. The Portmouth Cruise Ship facility on the northwestern tip of the island is where smaller ships dock.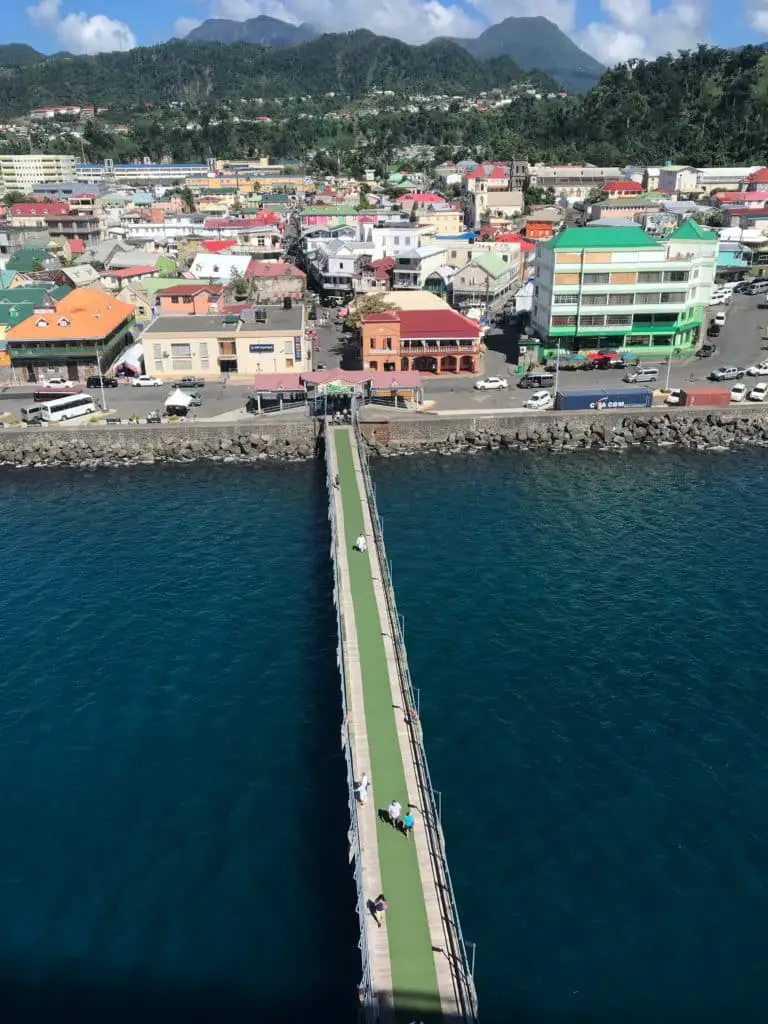 Getting Around Roseau – Dominica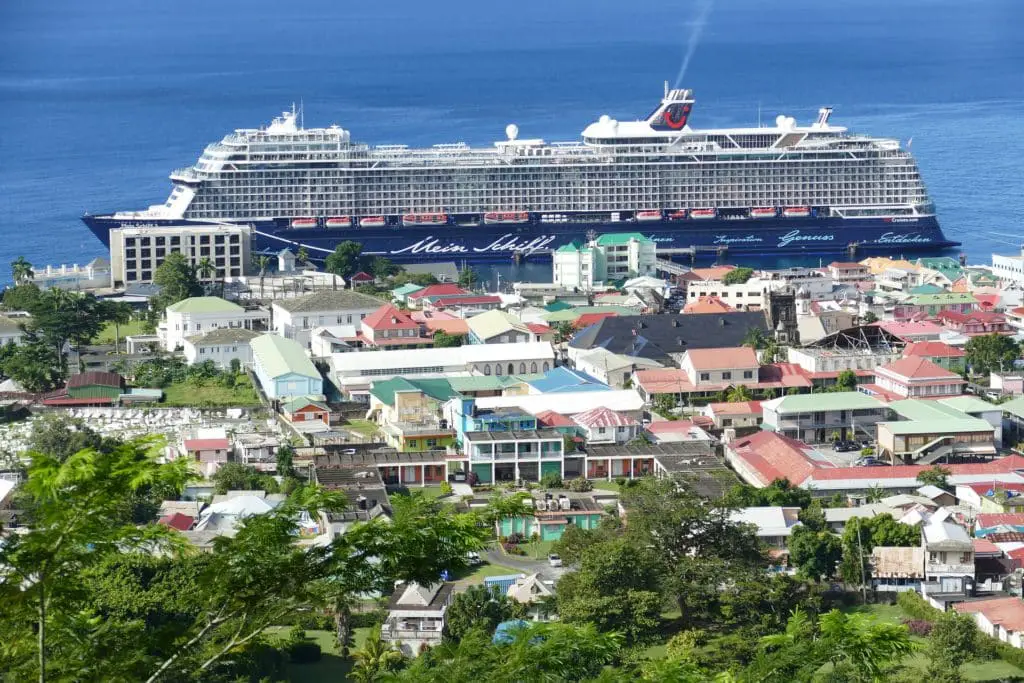 Roseau's downtown is quite compact, walkable and close to the cruise pier. If you are wanting to get outside of the downtown area and explore the rest of the beautiful island, car rental and taxis are the most common.
Car Rental
In order to rent a car in Dominica, you are required to be at least 25 years old with a minimum of 2 years driving experience, and you have to obtain a local driving permit which will cost approximately $12 USD. Most roads are paved, but driving can be tricky with steep and narrow roads. There are no MPH signs on the island, but go slower, just as you would in any unfamiliar location. The roads are winding and narrow and littered with potholes, so it can be a difficult drive. Driving is on the left side of the road, the use of horns is expected frequently, and if you're leaving the city, make sure the gas tank is full as gas stations are few and far between.
Here are two of the car rental services available:
Taxi
If you would like a taxi to take you on an island tour, it's advised to book it in advance. Taxi prices are regulated by the government and a 4-5 hour tour usually accommodates up to 4 passengers. While tipping isn't the norm in Dominica, a little extra for the driver, especially if they've taken you around the island, is always appreciated. You can hire one of these taxis at both airports and most hotels. 
Public Transportation
There is no government owned public transportation in Dominica. There are privately owned mini-buses that serve routes from Roseau to the villages on the island. The mini-buses will have a number plate that begins with an "H".  Each community has a designated bus stop in Roseau. If you are along a bus route and see one of these mini-buses, you can flag them down by waving at them. As long as they are not full, they will stop.
Shopping In Roseau – Dominica
There are no shopping malls in Dominica. Stores are open Monday through Friday, with limited hours on Saturday and closed all day Sunday. There are many smaller shops around Roseau that have a diverse selection of hand-made products. 
The Kalinago Territory (formerly the Carib Indian Territory), in the northeast of Dominica, is where you will find baskets, wood carvings, pottery and natural soaps. A model village is located here and cultural preservation groups stage performances at this location.
Old Market Square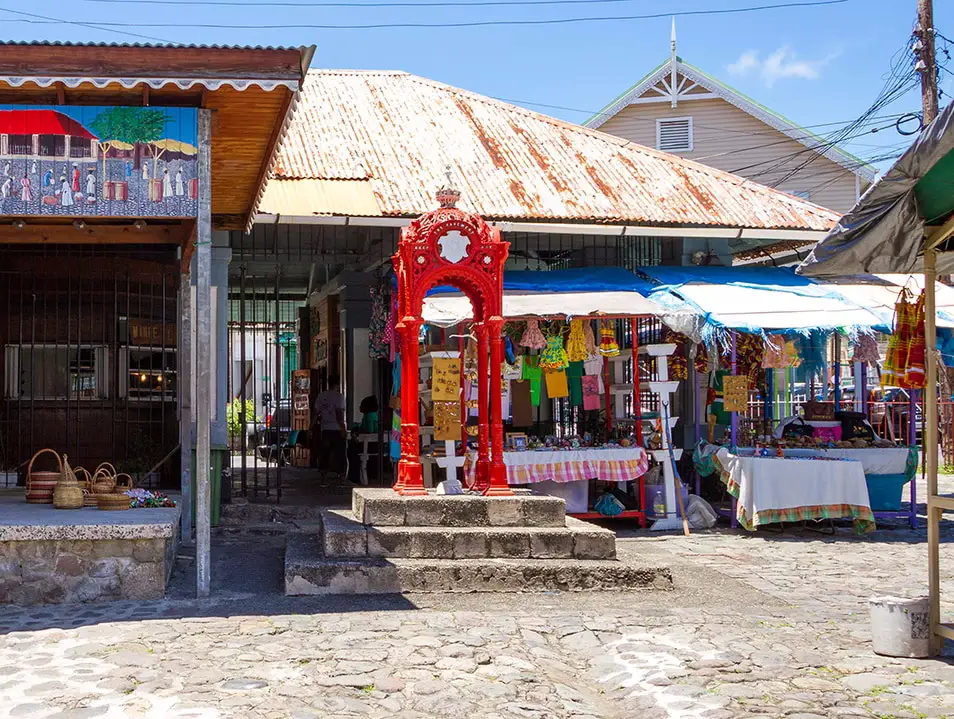 This historic cobbled square was a former slave market, and today is a straw market that has vegetables and crafts and souvenirs. It is located behind the Dominica Museum, just across the street from the Roseau Cruise Ship Berth.
Dining In Roseau – Dominica
You will be able to find American and Continental cuisine on most of the menus in Roseau if that is what you prefer, but the restaurants in Roseau usually have a specialty or daily special dish to try. Island favorites include tee-tee-tee, which are small freshly spawned fish and manicou, which are small opossums. Conch and seasoned crab meat are also prevalent. You will find plenty of juices like pineapple, melon and mango along with a wide range of beers, rum and local spirits.
Except for the big hotels, most of the restaurants close at night.
Kallaloo House – 66 King George V St., 6 min walk from cruise pier
Kallaloo House is open for a casual breakfast and lunch and they have daily specials including Roti, BBQ and Soups. They are affiliated with The Great Old House, a fine dining restaurant located 3 minutes from the cruise pier, but they are only open for dinner. 
Pearl's Cuisine – 28 Great Marlborough Street – 5 min. walk from cruise pier
This breakfast and brunch restaurant is the primary eatery for authentic Dominica cuisine. Some of the offerings include Bullfoot soup, red bean soup with pigtail, mixed broth (fish and snout) and smoked chicken callaloo.
Ruins Rock Cafe –  King George V Street – 3 min. walk from cruise pier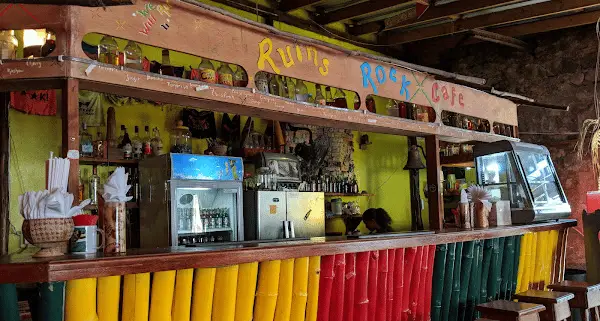 This cafe offers free WiFi, good "bar" type food and known for their rum punch. Because of its proximity to the cruise port, it is popular among passengers who enjoy its fun, unique atmosphere and great music. 
Top Bar – 1 mile from cruise pier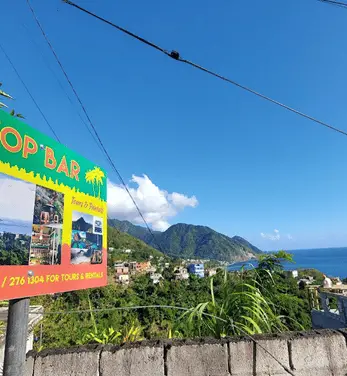 This small island bar is worth the trip for the views and the friendly staff. Located near the Morne Bruce viewpoint,  this is the place for cold alcoholic drinks or fresh juices.
Le Petit Paris – 1 min. walk from the cruise pier
This small cafe serves a wide range of food from French desserts, quiche and croissants, to sandwiches, salads, pizza, burgers and pasta!
Things To Do in Roseau – Dominica
There are lots of nature adventures to experience in Dominica. Remember that this is nature that has not been altered to accommodate tourists. There will not be any sidewalks or roped off areas when you hike to see these natural wonders. You will be expected to be able to manage the hike yourself and use your common sense to keep yourself safe.
Trafalgar Falls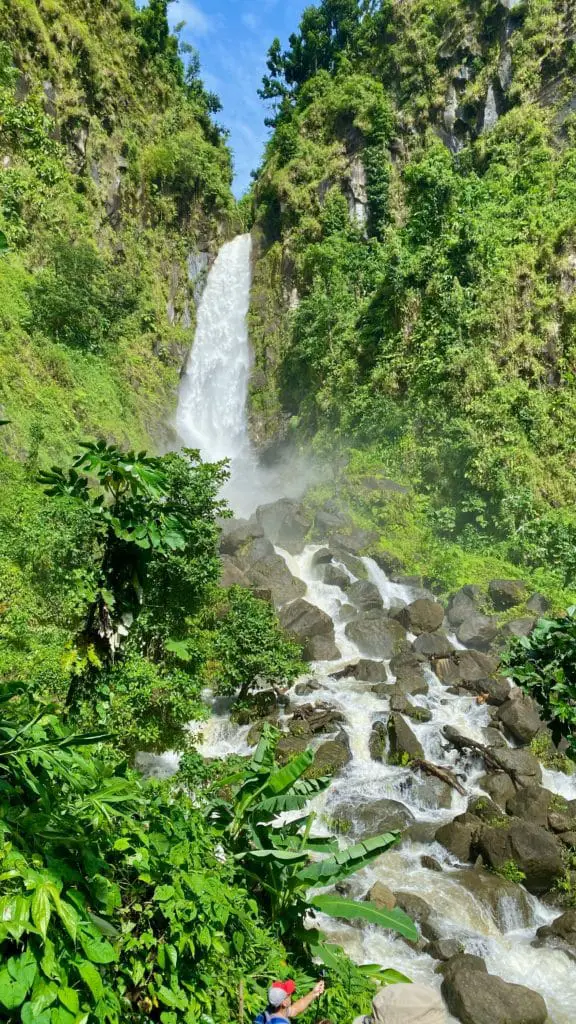 About six miles from Roseau, on the west side of Morne Trois Pitons National Park, the Trafalgar Falls are the most-visited sights on the island. Incredibly impressive, they are easily accessed by most hikers. The upper falls, called Father, empties into hot sulfur springs. The lower falls, called Mother, flows from the river into a natural swimming pool. Know that you will have to climb over boulders in spots and the area can be slippery. The left side of the falls are NOT safe for exploration.
Boiling Lake
Incredibly, this spot is an area where there is an opening in the Earth's crust. Called a fumarole, this opening releases steam and gas. Flooded with hot, bubbling water that rises in a vapor cloud, this fumarole is about 200 feet wide. Located in Morne Trois Pitons National Park, it is a one of a kind experience. It is a grueling trek, though, that is humid and muddy and can take three to six hours to complete one way. Check out this excursion that includes transportation and admission.
Spread across 14 acres, these gardens are located just before the trailhead to Trafalgar Falls. You can take a guided tour or wander in the garden yourself. There is an outdoor restaurant in that area, so it is a good spot for lunch too. Take along your swimming suit as there are hot pools throughout the gardens.
Fort Shirley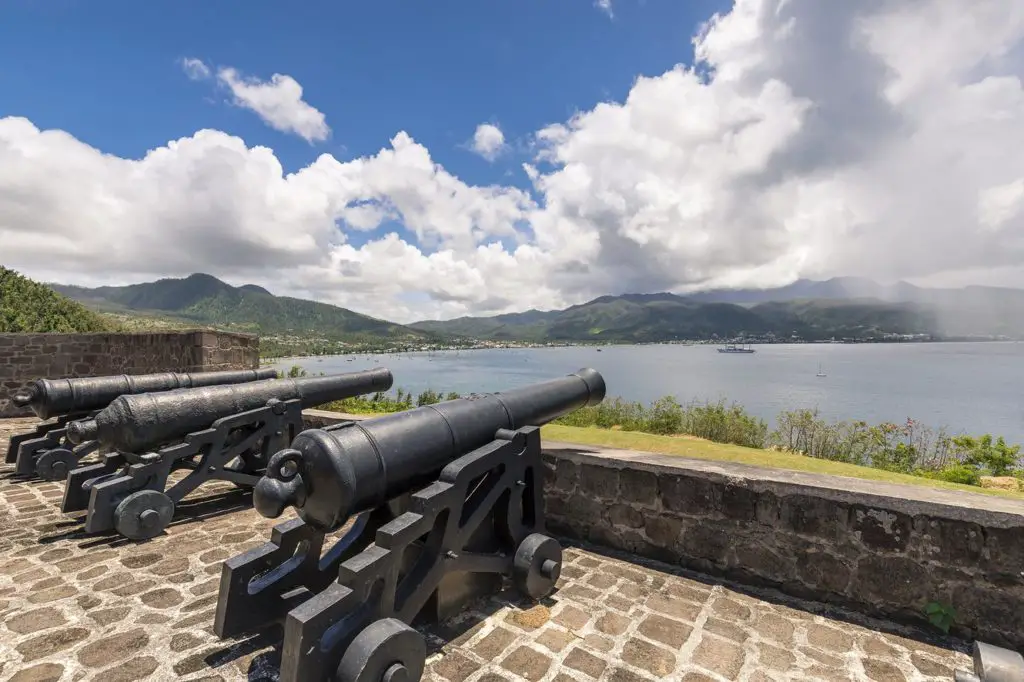 In the Cabrits National Park, located at the north end of the island, there are hiking trails, swamps, coral reefs, wetlands and Fort Shirley. This UNESCO World Heritage18th-century stronghold has spectacular views down to Prince Rupert Bay. There are also the remains of a volcanic crater. There are signs in the area that explain the fort's history but an on-site guide is best. Check out this tour that includes Fort Shirley, Indian River (see below) and more!
Indian River
The best place to bird watch on the island, the Indian River is dominated by Bwa Mang trees. The Kalinago (Carib) Indians lived along the river banks and used the river as an access route to the Caribbean. When you take a guided row boat tour up the river, you will be able to visit Bush Bar and try their signature rum drink and some smoked fish. Click here for details on a tour that includes an Indian River boat tour, Fort Shirley (see above) and more!
Emerald Pool
Fed by clear mountain waters from a 40 foot waterfall, these waters appear emerald green because of the leafy, filtered sunlight. Located in Morne Trois Piton National Park, the pool is a favorite for swimmers and is the 2nd most visited tourist spot on the island. It's a short 10 minute well-marked walk from the Visitor's Center to the falls. Buy your admission tickets in advance here.
Beaches
Dominica is known for its unspoiled, natural terrain, and their beaches are no exception. 
Some of their most popular beaches are:
Champagne Beach & Reef – On the southwest coast of the island, and closest to Roseau, this beach gets its name from volcanic vents that release bubbles from fissures in the ocean floor. You will need swimming shoes here, as there are more pebbles than there is sand. It's also one of the more popular beaches for snorkeling and diving.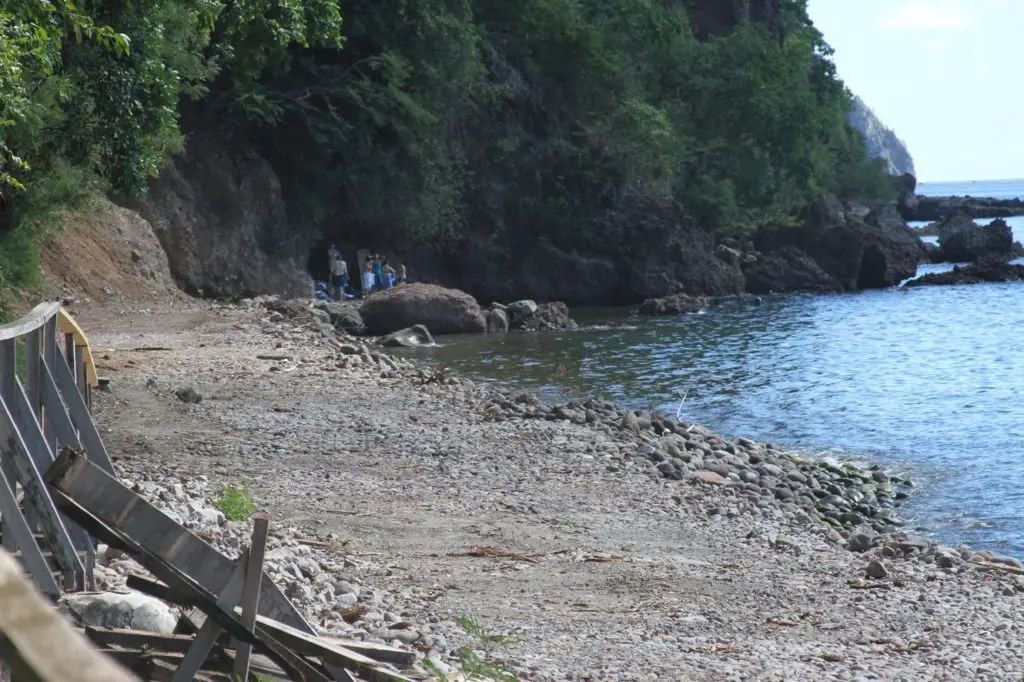 Mero Beach – Located halfway between Roseau and Portsmouth, this popular beach is located near to a few shops and bars, making it an ideal way to spend the afternoon. 
Hampstead Beach – This out-of-the-way, black sand beach is perfect if you're looking for a more private tropical getaway. You can swim, but the water tends to be a bit rough. This beach was also featured in Pirates of the Caribbean: Dead Man's Chest, when Jack Sparrow was being chased down the beach by angry natives.
Top Tours & Excursions In Roseau – Dominica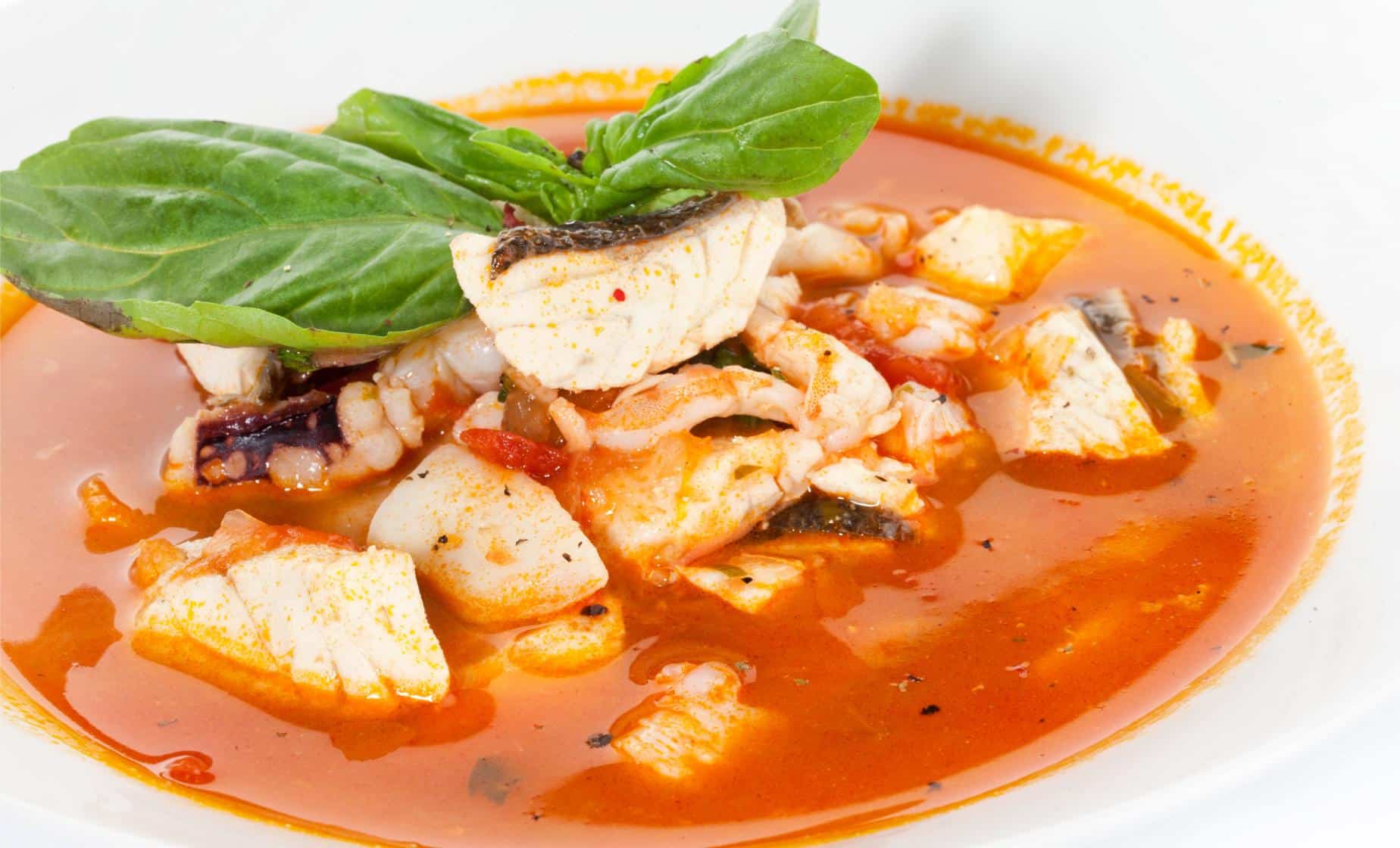 After meeting your local representative at the pier area, take a scenic and panoramic drive for approximately 30 minutes to your host's home in the mountains. You will be introduced to local fruit, vegetables, and concoctions made by the chef. Roll up your sleeves and learn to cook 3-4, authentic and seasonal Creole dishes that the host has put her own creative twist on during your exclusive, small group hands-on cooking class. Creole cuisine is ...
Duration: 4 Hours
Activity Level: Easy
Wheelchair Accessibility: No
Food: Lunch is included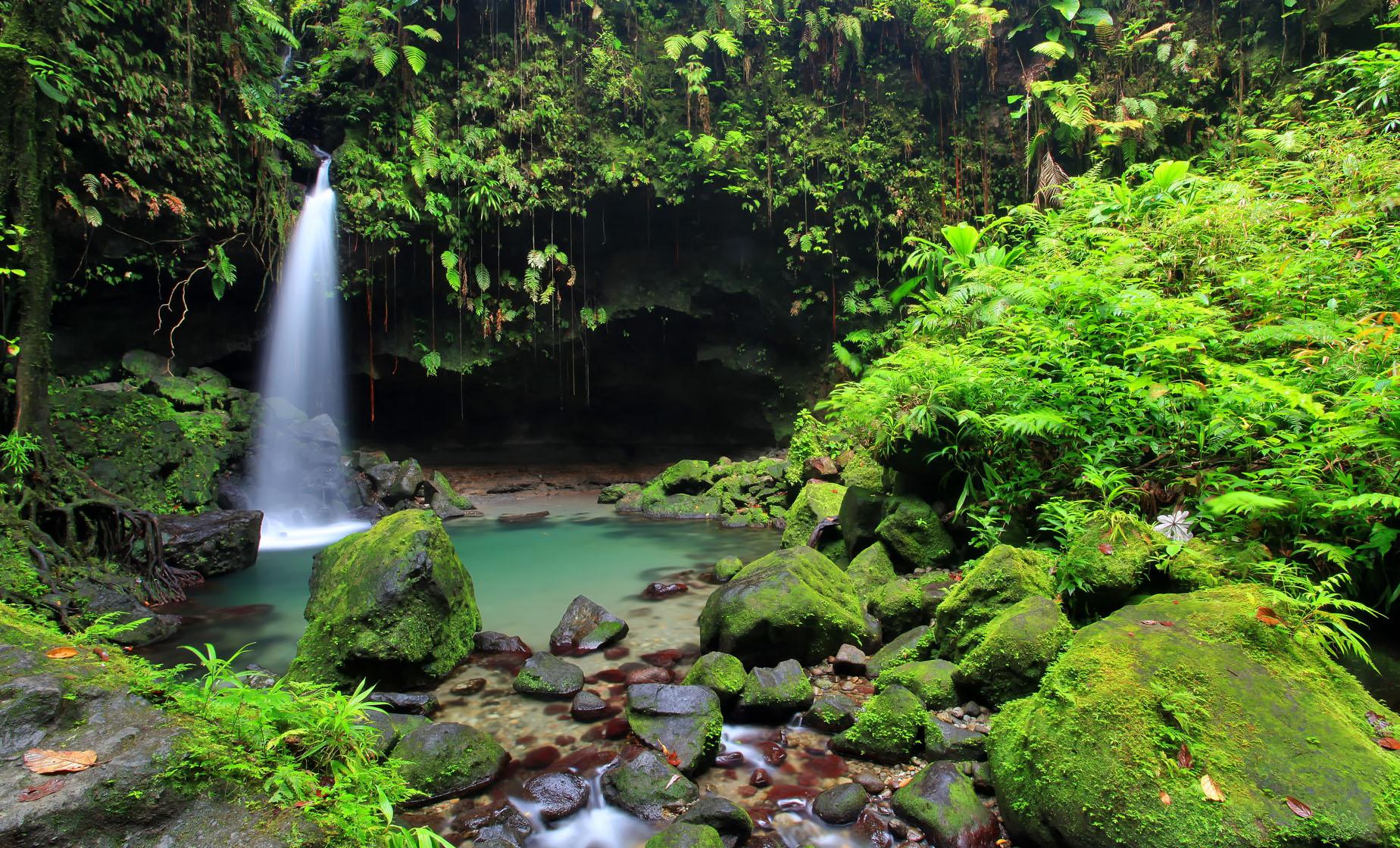 On this sure-to-be memorable excursion, you will enjoy two of Dominica's most popular attractions, Emerald Pool and Trafalgar Falls. Your tour begins as you proceed to the Trois Pitons National Park (a UNESCO Certified National Park) to visit the Emerald Pool. To reach the pool, there is a 20-minute walk with your guide over packed dirt with some inclines. Once at the pool you may choose to take pictures of the 40-foot waterfall, take a quick di...
Duration: 4 Hours
Activity Level: Moderate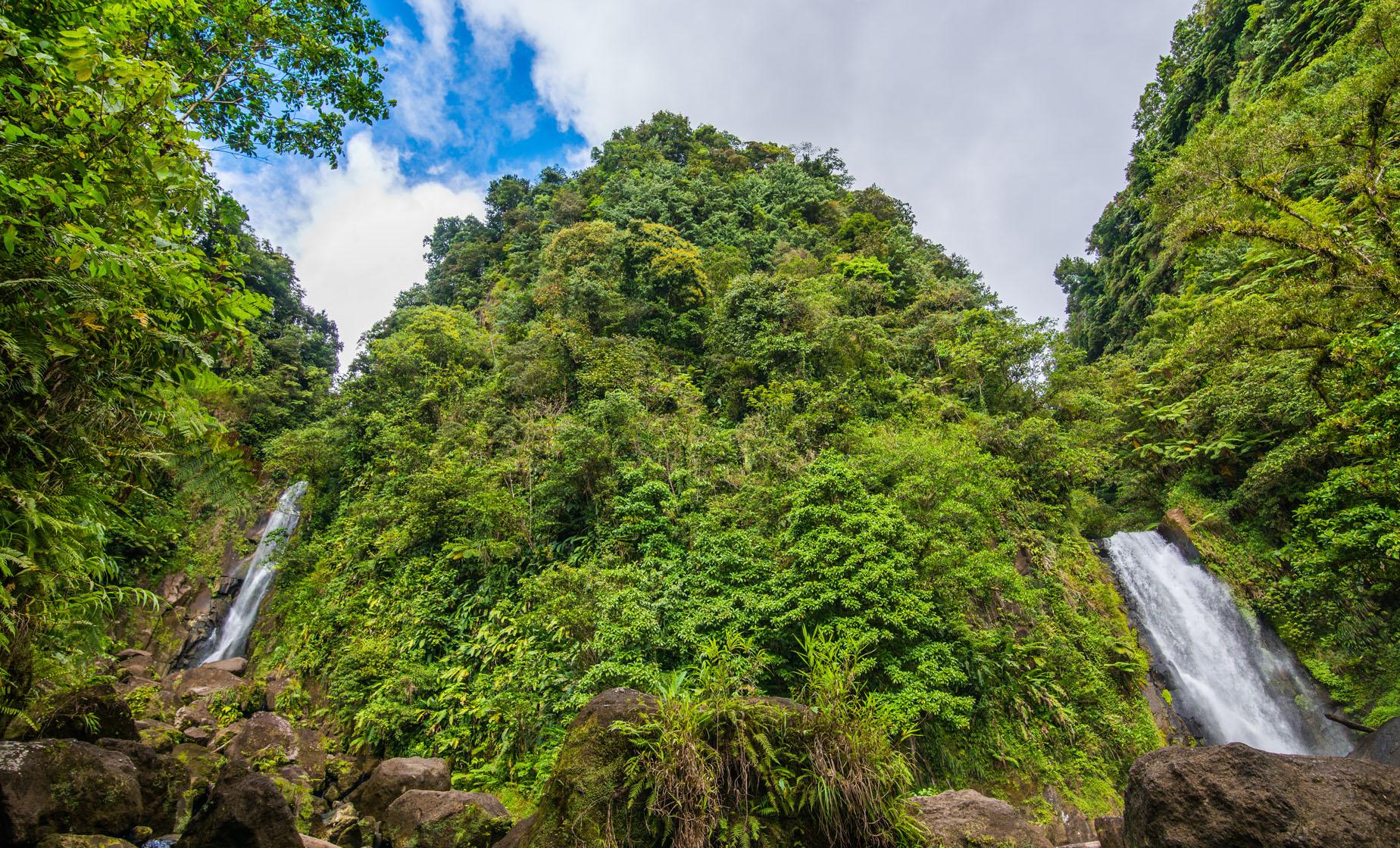 Plan to get wet and have tons of fun while at it - as you explore Dominica in this All-In-One snorkeling, swimming and hiking tour! Your first stop will be a visit to one of the island's Roseau Valley Treasures: Champagne Reef. It is one of the most unique snorkeling areas in the Eastern Caribbean. Next, you will drive to a natural delight, where part of Pirates of the Caribbean 2 was filmed. You will have the chance to experience the warm (volc...
Duration: 5.25 hours
Activity Level: Moderate
Note: Fins provided. Bug repellant suggested.
Food: Available for purchase at some locations