Roseau – Dominica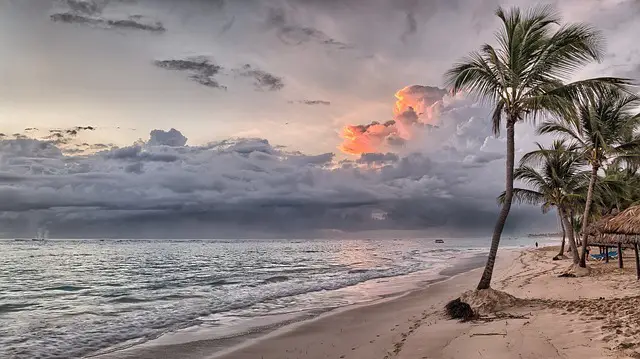 Weather:
Daytime temperatures range from 70 – 85 degrees (F), with cooler temperatures in the mountains. June through October is the rainy season and also when most hurricanes develop.
Currency:
Dominica uses the East Caribbean Dollar, but most businesses will readily accept US currency, however you will likely receive local currency as change.
Languages:
English is the main language spoken in Dominica, however you may hear locals speak a Creole-French dialect.
Where You Dock in Roseau – Dominica
Roseau Cruise Ship Berth is located in the heart of downtown Roseau and is within walking distance to shops, restaurants and attractions. 
Getting Around Roseau – Dominica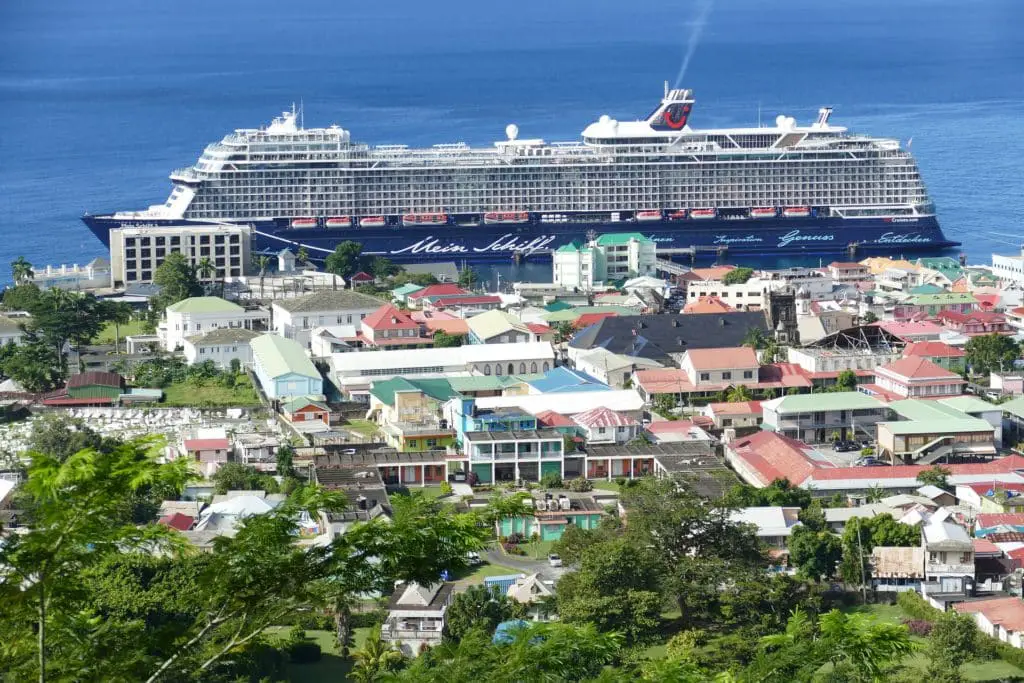 Roseau's downtown is quite compact, walkable and close to the cruise pier. If you are wanting to get outside of the downtown area and explore the rest of the beautiful island, car rental and taxis are the most common.
Car Rental
In order to rent a car in Dominica, you are required to be at least 25 years old with a minimum of 2 years driving experience, and you have to obtain a local driving permit which will cost approximately $12 USD. Most roads are paved, but driving can be tricky with steep and narrow roads. Driving is on the left side of the road, the use of horns is expected frequently, and if you're leaving the city, make sure the gas tank is full as gas stations are few and far between.
Taxi
If you would like a taxi to take you on an island tour, it's advised to book it in advance. Taxi prices are regulated by the government and a 4-5 hour tour will cost between $70-$120 usually for up to 4 passengers. While tipping isn't the norm in Dominica, a little extra for the driver, especially if they've taken you around the island, is always appreciated. 
Top Tours & Excursions In Roseau – Dominica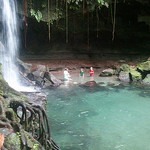 Photo credit: nousernameforme / Foter / CC BY
Special Dominica Favorites Enjoy two of the most popular spots in Dominica – Trafalgar Falls and Emerald Pool. You'll hike through the National Park where you can have a swim in the Emerald Pool before heading to Trafalgar Falls for some beautiful scenery....
Duration: 4 Activity Level: Moderate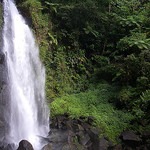 Photo credit: : Jean & Nathalie / Foter / CC BY
Roseau Valley Treasures Explore Dominica in this snorkeling, swimming & hiking tour! Snorkel at Champagne Reef before having a short hike to swim at Titou Gorge. Then hike to Trafalgar Falls and visit the Botanical Gardens....
Duration: 5.25 hours Activity Level: Moderate Food: No