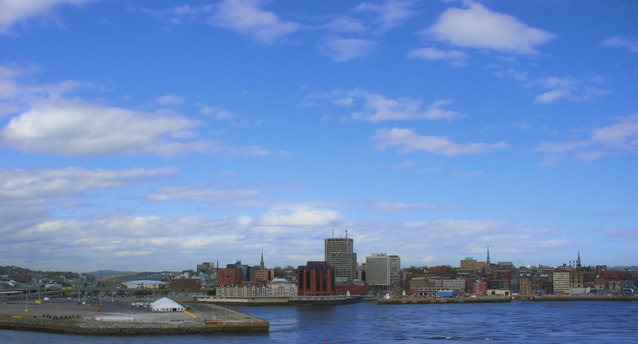 Saint John, New Brunswick is located on the Bay of Fundy, along Canada's eastern seaboard. This small city is home to about 130,000 residents and embodies Canadian Maritime hospitality, and has more than 400 years worth of French and British influences. Originally a shipbuilding hub primarily due to its ice-free harbor in winter, Saint John continues to thrive in the shipping and fishing industries. The city was virtually destroyed by a fire in 1877, and the Victorian-era rebuilding is still seen throughout Uptown Saint John with its historic churches and brick pathways. Uptown Saint John, where the cruise terminal is located and considered the city center, is home to many unique shops and boutiques, funky art galleries and cafes, and you'll often be serenaded by street musicians with a bohemian flare.
While the city of Saint John has a old-world quality about it, the Bay of Fundy is an attraction in its own right. Designated as a UNESCO Biosphere Reserve, the Bay is home to the highest tides in the world. If you're lucky enough to be there as the tide comes in, you'll see the waters rise as much as a 4 storey building! Most people can see one low and one high tide during the daytime, and it produces a fabulous experience which isn't to be missed - the Reversing Rapids.
Photo credit: Dougtone / Foter / CC BY-SA
Where You Dock in Saint John – New Brunswick
There are two cruise terminals located in the heart of Saint John – in Uptown – Marco Polo terminal and Diamond Jubilee terminal. If there are three ships in port, a large tent is set up nearby at the Long Wharf terminal. You'll find a welcome kiosk in the terminal where you can pick up a city map, meet your excursion group, or get a cab from the ground transportation booth. There are more than 100 shops within a 10 minute walk of the terminal. There are also vendors selling artisanal crafts and other goods outside the doors of the terminal.
Getting Around Saint John – New Brunswick
On Foot – Saint John is a very walkable city. There are over 100 shops and restaurants located within a 10 minute walk of the Marco Polo terminal. If that sounds too far, there are a few pubs right across the street.
Taxi – there is a ground transportation kiosk located at the cruise terminals, where they will arrange transportation. Most fares are currently determined by zone but meters are supposed to be added to taxis by 2016.
Car Rental – if you feel like exploring on your own, there is an Avis & Budget car rental location a 4 minute walk from the terminal
Saint John Transit – the city bus offers individual rides for $2.50 per person, but also offers a 2 hour city tour for cruise passengers for $20 per person.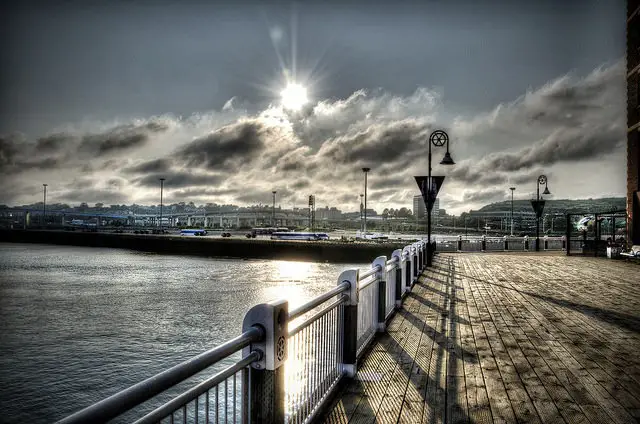 Shopping In Saint John – New Brunswick
There is a wide range of shopping located in Uptown Saint John, not far from the docks. You'll find everything from a Farmer's market to contemporary, chic boutiques.
Saint John City Market – Just a few blocks from the cruise terminals, visit this National Historic Site for being the oldest continuing farmer's market in Canada. Grab a great cup of coffee and stroll the shops before enjoying some of the best fish and chips.
Market Square – Located just a walk up the street from the port, Market Square is unique waterfront shopping, dining and a spot where you'll often be entertained by talented buskers.
Brunswick Square – Also located in Uptown Saint John, within walking distance of the pier, Brunswick Square is a typical shopping mall, with three levels of national and local shops.
Even if it's a rainy day when you're visiting Saint John, all three shopping destinations are connected by an indoor pedestrian walkway.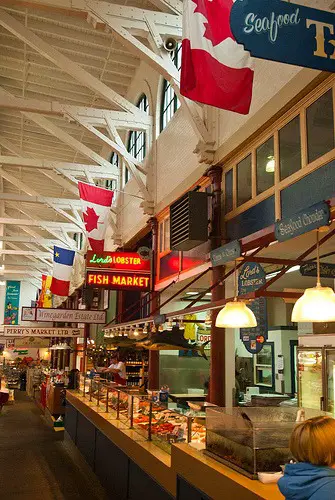 Dining In Saint John – New Brunswick
While Saint John is known most for its fresh and delicious seafood, it also offers some world-class bistros and cafes.
Closest Restaurants to the Cruise Terminal
Steamer's Lobster Co. – located across the street from the pier, this casual restaurant offers seafood platters, sandwiches and soups, but also a few items for "landlubbers." It also offers dinner theater in the evenings.
Britt's Pub & Eatery – also along Princess Street, about a 3 minute walk from the port, you can enjoy a drink from the bar in this energetic eatery offering pub-type food.
East Coast Bistro– located a 5 minute walk from the port, this popular spot makes everything in-house using locally sourced, seasonal ingredients.
Things To Do in Saint John – New Brunswick
Reversing Rapids – see this amazing phenomenon when the Saint John River meets the high tides of the Bay of Fundy. The river reverses its flow twice daily and can be seen from an observation deck high above the gorge or up close from a speed boat.
St. Martins Sea Caves – located 45 minutes from Saint John is the picturesque village of St. Martins best known for the sea caves which are accessible only twice a day when the tide is low. Walk along the ocean floor out to the caves, arches and caverns, which a few hours later will be filled with water when the tide rises.
New Brunswick Museum – if you're a history buff, you'll enjoy this informative museum which is located an easy distance from the cruise terminal, in Market Square. Exhibits are spread over three floors and explore the ecology, history and people of New Brunswick, including their extensive involvement in the whaling industry.
Irving Nature Park – located 20 minutes south of Saint John this park offers an ideal spot for nature lovers. See whales and seals from the spectacular Bay of Fundy views, hike along numerous trails or just bring your binoculars and visit the observation deck.
Top Tours & Excursions In Saint John – New Brunswick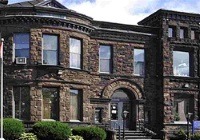 The Jewish history in Saint John dates to back to 1858 when the first wave of immigrants arrived, but it wasn't until the 1960s when the community reached its peak. This fascinating museum is located in a Victorian mansion connected with the local synagogue. You will see centuries old Torahs as well as an authentic Hebrew school....
Duration: 3 hours (guided tour is 45 minutes)
Activity Level: Moderate
Book Now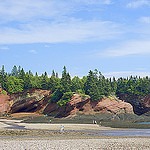 Experience the beauty of the Bay of Fundy with a bus tour taking you to the seaside village of St. Martins where you can explore the sea caves, visit shops and galleries and take in the gorgeous views. While in Saint John, you'll see the amazing Reversing Rapids before having time to explore the City Market....
Photo credit: Jamie McCaffrey / Foter / CC BY
Duration: 5 hours
Activity Level: Easy
Book Now