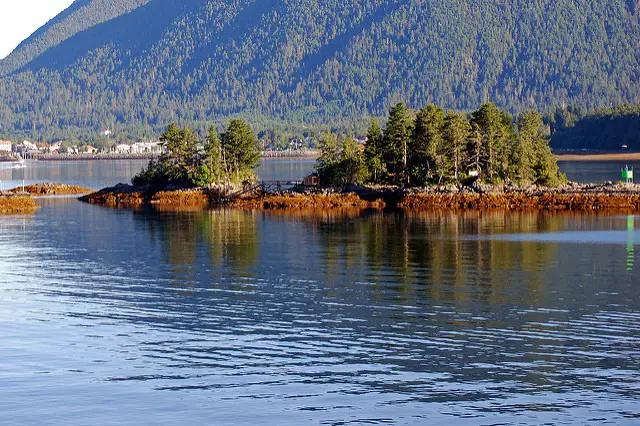 Sitka is a picturesque city located on the western coast of Baranof Island in southeastern Alaska, United States. The island is one hundred miles long and is in the state's panhandle. It is situated on the outer coast of Alaska's Inside Passage and is surrounded by stunning natural beauty, including lush forests, snow-capped mountains, and the Pacific Ocean.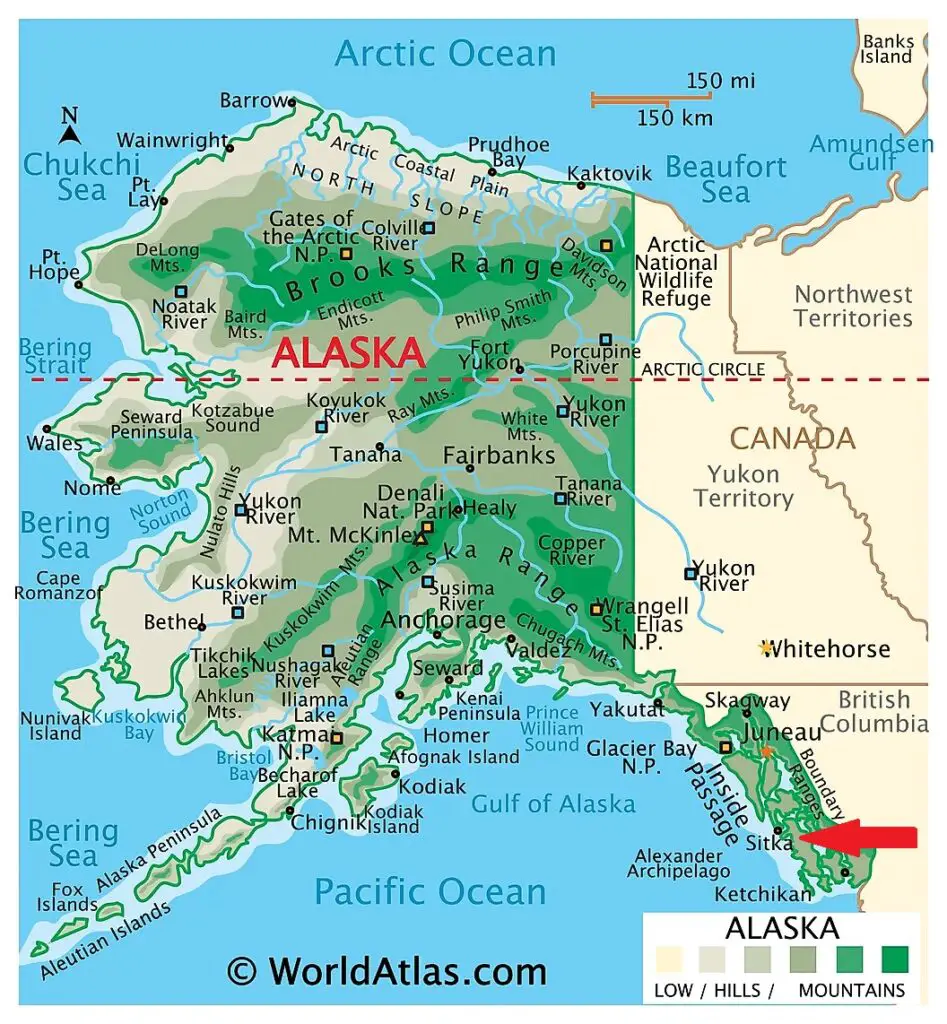 Sitka is accessible only by sea or air. The roadway along the Pacific coast goes about seven miles in either direction. The Tongass National Forest covers the area outside of town and across the sound is Mount Edgecumbe, a dormant volcano. Sitka has a rich history, serving as the capital of Russian America from 1804 to 1867. Russian trappers had come to Sitka for the abundance of sea otters and their valuable fur. It was a major hub for the fur trade and the site of the transfer of Alaska from Russia to the United States. The 1800s saw Sitka earning the nickname "Paris of the Pacific." The city showcases its historical significance through numerous preserved landmarks and cultural heritage sites. Nestled between mountains and the ocean, this area of Alaska offers breathtaking scenery and a diverse ecosystem. The climate is characterized by mild, wet winters and cool, rainy summers. The area receives abundant rainfall, contributing to the region's lush rainforests. Sitka is an outdoor enthusiast's paradise, offering a wide range of recreational activities. Fishing is incredibly popular, with opportunities for salmon, halibut, and trout fishing. Wildlife viewing is also a highlight, as Sitka is home to abundant marine life, including whales, sea otters, and sea lions. Hiking, kayaking, and boating are other popular activities in the area. Today, Sitka has a population of a little less than 9,000. In addition to commercial fishing and tourism, Sitka's livelihood also depends on drinking water exportation along with the Alaska State Trooper Academy. About 200,000 cruise passengers visit each year, but the seafood and exporting drinking water are Sitka's main sources of income.
Good To Know
Alaska, as a whole, has a rainy climate. You will need an umbrella and water-resistant coat and shoes. It helps to dress in layers and take them off accordingly. You might want to check with your cell phone provider to see if you have coverage in Sitka. In Sitka, there are places where cell phones may not work at all (i.e., at the end of the road systems or certain places out on the ocean).
See All Sitka Excursions
Where You Dock in Sitka – Alaska
When visiting Sitka, most ships will dock at the new Sitka Sound Cruise Terminal at Halibut Point  which is located 6  miles north of downtown Sitka. A complementary shuttle is provided, giving cruise passengers a scenic coastal 10-15 minute drive into the downtown. The shuttle drops-off and picks up at Harrigan Centennial Hall every 15 minutes.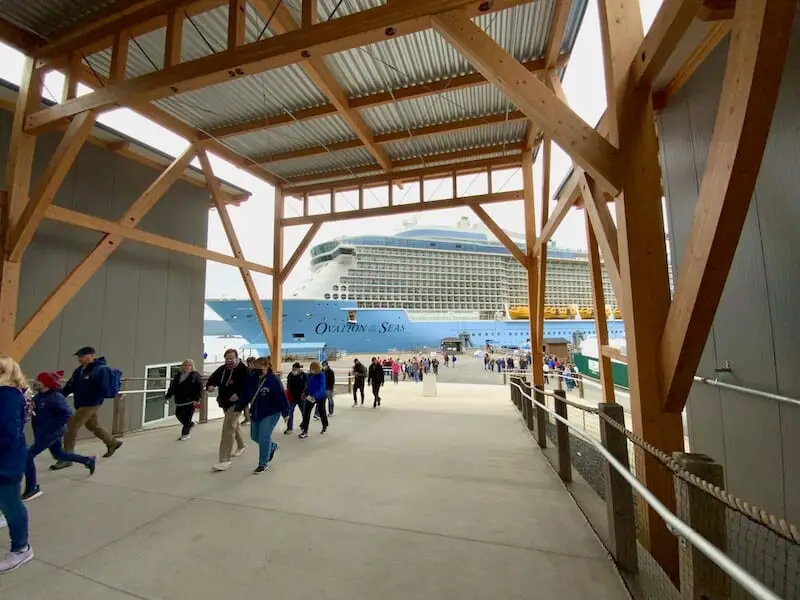 Credit: cruiseindustrynews.com
At the cruise terminal building at Sitka Sound,  there are washrooms, several gift shops featuring local products and high-speed WiFi. Here is also where passengers with shore excursions would meet their tours. There are also a couple of restaurants and a coffee shop. 
For wheelchair users, according to this article by Visit Sitka, the terminal is wheelchair accessible with ramps to each building and shuttle buses have built-in lifts.
If your ship is unable to dock due to multiple ships in port, you will be tendered into downtown Sitka.
Getting Around Sitka – Alaska
Complimentary Shuttle
Since the cruise terminal is located 6 miles north of town, a complimentary shuttle is provided for cruise passengers. It's a 10-15 minute ride from port with a drop off at Harrigan Centennial Hall in downtown Sitka. The shuttle service runs every 15 minutes with the last shuttle leaving downtown 30 minutes before all aboard time.
Here's the shuttle route:
Walking
Once you in downtown Sitka, it is easy to walk around the city. Harrigan Centennial Hall near Crescent Harbor has an information desk that has maps and brochures of the area.
Taxi
Cabs tend to congregate at Centennial Hall. There are not usually any at the dock because of the free shuttle, but if you call ahead, you can arrange for one to pick you up there. 
Here are the taxi services for Sitka:
Baranof Taxi & Tours  (red cabs) 
Martin's Taxi and Tours  (907) 738-0619
Hank's Taxi. He also does tours for small groups. ( 907) 747-8888
Rental Cars
Rental car agencies are located at the airport, and that is not in an area that is convenient to cruise passengers. 
Besides that, with the size of the city and the availability of taxi or local excursions, you really won't need a rental car.
If a rental car is a must for you, make arrangements with:
Bikes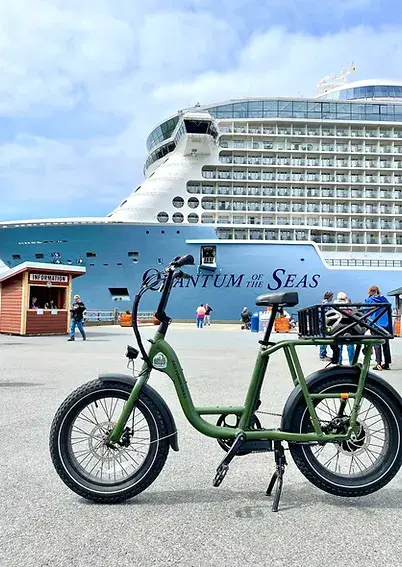 If you want to be more active in your time off ship, a bicycle is a convenient option. 
Kings E-Bikes has the largest e-bike rental fleet in Sitka at a great cost of $120/day. Hourly rentals are available on a first-come, first-served basis. You have to be 16+ to rent a bike, but child seats for up to 48lbs are available.
Yellow Jersey Cycle Shop also has rentals – both standard mountain bikes for as little as $35/day or they also have e-bikes. They will help you with proper sizing to ensure you get the most comfortable and safe ride around town and are located conveniently across from Harrigan Centennial Hall.
Shopping In Sitka – Alaska
Located at 205 Lincoln Street, a 3 minute walk from Harrigan Centennial Hall, here you find authentic and one-of-a-kind Alaska Art at Island Artists Gallery. A member-run cooperative, this is a premier art and gift store. Handmade jewelry, watercolors, pen and ink design, hand turned bowls and wheel-thrown or hand built clay pots are some of the items to choose from.
Located downtown at 203 Harbor Drive, just a 3 minute walk from Centennial Hall, the store, which opened in 1974, has a unique selection of clothing, housewares, gifts, shoes and toys. You can even hire a private shopper to enhance your experience!
A charming independent bookstore offering a wide selection of books, including Alaskan literature, regional guides, and bestsellers. They also host author events and book signings. It is located at 201 Lincoln Street, about a 3 minute walk from Centennial Hall and while there are steps into the store, there is an alternate wheelchair accessible entrance. 
 

View this post on Instagram

 
It can be a subject upon which people have strong opinions, but fur is an item that is native to Alaska's heritage. If you're interested in fur and leather products, this gallery, from a 4th generation family farrier, offers a collection of fur coats, hats, gloves, and accessories made from Alaskan furs. It is located at 108 Lincoln Street, a 5 minute walk from Centennial Hall.
This art gallery has been locally owned and operated for 30 years, and is housed in a building listed on the National Register of Historic Places. Here the work of more than 100 Alaskan artists is showcased in many different art mediums. It is located at 419 Lincoln Street, a 2 minute walk from Harrigan Centennial Hall.
Located at 203 Lincoln Street, a 3 minute walk from the shuttle stop,  you will find a variety of quality gifts, jewelry, apparel, Pendleton and made-in-Alaska items. They also have cookbooks and some food items like Barnacle Alaskan Spruce Tip Jelly.
At this unique store located at 388 Lincoln Street, a 2 minute walk from Centennial Hall, you find handmade flake sea salt from the waters of Sitka Sound and these products have no additives or chemicals.
This thriving store was created by the owners who were surprised to find that salt was forming on the surface of a pan of sea water that had been left on a stove during their honeymoon.
Every year, the couple would create "anniversary salt" until the day they created enough to share and opened their own store.
In addition to their salt, they carry other specialty foods and enjoy featuring local makers.
Dining In Sitka – Alaska
Sitka offers a variety of regional foods that reflect the area's coastal location and cultural influences and is known for its abundance of fresh seafood.
Salmon, halibut, Dungeness crab, shrimp, and various types of shellfish are commonly enjoyed. Local specialties include grilled or smoked salmon, fish tacos, seafood chowder, and crab legs.
 Sitka is home to the Tlingit people, and you can find dishes influenced by their traditional food practices. Examples include smoked salmon, herring eggs, seaweed, and dishes like hooligan (a small fish) oil.
The forests and meadows around Sitka are rich with wild berries such as blueberries, salmonberries, and huckleberries. These berries are often used in desserts, jams, and syrups.
 Sitka has a couple of craft breweries that offer a selection of beers brewed with local ingredients, showcasing the flavors of the region.
 Sitka does not rely solely on tourism, so if you find a restaurant that is popular with locals, you know you have found a good spot to eat. Food trucks have also been springing up in Sitka, as it is good for those visitors who have time constraints.
Featuring local seafood, meats and beers, you can try reindeer sausage, salmon burgers and salmon mac and cheese. Located in The Cable House, there is no tipping at Beak's. Any tips left are donated to local charities.
Visit the Sitka Sound Science Center gift shop and have some chowder and baguette sandwiches with fillings like prosciutto or salmon made by Ludvig's Bistro.
 

View this post on Instagram

 
Located on the waterfront, this pub offers casual dining with a focus on seafood, burgers and local beers.

Sitka has a strong Russian heritage and this restaurant pays homage to that cuisine. Pel 'Meni has served Russian Dumplings in Alaska for over 20 years, and has recently joined the Sitka area. Choose from beef or potato or one with "everything."

A great spot for pizza, the toppings change seasonally, but the Mean Queen with cream cheese sauce, mozzarella, roasted chicken and spicy pepper spread is a year round menu item. You will also have a view out over the Sitka Sound.
There are not a whole lot of coffee shops in Sitka, but WildFlour Cafe is one that makes a variety of bakeries daily. You can also get smoothies, smoothie bowls and breakfast and lunch sandwiches.
 

View this post on Instagram

 
Things To Do in Sitka – Alaska
Explore the park's scenic trails, totem poles, and the visitor center, which provides insights into the area's Native Alaskan history and culture.
Visit this wildlife rescue center to observe bears up close and learn about their natural habitat and conservation efforts.
Located on the campus of Sheldon Jackson College, this museum showcases a collection of Native Alaskan artifacts and artwork.
Visit this beautiful Russian Orthodox cathedral, an iconic landmark in Sitka with stunning architecture and religious significance.
One of the few surviving examples of Russian colonial architecture in North America, this Bishop's House was completed in 1842 and was the center of Russian Orthodox Church authority in a diocese that stretched from California to Siberian Kamchatka.
Top Tours & Excursions In Sitka – Alaska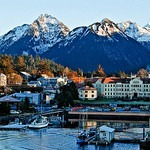 Be part of this small and adventurous tour as you explore the area's history and wildlife. Take in the sweeping view as you cross the O'Connell Bridge as you head to Silver Bay. Move on to Fortress of the Bear where you'll see brown bears in its naturalized setting, before heading to Totem Park....
Duration: 2 hours
Activity Level: Moderate
Book Now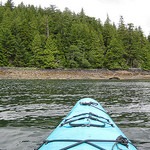 After a quick orientation and safety lesson, board your two-person kayak to explore the shores of Sitka – one of the most beautiful settings in Alaska. As you paddle past sailors and fishermen you'll explore islands and see wildlife while your experienced guide narrates....
Duration: 2.5 hours (2 hours activity time)
Activity Level: Moderate
Book Now