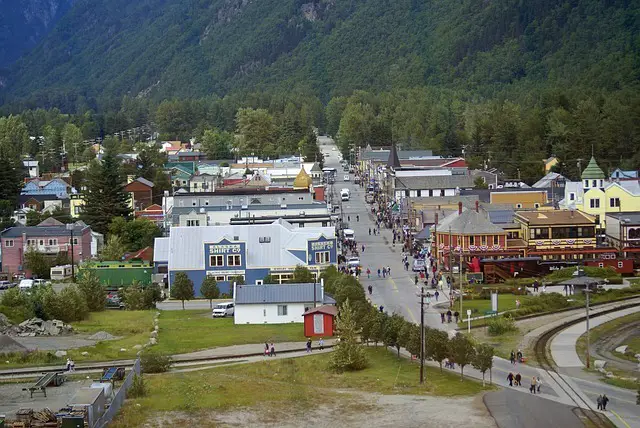 Going for a walk in Skagway feels like walking onto a movie set or back in time. Its main, seven-block shopping strip, features wooden boardwalks and false front buildings that evoke the image of the long-gone wild west and the turbulent gold-rush days. Locals garbed in period costumes help to maintain the illusion and walking tours will take you through the rich past of this small town.
Where You Dock in Skagway – Alaska
There are three piers, all of which are on the Southwest side of town. None of the piers are more than a ten-minute walk from the main streets.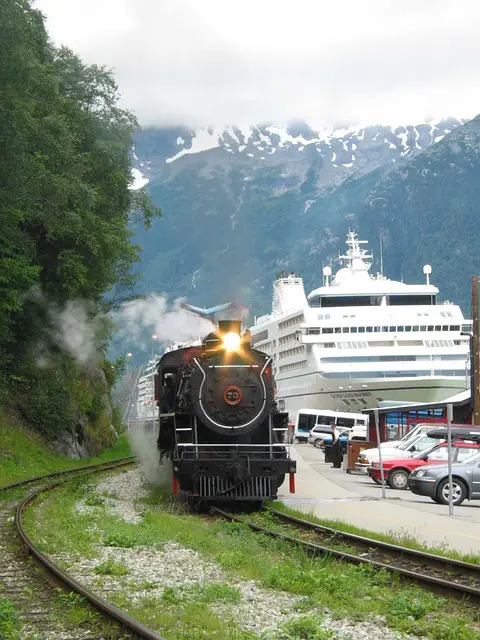 Getting Around Skagway – Alaska
Skagway is a small town and can be easily traversed on foot. Rental cars, coaches and shuttle services are available for longer distances.
There is also a SMART Bus which has two routes, one from the cruise docks into the main area of town. The second route will take passengers all the way through town and up to the Klondike Gold Field. The cost is $2 one-way or $5 for an all-day pass.
Shopping In Skagway – Alaska
The Historic Business District is filled with fun, false-front shops that house the wares of a variety of artisans. Souvenir shops, outdoor adventure supplies and unique gift shops are also to be found. If you want the real deal, products genuinely made in the region will sport a "Made in Skagway' logo.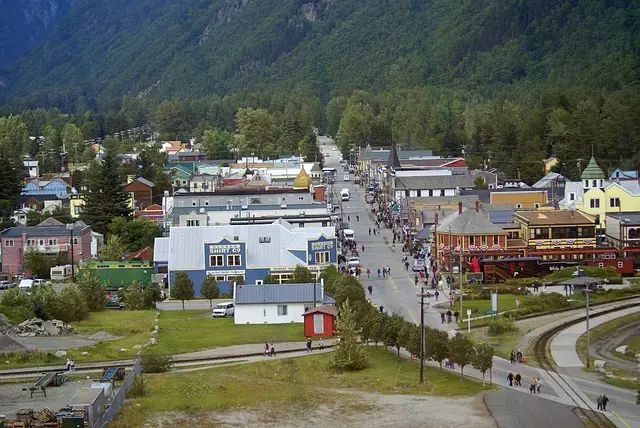 Dining In Skagway – Alaska
For such a small town there are numerous places to eat out and enjoy a nice meal among friends.
Skagway Brewing Company – 700 C Broadway Street – A pub with its own local micro-brewery. Their unique beers are only available on-tap and on the premises. Their food is pub-style and delicious.
Red Onion Saloon – 205 Broadway Street – Famous for being a brothel in gold rush days, tours can still be taken of their upper 'business' floor.
Things To Do in Skagway – Alaska
White Pass & Yukon Route Railroad -This three-hour train ride takes you through some of the most spectacular scenery that Alaska has to offer. Waterfalls, glaciers, mountains and incredible northern forests, this trip has it all.
Jewell Gardens – A combination of botanical and culinary experience with the option for a hands-on glass blowing lesson. If you don't want to try it yourself, the professional can show you how it's done during one of their glass-blowing demonstrations.
Hikes, Fishing and Tours – Depending on the level of physical activity you are looking for, there is a hike or tour for everyone. Whether it's through basic walking tours or steep hikes up to the Dewey Lakes and the brilliant views that they offer, you'll be able to commune with nature at whatever speed is right for you.
Top Tours & Excursions In Skagway – Alaska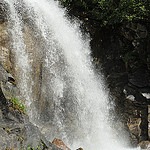 Retrace the steps of the Gold Rush along the famous Chilkoot Trail. Hike for 2 miles through northern rainforest then board a raft for a relaxing ride on the Taiya River....
Photo credit: Jill_Ion / Foter / CC BY-ND
Duration: 4 hours
Activity Level: High
Food: Juice, smoked salmon, cheese, crackers, cookies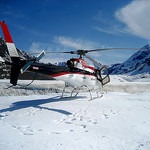 Get a bird's eye view of Alaska's beauty with your friendly and experienced helicopter pilot. Fly over majestic mountains then land on a glacier where you'll spend time exploring....
Photo credit: adactio / Foter / CC BY
Duration: 1.5 hours (may vary due to weather)
Activity Level: Low
Wheelchair Accessibility: No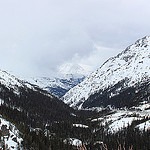 This narrated experience includes a tour of Historic Skagway, the Klondike Gold Rush Cemetery, a drive up the scenic Klondike Highway along the White Pass trail to the 3292 ft summit. Various photos stops are included....
Photo credit: greyloch / Foter / CC BY-SA
Duration: 2.5 hours
Activity Level: Moderate
Note: Tour crosses Canadian border. Passports are required