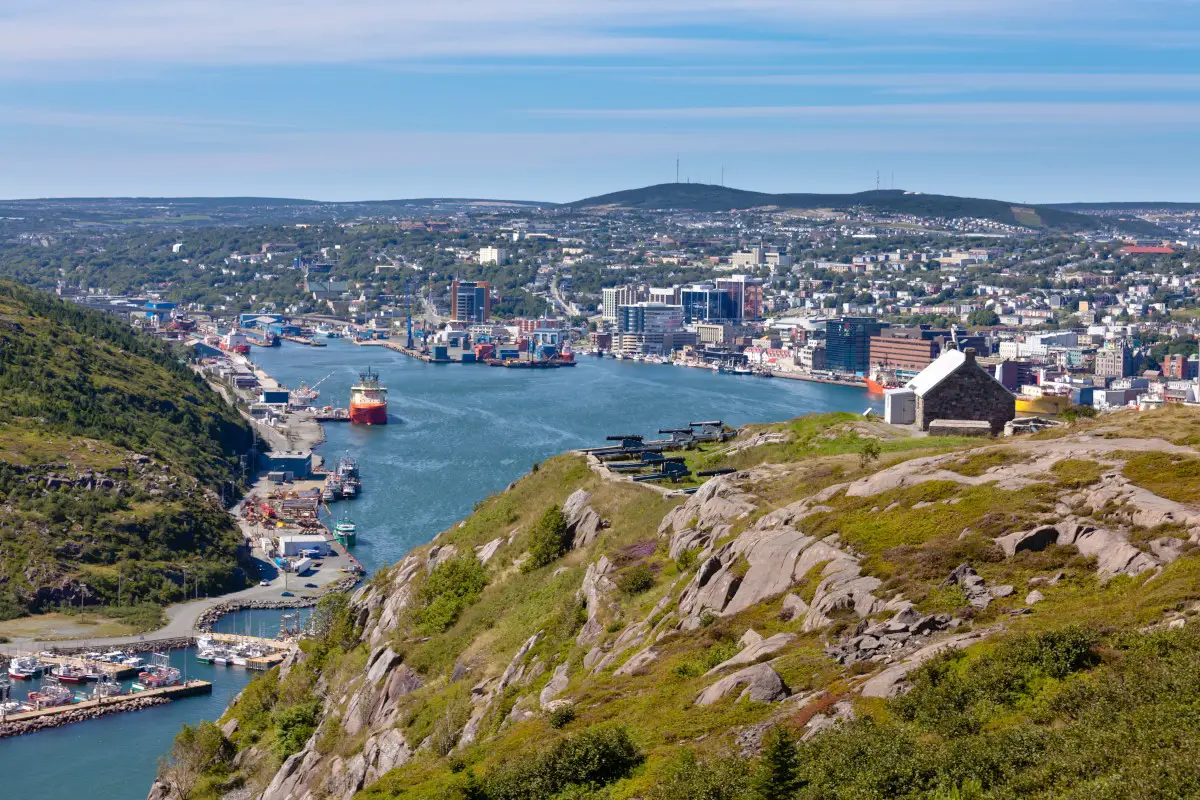 Welcome to St. John's Newfoundland & Labrador! St. John's is one of the oldest European settlements in North America, with a rich history dating back to the 16th century. It was officially incorporated as a city in 1888. Located on an island, St. John's is surrounded by the Atlantic Ocean, the Labrador Sea and Gulf of St. Lawrence, St. and the city is a charming mix of old and new. The island is just a bit smaller than the U.S. state of California.  Major streets parallel the waterfront, while historic footpaths wander up the hillsides. Ancient stone stairways still climb hills too steep for paved roads.  One of the largest fish-handling ports in Newfoundland and Labrador, Canada, St. John's is the center of a growing cruise ship industry. St. John's port has an enticing mixture of urban and cultural experiences.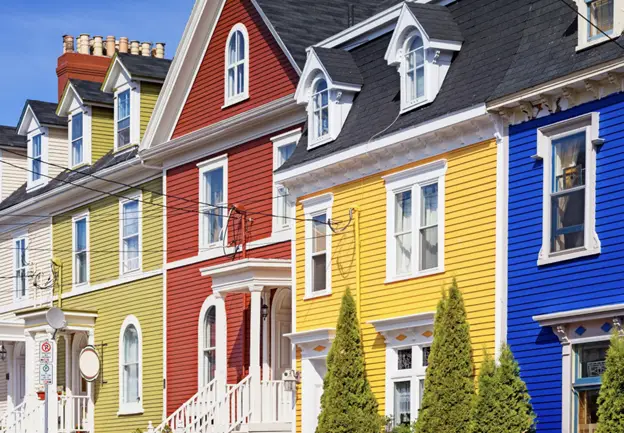 City of St. John's Facebook page
St. John's features colorful row houses and historic buildings, particularly in the downtown area. The Jellybean Row Houses, a series of brightly painted homes, are a famous and picturesque part of the city's architectural landscape. This 500-year old city has a mix of big-city luxury and small-town charm.  Newfoundlanders are known for their warm and friendly hospitality, often referred to as "Newfoundland charm." Visitors to St. John's can expect a warm welcome from the locals.
Where You Dock in St. John's, Newfoundland and Labrador, Canada
The cruise port is conveniently located within walking distance of the downtown. 
You will dock at piers 10 and 11 alongside Harbour Drive.The ship docks on the downtown waterfront and it is an easy walk into the city.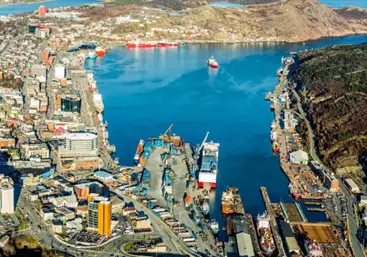 This proximity allows cruise passengers to easily access shops, restaurants, and various tourist attractions without the need for additional transportation.
The port offers basic facilities to cater to the needs of cruise ship passengers. These may include restrooms, information kiosks, souvenir shops, and services for arranging shore excursions.
As cruise ships approach St. John's, passengers are treated to breathtaking views of the colorful row houses and scenic landscapes that surround the city.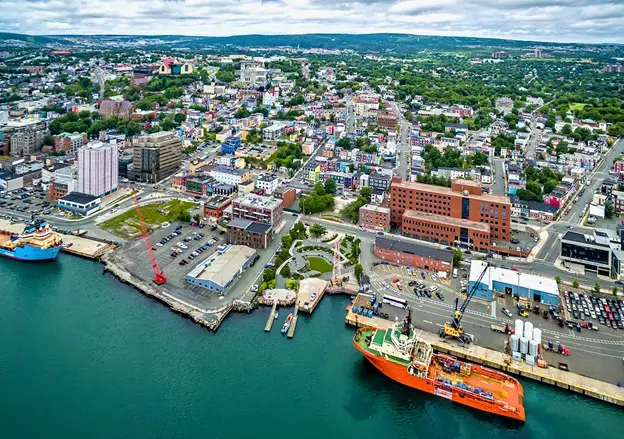 Getting Around St. John's, Newfoundland and Labrador, Canada
Here is a visitors map of St. John's: St. John's Visitor's Map
Check here: St. John's Map Viewer for a map viewer of the city.
Walking
It is an easy walk into the city from the pier. There are sidewalks and plenty of shops and restaurants near the pier.
Buses
In St. John's the buses are operated by Metrobus. Metrobus offers a fixed-route transit service within St. John's, Mount Pearl and Paradise.
Located at 25 Messenger Drive in St. John's, you can get information on routes and schedules by visiting the Metrobus site or calling 709-722-9400. You will need to have exact change when you ride the Metrobus.
Taxis
You won't have trouble finding a taxi anywhere in St. John's. The rates for taxis aer set by the island's Taxi Association. You will see fares posted throughout the island, and in taxis, too.
Here are a few of the taxi services in St. John's:
City Wide Taxi  (the largest taxi company on the island) 709-722-7777
Red & Yellow Cabs 709-726-6666
Jiffy Cabs  709-722-2222
Rental Cars
The rental car companies are located at St. John's International Airport, which is about 6 miles from downtown. They are in the Baggage Claim area of the airport's main terminal.
Car rentals are in high demand in St. John's. The peak tourist season is from May to September, so you should book ahead during this time.
Although the roads are in good condition, there are sharp curves on the hills. You will need to stay alert, as moose roam freely on the island.
The speed limit within the city is typically 30 miles per hour (50 kilometers), but it can be lower in certain residential areas, in which case signs will be posted. Speed limits on rural roads can range from 37 to 50 mph (60 to 80 kilometers), and on highways they range from 62 to 68 mph (100 to 110 kilometers). Remember that signs will be in kilometers.
Driving is on the right hand side of the road. One-way streets are common in the downtown area. Use caution when driving and observe signage.
The minimum age for renting a car is 21. Those between 21 and 24 will have an underage surcharge applied to their charges. You must present a valid driver's license and a second form of ID.
Customers presenting a drivers license in a non-Roman alphabet must also present an International Driving Permit (IDP) in addition to their valid drivers license.
You will also need a major credit card at time of rental.
Seat belt use is mandatory and using a cell phone while driving is prohibited.
Here are some of the rental car services at the airport:
Budget Car Rental 709-747-1234
Avis Car Rental  709-722-6620
Enterprise  709-738-3900
Shopping In St. John's, Newfoundland and Labrador, Canada
Look for locally made crafts and artisanal products that showcase the creativity and talent of Newfoundlanders. Handcrafted items like knitwear (sweaters, mittens, and socks), wooden carvings, pottery, and artwork make for wonderful keepsakes.
You can bring home a taste of Newfoundland by purchasing local food products. Look for items like jams, jellies, wild berry preserves, partridgeberry sauce, and traditional Newfoundland screech rum. These edible souvenirs are not only delicious but also a great way to share Newfoundland's culinary heritage with friends and family.
Newfoundland has a rich cultural heritage, including its folk music and storytelling traditions. Look for CDs or digital downloads of local musicians or books that highlight the region's folklore, history, or literary contributions.
Look for souvenirs with traditional Newfoundland symbols, such as puffins, moose, whales, or the iconic Jellybean Row Houses of St. John's. These items can include keychains, magnets, mugs, and more.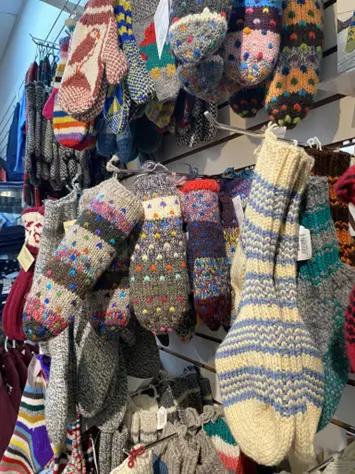 The Heritage shop feels that it offers the best in local art, craft and literature that represents the history and heritage of Newfoundland and Labrador.
Quidi Vidi Village Artisan Studios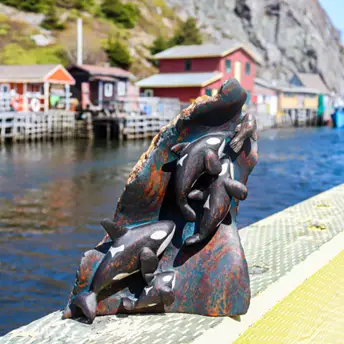 Local artists sell their unique wares in this waterfront wharf. All of the products are handmade and oftentimes the artists are in the building.
Newfoundland Chocolate Company
Started by a husband and wife team, The Newfoundland Chocolate Company is the province's most celebrated chocolatier. The shop features hand-made, local products and they also have all types of chocolate from around the world.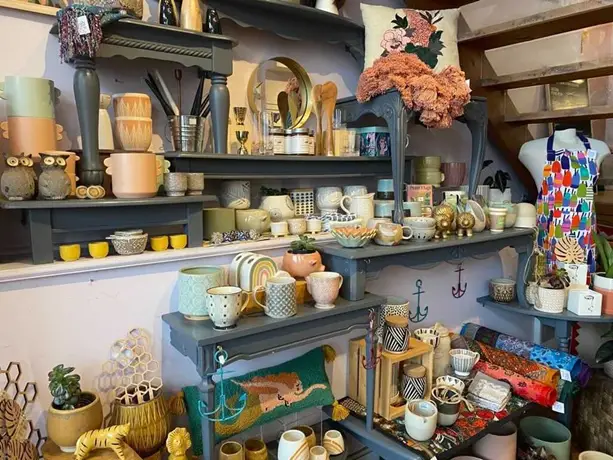 This shop has a unique selection of gifts for all occasions, and are sure to have items to take home as a memory of your visit to St. John's. They have Fair Trade brands and local limited edition jewelry. You will find hand-dyed clothing and botanical bath products.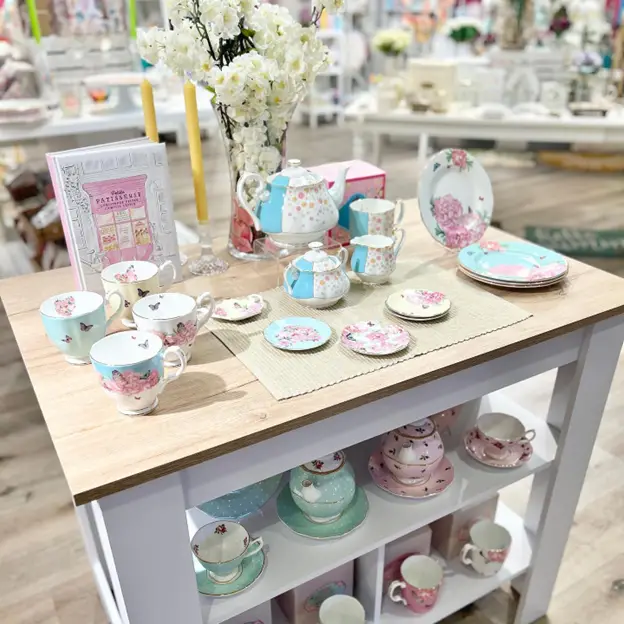 This gift shop has a large selection of locally made items including books, sweets, candles, prints, cosmetics, pottery, jewelry and more.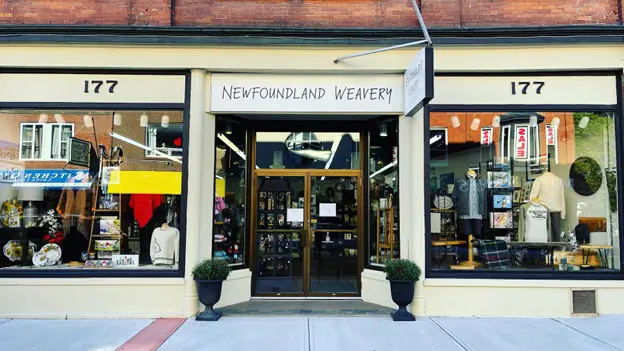 Not just knitwear, this shop has local crafts, menswear, women's clothing, plush animals, jewelry and art. The Weavery has been located in the heart of St. John's since 1972.
Dining In St. John's, Newfoundland and Labrador, Canada
St. John's, Newfoundland, is known for its unique and delicious food offerings, often influenced by its coastal location and Newfoundland's culinary traditions.
Newfoundland cuisine is influenced by its maritime location and history. Make sure to try traditional dishes like Jiggs' dinner (boiled salt beef with vegetables), fish and chips, seafood chowder, toutons (fried bread dough), and screech (a type of rum).
A "Screech-In" is a fun and quirky Newfoundland tradition where visitors become honorary Newfoundlanders through a ceremony involving a shot of Newfoundland Screech rum and other humorous rituals like kissing a fish.
You can find Screech-In kits that include a certificate, shot glass, and other accessories to commemorate your induction into the honorary Newfoundlander club.
Being a coastal city, St. John's offers a fantastic variety of fresh seafood. Look for dishes like cod, salmon, mussels, scallops, lobster, and snow crab. One of the famous local dishes is Jiggs' dinner, a boiled meal featuring salt beef, vegetables, cabbage, and pease pudding.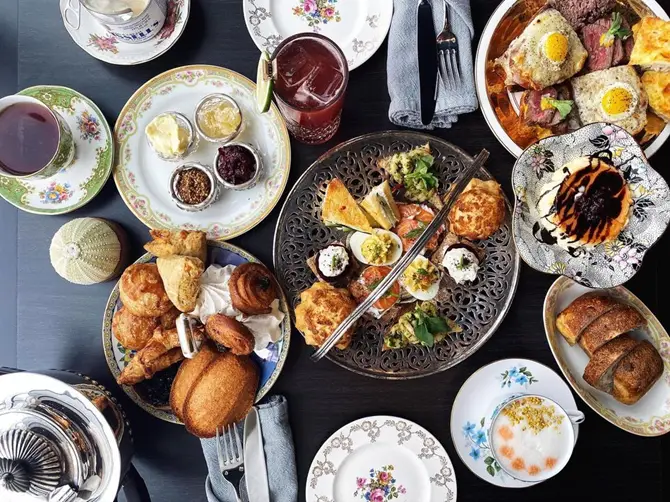 Located inside the ALT hotel, Terre is one of the best restaurants in the city. The restaurant has close relationships with sustainable aquaculturists and one of the provinces only subsea foragers. Try the scallop crudo in marigold cream sauce or the halibut filet with maitake and sandwort.
The Grounds Cafe at Murray's Gardens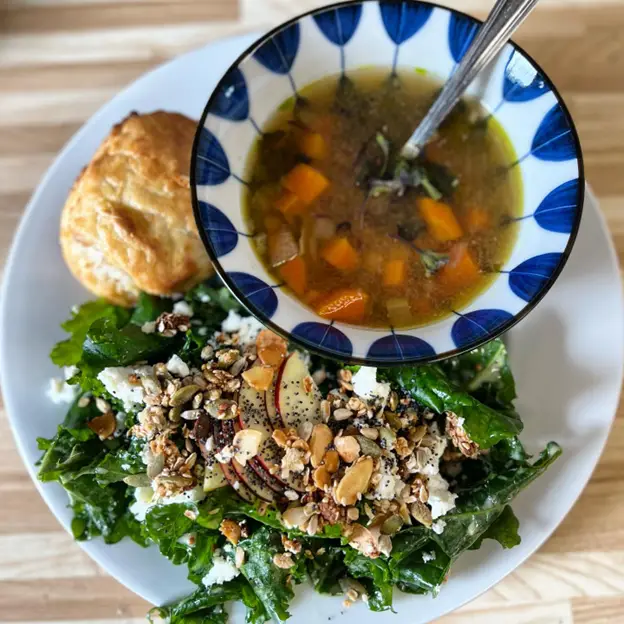 This cafe is located in a garden center. The Grounds Cafe at Murray's Garden Centre in Portugal Cove serves brunch and lunch. Menu items are made fresh daily and include locally sourced greens.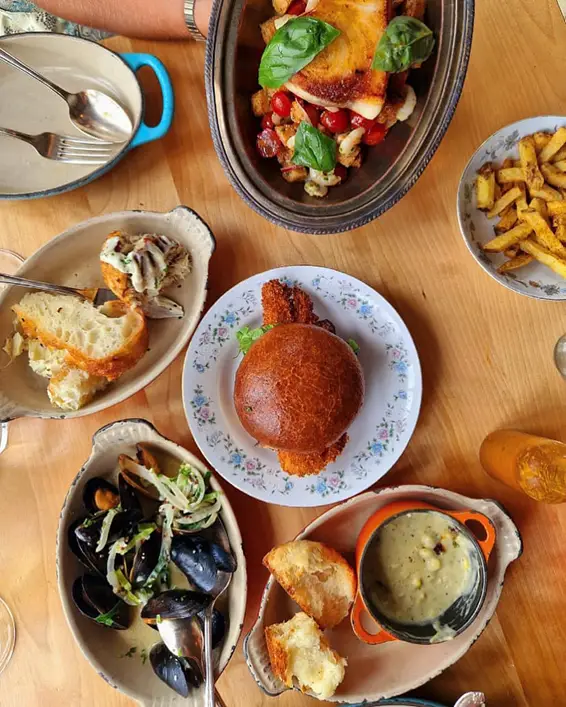 Mallard Cottage is one of the oldest wooden structures in Newfoundland. You will find roasted carrots with cukkah and Newfoundland honey, house-made linguine with stinging nettle pesto or turbot chop with chaved parsnips and oyster aioli.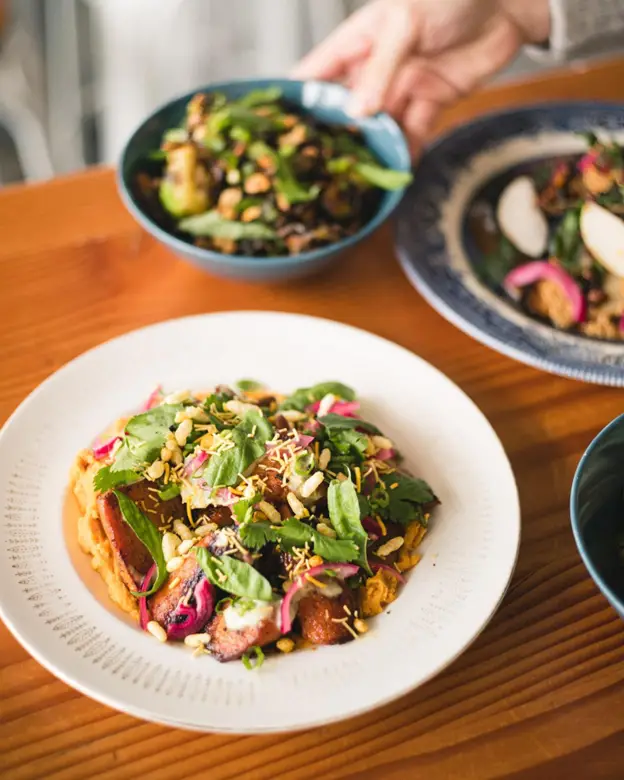 Not only will you be able to get a beer on tap, you can also get espresso drinks. They have Thai-inspired dishes that use local ingredients. Green curries with mussels, lobster fried rice and larb with wild Newfoundland beach greens are just some of the items on the menu.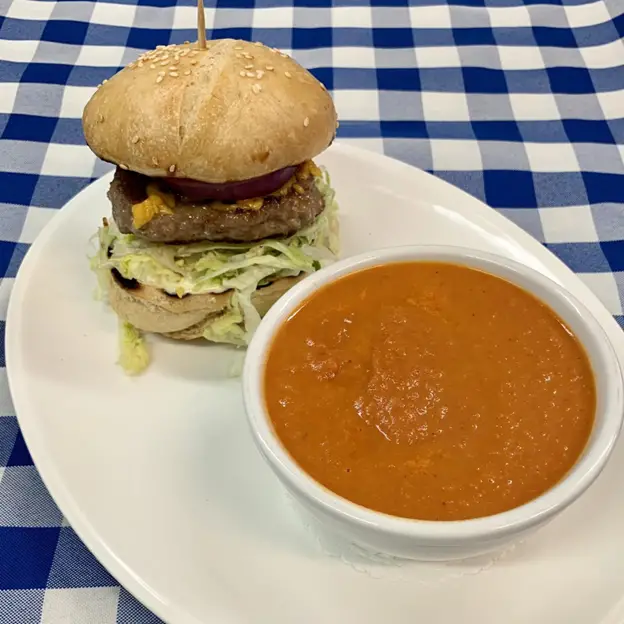 Serving breakfast and lunch, this is the place to go if you would like a moose and manchego burger with caramelized onions. Pair it with roasted beet and apple salad and local lamb pappardelle. Although the cafe is small, its menu items are big on taste.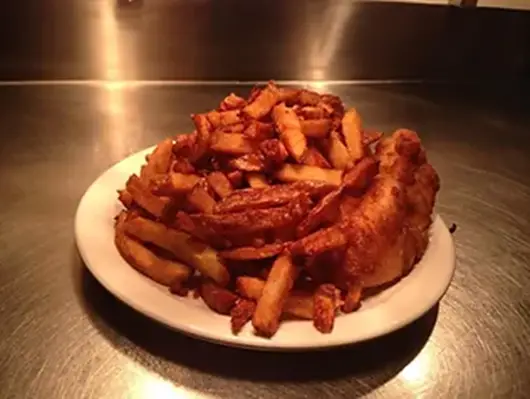 This iconic restaurant has some of the best fish and chips in the city along with pints of Guinness. Try one of their famous bowls of chowder, too.
Things To Do in St. John's, Newfoundland and Labrador, Canada
The City of St. John's Visitor Information Center at 348 Water Street is open daily 9 a.m. to 4:30 p.m., May through early October and weekdays the rest of the year.
During the spring and early summer, St. John's becomes a prime spot for iceberg viewing and whale watching. Take advantage of boat tours to witness these awe-inspiring natural wonders.
Signal Hill National Historic Site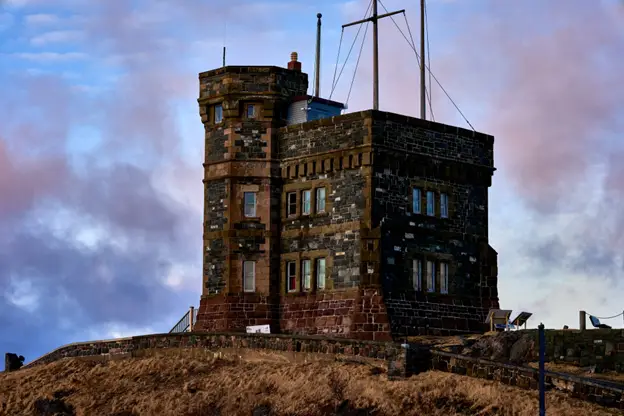 From this cliff top, signal flags would alert merchants, customs officials and harbor pilots to approaching ships. Today, it is St. John's most popular landmark. The hiking trails and stunning views are worth the trip. Go here: Signal Hill to learn more about activities, hours and tours.
Cape Spear Lighthouse National Historic Site

Another historic site, Cape Spear is the easternmost point in North America. The Cape Spear Lighthouse is Newfoundland's oldest surviving lighthouse. Built in 1836, it was used until 1955. This is a good spot to see whales and seabirds. Depending on the time of year, icebergs from Greenland can also be seen.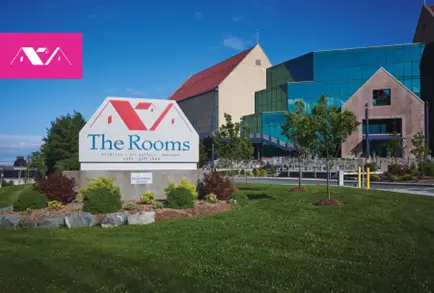 This modern center is a museum that features exhibitions on art, natural and cultural history. Designed to resemble gable-roofed sheds, often called fishing rooms, it holds a fascinating history of Newfoundland beginning with the glacier age.
Newfoundland & Labrador's Science Centre | Geo Centre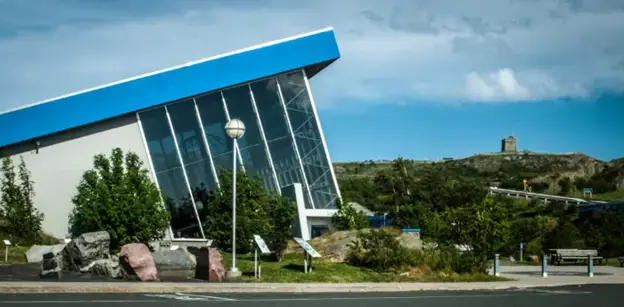 This museum is true to its name, as it is built largely underground in 550 million-year-old rocks. You will learn about the geology of the world, and Newfoundland and Labrador in particular. There is also an intriguing Titanic exhibit.
Newman Wine Vaults – Provincial Historic Sites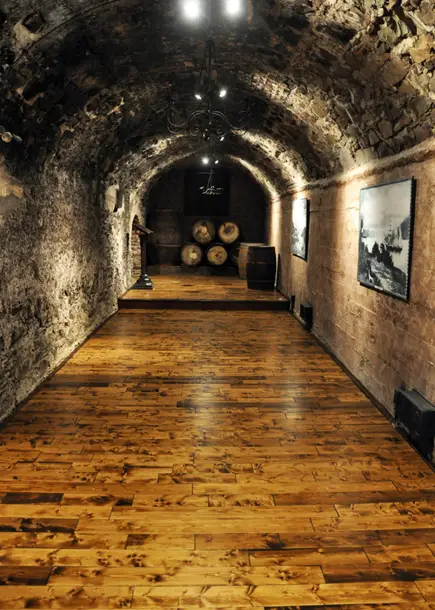 Dating between circa late 1700's to the early 1800 the Newman Wine Vaults is one of the oldest standing structures in St. John's. Constructed of brick and stone, the vaults were used to age the Celebrated Newman's Port. You will bea ble to taste some of the port, too.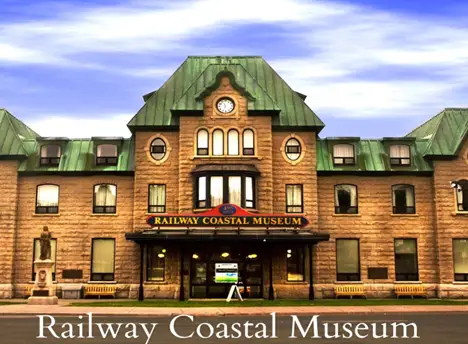 The museum is located on the ground floor and passenger platform of the century-old Newfoundland Railway station. You will learn about the trains that link the island to coastal steamships. You will also be able to see the interior of vintage dining and sleeping cars.
Top Excursions & Tours St. John's, Newfoundland and Labrador, Canada
Check with your cruise lines for offered excursions. There are walking tours of downtown, and boat tours. The boat tours cruise Witless Bay Ecological Reserve which is home to two million seabirds and countless whales.
If you choose to arrange a boat tour on your own, go here: Gatherall's Puffin & Whale Watch or contact O'Brien's Boat Tours.