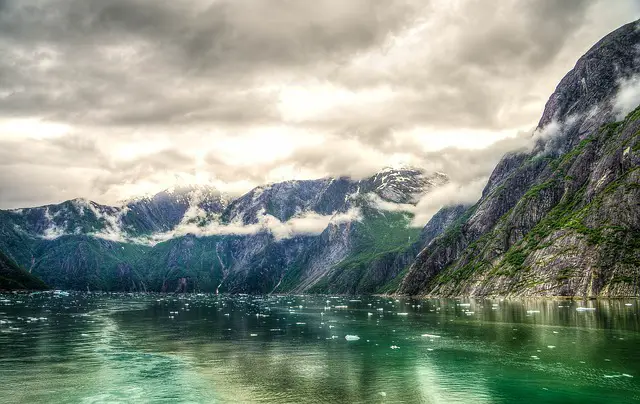 Tracy Arm Fjord is one of the most beautiful and popular wilderness cruise destinations in the world. The narrow Fjord is about 50 miles southeast of Juneau, Alaska and is over 30 miles long. The Fjord occupies some of Alaska's largest glaciers including the Twin Sawyer Glacier known for spectacular calving views (breaking of glacial ice into the water).
Cruises will give you amazing views of forest and hundreds of cascading waterfalls, followed by the tranquil turquoise of glaciers and the glacial water seemingly overshadowing the splendor of snow-topped peaks in the distance.
Located within the Tongass National Forest, Tracy Arm Fjord has an abundance of viewable wildlife such as eagles, bears, wolves, mountain goats, harbor seals, and deer.
Whether you travel in the luxury of larger cruise ships with amazing deck and room-side views, or traverse closer to the glacier for a once-in-a-lifetime adventure aboard the various catamaran, and small ship excursions, you will not regret the experience.