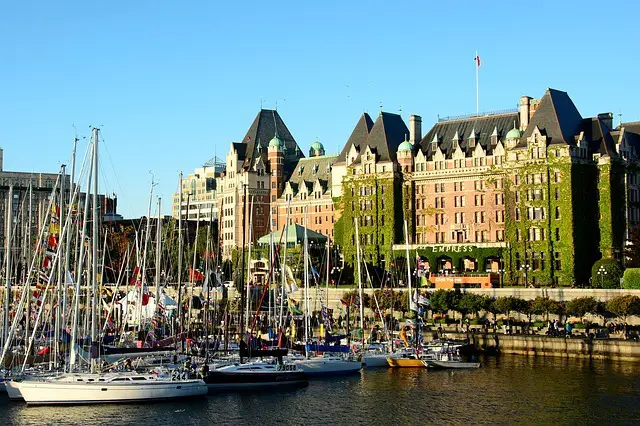 The capital of British Columbia, known as 'the garden city', is home to around 80,000 people and is situated on Vancouver Island. Much of the architecture dates back to the original British settlement that was founded in 1843.
The mild climate and high level of rainfall account for the area's lush growth and amplitude of carefully landscaped gardens. It's beautifully rugged shoreline and beaches are ideal for excursions into nature.
Where You Dock in Victoria – British Columbia
Cruise ships in Victoria dock at Ogden Point, a deep-sea berth that can handle up to three cruise ships at a time.  It is located approximately 3 kilometers (1.8 miles) from downtown Victoria, but taxis and shuttle buses are readily available. Also at the port, you will find a currency exchange and gift shops.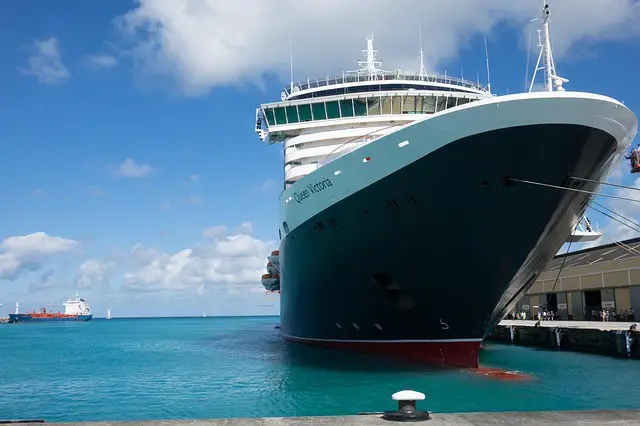 Getting Around Victoria – British Columbia
Shuttle Bus – there is a shuttle bus that will take cruise ship passengers from Odgen Point to downtown Victoria.
Alternatively, passengers may utilise taxis, which are readily available where you dock, or a public bus system. Walking is an option, though it is around three kilometres to the centre of downtown, from the docks.
Shopping In Victoria – British Columbia
The Bay Centre – 2 – 1150 Douglas Street – This gorgeous mall with over 90 shops isn't just close to the sea, with its white and blue colour scheme it looks like it is truly meant to be there. Visitors to the area can stop by guest services to receive exclusive offers and special discounts.
Government Street – The heart of downtown Victoria, filled with boutiques and specialty shops. The perfect place to find souvenirs and gifts.
Dining In Victoria – British Columbia
Chinatown – The largest in Canada, Victoria's Chinatown is home to many authentic Chinese restaurants as well as great shopping opportunities and cultural experiences.
Fine Dining – AURA, 680 Montreal St, food that is almost too artistic to eat with great waterfront views. Saveur, 658 Herald St, French cuisine with a contemporary twist in a small restaurant that seats only 30 people.
Things To Do in Victoria – British Columbia
Famous Gardens – The Butchart Gardens – Once nothing more than an abandoned quarry, these gardens have transformed the previously barren location into something out of a fairytale. The 'Sunken Garden' where the quarry once was, is only one of the stunning gardens begun by Jennie Butchart in the early 1900's.
Other gardens in the Victoria area include the Victoria Butterfly Gardens, Abkhazi Garden, Finnerty Gardens and many more.
Craigdarroch Castle – A Victorian-era mansion built by the Coal Baron, Robert Dunsmuir, in the late 1880's. It stands in splendour, preserved as closely as possible to how it looked during its early years. Among the incredible architecture, woodwork and artifacts are also 32 original stained glass windows – some of the finest residential stained glass in all of North America.
Golf, Hiking & Water Sports – Due to its mild weather, Victoria is the perfect location for outdoor pursuits year round. Many of the golf courses are open in all seasons and there are endless numbers of hikes, walks and outdoor activities for those that are interested in a day of physical activity.
Top Tours & Excursions In Victoria – British Columbia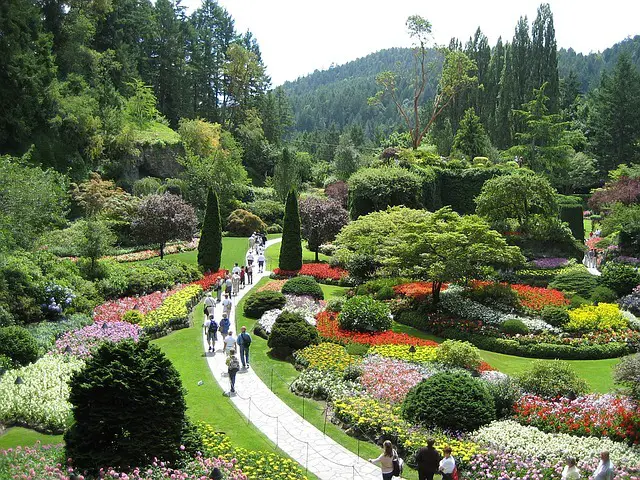 Enjoy the world-renowned Butchart Gardens at your own pace. You will be picked up from the cruise pier, dropped off for a self-guided tour and picked up when you're ready to head back to the ship. ...
Duration: 3.5 hours (approx., depending on your return time)
Activity Level: Moderate
Wheelchair Accessibility: Yes – non-motorized folding wheelchairs only
Book Now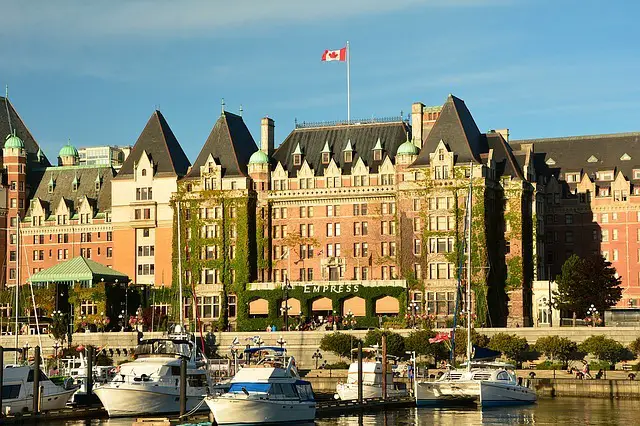 Board a trolley or bus for this tour with commentary of historic Victoria, BC. Hop on and off at 22 different stops to see the sights at your own pace. It takes 90 minutes to complete a full circuit....
Duration: 1.5 hours minimum
Activity Level: Moderate
Book Now