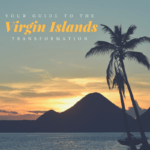 Your Guide to the Biggest Virgin Islands Transformations Since Hurricane Irma
Last updated on February 22nd, 2020 at 09:42 am
Planning a cruise after Hurricane Irma? Here's your update to the Virgin Islands today.
The Virgin Islands have been a hot topic of discussion in the travel world the last few months. When Hurricanes Irma and Maria unleashed strong winds on the islands of the Caribbean, everyone was watching. Now cruisers want to know what to expect when porting in the Virgin Islands after the storms.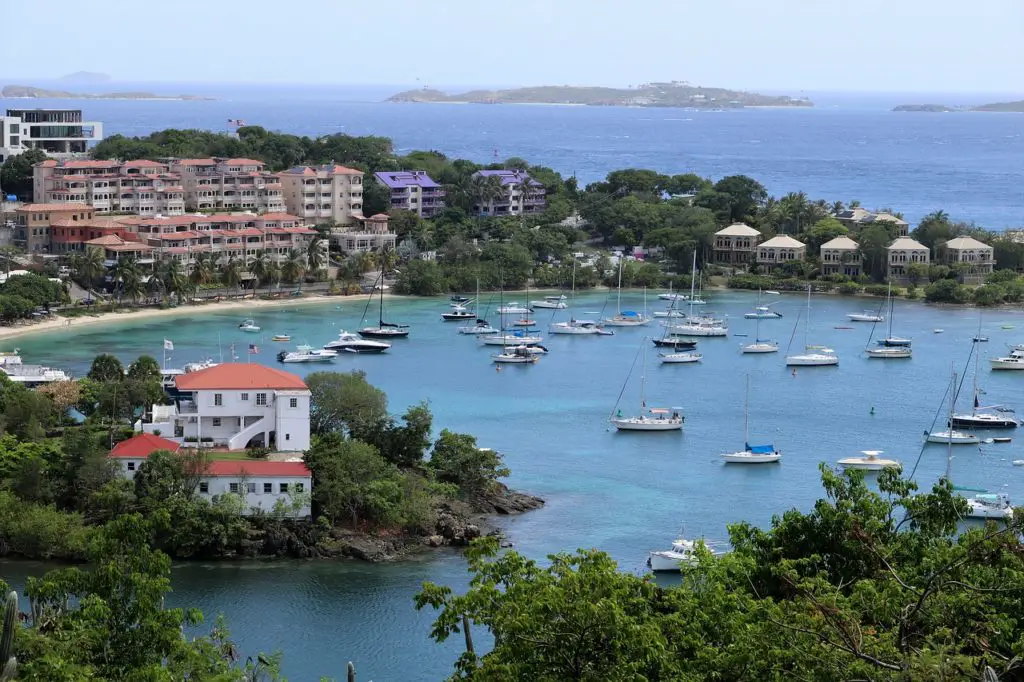 If the Virgin Islands were in the news before, they're certainly making headlines now. The positivity and adroitness in recovery has been astounding. Each and every day, jaw-dropping progress has been made, paving the way for a whole new travel experience for cruisers.
Cleanup efforts have focused on appealing to cruise travelers first, as cruise ships have been making stops in the Virgin Islands since early November. Cruise travelers' favorite hotspots have received prioritized attention and are now strikingly renewed.
Here's your resource guide to the biggest transformations since the storms to help you maximize your time in port:
Restored Beaches After the Storms
The National Park Service has been laser-focused on getting the parks cleared and enjoyable after the hurricanes. Here are the open beaches of St. Thomas and St. John:
Maho Bay, St. John – Chosen by National Geographic as one of the world's best beaches.
Hawksnest Bay, St. John – Known for light crowds, lovely sands, and great snorkeling.
Honeymoon Beach, St. John – If you love water sports, this is your place. Snorkel gear, stand up paddleboards, kayaks, and chairs are now available for rental here.
Trunk Bay, St. John – Widely renowned for its 650-ft marked underwater trail.
Magens Bay, St. Thomas – A beautiful, heart-shaped north coast beach with nearby bars and restaurants.
Cinnamon Bay – A snorkeling paradise, with a wealth of exciting marine life to discover.
Where to Take a Hike Now
St. John is the island travelers go to for nature. Two thirds of the entire island is protected by the Virgin Islands National Park. And according to the National Park Service, all trails are open and ready to explore, including these all-time favorites:
Bordeaux Mountain Trail: St. John's highest peak offers gorgeous scenic lookout points.
Caneel Hill Trail: Another beauty with stunning views at the top.
Reef Bay Trail: This trail wins for most interesting. It's a steep and invigorating hike, with a petroglyphs stop-off along the way, plus a serene beach and a refreshing Caribbean swim waiting at the end.
Lind Point Trail: Use this trail to get to the pristine Honeymoon Beach.
Ram Head Trail: The hike is intense (wear sneakers), but go all the way to the end for phenomenal cliff views with crashing waves.
Top Open Restaurants Near Port
Porting in St. Thomas is a delight of flavorful cuisine. From burgers to authentic Caribbean fare to seafood with Charlotte Amalie harbor views, port-convenient restaurants have been open and serving diners for over a month. Open restaurants of St. Thomas, around Charlotte Amalie, include:
Big Kahuna Rum Shack
Bumpa's
Burger Maxx
E's Garden Teahouse
Gladys' Café
Ideal Roti
Jen's Island Café & Deli
Rum Island Pub
Sabroso Restaurant
Sharky's
Side Street Pub
Tavern on the Waterfront
The Green House
The Left Banc
Virgilio's
Want to check on a specific favorite? Get the complete list here, updated regularly by local restaurant owners:
Plus, over 20 restaurants are open in St. John's Cruz Bay and Coral Bay. Take a boat over and enjoy the delicious fare. Check out the comprehensive list here.
This year, treat yourself to the ultimate Caribbean getaway. Take a cruise to the always beautiful Virgin Islands.
This post brought to you by Sonic Charters St. Thomas Boat Rental.
At Sonic Charters, our goal is simple: to ensure that your visit to the U.S. and British Virgin Islands is greater than you ever dreamed. Whether you want to swim with the vibrant fish of the reef, kick back on a white sandy beach accessible only by boat, or party it up out on a tranquil bay, we have exactly the rental or charter for you. For $100 off a Luxury Sea Ray Sundancer rental, use Coupon Code: HOLIDAY17
This page contains affiliate links for which we may receive financial compensation when a purchase has been made through one of our affiliate partners.