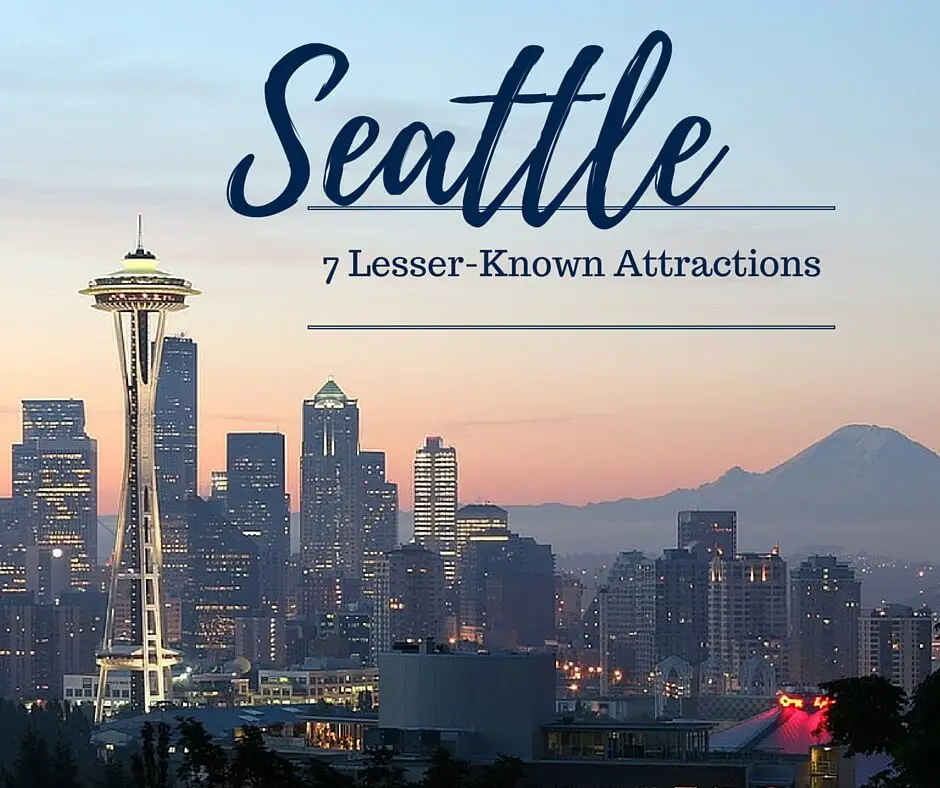 7 Lesser-Known Seattle Attractions
Last updated on January 23rd, 2021 at 04:44 pm
Trying to find something to do for a few hours while you wait for your cruise to board can be an annoying task. Even more annoying is getting caught up in touristy parts of a city and not being able to actually enjoy the layover.
Luckily, we've compiled a list of a few things to do around Seattle that will keep you out of the high priced and high traffic tourist trap. If you're worried about transportation Seattle has you covered with free buses during certain hours of the day.
Mystery Soda Machine
The mystery soda machine is an old vintage soda machine on Capitol Hill. Aside from its age, it looks pretty inconspicuous. The mystery comes in when you find out that no one knows who keeps it stocked. It appears to have a never ending supply of soda and juice for all your beverage needs. There's plenty of stories surrounding the soda machine including those of discontinued sodas popping out every so often. The reality is though, it has no permit, the nearby locksmith lends it power and no one can track down an owner. If you're up for spontaneity and a little bit of sugar this is a must try stop.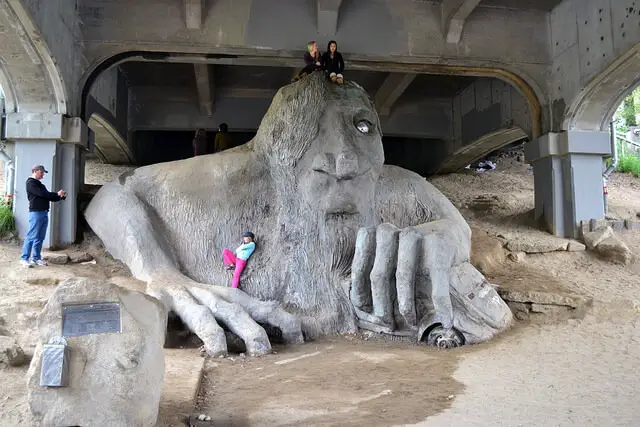 Fremont Trail Troll
Troll lore has been around Fremont for a while but it went to a whole new level in 1989 when a giant Troll sculpture was built under the Aurora Bridge. The sculpture was commissioned by the Fremont Arts Council and was built by the Jersey Devils and Steve Badanes. The sculpture has become a monument for the area and a fun photo opportunity for both kids and adults. The sculpture has helped to grow the culture of Fremont and their fun loving, mischievous Trolls.
Gum Wall
The gum wall is one of Seattle's worst kept secrets, but if you happen to be out of the loop, it is a large brick wall that has become people's favorite place to dispose of their used gum. This disgusting attraction is located in the alley behind one of Seattle's biggest landmarks, Pike Place Market. If you need to get rid of your gum before frying up your fish you now know the place to stop. The wall was recently cleaned, removing 20 years of people's ABC gum in an attempt to preserve the historic walls of Pike Place on either side of the infamous wall. Go stick your colorful gum on the bare bricks and be one of the first to restart this unsanitary tradition.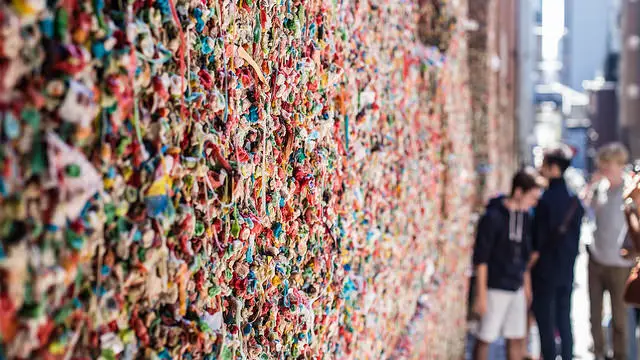 Northwest Seaport- Maritime Heritage Center
If you haven't gotten your fill of boats, check out the Northwest Seaport. They are a "non-profit organization dedicated to the preservation and interpretation of the maritime heritage of Puget Sound and the Pacific Northwest." The museum is home to an array of ships including two that are considered National Historic Landmarks. They offer tours, sleepovers and on board story time for kids. It's a great opportunity to explore different kinds of boats and learn about the impact the marine industry has had on the community. Before or after your cruise, this could be a really cool place to stop and learn more about the vessels that helped make cruising possible.
Walker Rock Garden
The Walker Rock Garden is a labor of love created by Milton Walker and his wife in their backyard. It is now managed by their daughter who has kept the garden open to the public. Milton created large sculptures and other art out of rocks and pebbles all over the garden that was maintained by his wife. The large formations are whimsical and enchanting for both kids and adults. It is a great little oasis in the middle of Seattle for anyone who wants to stroll around a park and enjoy the art.
Gasworks Park
At the site of an old gasification plant the city of Seattle has erected a 20 acre park. The park offers beautiful views of Seattle and the Puget Sound. With acres of green grass and rolling hills, as well as walking paths and play equipment it is a great place to take the whole family if you want a mini escape from the business of the city. Parts of the old gasification plant were left behind and have been repurposed for the park.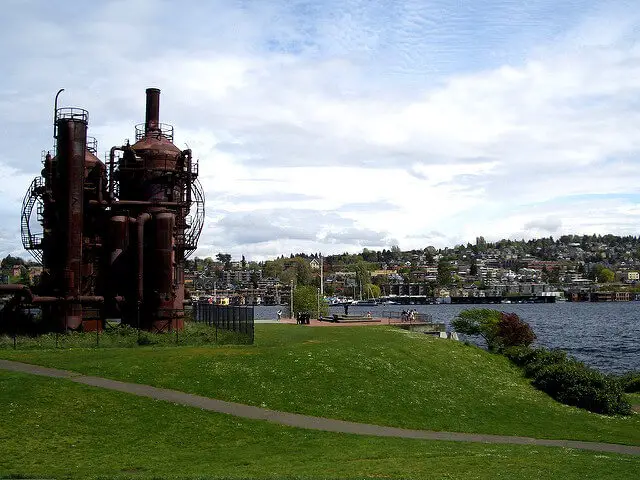 The boiler house is now a covered picnic shelter with tables and grills; the exhauster-compressor building is now a play barn for the kids. They've even left an assortment of old equipment in the play barn and painted it in bright colors for the kids to explore and learn about. This park with a unique history is something you won't find anywhere else and is definitely worth the trip to go see.
These are just a handful of quirky locations around Seattle. Ask the locals for some of their favorites and you might find a few more hidden gems.

This page contains affiliate links for which we may receive financial compensation when a purchase has been made through one of our affiliate partners.
Ally is a freelance writer from the Pacific Northwest. She enjoys camping, backpacking, boating, her German shepherds and getting lost in the middle of nowhere.