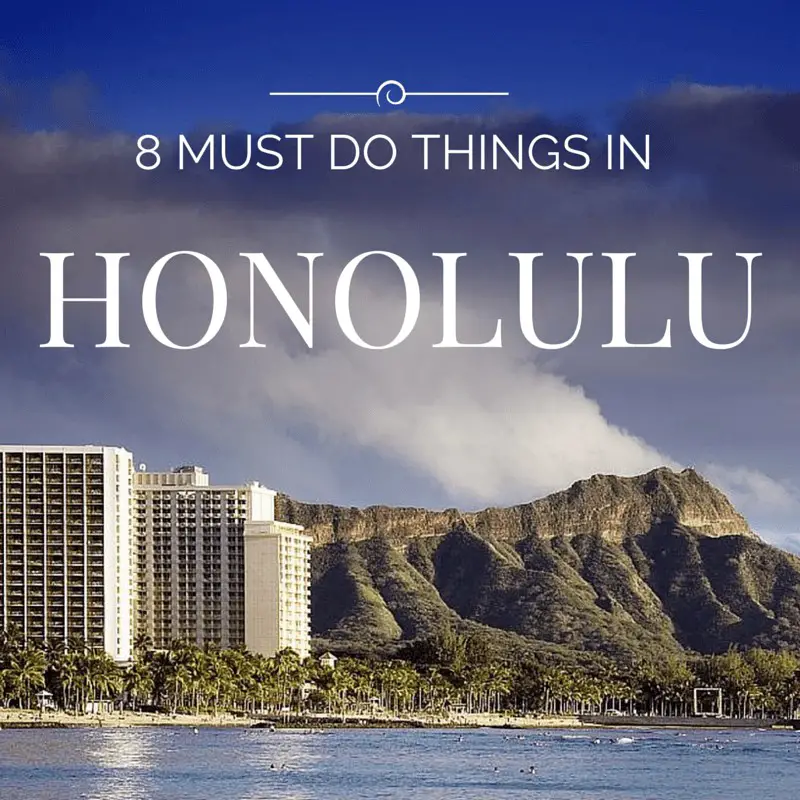 8 Must-Do Things While Visiting Honolulu
Last updated on August 24th, 2022 at 07:50 pm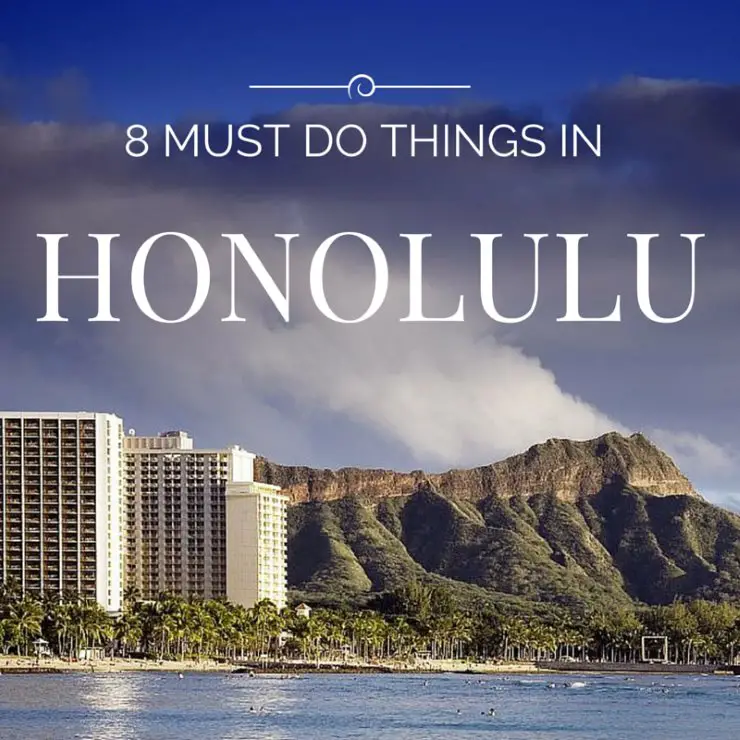 There are countless unique sights to be marveled and experiences to be had in Honolulu and the exotic island of Oahu. Below we are sharing with you eight of the most unique things you should not miss while visiting Honolulu.
Paradise Cove Luau
This is the single most popular luau show in Hawaii and one you must not miss if you truly want to connect with the local culture. The Paradise Cove Luau offers a night of pure Hawaiian hospitality and fun!
During high season, you can enjoy a full blown luau on virtually every night that includes with a sunset dinner, lots of exotic music, local dancers and songs, as well as the chance to get some authentic souvenirs and your very own lei flower garland!
Oahu Shark, Whale and Dolphin Dive
Diving is hugely popular in Hawaii and Honolulu in particular. However, the most thrilling experience one can enjoy under the waves is inarguably the Oahu Shark, Whale and Dolphin Dive offered by numerous local diving schools there.
This is your chance for a thrilling encounter with the sea's top predators in a shark cage that is as safe as it's hair-raisingly thrilling. Add to that playful dolphins, ponderous turtles and the (relatively) rare chance to observe a whale in the distance from Ohau's north shore and you've got one of Honolulu's most amazing experiences!
Honolulu Sailboat Chartering
Whether you're a seasoned skipper or just a boat enthusiast, chartering a sailboat is definitely one of the best ways to make the most out of your trip to Honolulu. Explore hidden coves, dine in a glorious sunset and visit the best tourist attractions in style becomes easy with a chartered sailboat.
Sailboat chartering services from reputable providers will ensure a smooth and thoroughly enjoyable sailing experience you won't soon forget!
Your dedicated skipper will help you find all the hidden gems around the island of Oahu and by making the most out of your chartered sailboat you can actually elevate your Honolulu experience from good to great.
Pearl Harbor
No visit to Honolulu can be complete without a visit to Pearl Harbor's museums and memorials. A trip there includes visiting the USS Missouri tickets and the USS Arizona Memorial (the two most popular Pearl Harbor attractions), along with an astounding number of less known but equally thrilling museums and memorials that encapsulate a piece of history for modern visitors.
Pearl Harbor an amazing destination even without the memorials, as you can also visit the world-famous North Shore beach for some surfing and enjoy breathtaking vistas at the nearby Nu'uanu Pali Lookout.
Oahu Helicopter Tour
While not a replacement to chartering a sailboat, a helicopter tour over Honolulu and across the island of Oahu will surely delight you. Such a tour will empower you to see the island from another perspective and discover secrets only seen from a bird's eye view.
Fly over the iconic Waikiki Beach and numerous attractions including Aloha Tower, Hanauma Bay, Pearl Harbor and many more!
Waikiki Beach
Arguably the world's most famous beach, Waikīkī, best known as Waikiki beach is a pristine beachfront district of Honolulu that boasts breathtaking beauty. Waikiki is the epicenter of Hawaiian tourism and the go-to point for most tourists who first arrive on the island of Oahu.
The white, sandy beach is home to numerous local bars and restaurants, and it also serves as the base of operation for most of the island's diving schools and watersports activities.
Hanauma Bay
Located just east of Honolulu, the Hanauma Bay Nature Preserve is a unique natural embayment of stunning beauty. The bay is naturally carved out of a tuff ring and is considered as one of the most important marine nature preserves worldwide, with more than 400 species of fish and lots of turtle hatchlings flapping about in the sand.
Hanauma Bay is second only to Waikiki in terms of popularity and its distance from Honolulu makes it a fairly unspoiled destination for visitors who wish to enjoy the genuine beauty of Oahu without having to go through the usual tourist track.
Diamond Head
Imposing over Honolulu, Diamond Head is the iconic inactive volcano and emblem of the island that towers over the far eastern side of Waikiki beach. Diamond Head offers outdoors-loving tourists the perfect outlet for hiking and outdoor exercising, all while enjoying a stunning panoramic view over the island of Oahu. The head boasts numerous different hiking routes, catering to all demographics and tastes.
The crater on Diamond Head used to be Oahu's military base but is not open to the public as a recreational space. On top of the trail, visitors get to pass through a repurposed military tunnel and up a few flights of stairs into the old bunker in order to emerge on top of Diamond Head!
This page contains affiliate links for which we may receive financial compensation when a purchase has been made through one of our affiliate partners.