Do cruise ships get cold at night?
Last updated on September 18th, 2023 at 07:54 pm
Some folks like to sleep in a warm room, some like it cold. There's been a rumor about cruise ship temperature and that the rooms get cool at night, and they can. For bedding, most cruise lines have at minimum, a flat sheet and a duvet – and possibly another blanket in between. 
Well, this is a subjective answer depending on your natural body temperature, but ships, for the most part, are pretty regulated in temperature, which would be similar to that of an office building.
Sleeping temperature has never been an issue for us, even though I (male) like to sleep in a warmer room versus my wife who prefers a colder room. 
In order to account for temperature fluctuations, packing clothing which can be layered is smart.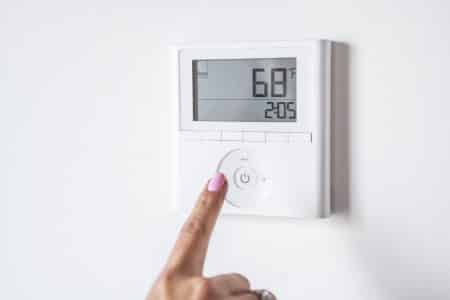 Some may prefer to have a light sweater during the evening entertainment, even when sailing in a warm destination, or, for cooler destinations, packing a heavier coat may be advisable if you want to spend time out on your balcony, watching the stars. 
The temperature in cabins can sometimes run warmer than public areas, so it might be wise to take a small battery-operated fan if you typically run hot when sleeping.