Polar cruises are the ultimate way to explore the Antarctic. These unique voyages take you to some of the most remote and untouched places on Earth, where you can witness firsthand the fascinating wildlife and stunning landscapes that make this region so special.
Whether you're hoping to spot penguins and seals or get up close and personal with icebergs and glaciers, a polar cruise is sure to exceed your expectations.
In this guide, we'll provide everything you need to know about planning and enjoying a trip to the Antarctic, from choosing the right cruise for you to preparing for the extreme weather conditions.
What Are the Polar Regions?
Before you embark on this fantastic journey of your life, you must first understand the regions you are about to explore. If you haven't known it yet, the polar regions are divided into the North Pole and the South Pole.
For the North Pole, you will find this region: the countries of Canada, Russia, Norway, and you will also find the Arctic Circle in this region.
Meanwhile, the South Pole is the home of wonderful Antarctica and the countries of Chile and Argentina.
Choosing a Cruise
When it comes to choosing a cruise, there are a few things you'll need to take into account. First, decide whether you want to travel to the Arctic or Antarctic.
Both destinations offer unique experiences, so it's important to choose the one that best aligns with your interests.
Once you've decided on a destination, it's time to start thinking about which type of cruise you'd like to take. There are two main types of polar cruises: expedition and luxury.
Expedition cruises are typically smaller in size and offer a more intimate experience. These voyages focus on exploration and adventure, often with an educational component.
Luxury cruises, on the other hand, offer all the amenities and comforts you'd expect from a traditional cruise, but with the added bonus of seeing some of the world's most beautiful and remote landscapes.
No matter which type of cruise you choose, it's important to make sure that the vessel is equipped to handle the challenging conditions of the polar regions. Many ships sailing to the Antarctic have ice-strengthened hulls and are able to navigate through pack ice, but it's always a good idea to check with the cruise line beforehand to make sure your vessel can handle the trip.
Where To Go
If you plan to explore Antarctica on a cruise, you should first have a list of places you want to go. Then, you can conduct your research on the best destinations to visit in Antarctica.
Choosing where to go will depend on what you want to see and do during your cruise. However, most travelers depart in Norway while others from the United Kingdom. They will then travel to Greenland or the stretch of Northern Canada and the continent of Antarctica.
If you are going to take these routes, you might want to visit Svalbard in Norway or the Greenland coast. Moreover, you also can depart from Russia if you want to go to the Arctic Circle.
When you reach Antarctica, you should go straight to the penguin colonies. You can choose one or all islands home to various penguin species. For instance, if you want to visit the Gentoo penguins, the Falkland Islands are your destination.
However, if you anticipate seeing the king penguins go to South Georgia Island and checking the royal penguins, you should bound for Macquarie Island.
Things to Do in Antarctica During a Cruise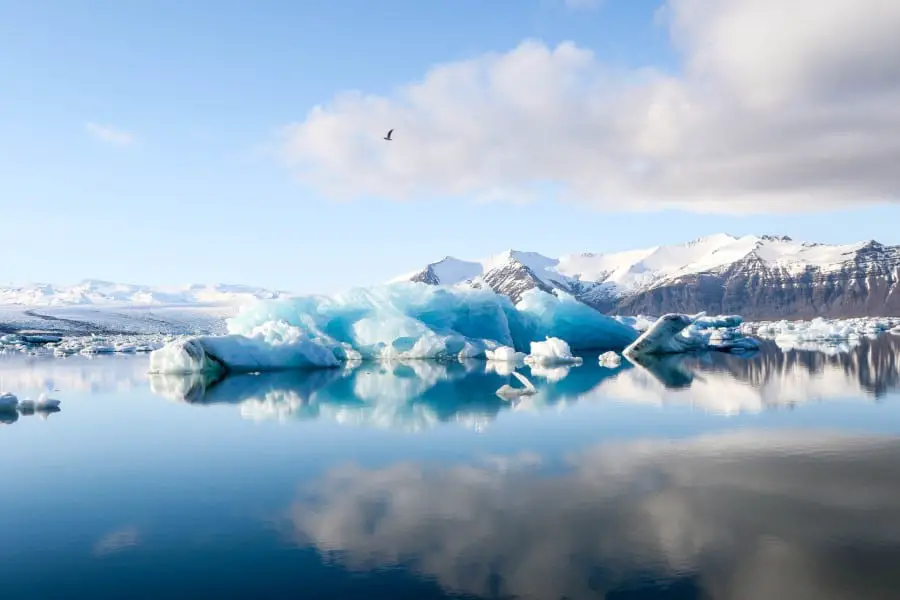 The mentioned activities above are only a few of the many things you can do in Antarctica during a polar cruise. Other things you can enjoy in this frigid environment are the following:
Camping
Camping can not only be done in the mountains. Even in Antarctica, where you are surrounded by ice, camping can still be enjoyed during your stay in Antarctica.
Although a warm and comfortable stay in the cabin can be enticing if you are up for a challenge, why not set up a tent outside. Camping is commonly included on a cruise expedition but typically has a limited slot.
The cruise line staff will prepare the sire beforehand and provide you with the proper equipment to ensure comfort and safety.
Kayaking
Camping and kayaking always go well together. One of the activities you must consider when you arrive on the Antarctic Continent is to go kayaking. Check out with your cruise operators, as they might be offering this activity as part of their polar cruise itinerary.
Suppose you want to be one with nature and connect intimately with the polar regions and their ocean life. Imagine exploring the Antarctic sea at sea level, where you can touch and feel your surroundings.
Stand-up Paddleboarding
If you are looking for a more challenging water activity other than kayaking and diving, you can check for some paddleboarding activities on your cruise itinerary. It is an excellent chance to enjoy the waters alongside the penguins and the seals.
This water activity is best for everyone as long as you are comfortable being in the water and knows how to swim. However, you should still consider that the water you will fall into is sub-zero, which is way different from the typical paddleboarding environment outside the polar region.
Snowshoeing
Snowshoeing is the most common activity most cruise lines offer their guests. It is because it is easy and everyone can do it. In addition, it is a good way to see the best spots in Antarctica for great photo opportunities.
Your feet will be strapped into a specialized pair of footwear designed to distribute your weight evenly. Because of this, it will be easier for you to walk through the snow.
Skiing
Aside from snowshoeing, you can also reach some beautiful vantage points in Antarctica by skiing.
Although snowshoeing and skiing are almost similar, skiing involves more gliding than walking. Although it can be hard to learn, it can be the fastest way to roam around the snow without using huge snowmobiles.
Glacier Hiking and Climbing
Another adventurous thing to do on your expedition to Antarctica is hiking and climbing glaciers. However, it is not your typical hiking or climbing activity as you will be in a different environment where it is cold and slippery.
Climbing and hiking are other popular activities most cruise guests are looking forward to. Many mountaineers embark on a polar cruise to experience this one-of-a-kind hiking and climbing activity.
Although you can experience climbing or hiking snow-filled mountains on other destinations, you will only get to experience glacier hiking and climbing on a polar cruise expedition.
Photography
Aside from the exciting adventure, a polar cruise can offer you. It also provides an excellent opportunity for photographers to have and capture amazing subjects in their photography. The polar region offers the most magical and unique view best for photography.
It means that polar cruises are best for people seeking adventure, but it is also recommended for those looking to satisfy their artistic needs.
If you are a photographer or a person who wants to have a beautiful subject for their photograph and post it on social media, embarking on a polar cruise will fulfill your needs.
When Is the Best Time to Go On a Polar Cruise
Polar cruises are only available during the summer months as the ice has melted enough to make an easy path for ships to pass by.  During the winter months, the weather in Antarctica is unendurable, and ships stay away from this region.
Generally, the best months to travel to the south during the holidays are November to March. While going to the north is best done between June and September. However, you will be discouraged if you are after the northern lights as they will only appear during the winter.
If seeing the rate southern lights is your ultimate goal in going on a polar cruise, you might want to travel in March. It is when summer in the south is about to end and the winter months are entering. Therefore, there is a high chance you will get to witness the southern lights.
Meanwhile, November would be the best time for iceberg gazing as it is the month where winter just ended and summer just started. So, all the large icebergs are still intact and have not melted yet.
Start This Once-In-A-Lifetime Journey
Now that you know what you can do when you can visit and why you should go for a polar cruise, you should start this fantastic journey as soon as you can. The possibilities are endless, but you will indeed have a wonderful time with whatever you choose to do in Antarctica.
This page contains affiliate links for which we may receive financial compensation when a purchase has been made through one of our affiliate partners.
About Jonathon Hyjek
Jonathon is the tech guy behind CruiseportAdvisor.com. When he's not stuck in front of his computer, Jonathon enjoys travel & cruising (even after being on a cruise ship that caught fire - a story for another day!)