Cruises are a wonderful way to relax and see parts of the world that you have never seen before. While you may definitely want to go cruising, arranging all of the ins and outs of a cruise can be a bit daunting.
You may have to arrange air travel to the destination port, excursions, and the various packages offered by the cruise lines. It can get overwhelming, and you might even overlook a few things.
Taking the guesswork out of cruising is why all-inclusive cruises have risen in popularity. With an all-inclusive cruise, the fare will include the cost of your cabin on the ship, port fees and taxes, meals, gratuities, drinks, and even airfare, excursions, and hotels!
All-inclusive Cruises With Regent Seven Seas Cruises
Regent Seven Seas Cruises is a luxury cruise line that offers travelers a unique and all-inclusive cruising experience. Their cruise packages include airfare, Wi-Fi, and a wide range of other amenities.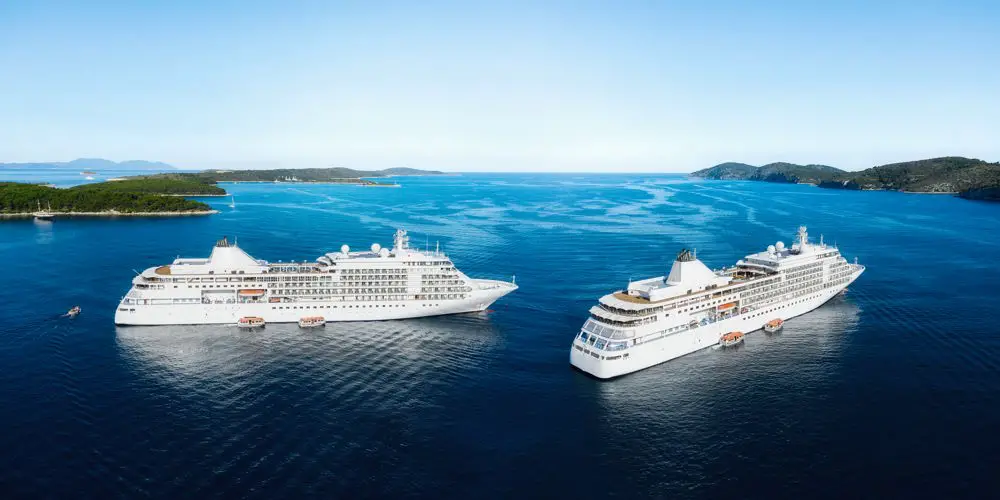 This makes it easy for travelers to fully enjoy their vacation without worrying about planning other aspects of their travel, or additional unexpected expenses.
Celebrating its 30th anniversary in 2022, Regent Seven Seas Cruises is well-known as a luxury cruise line. They carry no more than 750 guests on their ships and explore over 500 destinations worldwide.
Regent is owned by Norwegian Cruise Line Holdings Ltd, a leading global cruise company. Regent's ships include the Seven Seas Explorer, Mariner, Navigator, Splendor, and Voyager.
The fall of 2023 will see Regent taking delivery of their latest brand-new ship, Seven Seas Grandeur.
All-inclusive Is Far Less Hassle
One of the biggest benefits of choosing Regent Seven Seas Cruises is not having to think about packages, it is just knowing that all of the services are included in the price of your cruise.
From the moment you step onboard one of their elegant ships, you'll have access to a variety of dining options, drinks, and activities, all included in the cost of your cruise.
Roundtrip Airfare From Domestic Ports
Another advantage of Regent Seven Seas Cruises is its airfare package. Rather than having to book your flights and transfers, the cruise line will handle all of these details for you. This not only saves you time and hassle but also helps ensure that your entire vacation experience is seamless and stress-free.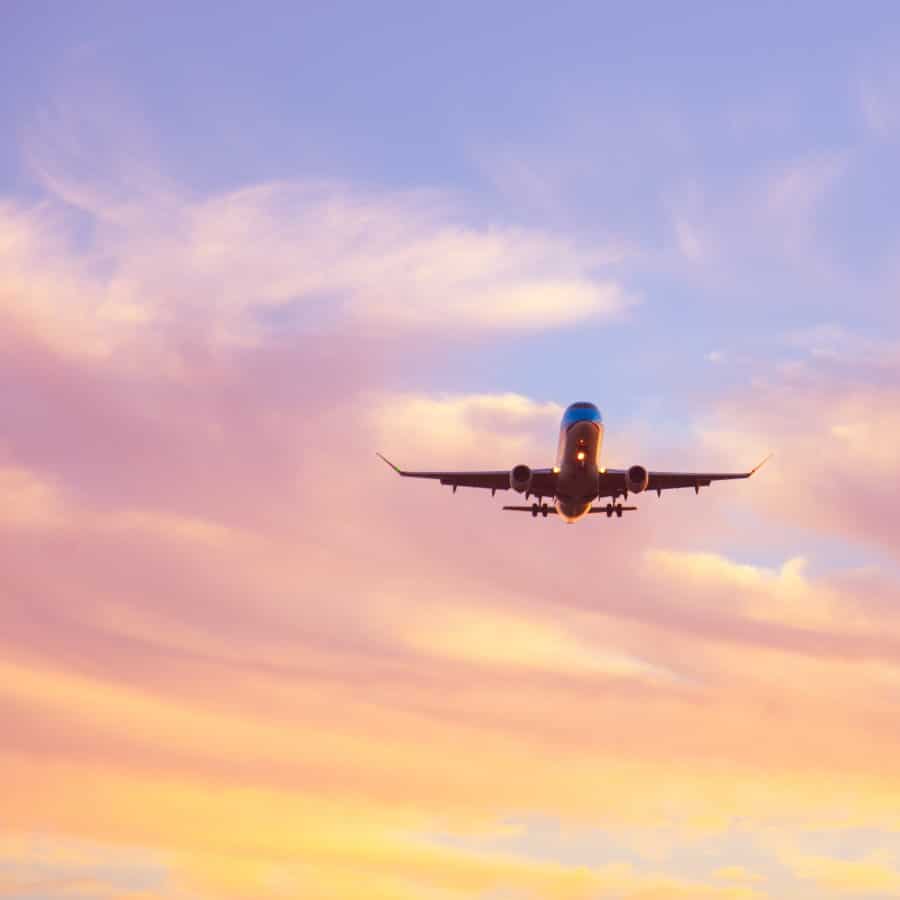 Having your airfare sorted out for you is handy and so is the luxury hotel package that is included.
Guests with Regent will receive a complimentary one-night pre-cruise stay in the departure port if they are in the Concierge Suites or higher on the cruise.
All-inclusive Has Quality Options
This is an especially good feature for busy people. A one-stop-shop option is great for those short on time.
You can choose cruises to Europe, Asia, Australia, Canada, the Caribbean, the Mediterranean, Mexico, South America, and Tahiti. Regent also has world cruises.
When it comes to onboard amenities, Regent Seven Seas Cruises has it all. Each of their ships is equipped with spacious staterooms, fine dining restaurants, bars, lounges, and even a spa.
In addition, the cruise line offers a range of activities and entertainment options, including live performances, fitness classes, and shore excursions.
All Suites Have Ocean Views
Another great bonus at Regent – every suite has an ocean view!
Being able to see the ocean from your accommodations while on a cruise is a great benefit. It is soothing and restful and for some travelers, it helps keep nausea at bay.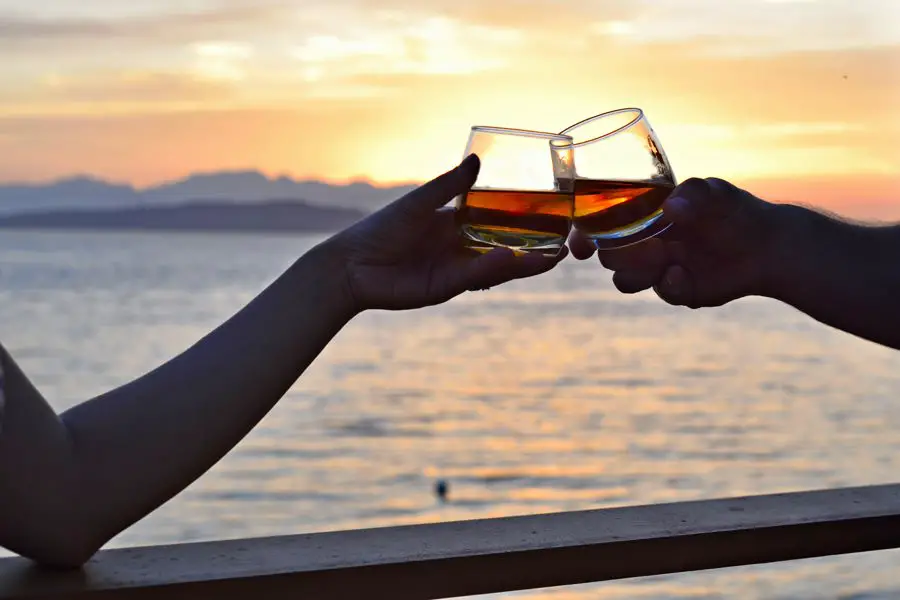 On Regent, 99% of the suites also have a private balcony. Being able to step outside, whenever you want, to catch the sea breeze, bask in the sun, and watch the water can be one of the most refreshing stress-releasing parts of your cruise.
Having a balcony on a Regent ship is also fun because you have your private area to watch the ship both docking and pulling out of ports. You can get some amazing pictures during those times. It is also great to be able to see sunrise and sunset when you are just a step away from the comfort of your suite.
Having your morning coffee or tea on the balcony in your pajamas as you watch the world goes by, is another reason to try an all-inclusive cruise with Regent.
An Immersive Culinary Program
Regent Seven Seas cruises have introduced a new immersive culinary programming, Epicurean Perfection, that will begin in 2023. This program will inspire culinary exploration for guests to experience a myriad of tastes from around the world.
It will feature exquisite cuisine in their specialty restaurants, private fine wine and spirit tasting sessions, hands-on cooking classes, and immersive shoreside excursions.
Unlimited Shore Excursions
Most travelers, while enjoying the time at sea, look forward to getting off the ship in a new destination or at a familiar favorite. Regent gives you the option to choose from any of their unique shore excursions.
You can choose as many as you like, and do as many as time permits. Being an all-inclusive cruise, you are not limited in the number of shore excursions you can take…quite a bonus!
Included WiFi Enables You To Keep In Touch
One of the highlights of Regent Seven Seas Cruises is its Wi-Fi package. With Wi-Fi included in the cost of your cruise, you'll be able to stay connected with friends and family back home, as well as keep up with work if necessary.
Whether you're relaxing on the deck or exploring a new destination, you'll have the freedom to stay connected throughout your entire cruise.
Final Thoughts
People love to cruise for a variety of reasons. It is a vacation where you can see multiple destinations, but you only unpack once. You also don't have to worry about directions, renting a car, or getting lost.
It is one of the less stressful vacations because you never have to plan for meals, look for accommodations or plan out a schedule.
You can get a meal, at any time of the day or night with an almost unlimited variety, and there are onboard activities and plenty of opportunities for socializing.
If you're looking for a luxurious and all-inclusive cruising experience, Regent Seven Seas Cruises is a perfect choice.
With airfare, Wi-Fi, and a wide range of other amenities included in the cost of your cruise, you can focus on what really matters – enjoying your vacation.
Reach out to a luxury cruise travel agency for more info.
This page contains affiliate links for which we may receive financial compensation when a purchase has been made through one of our affiliate partners.
About
Joy is the Co-Founder & Content Manager/Expert for CruisePortAdvisor.com and one of the founders of the site. She loves to travel, sing & bake.