The mere size of a cruise ship can be overwhelming. Add to that the hundreds or thousands of other passengers boarding at the same time as you, and it is no wonder everyone isn't nervous on the first day of a cruise – Especially first-time cruisers!
First-day jitters are common, but with an understanding of what to expect, as well as a few tips on how to manage that first day, you will set yourself up for a smooth and easy transition from land-lubber to experienced cruiser.
Arrive To the Departure Port a Day Early
Too many times cruisers will try to fly into the cruise port city, and take a taxi directly to the port. While the personal satisfaction of perfect travel logistics may be appealing, you are also setting yourself of for a lot of stress, and possibly a missed cruise. Everything from commuter traffic to a delayed flight are uncontrollable and could cost you to miss the cruise.
If you are flying into your cruise port city, give yourself a little flexibility by arriving the day before. This gives you the time to enjoy a nice meal, and relax with a nice night's sleep prior to the busy day of boarding the ship.
You will also be able to pace yourself and comfortably get ready in the morning without trying to sprint through an airport.
In addition to that, with airlines canceling flights often, having some extra time can also give you other options to get to your departure port.
DO NOT FLY TO YOUR DEPARTURE PORT ON THE SAME DAY AS YOUR CRUISE LEAVES!!!

Prepare To Stand In A Line
On your first day, you will have to stand in a queue as hundreds of people are trying to board the ship at the same time. Make sure you pack snacks, water or a refreshing beverage, as well as a book or earbuds to pass a little time.
In recent years, cruise lines like Royal Caribbean give you a specific time to arrive at the ship. Try to arrive as close to that time as possible. This helps to reduce the line-ups at the port.
If you have mobility issues or standing for long periods is difficult for you, find a staff person as they may be able to expedite the process for you to get on the ship.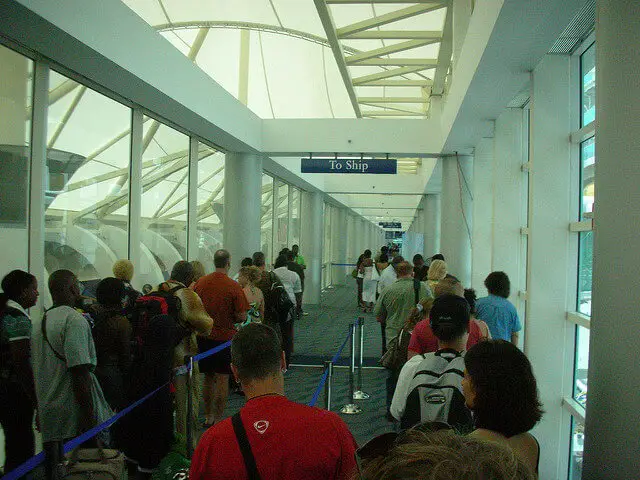 How Do I Check-in?
Boarding a cruise ship is much like boarding a plane, except your luggage will be collected outside the cruise terminal. You will first go through a security check and your luggage will be scanned.  
Unlike a flight, you will likely fill out a health questionnaire. When there is a lot of people in a confined space, like a cruise ship, viruses can spread quickly.
Once you are through the security check you will move to the check-in line. Prior to the check-in line you will want to make sure you have all of your citizenship and identification documentation available for each member of your party. This is also where you will take a photo for your ship passenger photo ID.
What Do I Do with my Luggage?
Porters will typically meet you outside the cruise terminal ready to take your luggage.
Make sure you don't hand them your carry-on bag (first day cruise bag), and make sure you have your documents, money, and prescription medication.
Customarily you will tip $1-$2 per bag for porters. You can expect to have your bags in your room within a few hours, however, depending on the size of the cruise it may take longer, or you may receive some bags before you receive others. It's often best to make sure your day bag is sufficiently packed and let the porters take care of the luggage.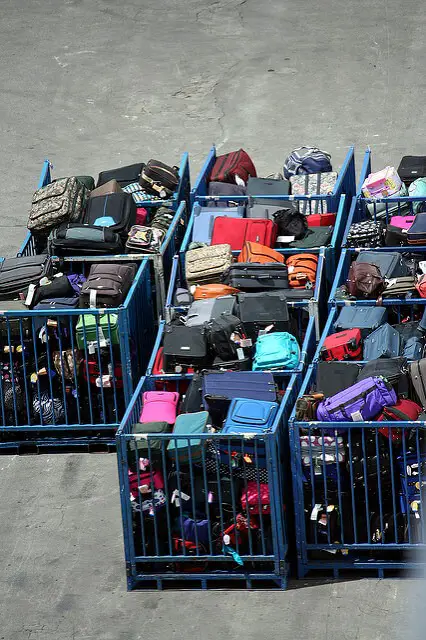 Pack Smart for Your Cruise
Preparing a list prior to travel days can be indispensable. You should have two packing lists for your cruise. The first is a carry on (day bag) list, and the second is your luggage list.
Most people are comfortable enough traveling to know what goes on their luggage list, however, don't forget to leave room for souvenirs you'll possibly buy while traveling. One rule of thumb is to leave 20% to 30% of your bag empty if you choose not to pack an additional bag just for souvenirs.
It is also wise, especially if flying to the port, to pack each suitcase with at least one outfit for each person in the cabin, instead of each person having their own suitcase. That way, if one suitcase happens to go missing, everyone in the cabin will have a few clean items to wear until the missing suitcase shows up.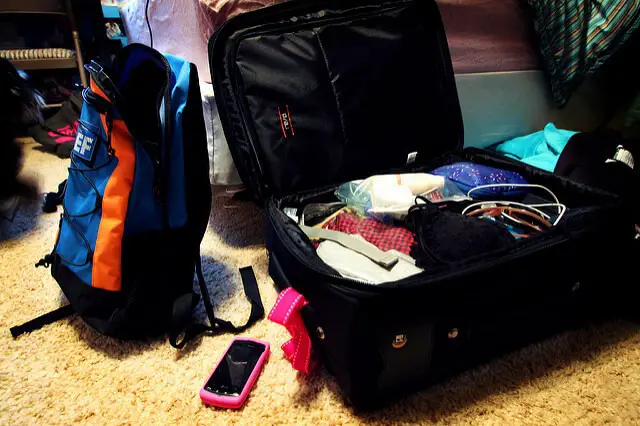 Secondly, your first-day bag (carry-on) should have everything you will need for that first day from clothing (bathing suit, undergarments) to personal medication and other toiletries.
You should also remember to pack your personal identification such as a passport and driver's license, as well as cash.
What many people don't realize is that ATMs at heavily traveled areas such as airports and cruise ports can often have mechanical problems and sometimes even run out of money.
Remember, you will have possibly thousands of people withdrawing hundreds of dollars in a short period of time. Plus, the ATM fees on the ships are high.
Your carry-on should have enough items to get you through that first day, but not so much that you are struggling to carry the bag.
Muster Drill
One thing that may catch you off guard is the mandatory muster drill, shortly after you get on the ship, usually before the ship leaves the port.
A muster drill on a cruise ship is a mandatory safety procedure designed to familiarize passengers with emergency protocols and evacuation procedures in case of an emergency at sea. Typically conducted before the ship sets sail, it ensures that all passengers know where to assemble, locate life jackets, and receive important safety information.
During a muster drill, passengers are assigned a specific muster station, usually indicated on their cabin keycard or through an announcement. They are required to proceed to their designated muster station, which is usually located in a specific area on the ship, such as a lounge or open deck.
Once there, passengers are instructed on how to properly wear a life jacket, receive information on emergency signals, and listen to safety briefings delivered by crew members. Attendance is taken to ensure that all passengers are present and accounted for. The muster drill serves as a crucial measure to ensure the safety and well-being of everyone on board the ship in the event of an emergency.
In the past few years, many major cruise lines have moved to a "e-muster" which is done partially on your phone or the stateroom TV, but more information will be provided to you when you board.
Explore and Enjoy
By following these few tips, the first-day cruise jitters can be minimized. This allows you to enjoy the excitement of getting on the ship, grabbing a drink, and heading up to the top deck for the sail away.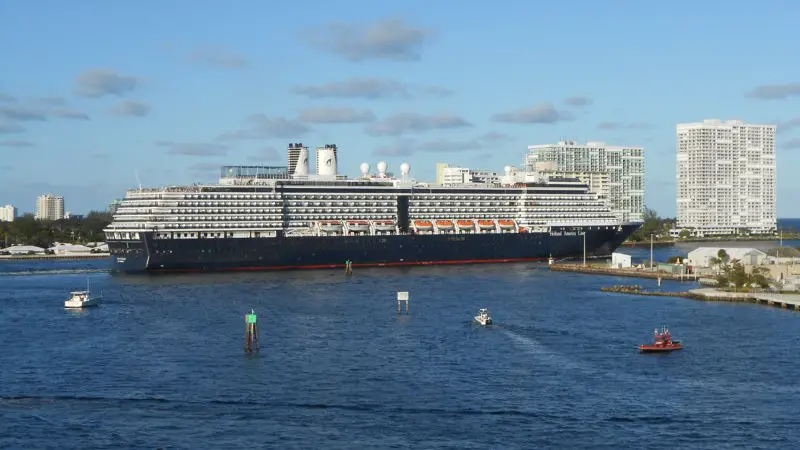 This page contains affiliate links for which we may receive financial compensation when a purchase has been made through one of our affiliate partners.
About Jody Mabry
Jody Mabry is a multi-award winning freelance writer who splits his time between Minneapolis, MN and San Francisco, CA. When he is not out on assignment he can be found with family, and knocking a few balls around the tennis court.