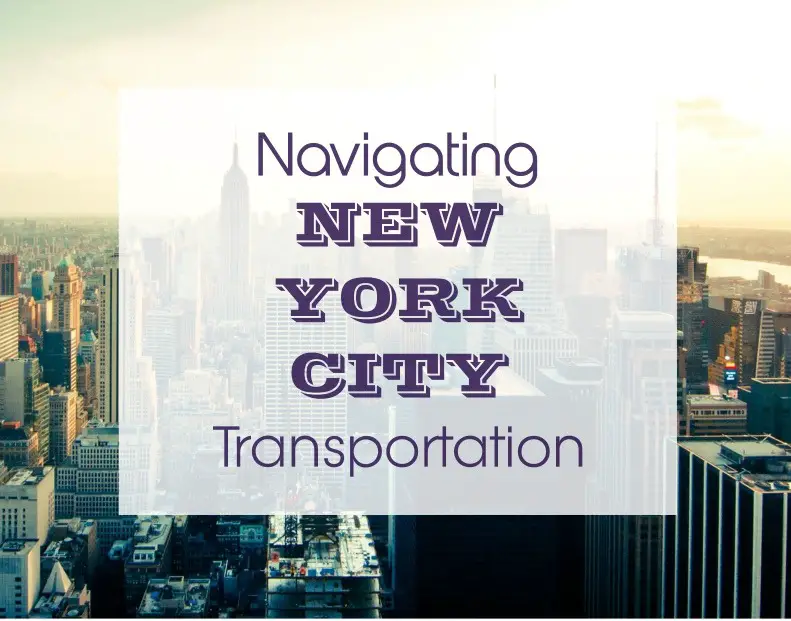 Navigating NYC Transportation 101
Last updated on January 5th, 2018 at 03:40 pm
So you are new to NYC and need to know how to get around? Traveling in and around New York City can be daunting, with the mass amounts of people, crazy traffic and fear of getting lost both above ground and underground. Here is a step-by-step guide on how to navigate the big apple.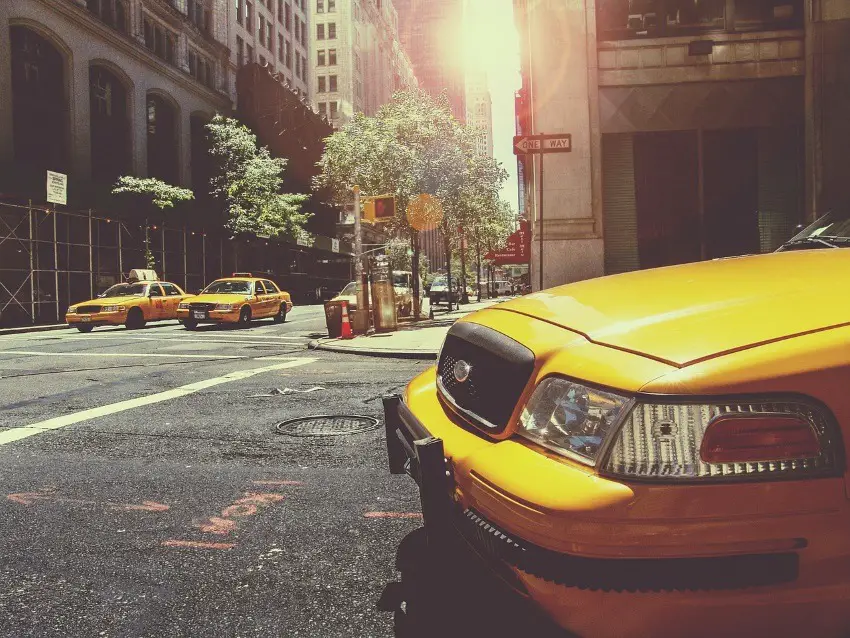 CitiBike
If you want to get a first-hand view of NYC and the weather isn't too cold, check out one of the hundreds of CitiBike stands across the city. NYC is very bike-friendly, with several bike lanes, the West Side Highway, Hudson River, East River, Central Park and more. Relatively easy to use, after inserting your credit card into the reader and a series of questions answered, you remove a bike after received a code. When finished, check back into a Citi Bike stand. Download the Citi Bike bike for check in locations and more.
Cabs
The sea of yellow cabs you see have been around since the very first cab company in 1897. You will see 2 color cabs in the city: yellow and green. Yellow cabs are allowed to pick up anywhere in the 5 boroughs. The green ones have been around since August 2013 and are only allowed to pick up in Upper Manhattan, Bronx, Brooklyn, Queens and Staten Island. They cannot pick up at LaGuardia or JFK Airports or in general areas in the city. When you see the light on top of the cab lit up, it is free. If it is off, that means it is taken. All cabs are licensed by the New York City Taxi and Limousine Commission (TLC).
Black Cars
A more posh way of traveling is by black car. These cars can be ordered directly from services like Dial7 or flagged down on street corners wit the wave of a hand. Typically priced higher than cabs, the fares are negotiable and are more than likely in cash.
Uber
A black car on demand service, this app is a lifesaver for most New Yorkers. With the option to choose UberX, Uber Black Car or Uber SUV, you pick your car and corresponding price. With the flip of finger a car will meet you at your location, drop you at your designated destination and no money is exchange (It is all billed directly you your credit card on file, including tip).
Subway
The New York subway system is one of the easiest and least expensive ways to get around, and they operate 24 hours a day, seven days a week. For just $2.50 (or $2.75 for a single ride) you can go all over the island. Other options include an unlimited MetroCard for one week ($30), or unlimited monthly ($112). MetroCards can be easily purchased at any subway station by live teller or machine. They can be used on both the subway and buses. An easy way to navigate the system is by download an app like HopStop or using the subway icon on Google Maps. The apps will give you walking and subway directions, as well as arrival times.
Buses
Buses are a great way to travel crosstown (from East to West and vice versa) or to get to areas not serviced by subways. They also take the MetroCard, and each ride is $2.50. You can also pay with coins (no bills or pennies) and transfers are available to the subway if the trip is within 2 hours. Buses stop every 2-3 blocks, and it relatively easy to navigate. Look for the bus stops to board, and pull the cord or black band near the windows to stop.
Ferry
Being an island means you are surrounded by water, so it only makes sense that NYC would have its fair share of ferries. From the ferry system you can go uptown, downtown, and across the rivers…to Staten Island, Jersey, Brooklyn, Queens and the Bronx. The Staten Island Ferry (siferry.com) has been in service since 1905, and the 25-minute scenic journey is a popular commute of many New Yorkers. Another popular ferry is the hop on, hop-off New York Water Taxi (nywatertaxi.com). Get a water view of the city while stopping off at World Trade Center, Christopher Street, PIER 84 and PIER 1 in DUMBO.
This page contains affiliate links for which we may receive financial compensation when a purchase has been made through one of our affiliate partners.
Kimberly Fisher is a lifestyle writer, Media Personality and Internet Entrepreneur. You might have recognized her as a former model & actress. A luxury & travel expert, Kimberly has made television appearances on every major network and has written for publications such as Ocean View Magazine, Sunset Magazine, Haute Living, JustLuxe, Travels.com and USAToday.com. She is the author of one book, 'Promotional Modeling 101' and is working on a romance novel. She is the founder of Jetsetera, LuxeSoul and WestVillageLiving.