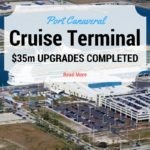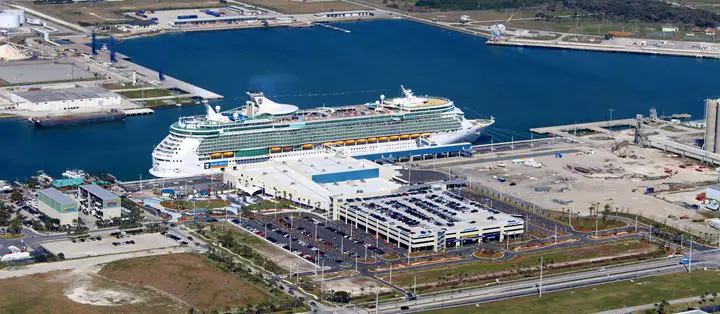 Port Canaveral Reopens Cruise Terminal After $35M Upgrade
Last updated on January 5th, 2018 at 03:40 pm
This weekend – six long months and $35 million dollars later – Port Canaveral will finally reopen its new and improved Cruise Terminal 10.
The renovation project included expanding the size of the two-story terminal from 97,048 square feet to 125,824 square feet. By doing this, the terminal is now able to handle much larger ships. While it could previously only handle ships carrying up to 3,600 passengers, it can now handle ships with a carrying capacity of up to 5,500 passengers.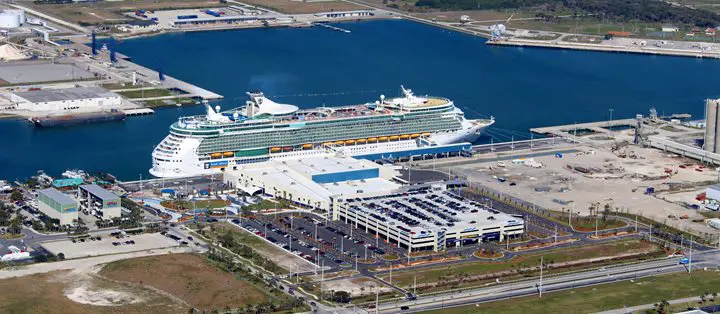 Here is a breakdown of some of the major renovations included in the overall $35 million project:
$25.69 million was spent on the actual terminal updates. One of these updates was expanding the lower area of the ship where baggage processing occurs. This area increased from 42,799 square feet to 64,396 square feet. Another update occurred in the upstairs area where passengers check in. This space increased from 54,249 square feet to 61,428 square feet.
$4.48 million was spent on mobile passenger boarding bridges. The new mobile bridge systems will provide increased flexibility compared to the previous systems which were considered to be much more fixed. These new systems will come in handy when being used for ships with various heights and door locations.
$1.79 million was spent on strengthening the pier. By updating the pier to carbon fiber reinforced polymer technology, the life and structural capacity of the pier was extended substantially.
These Cruise Terminal 10 renovations were just some of the several upgrades that Port Canaveral saw this year: It also underwent a $48.38 million renovation at Cruise Terminal 5 and its parking garage, passenger boarding bridges, and pier; and a $2.3 million project at Cruise Terminal 8.
While these upgrades require a ton of time, money, and effort, they help to delay the need for Port Canaveral to build an entirely new terminal which would require a lot more time and effort and could cost upwards of $100 million.
This Saturday will be the exciting debut of the renovated Cruise Terminal 10.
On Port Canaveral's north side, the terminal will be used by Norwegian Cruise Line. Included here will be the Norwegian Epic, which will sail from Port Canaveral for the next two fall and winter seasons, as well as the Norwegian Breakaway, which makes port-of-call stops here.
According to John Murray, Port Canaveral's Chief Executive Officer, Royal Caribbean's Oasis of the Seas – the third-largest cruise ship in the world – is also scheduled to sail from Port Canaveral with about 6,400 passengers on board.
"We've got a big ship with a lot of folks that are interested in sailing here," Murray told the port commissioners.
Just within the first two weeks of November, Port Canaveral saw 35 cruise ships making inbound and outbound turns within the port.
"That, I think, is a record for the port," Murray exclaimed. "We've had a very, very exciting three to four weeks here in the port."
This page contains affiliate links for which we may receive financial compensation when a purchase has been made through one of our affiliate partners.