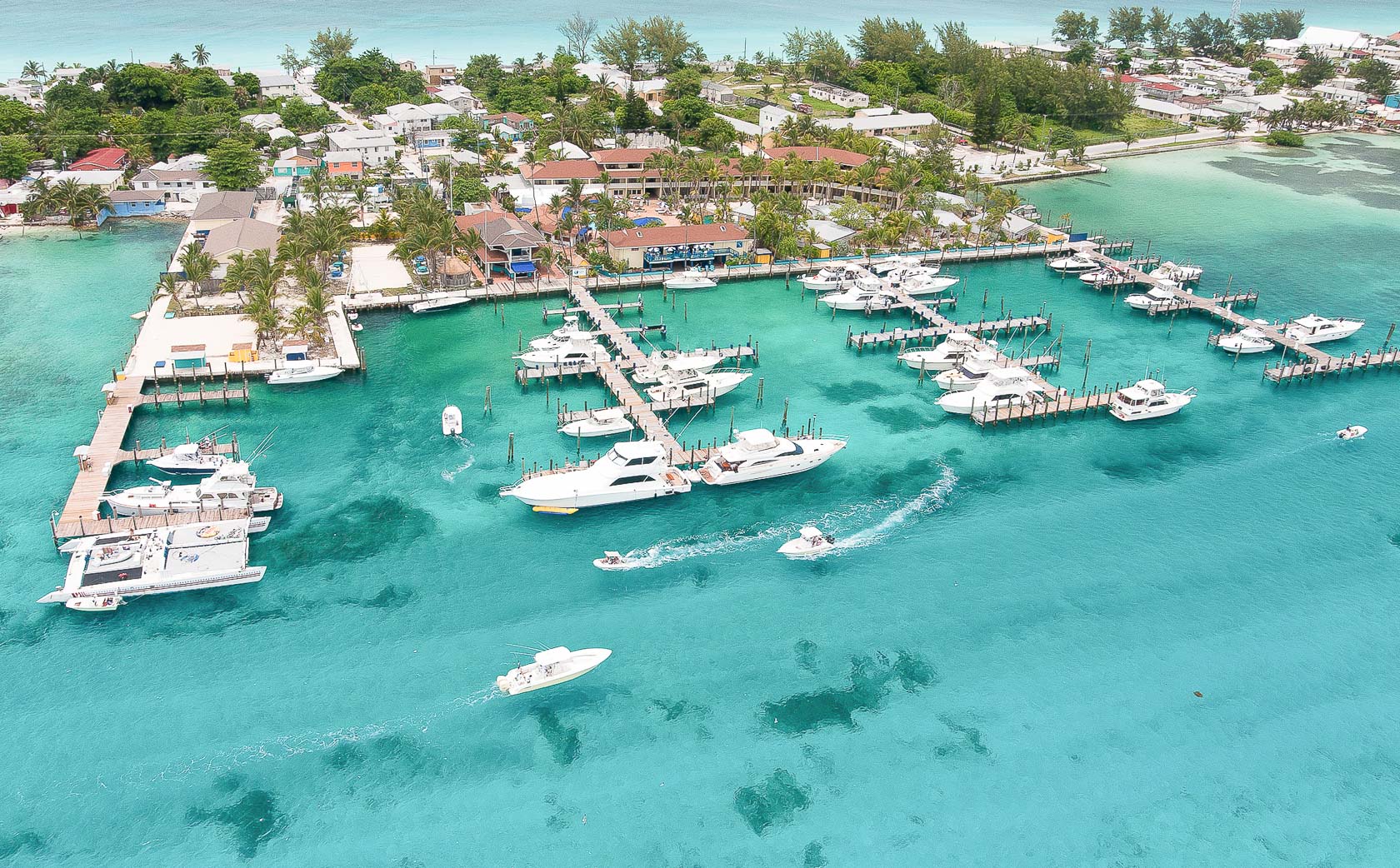 Located in the westernmost district of the Bahamas, Bimini is about 50 miles due east from
Miami, Florida
. One of the first things that you may know about Bimini in the Bahamas is that it was Ernest Hemingway's favorite seaside hideaway. There is still much more to know about this chain of islands since part of its charm is that it is less developed and populated than other areas of the Bahamas. The two main islands of Bimini are North and South Bimini. The cruise port is on North Bimini and the airport is on South Bimini. There is a third island, East Bimini. It is the smallest of the islands.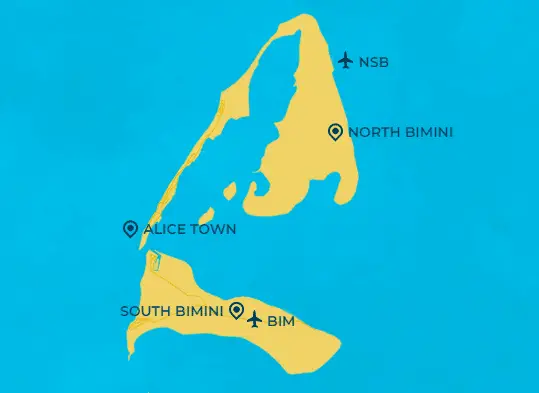 North Bimini is about seven miles long, and is home to Bailey Town (closest to port), and Bimini's largest settlement of Alice Town and a road known as "The Queen's Highway." On the highway you will find shops, restaurants and bars. South Bimini has the South Bimini Airport and the island tends to be much quieter than North Bimini. There is a small community of people that live on the island in Port Royale. South Bimini also has a popular nature trail. There is a ferry which travels between the islands. The main establishment on North Bimini is Resorts World Bimini. It is a beachfront complex that has a hotel, casino, marina and private beach. This is where they have constructed a new single-pier port in Bimini that can accommodate Oasis-class ships. This allows cruise ships to dock on the Bahamas Out Islands for the first time. It also makes Bimini Cruise Port one of three Bahamian ports, including Freeport and Nassau, that are not located on private islands. In July of 2021, Resorts World Bimini Cruise Port opened and welcomed its first cruise ship, the Crystal Serenity, followed a few days later by Carnival Horizon. Virgin Voyages, a newer,
adults-only cruise line
created by Richard Branson also stops in Bimini, at their
Virgin Voyages Beach Club
. Bimini cruise port is a beautiful, breathtaking place to visit. It is a small island that believes in a relaxed, slow pace that can sometimes be challenging to those on a schedule. Their infrastructure can also present some challenges, too, so pack your patience when visiting.
Where You Dock in Bimini – Bahamas
Formerly there had been a tender boat system that met cruise ships that would dock offshore and bring visitors to the island but The Resorts World Bimini Cruise Port is a new cruise terminal that can hold the largest cruise ships such as the Oasis.
There is a wide pier that has plenty of room for all passengers that choose to disembark.  There is a customs and immigration service at the pier also, but other than that, you'll notice it isn't as overdeveloped as other cruise ports, so no Diamond's International (at least not yet). The great thing is that there's only room for one ship to be docked at a time, so it never feels overcrowded.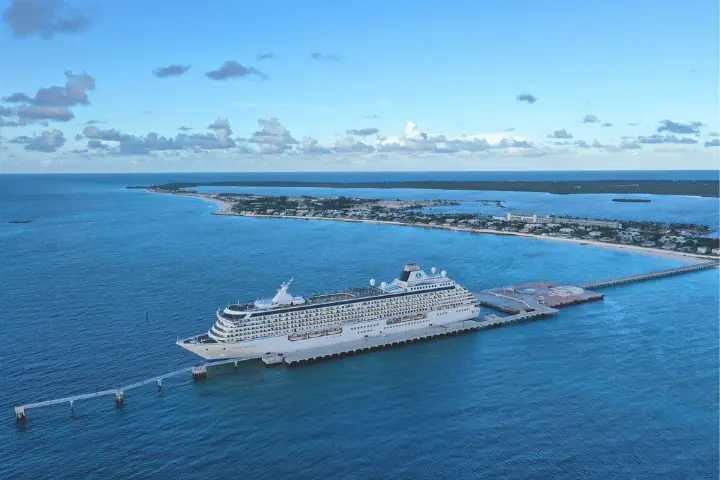 Within the Resorts World property there is a beach club, spa, casino, restaurants and Fisherman's Village, a shopping area.
The dock is located north of the island's main settlement – Alice Town – where you will find some restaurants and shops. If you wish to visit, it's not walkable from the port, so you'll need a form of transportation.
Getting Around Bimini – Bahamas
The Resorts World Hilton is about a 10 minute walk from the pier but if you're staying on the Resorts World property, then there is a complementary tram that travels throughout the resort. The walk to the beach club is about 20 minutes.
Walking:
Getting outside Resorts World on foot isn't feasible and unless you are in Alice Town or Bailey Town, walking around North Bimini would be a challenge since places in Bimini are miles apart.
Golf Cart:
The main rental transportation on North Bimini is golf carts. You can rent them by the hour or the day right at Resorts World. If you take the tram to Paradise Beach, you can rent a golf cart there for $60/day. Beware that you will be sharing the single lane roads with cars, bikes and people. The roads in Bimini are about 1.5 times wider than single lane roads in the U.S., but there are no middle divider lanes. Driving is on the left side of the road.
Bikes:
Bike rentals are also available at Resorts World where you can rent a bike by the hour, half-day or full-day. There are no sidewalks in Bimini, so you will share the road.
Ferry:
There are only a few roads in Bimini, and a ferry is the only way to get between the North and South Islands. It is $10 pp each way.
Taxi:
There is taxi service on the island, but there are no ridesharing services or apps. To secure a taxi, you will need to flag one down on the street (they accept cash only), get a shop to telephone one, or request a dispatch via the radio channel (VHF 68) that is dedicated to taxis. The fare to most common locations is $5 per person.
Tram:
The Resorts Worlds tram operates on a 30 minute rotating schedule and will take you from the ship, but the service operates between Resorts World properties only.
Shopping In Bimini – Bahamas
As previously mentioned, Bimini isn't as overdeveloped as other Bahamian or Caribbean tourist locales, so you won't find the name-brand stores, but there are unique, local items to discover.
Just a point to note, since it's a small island and everything needs to be imported, products will likely be more costly than you will find in the U.S..
Fisherman's Village
Located at Resorts World, this is set up to be charming with various shops, cafes and dockmaster's office.
Access Bahamas Bimini
Best place for souvenirs. Not all items are made by locals, but if you are looking for something to remember your visit, this is the place.
Bimini Craft Center & Straw Market
In Alice Town, this craft center has original straw, wood carvings and craft work of the islanders. Set up in stalls, you will be able to find tie-dye apparel and food items, including the famous Bimini coconut bread. There is also WiFi access and restrooms onsite.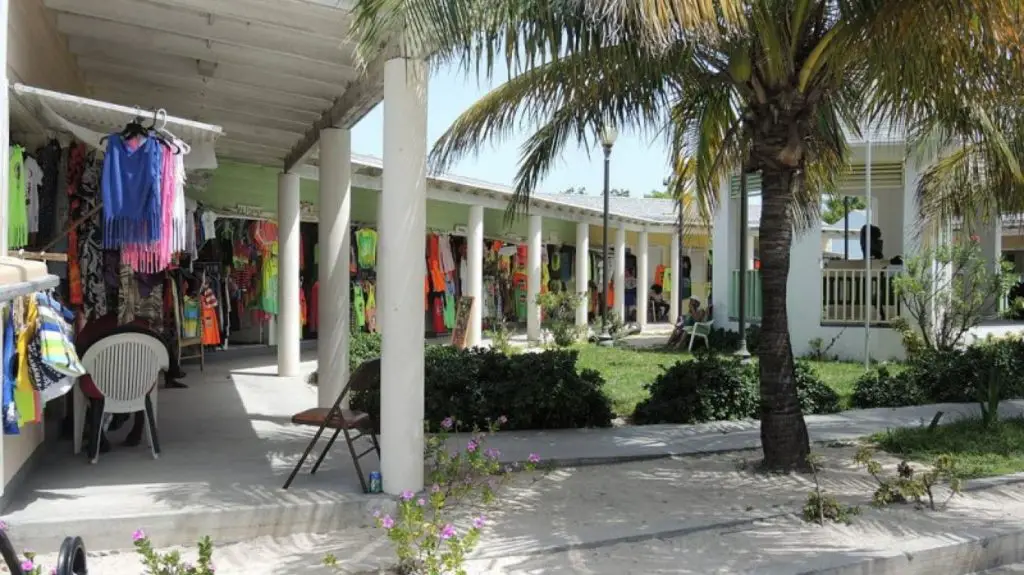 Trev Inn Marketplace has a large selection of groceries and local produce.
The Chic Store
If you are looking for a bathing suit, flip flops or water bottles, you will be able to find them here.
Dining In Bimini – Bahamas
As you would expect on an island in the Bahamas, Bimini has an abundance of seafood options. Restaurants are very casual and you can expect fresh seafood and Bahamian flavors.
Conch, a small sea snail, is a favorite that you will find at most of the eateries that have seafood. Conch is salty, but does not have a strong taste. It can be similar to crab or crayfish.
The two most popular drinks on the islands are Goombay Smash and Rum Runners. The Smash has four different types of rum, pineapple juice and orange juice. The Runners are an assortment of fruit juices, banana liquor, rum and grenadine.
Here are a few of the choices for dining you will have on Bimini:
Hilton at Resorts World Bimini
There are 10 restaurants, cafes and bars in the Hilton including four diverse fine dining venues.
Stuart's Conch Stand
This beachside wooden hut is a favorite with locals and serves mainly seafood.
Edith's Pizza
Edith makes lobster and chicken-conch pizza to name a few. This is all outdoor seating.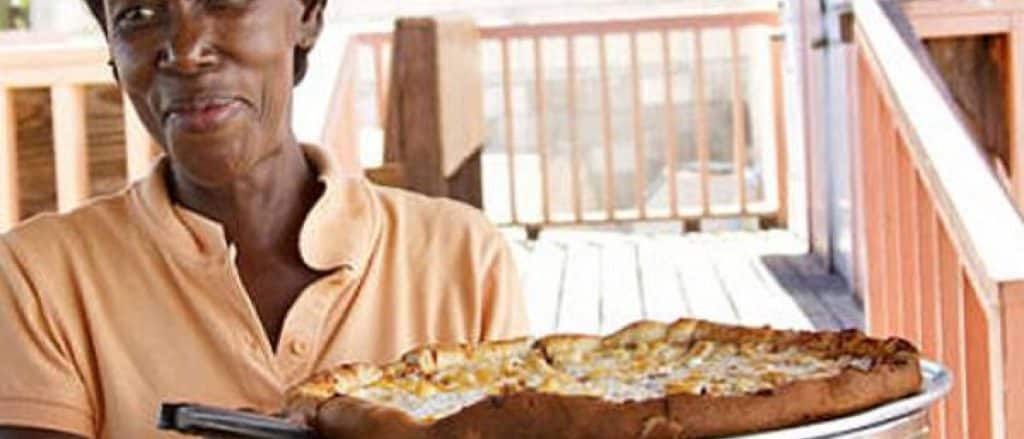 Scants Jerk
While this looks like a shack, it has amazing BBQ and smoked meats. Jerk chicken and pork, and smoked lobster are just a few of the items served here.
Sherry's Paradise Beach Bar
This small family-run kitchen is said to have the best conch fritters on the island.
Things To Do in Bimini – Bahamas
As mentioned, the cruise terminal is located in Resorts World, so there are resort-style amenities such as a beach club, spa and casino available for a fee – usually the ship's excursions will have a few options for Resorts World.
Swim With The Sharks
If you would like a unique experience, you could head to Bimini Big Game Club Resort & Marina and dive in a cage while the sharks swim around you.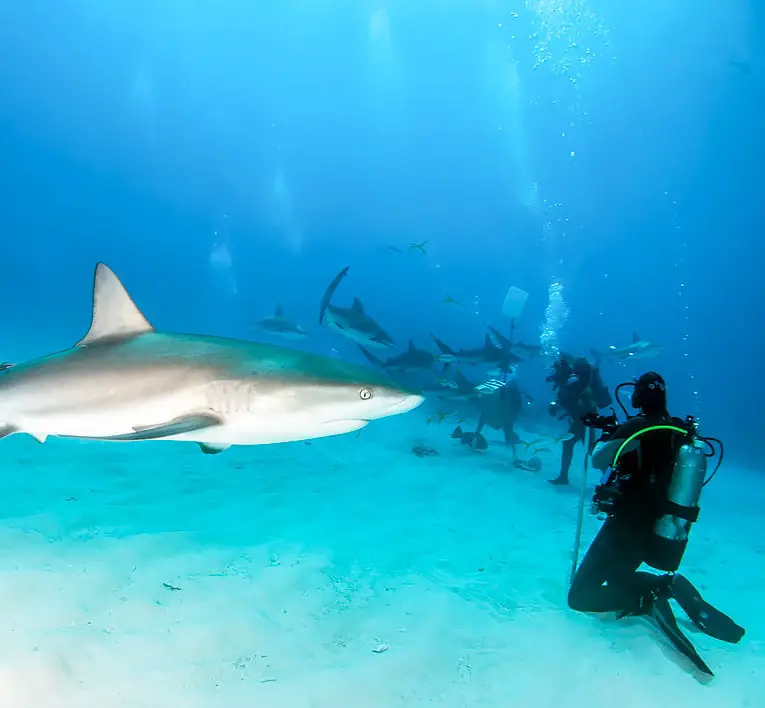 Visit the Wreckage of the SS Sapona
Although it never saw action in WW1, the SS Spano was commissioned by U.S. President Wilson. After the war it was sold for scrap, turned into a casino and supply ship and was run aground during a hurricane. Just a little ways off-shore, this wreckage is a great place to snorkel or scuba dive.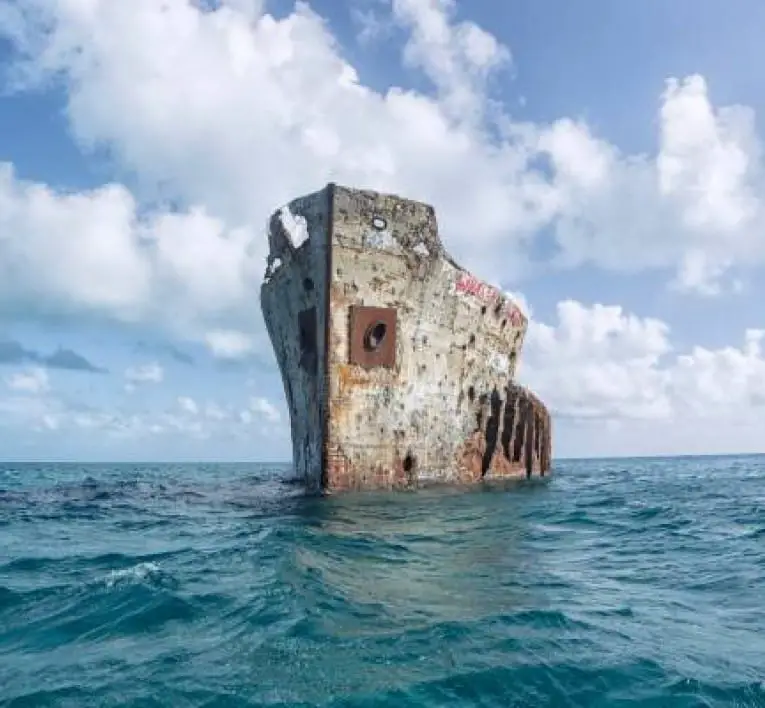 This protected marine sanctuary has depths that range from 15 to 25 feet, making it ideal for snorkeling.
Hit The Beaches
There are numerous beaches on Bimini, near the Bimini Cruise Port. Located on the southwestern side of North Bimini behind Alice Town, there are Radio beach, Blister beach, and Spook Hill. There are also beaches to the north of the Bimini cruise port.
This building is made of different materials that were collected from all over the islands. Open since 1993, it is an interesting site that is covered in a mosaic of shells, glass, and coins.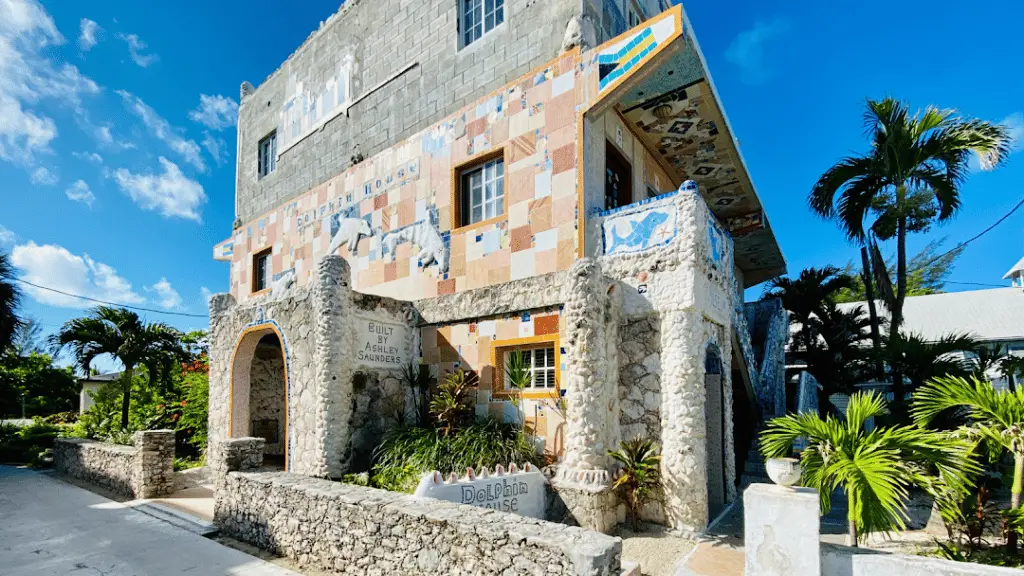 Bimini Brown Charters
These charters are experts on the waters around Bimini. If you are wanting a private charter, sport fishing or snorkeling excursions, they have been operating for over thirty years.
Bimini Nature Hiking Trail
There is lots to learn about the ecology, wildlife, and history of the Bimini island. Led by a professional tour guide, you'll see birds, iguanas and the Bimini Boa on this tour.