New York – Brooklyn Cruiseport Parking
Brooklyn Cruise Terminal - Onsite Parking
Note: Parking prices are subject to change without notice. Contact the cruise terminal for the most current pricing.
Location - secure lot on south side of terminal by way of the 72 Bowne St. entrance. Parking at the Brooklyn Cruise Terminal is located on the south side of the cruise terminal entrance, overlooking the Statue of Liberty. Reservations are not needed.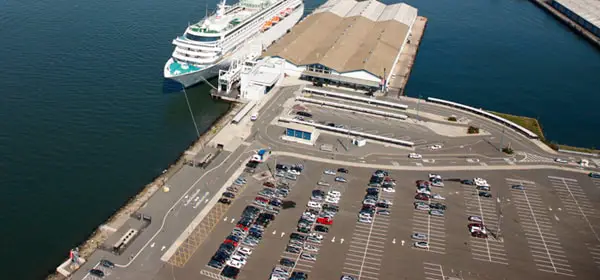 Luggage Drop-off - drop-off prior to parking
Fees - Short-Term (up to 4 hours) - $20
Overnight - $30/day
Payment Methods - Visa, MC, AMEX, paid upon arrival to the parking lot
- take parking ticket with you, you will need to show this to gain access to the parking lot after your cruise
Brooklyn Cruise Terminal - Off-site Parking
Note: there are no area hotels with park and cruise packages.
Cruise Planning at this Port