Things to do in Brooklyn New York City
Brooklyn New York is likely one of the most interesting places to visit in the United States, for many reasons. If you're visiting the area to take a cruise from the cruise port in Brooklyn, make sure to check out the other attractions this vibrant borough of New York City has to offer.
Brooklyn Bridge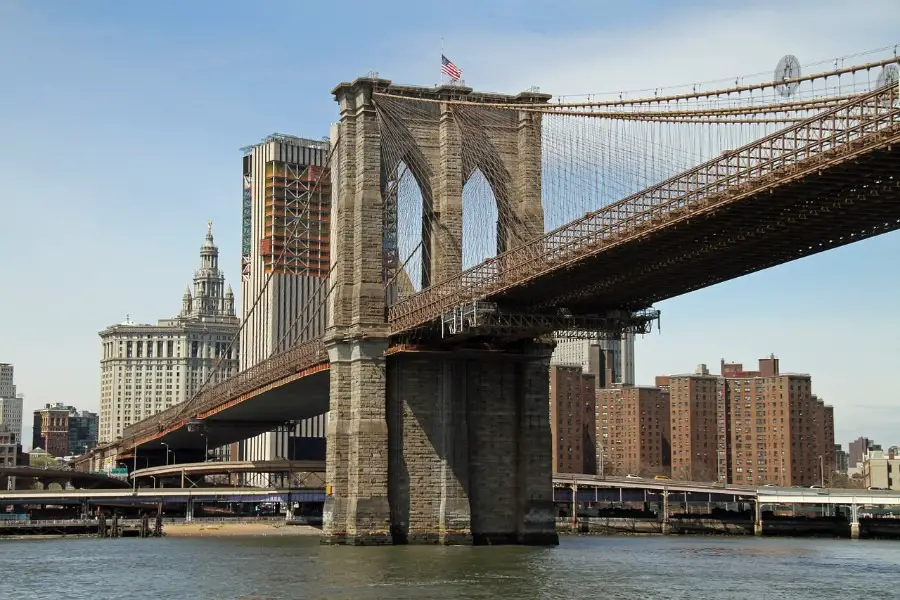 Walking across the Brooklyn Bridge is a must-do while visiting Brooklyn. Make sure you wear sensible shoes as the walk takes about a half hour one-way. The bridge opened in 1883 and seems like an amazing feat of construction when seeing it up close.
The views of the lower Manhattan skyline are wonderful, especially at the mid-point of the bridge. As many people walk to work across the bridge, try to avoid it at peak times, but there are vendors selling drinks along the way, which is great on a hot summer day. Or better yet, make the most of your visit to Brooklyn by taking this Manhattan to Brooklyn walking tour.
Brooklyn Heights Promenade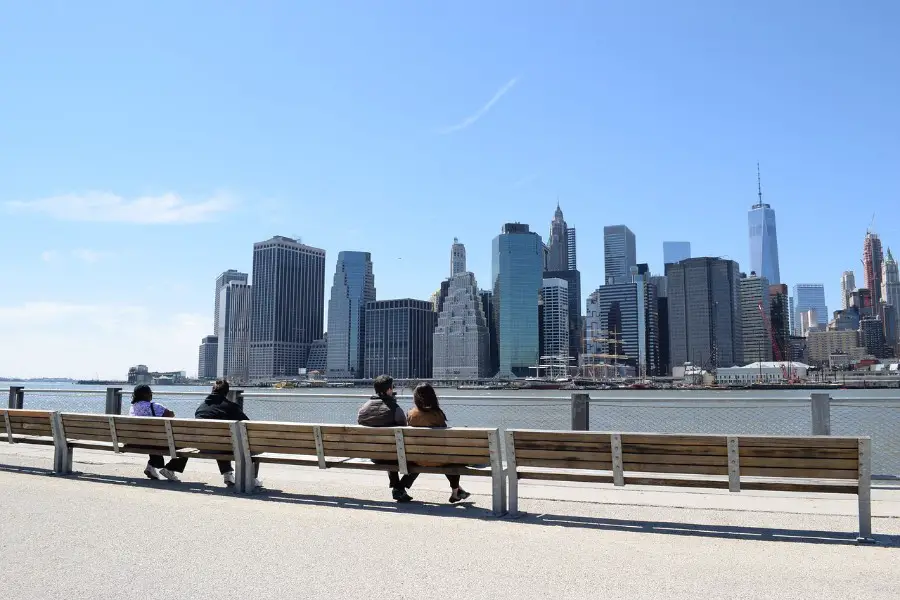 Labelled as one of the most romantic places in New York city, the Brooklyn Heights Promenade is a lovely park overlooking the East river. It is bordered by historic mansions and brownstones and is part of the Historic Preservation District.
The view from the Promenade is one-of-a-kind, looking across the river to see the Manhattan skyline, Brooklyn Bridge and Statue of Liberty. The Promenade has even made a cameo in a few movies.
Green-Wood Cemetery

While visiting a cemetery may sound morbid, the Green-Wood Cemetery is actually a National Historic Landmark. It was established in 1893 and was New York City's first green space. At 478 acres, the Cemetery was used by Victorian New Yorkers to take a carriage ride or have a picnic and wander among its hills, valleys, and ponds.
In addition to being the final resting place for many famous people, it is also a Revolutionary War historic site. Climb 200 feet above sea level to the top of Battle Hill, where the Battle of Brooklyn was fought, as see amazing views of the Manhattan skyline. There are themed walking and trolley tours to help you make the most of your time here.
Coney Island

Coney Island is considered a New York neighborhood, not a theme park and has a lot of history, with its first buildings built in the 1840s. Within its borders are 60 different rides and attractions including Luna Park, Deno's Wonder Wheel Park, Bumper Cars and an Arcade.
It also has 3 miles of beach, ideal for a cool dip on a humid day, as well as a lively boardwalk, which is the place to be during the summer months. You must have a hot dog while visiting since Coney Island is the birthplace of the hot dog. Buy tickets for unlimited rides at Luna Park online now.
Brooklyn Botanic Garden
Founded in 1910, the 39 acre Brooklyn Botanic Garden sits on the site of a former ash dump. Over the years, the garden has grown and transformed and continues to do so. Over the last couple of years a new Visitor Center and Cafe have been built and expansions for further grown are in the works.
The garden is beautiful any time of year but especially when the Cherry Blossoms, Magnolia trees or rose gardens are in full bloom. The Japanese garden in a favorite, complete with koi pond and collection of bonzai trees. Buy tickets online now.
This page contains affiliate links for which we may receive financial compensation when a purchase has been made through one of our affiliate partners.
Top Excursions in Brooklyn Cruise Terminal, New York City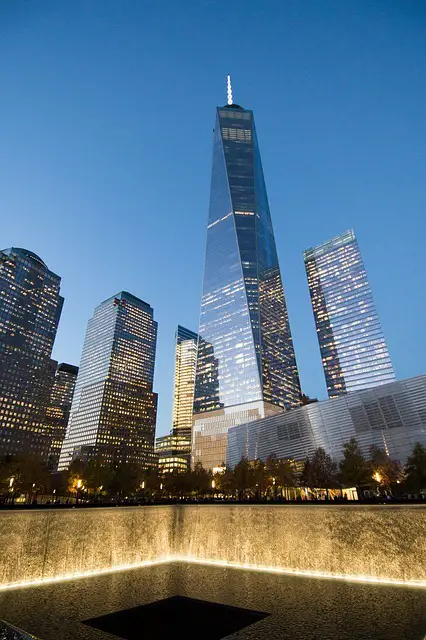 In remembrance of the events of September 11, 2001,  this all-access experience includes a guided tour of Ground Zero and the 9/11 Memorial, entry to the 9/11 Museum for a self-guided tour, as well as access to the One World Observatory, located in the Freedom Tower.
Duration: 5 Hours
Activity Level: Medium
Wheelchair Accessibility: Yes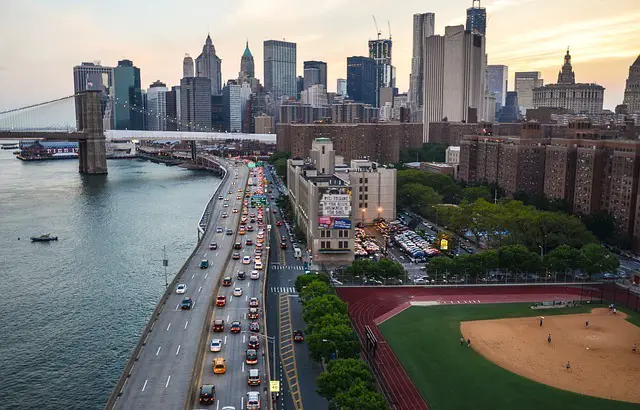 Eat like a local in New York's hippest borough with this half-day cultural and food tour. Start in Williamsburg, a hub for many popular culinary trends, moving through tastes of Italy, Poland, a chocolate factory located at the base of the Manhattan Bridge, ending with a picnic meal of authentic Latin street food.
Duration: 4.5 Hours
Activity Level: Medium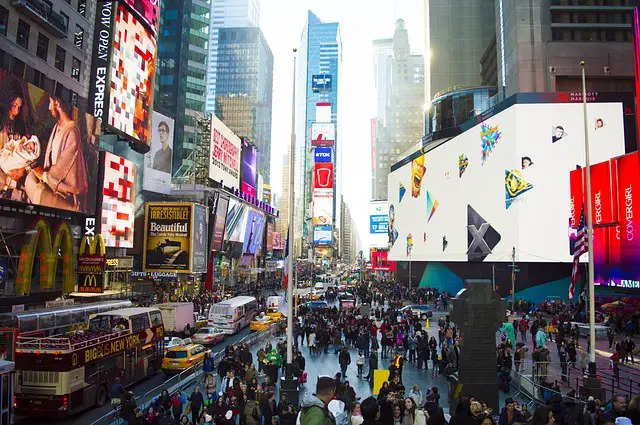 See New York City's top sights on this small group guided tour with choice of 3 itineraries: the 4 hour highlights tour, the 6 hour tour which includes a harbor cruise and lunch, or the 8 hour Ultimate tour which includes Top of the Rock admission.
Duration: 4 to 8 Hours
Activity Level: Medium
Wheelchair Accessibility: No
Cruise Planning at this Port