Cape Liberty Cruise Port Parking
Bayonne Cruise Terminal - Onsite Parking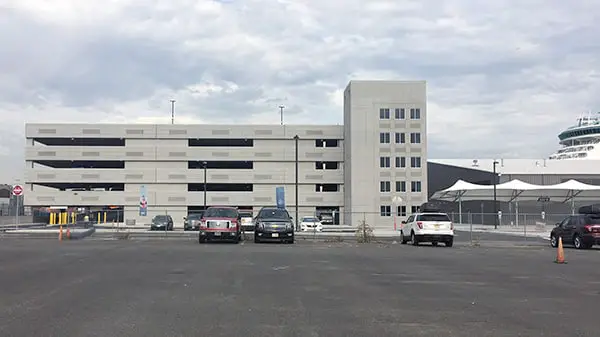 Cape Liberty Parking Garage
Note: Parking prices are subject to change without notice. Contact the cruise terminal for the most current pricing.
Location - Central Parking facilities for Cape Liberty cruise passengers are available at 4 Port Terminal Boulevard, adjacent to the terminal
Fees -  $30/day, double for oversized vehicles such as RVs which may take up two parking spots.
Payment Methods - cash, and major credit cards.
There is an open-air lot for vehicles which exceed the garage height restriction of 7'4".
Cape Liberty Cruise Port New Jersey - Off-Site Parking
Cape Liberty Hotels with Park & Cruise packages
Cruise Planning at this Port