Ensenada – Mexico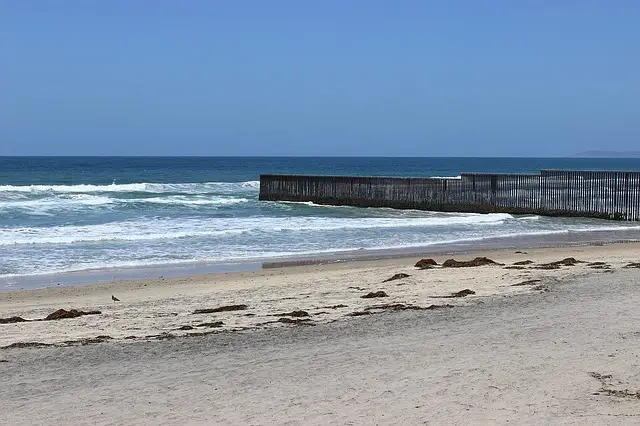 This seaside city is a short 68 miles from the California border to the United States, but almost two hours from Mexico City. Discovered by the Spanish in 1542, the Quechan peoples had been living there for centuries and doing just fine before the Spaniards arrival. 
As is true of the history of many port cities, Ensenada has seen many outsiders who wished to capitalize on the area. Spanish missionaries, Russian settlers and gold miners and gamblers have left their mark. 
Surrounded by the Pacific Ocean and the Sea of Cortez, Ensenada is the largest municipality in Mexico. The atmosphere in Ensenada is rather informal and less hectic than Tijuana. 
Ensenada is known as the "Capital del vino Mexicano" (Capital of Mexican wine) because it is the beginning of the Wine Route in Baja California.  It has also been called the "Cinderella of the Pacific" and the "Pearl of the Pacific." The harbor and waterfront area are at the heart of the city and today Ensenada depends on fishing, shipping and tourism. 
Good To Know
As you would in any unfamiliar place, be aware of your surroundings. Some areas of Mexico get a bum wrap, and others deserve their unsavory reputations. Keep your wits around you and don't venture off alone or at night.
Check out these excursions in Ensenada.
Weather:
Summers in Ensenada are short, warm, and arid; the winters are long and cool; and it is mostly clear year round. Throughout the year, the temperature typically varies from 50°F to 85°F and is rarely below 43°F or above 92°F.
Currency:
The peso is the official currency of Mexico. However, most businesses in Ensenada accept US dollars. If you use American dollars, you still may get change back in pesos.
It has become increasingly difficult to convert travelers checks into peso at Mexican banks, and it is usually a time-consuming affair. ATM machines are prevalent in Ensenada, and they dispense pesos. 
Get current exchange rates here: xe.com
Wireless Internet:
There are numerous cafes that have WiFi. Some are free, but those that charge are reasonable.
Languages:
Spanish is the official language of Mexico. English is spoken in most of the tourist areas.
Where You Dock in Ensenada – Mexico
Located on the coastline of Bahia de Todos Santos (Bay of All Saints), the pier is on an inlet of the Pacific Ocean. The port is important for fishing, commercial cargo and cruise ships. 
This is Baja California's only deep-water port. The port has terminals for commercial, industrial and cruise ships. The world's largest Mexican flag adorns the harbor. 
The cruise ship terminal has a market and numerous shops for souvenirs. There is also a pharmacy and tobacco and liquor shops. Taxis and tour buses queue at the dock also. 
The cruise ship pier is within walking distance of Avenida Lopez Mateos, which is the main tourist shopping and dining area. There are also shuttle bus services, at an extra cost, that will take you into the city.
Getting Around Ensenada – Mexico
Walking
It is easy to walk through the downtown and tourist zone in Ensenada. Numbered streets run north and south, and celebrity names streets run east and west.
Shopping In Ensenada – Mexico
When in Mexico, there are some key items to look for to take home as souvenirs of your trip: silver, tequila, chocolate, vanilla, but also handcrafted goods such as textiles (blankets, clothes), leather goods, wood art, ceramics, jewelry. When in the Baja region, look for wine made from area wineries. 
There are a few shops right at the port, but often these stores sell mass-produced goods that are "touristy" but not very unique. 
Plaza Marina
If you walk along the paved waterfront boardwalk called the Turistico, there is a shopping and restaurant area with the shopping center Plaza Marina located less than a mile, about a kilometer, from the pier.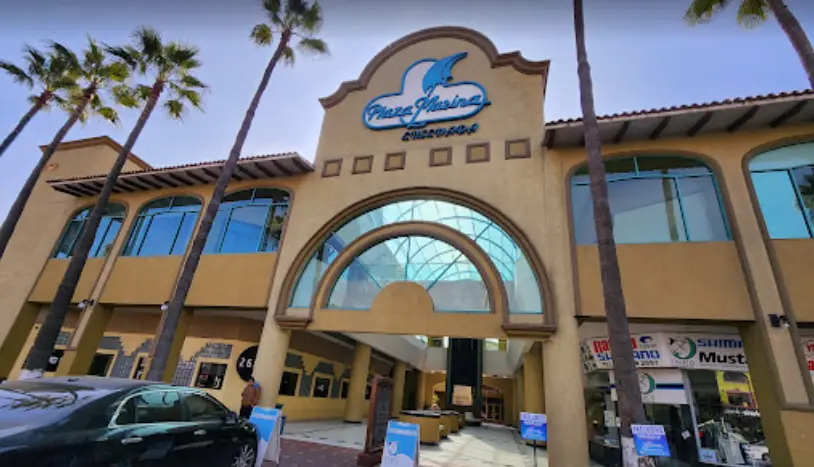 Mercado Negro 
This local market is as much a tourist attraction as it is a shopping area. Mainly a fresh fish market, where locals catch and sell their fresh seafood, but also has some souvenir stalls including goods from the area. There are also spots to grab some lunch, as well as bathrooms.