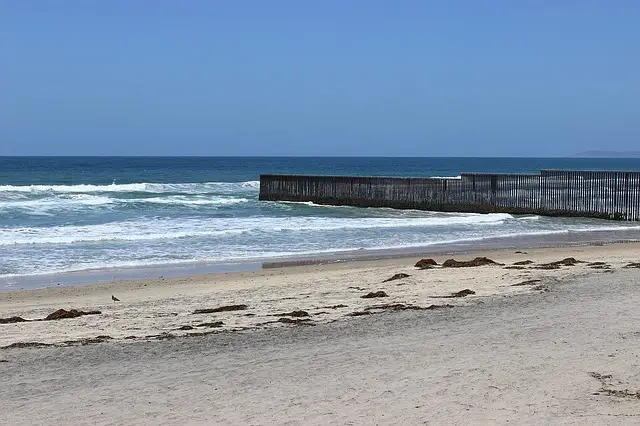 This seaside city is a short 68 miles from the California border to the United States, but almost two hours from Mexico City. Discovered by the Spanish in 1542, the Quechan peoples had been living there for centuries and doing just fine before the Spaniards arrival. 
As is true of the history of many port cities, Ensenada has seen many outsiders who wished to capitalize on the area. Spanish missionaries, Russian settlers and gold miners and gamblers have left their mark. 
Surrounded by the Pacific Ocean and the Sea of Cortez, Ensenada is the largest municipality in Mexico. The atmosphere in Ensenada is rather informal and less hectic than Tijuana. 
Ensenada is known as the "Capital del vino Mexicano" (Capital of Mexican wine) because it is the beginning of the Wine Route in Baja California.  It has also been called the "Cinderella of the Pacific" and the "Pearl of the Pacific." The harbor and waterfront area are at the heart of the city and today Ensenada depends on fishing, shipping and tourism. 
Good To Know
As you would in any unfamiliar place, be aware of your surroundings. Some areas of Mexico get a bum wrap, and others deserve their unsavory reputations. Keep your wits around you and don't venture off alone or at night.
Check out these excursions in Ensenada.
Where You Dock in Ensenada – Mexico
Located on the coastline of Bahia de Todos Santos (Bay of All Saints), the pier is on an inlet of the Pacific Ocean. The port is important for fishing, commercial cargo and cruise ships. 
This is Baja California's only deep-water port. The port has terminals for commercial, industrial and cruise ships. The world's largest Mexican flag adorns the harbor. 
 

 

View this post on Instagram

 
The cruise ship terminal has a market and numerous shops for souvenirs. There is also a pharmacy and tobacco and liquor shops. Taxis and tour buses queue at the dock also. 
The cruise ship pier is within walking distance (1 mile) of Avenida Lopez Mateos, which is the main tourist shopping and dining area.  It is a flat, paved walkway, and will take about 20 minutes on foot. There are also shuttle bus services that will take you into the city center for $4 USD pp round trip (as of early 2023).
Getting Around Ensenada – Mexico
Walking
The ship docks within a mile's walk of downtown. It's an easy, flat paved walk with a few opportunities for photo-ops. It will take an average walker about 20 minutes. 
Once there, it is easy to walk through the downtown and tourist zone in Ensenada. Numbered streets run north and south, and celebrity names streets run east and west.
Shuttle to Downtown
If you don't feel like walking, there are shuttles at the port that will take you between the city center and port for a round-trip price of $4 USD per person (as of early 2023), so make sure you have some cash with you when you get off the ship. They will drop you off and pick you in the area of the Bahia Hotel, along Adolfo Lopez Mateos Avenue, which is the main shopping and dining area. 
Buses
There are buses in Ensenada. This public transport is in vehicles called "micros". While it is inexpensive to ride the buses, it is best to do so only if you are not pressed for time, know exactly where you are going and have a sense of adventure, cause it will probably be one. 
Taxis
Taxis are prevalent at the cruise ship dock and in the downtown area. 
Rental Cars
If you are just in port for the day, you really won't need a rental car. Most of what there is to see and do is downtown. If, however, you have the time and want to go exploring, there are rental car services in Ensenada.
To rent a car in Ensenada, you will need a major credit card, be at least 23 years of age, have a valid photo drivers license (no copies or photocopies) and a passport. Driving is on the right hand side of the road in Mexico. 
Also, using a seatbelt is mandatory, driving under the influence is illegal, if an oncoming vehicle flashes their lights at you it means to slow down. Blinkers are used indiscriminately in Mexico, so do not count on them being an accurate action the driver is going to take. Use caution at night as Mexico is a free-range country and cattle roam at night. 
Here are a few of the rental services in Ensenada:  
Shopping In Ensenada – Mexico
When in Mexico, there are some key items to look for to take home as souvenirs of your trip: silver, tequila, chocolate, vanilla, but also handcrafted goods such as textiles (blankets, clothes), leather goods, wood art, ceramics, jewelry. When in the Baja region, look for wine made from area wineries. 
There are a few shops right at the port, but often these stores sell mass-produced goods that are "touristy" but not very unique. 
Plaza Marina
If you walk along the paved waterfront boardwalk called the Turistico, there is a shopping and restaurant area with the shopping center Plaza Marina located less than a mile, about a kilometer, from the pier.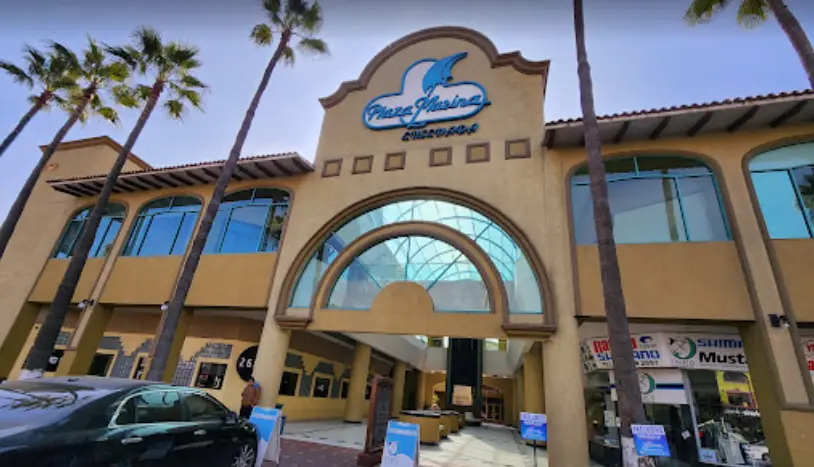 Mercado Negro 
This local market is as much a tourist attraction as it is a shopping area. Mainly a fresh fish market, where locals catch and sell their fresh seafood, but also has some souvenir stalls including goods from the area. There are also spots to grab some lunch, as well as bathrooms. 
Located a couple of blocks north of the Mercado Negro, approximately a 20 minute walk from the cruise terminal, or a 7 minute walk from the downtown shuttle drop off, you will find Bazar Casa Ramirez.  Here, you will find a collection of festive arts and crafts that are inspired by Mexico. The shop is two stories, so there is plenty to see. Choose from items of folk art, silver, crosses, mirrors and textiles.
Synonymous with Mexico, tequila is celebrated at this shop which is located just down from Casa Ramirez. Made from the blue agave, these plants prefer the higher altitudes of Jalisco state in western Mexico. The plant has to grow for 7 to 10 years before it is ready to be harvested, so this is not a quick process. This boutique has over 600 different tequilas, and they do offer free samples.
This clothing store specializes in handmade textiles, turning them into contemporary Mexican fashion made with their original designs. If you're looking for something one-of-a-kind, check out this boutique  which is less than a 15 minute walk from the cruise dock, or a 2 minute walk from the shuttle drop-off.
Dining In Ensenada – Mexico
You will not be short of finding a place to eat in Ensenada. The majority of restaurants are going to offer seafood and Mexican fare. We have listed those restaurants that have had the best reviews from guests.
One of the best restaurants in Ensenada for seafood, Muelle 3 is a very popular place, so it is highly recommended to make reservations ahead of time. The seafood is fresh, with octopus, clams and a wide variety of fish dishes. They also have burritos if you don't prefer fish. It is located about a 20 minute walk from the cruise port, along the Malecon and they have indoor and outdoor seating.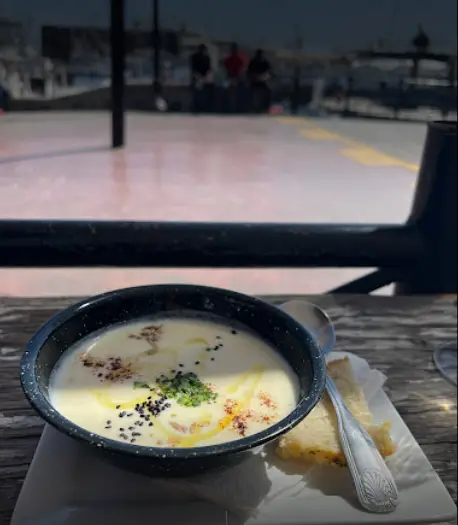 Mexican fare, but with fine dining quality. The menu has chicken rolled with spinach and cheese, squash blossom soup, rice, mixed vegetables and all flavored without being too salty or spicy. They also have an extensive breakfast menu. Guests highly recommended Maria Camelia's for both the food and friendly atmosphere. Maria Camelia is located about a 15 minute walk from the cruise shuttle drop-off downtown. 
Across the street from the cruise shuttle downtown drop-off, you'll find the popular La Guerrerense, where the reviews say it lives up to the hype! The tostadas are a must try, but they run out later in the day, so try to get there early. They also have a food truck that has been visited by food gurus Anthony Bourdain and Mark Wiens. Sister restaurant is Sabina, which is across the street. Check out this video below:
Located a 5 minute walk from the downtown cruise shuttle drop off you can eat inside or out, the fresh salsa and salads made at your table make this a memorable restaurant according to reviewers. Both seafood and Mexican dishes like grilled octopus or homemade tortillas are available. They have a selection of wine and the inevitable tequila.
The fresh seafood is what most reviewers commented on, with some saying it was the best they had ever had. Abalone, seabass, oysters and a variety of sauces to go with them were also noted. They specialize in seafood but also have pasta dishes. It's a great place to visit if you're looking to get away from some of the crowds, as it's about a 15 minute walk away from the shuttle drop-off. 
To switch it up from Mexican, although there is still plenty of seafood involved, Massimo is a highly-rated Italian restaurant located less than a 10 minute walk from the cruise terminal. Eggplant, fettucine alfredo, bolognese, ravioli, gnocchi and spaghetti are just a few of the traditional Italian dishes on offer. The chef is from Italy and makes his own pastas for the dishes.
Things To Do in Ensenada – Mexico
Walk the Malecon
If you are not interested in the touristy aspects of town, the Malecon is a boardwalk that lines Ensenada's Bay of All Saints. It is not a long walk, but you will see the huge Mexican flag and the sea lions, pelicans, and watch the fishermen bring in their catch. 
Located on the main stretch across the street from the cruise terminal,  Rivera del Pacifico was a casino back in the 1930s to 1950s. The architecture and design that went into the building makes it a very interesting place to see. During the prohibition period, Hollywood stars and other party people would travel here to get their alcohol. Today it is a museum, open-air theater, an eatery and souvenir shop. Outside of the Rivera is a sculpture garden also worth seeing.
If you would like to be in the same place that Bing Crosby had a few beers and Steve McQueen also popped in, Hussong's Cantina is the place. Both John Wayne and Marilyn Monroe had margaritas at Hussong's, which is considered the birthplace of the margarita. Founded by a German immigrant in 1892, Hussong's offered beer for a nickel and whiskey for a dime. Over a hundred years and three generations later, the Cantina is still owned by the Hussong family. The cantina is much the same place, decor-wise, that it was back in 1892.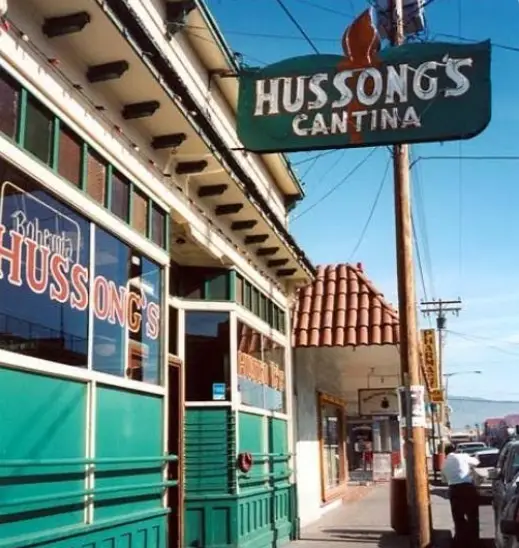 Valle de Guadalupe
Mexico and wine aren't often synonymous, but the Valle de Guadalupe  is only a short drive from Ensenada and it's a must-visit for wine aficionados who enjoy world-class wineries. It is home to more than 100 wineries and the region produces about 95% of Mexico's wines. Often referred to the "Napa Valley of Mexico," the climate is actually closer to the Mediterranean regions of Italy's best wineries. Check out this highly rated Wine Route tour which visits 4 wineries and the Wine Museum of Baja.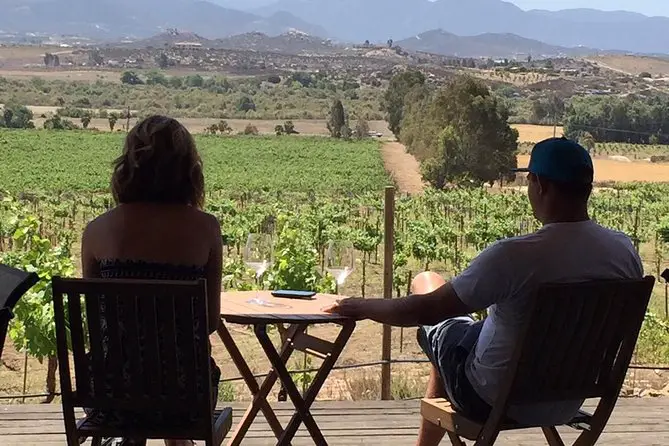 Beaches
Ensenada isn't really known for its beaches as it's more of a fishing town. However, if you're really set on visiting a beach, here are a couple below. Just know that most are private and those that are public don't have any amenities and garbage is often an issue. 
Playa Hermosa
This is the closest beach to the cruise terminal, at a short 5 minute drive. Its a public beach but there are no amenities, though vendors selling drinks and snacks are common.  Beware, however, that in mid-2022, this beach was closed due to high pollution. It is unknown if more recent testing has shown otherwise.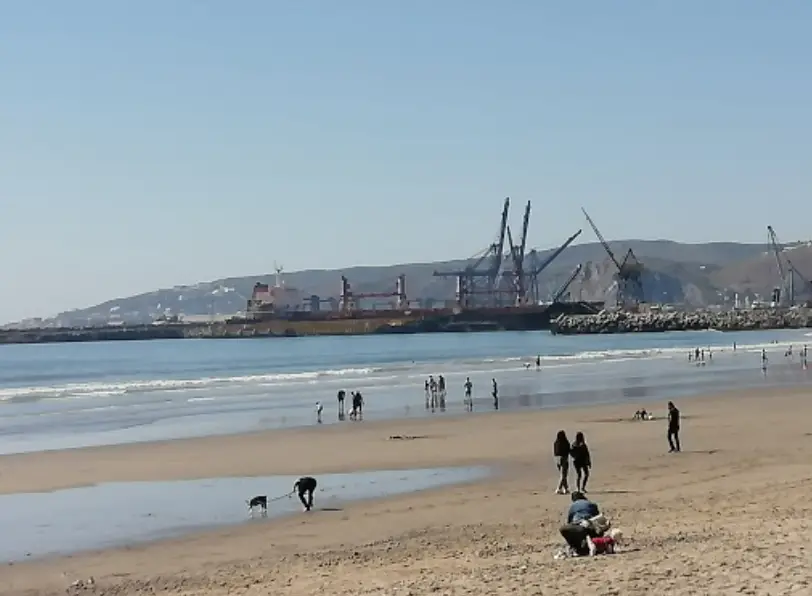 Playa Guarnicion Militar
Located further south of Playa Hermosa, this beach is good for walking, but can have strong undercurrents so swimming isn't ideal. 
Top Tours & Excursions In Ensenada – Mexico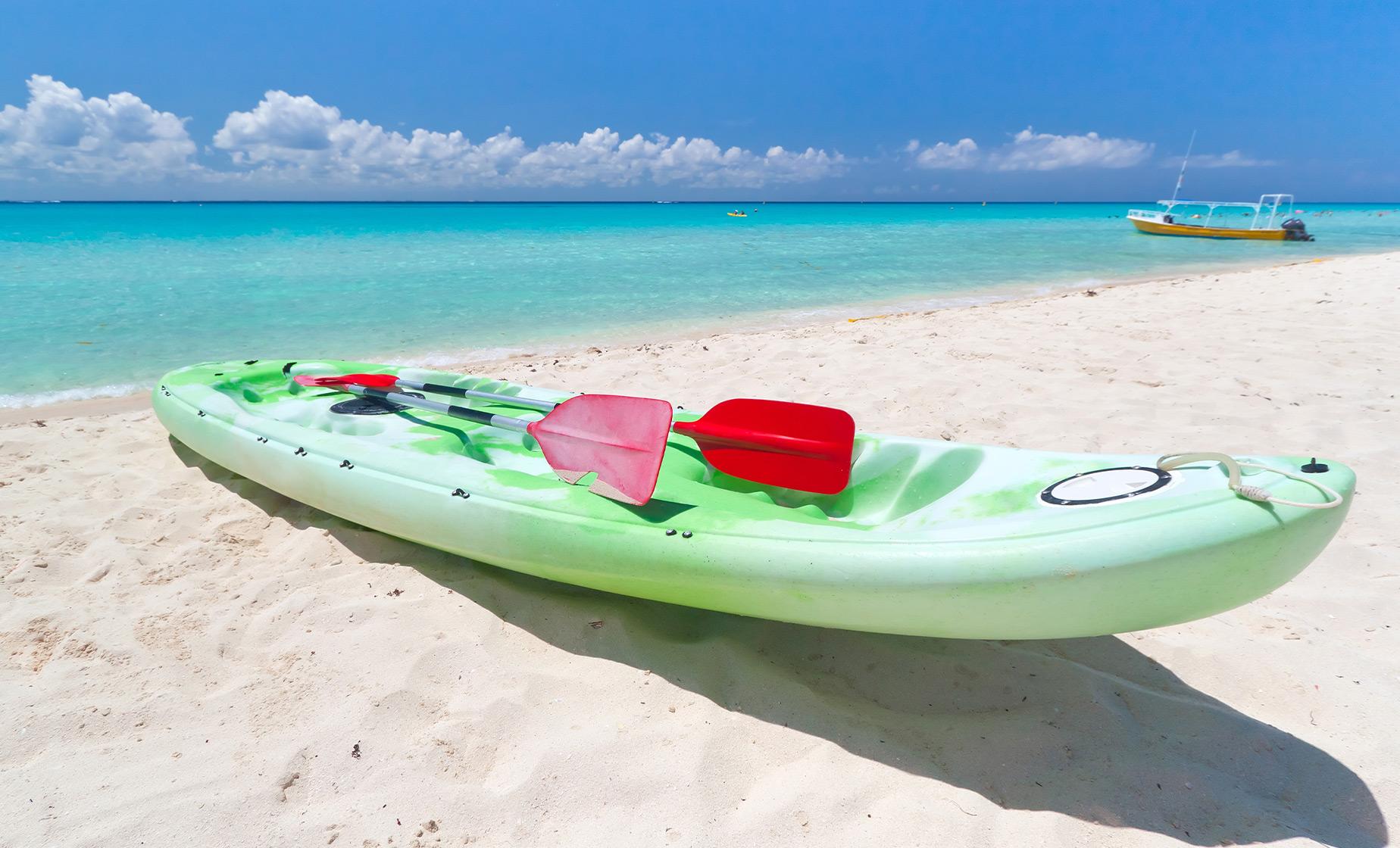 Your active adventure will begin with a scenic and panoramic drive past Ensenada's many colorful buildings, cultural monuments, and shops. On the ride you will see the spectacular view of the ruggedly beautiful coastline before arriving at the village of Bufadora where you will witness for yourself the largest natural blowhole in the world at Bufadora Cove on the Punta Banda peninsula. You will receive a safety briefing and equipment instruction...
Duration: 4 Hours
Activity Level: Difficult
Note: Max. weight 250 lbs; Min. age 8 years
Food: Water provided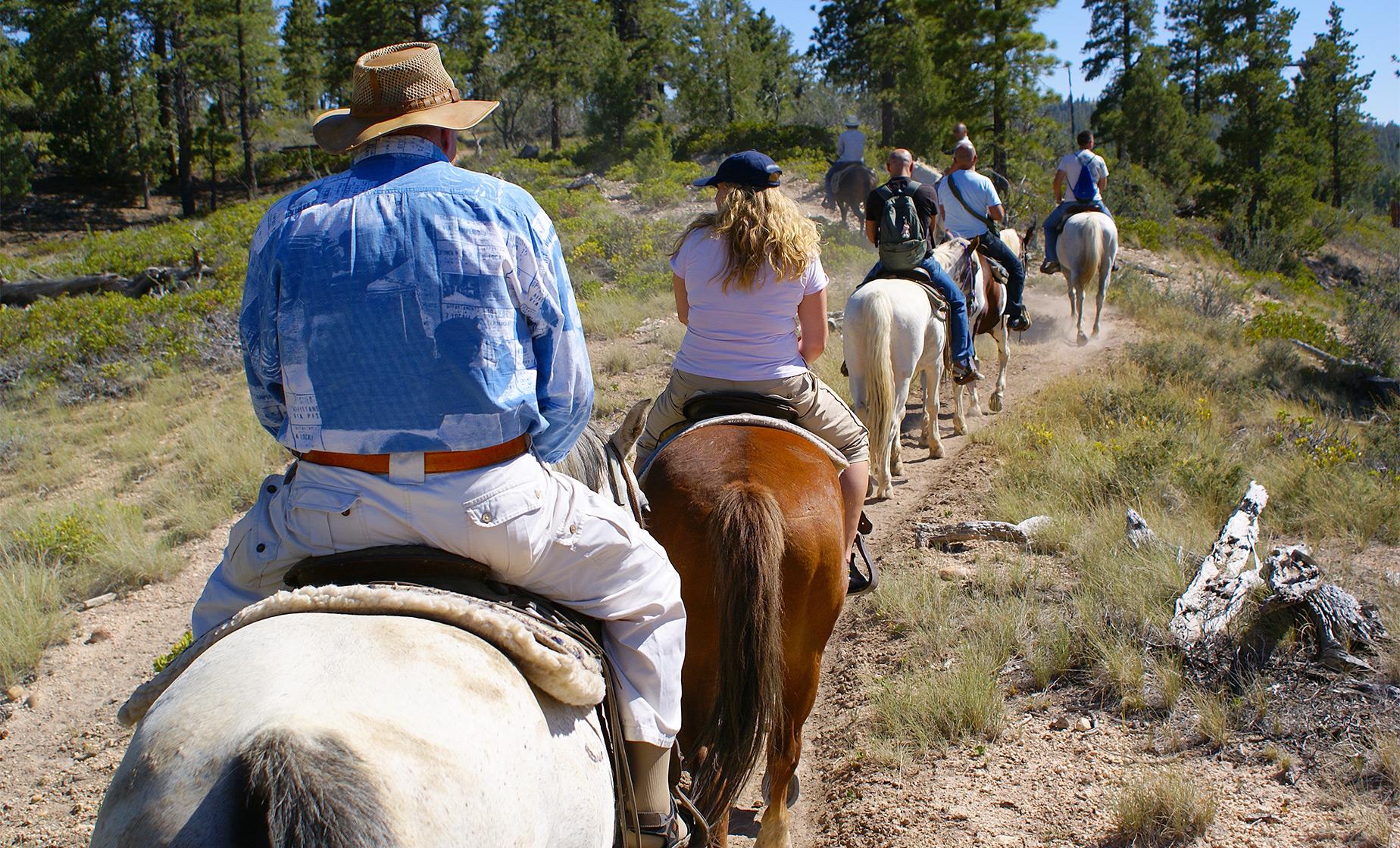 Spend two hours riding down historic trails in Baja California. This Ensenada tour will have you reliving history while enjoying some incredible sights. On this tour, you'll go down the trails that the area's first missionaries used en route to San Diego and San Francisco. For your safety and comfort, your horse is equipped with a Tarahumara Indian Chair. Once you're all saddled up, you're off! During your trail ride, you'll come across Echo C...
Duration: 4 Hours
Activity Level: Moderate
Note: Max. weight is 220 lbs; Min. age 8 years.
Wheelchair Accessibility: No
Food: Bottled water included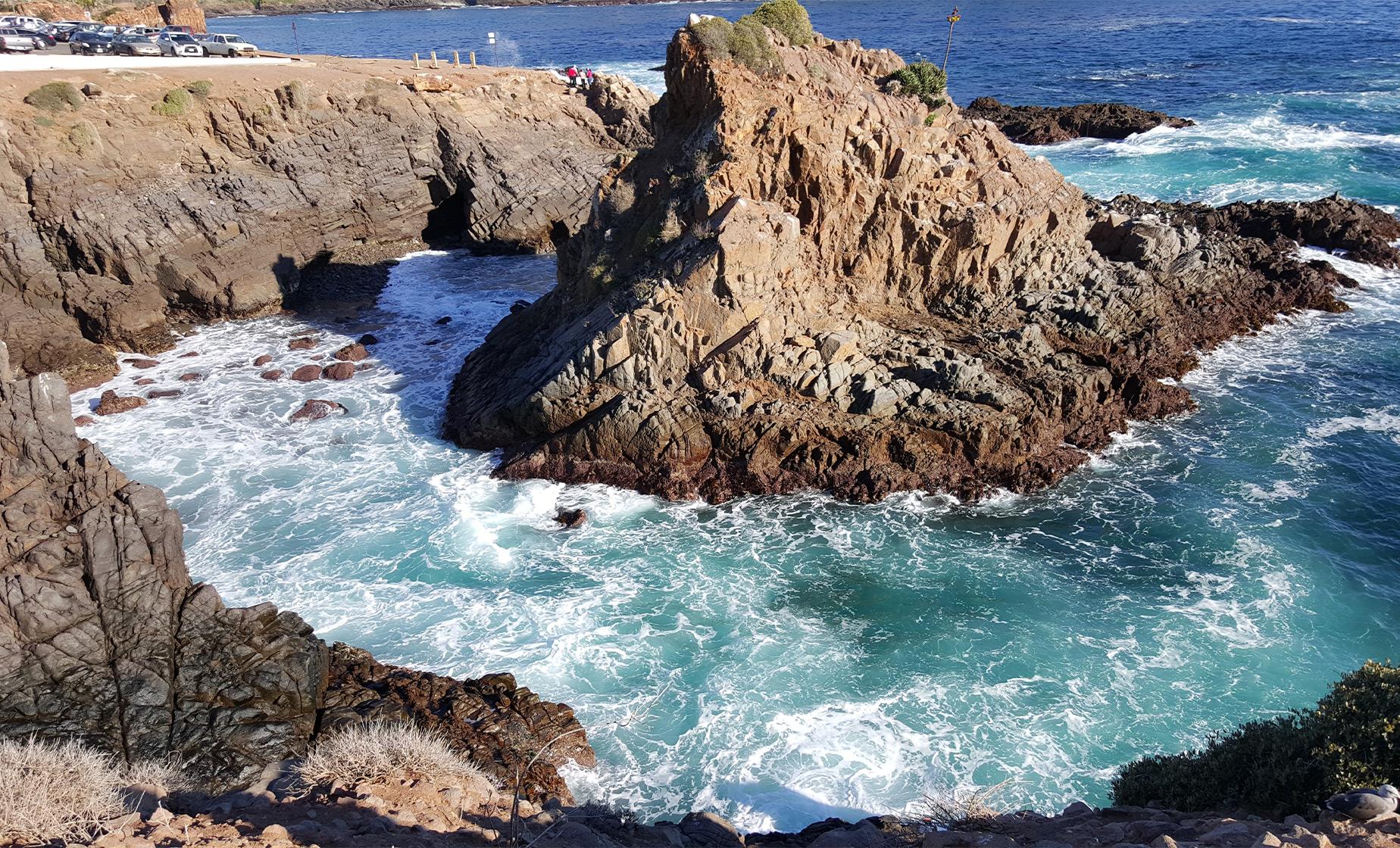 No Ensenada trip is complete without a visit to La Bufadora, the area's famous blowhole. During this Ensenada tour, you'll be face-to-face with this natural wonder that sprays water more than 100 feet into the air. You'll be greeted by your guide at the pier and transported to La Bufadora, which is located roughly 20 miles from Ensenada. After your 90-minute stop at La Bufadora and its surrounding flea market, you can either continue shopping i...
Duration: 3.5 Hours
Activity Level: Moderate
Wheelchair Accessibility: Folding wheelchairs can be accommodated but must be able to board coach bus.