Mexico is a popular cruise destination for its stunning beaches, delicious food, and vibrant culture. However, safety concerns have caused some travelers to question whether cruising to Mexico is a safe option.
In this article, we'll explore some of the most popular cruise destinations in Mexico and provide information to help you make an informed decision about your next vacation.
Most Popular Cruise Destinations in Mexico
Cozumel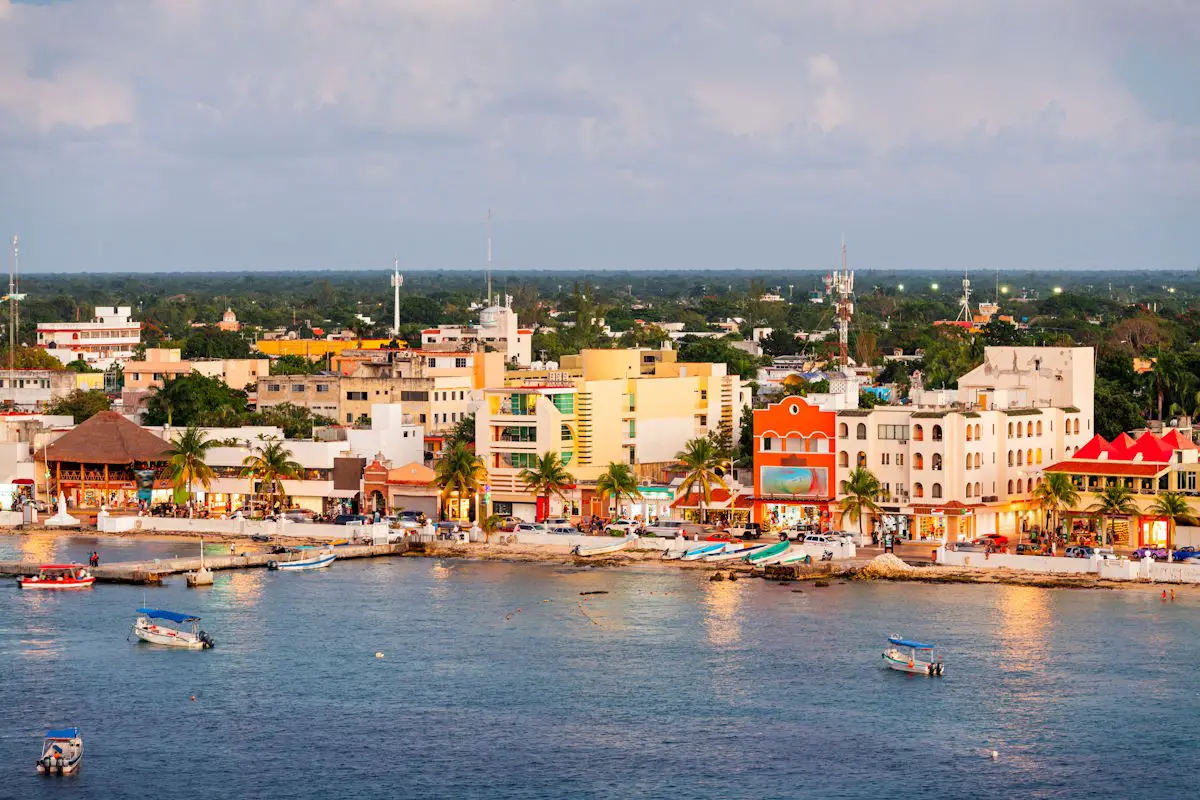 Located in the Caribbean Sea, Cozumel is a popular stop for many cruise lines. 
This small island is known for its crystal-clear waters and abundant marine life, making it a great destination for snorkeling and scuba diving.
Cozumel is also home to a variety of shopping and dining options, as well as historical and cultural attractions such as the Mayan ruins of San Gervasio and a number of excursions in Cozumel that are both safe and fun.
Cabo San Lucas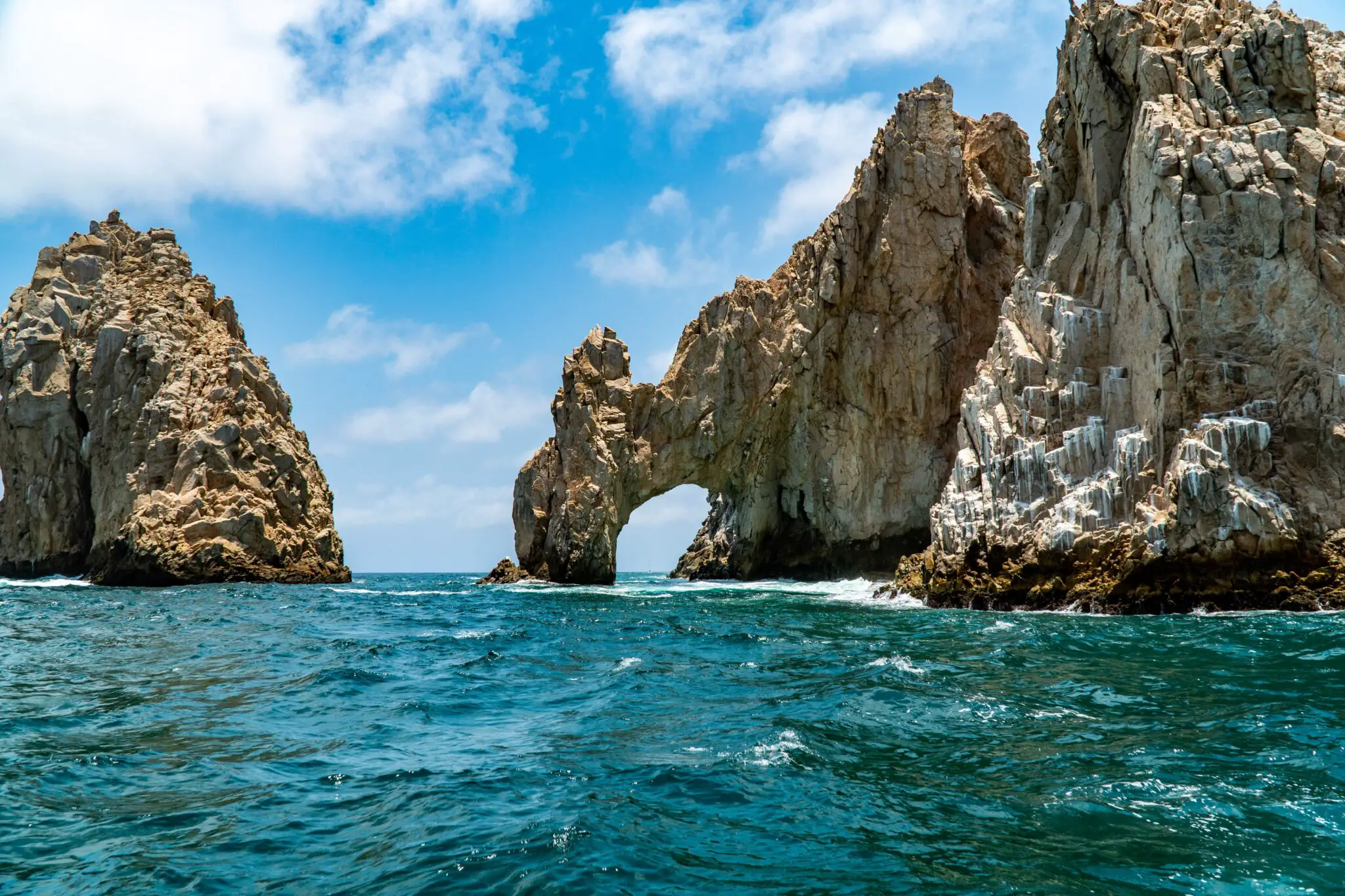 Located on the southern tip of the Baja California Peninsula, Cabo San Lucas is known for its breathtaking natural beauty, including stunning beaches and rugged cliffs.
Visitors to Cabo San Lucas can enjoy a variety of activities, including fishing, snorkeling, and whale watching.
The city is also home to a vibrant nightlife scene, with many bars and clubs offering live music and entertainment.
Puerto Vallarta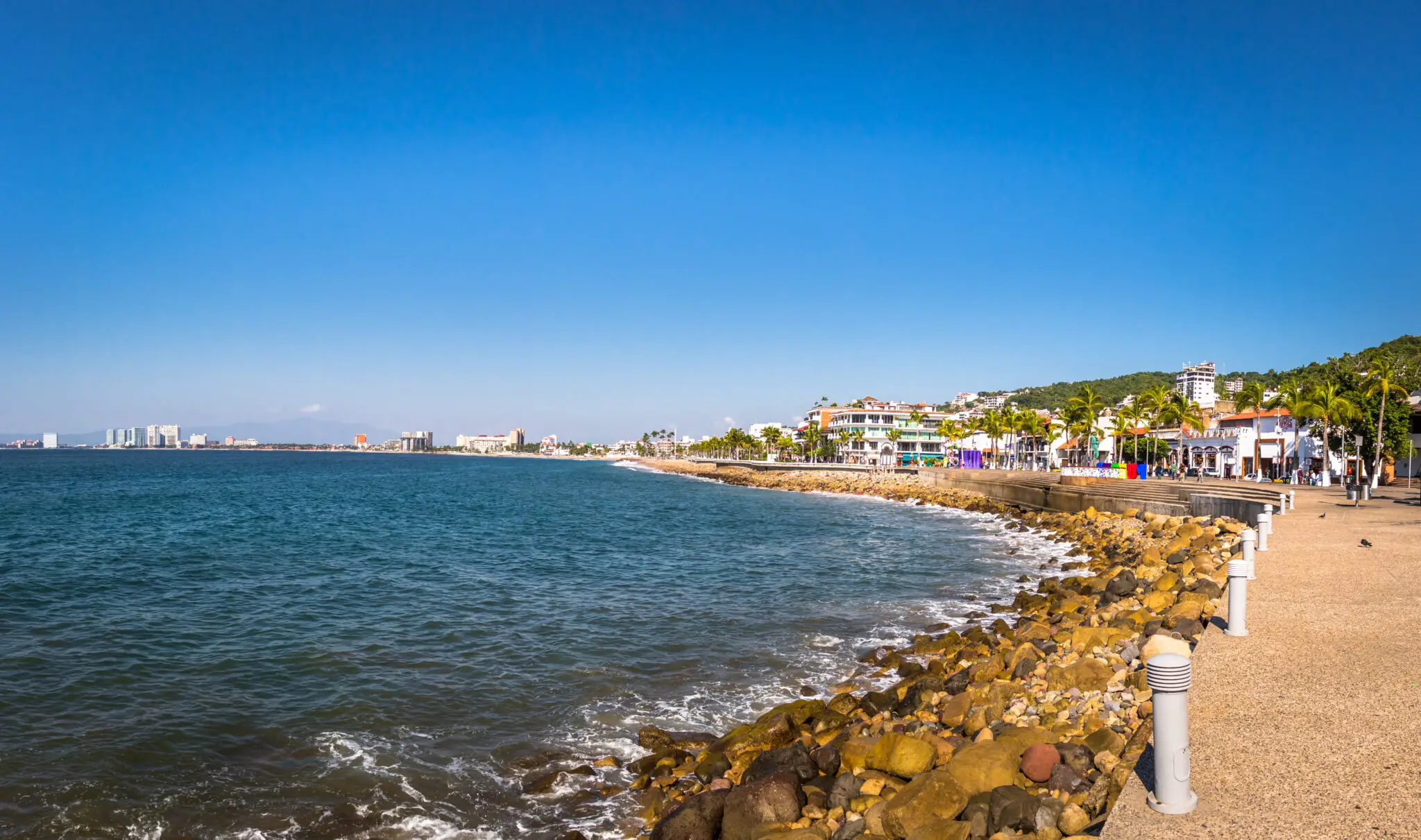 Located on the Pacific coast of Mexico, Puerto Vallarta is a charming town known for its cobblestone streets, white-washed buildings, and beautiful beaches.
Visitors can enjoy a variety of activities, including hiking, horseback riding, and kayaking.
Puerto Vallarta is also home to a variety of dining and shopping options, as well as cultural attractions such as the Church of Our Lady of Guadalupe.
Is it Safe to Cruise to Mexico?
Mexico has long had a history that has included uncontrolled violence, making safety while visiting the country a real concern. Mexico has been notorious for gang and cartel-related crime.
There has been much reporting in the news lately about the recent deadly Mexico kidnapping of four Americans who had traveled to the border city of Matamoros.
Instances, like the Americans being kidnapped, bring the issue of safety to the forefront. The answer to the question of safety when visiting Mexico is a complicated one.
It ultimately depends on where you are going, when you are going, how you get there, and your own awareness.
Cruising To Mexico
Cruise lines take the safety of their crew and passengers very seriously. Cruise lines stay on top of relevant information and current conditions when making a determination to stop in a Mexican port.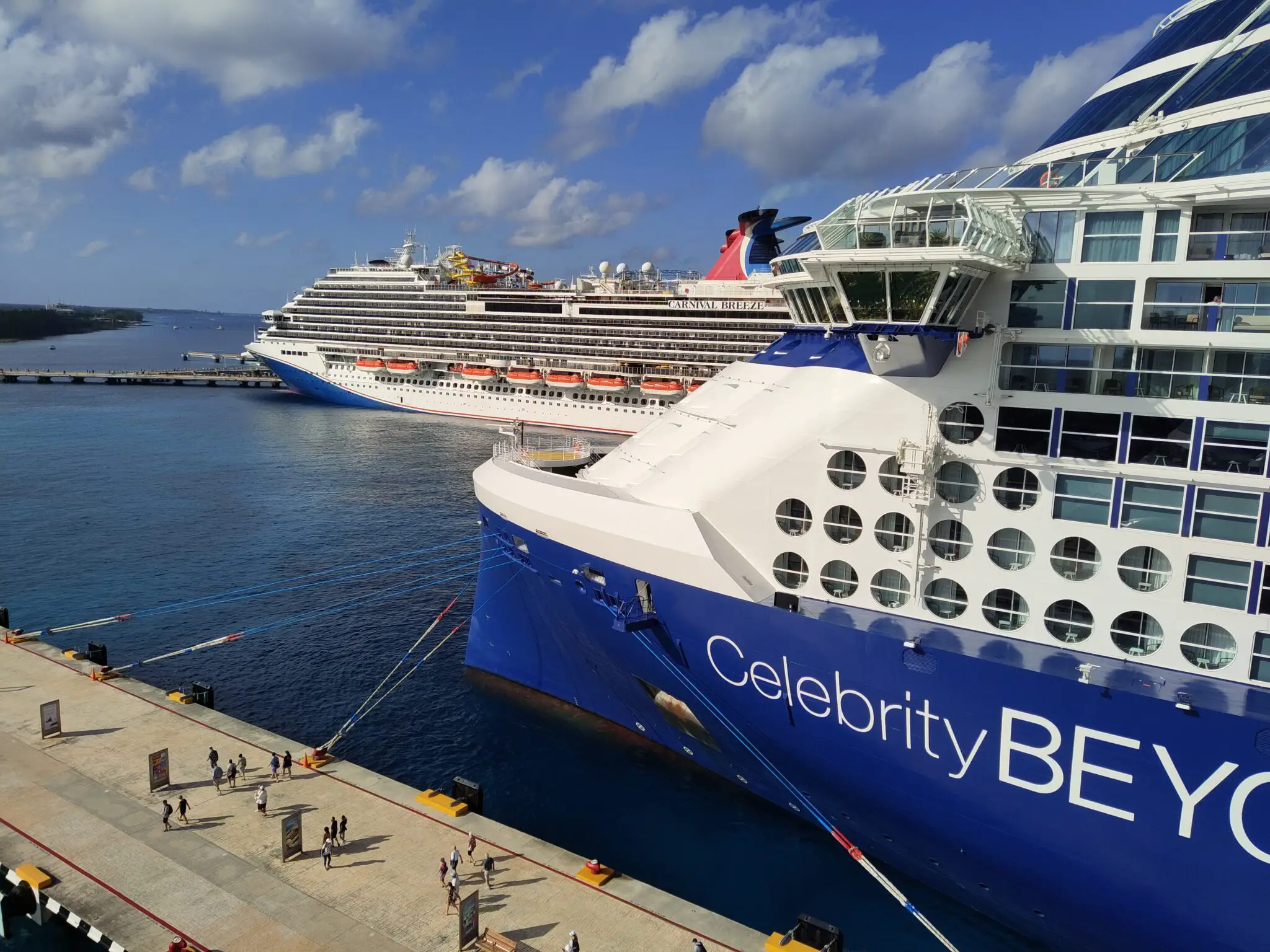 While it is good to know that your cruise line has your safety front and center, it is also your responsibility to be informed about your intended destination.
The U.S. Department of State has a Mexico Travel Advisory that you can consult to find recommendations for travel.
The U.K. also advises travelers about Safety and security in Mexico.  They have stated that the Mexican government makes efforts to protect major tourist destinations like Cancun, Playa del Carmen, Cozumel, Los Cabos, Puerto Vallarta and Nuevo Vallarta.
If you are on a cruise that has a port of call in Mexico, make your own determination about going ashore. If you choose to go ashore, travel in a group and stick to the known tourist areas.
While this may not give you a "true" feeling for the country, it also keeps you in the areas that tend to be safer for tourists.
Consult With Your Cruise Line
Most cruise lines will also advise you not to wear flashy jewelry or carry large amounts of cash when getting off the ship at ports of call. Leave your passport on the ship in your cabin safe, too.
Cruise lines will also advise you to book excursions through the cruise lines, and not to go off on your own.
Overall, cruising to Mexico is generally considered safe. However, as with any travel destination, it's important to take precautions to ensure your safety. Here are some tips to help you stay safe while cruising to Mexico:
Research your destination. Before you leave, research your cruise destinations and learn about any potential safety concerns. Stay informed about current events and travel advisories, and be aware of any areas to avoid.
Stick to well-traveled areas. When you're exploring onshore, stick to well-traveled areas and avoid venturing into unfamiliar areas alone.
Consider taking a guided tour to ensure you stay safe and make the most of your time ashore.
Always be aware of your surroundings and keep an eye out for any suspicious activity. If you feel unsafe or uncomfortable, trust your instincts and leave the area.
Personal Experience In Cozumel
In February of 2023, I was on a cruise that had a port of call in Cozumel. I left cash on the ship and used my credit card for purchases, and took my own water.
I was with others, and for the most part, we kept in a group. We stayed on the beaten path and visited the shops, had lunch and some in our group snorkelled on the beach.
Everyone we encountered was friendly, and when we had questions, they were helpful. I did not once feel afraid or unsafe during my time onshore.
That being said, myself and the group I was with followed the recommendations for visiting the port and our time on shore was enjoyable.
Final Thoughts
As with any place you go, even in your own neighborhood, you need to be aware of your surroundings. If your cruise itinerary includes stops in Mexico, get recommendations from your cruise line for safely visiting ports.
There is no guarantee of safety in any destination, but cruise lines do their part to make sound decisions on ports of call and give pertinent advice to passengers.
Ultimately, you are the one who will make the final decision on where you will travel. Do your research before traveling and heed the advice given by your cruise line.
FAQ
Is it safe to drink the water in Mexico?
It is recommended that travelers drink bottled water in Mexico, as the tap water may contain bacteria that can cause illness. It is important to know that ice, or should also be avoided in Mexico, and be aware that fresh fruit or vegetables may also have been washed in tap water.
If you are getting off the ship at a Mexican port of call, take your bottled water with you.
If you need to get a drink while in port, there is no shortage of places that sell bottled water and soda. It is always better to be safe than sorry when drinking beverages in Mexico.
What should I do if I get sick while on a cruise in Mexico?
If you get sick while on a cruise, it's important to inform the ship's medical staff immediately. They can provide medical attention and help you determine the best course of action.
Are there any vaccinations I need to get before cruising to Mexico?
It is recommended that travelers to Mexico be up-to-date on routine vaccinations, including measles, mumps, rubella, and influenza.
Depending on your itinerary and activities, you may also need additional vaccinations. Consult with your healthcare provider before you travel to determine what vaccinations you may need.
Check with your cruise line, too, and they will be able to tell you what types of vaccinations will be needed for your trip.
Generally, since you will only be in the country for a few hours, special vaccines are often not necessary, but checking will give you peace of mind.
This page contains affiliate links for which we may receive financial compensation when a purchase has been made through one of our affiliate partners.
About
Joy is the Co-Founder & Content Manager/Expert for CruisePortAdvisor.com and one of the founders of the site. She loves to travel, sing & bake.