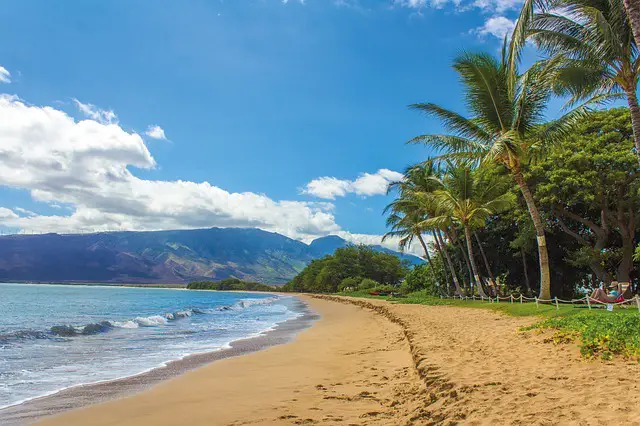 UPDATE AUGUST 10, 2023:
A devastating fire has destroyed many buildings in Lahaina, including harbor, the cruise tender pier, and the historic downtown, including the famed banyan tree. Itineraries with a stop in Lahaina will be diverted to alternate ports for the foreseeable future.
Hawaii is the 50th state of the United States of America, and the only one that is completely made up of islands. Hawaii is over 2,000 miles southwest of California and made up of 8 major islands, numerous atolls and numerous islets.
Maui is the second-largest island, behind the island of Hawaii. It is often referred to as the Valley Isle because of a low-lying isthmus connecting the two halves of the island. From the air, some feel that the island looks much like a butterfly.  The town of Lahaina is the most visited town in Maui. It is compact and walkable, but that also means it can be one of the most crowded. The town was once known as Lele, which means "relentless sun" in Hawaiian. Lahaina has also been the former Hawaiian capital.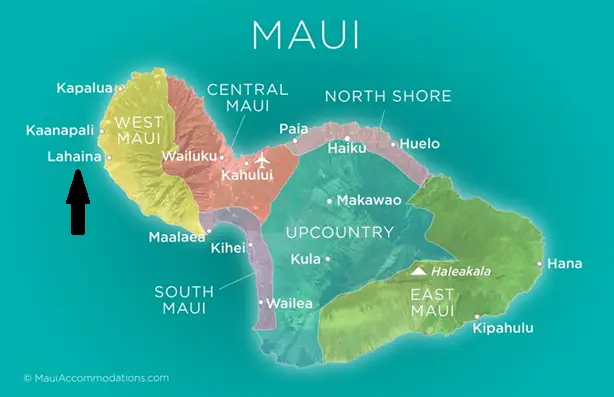 Settled by the Polynesians more than a thousand years ago, Captain James Cook came upon the islands in 1778. He would have landed on Maui, but the surf was too high and he could not find a harbor, so he went ashore on Hawaii island.  Lahaina has been known, in the past, as playing a significant role as a Pacific whaling port. During the whaling boom of the mid-1800s, there were as many as 400 ships and 1,500 sailors that docked in Lahaina. One of those sailors who anchored in Maui in the spring of 1843 was Herman Melville. Using his experiences in the whaling industry, Melville wrote "Moby Dick."  Today, Lahaina is on the National Register of Historic Places. The popularity of the island of Maui is reflected in its real estate. Many houses and condominiums sell in the millions for even modest dwellings.  Know before you visit that prices in Hawaii are going to be expensive. It is the most expensive of the 50 states to live in. Prices are about double what they are on the mainland. So while Lahaina will be beautiful and will provide you with memories of a lifetime,  just know that they will come with a hefty price tag.
Good to Know
Wear reef-safe sunscreen and keep harsh chemicals out of the water. Do NOT take any rocks or sand home. Hawaiian's feel very strongly that everything has a life force and that rocks and sand are sacred.
Where You Dock in Lahaina (Maui) – Hawaii
Lahaina is a tendering port. Cruise ships will anchor in the harbor and tender passengers to Lahaina Harbor, which is conveniently located in town. The tender pier is located across from Pioneer Inn (see Harbor map below).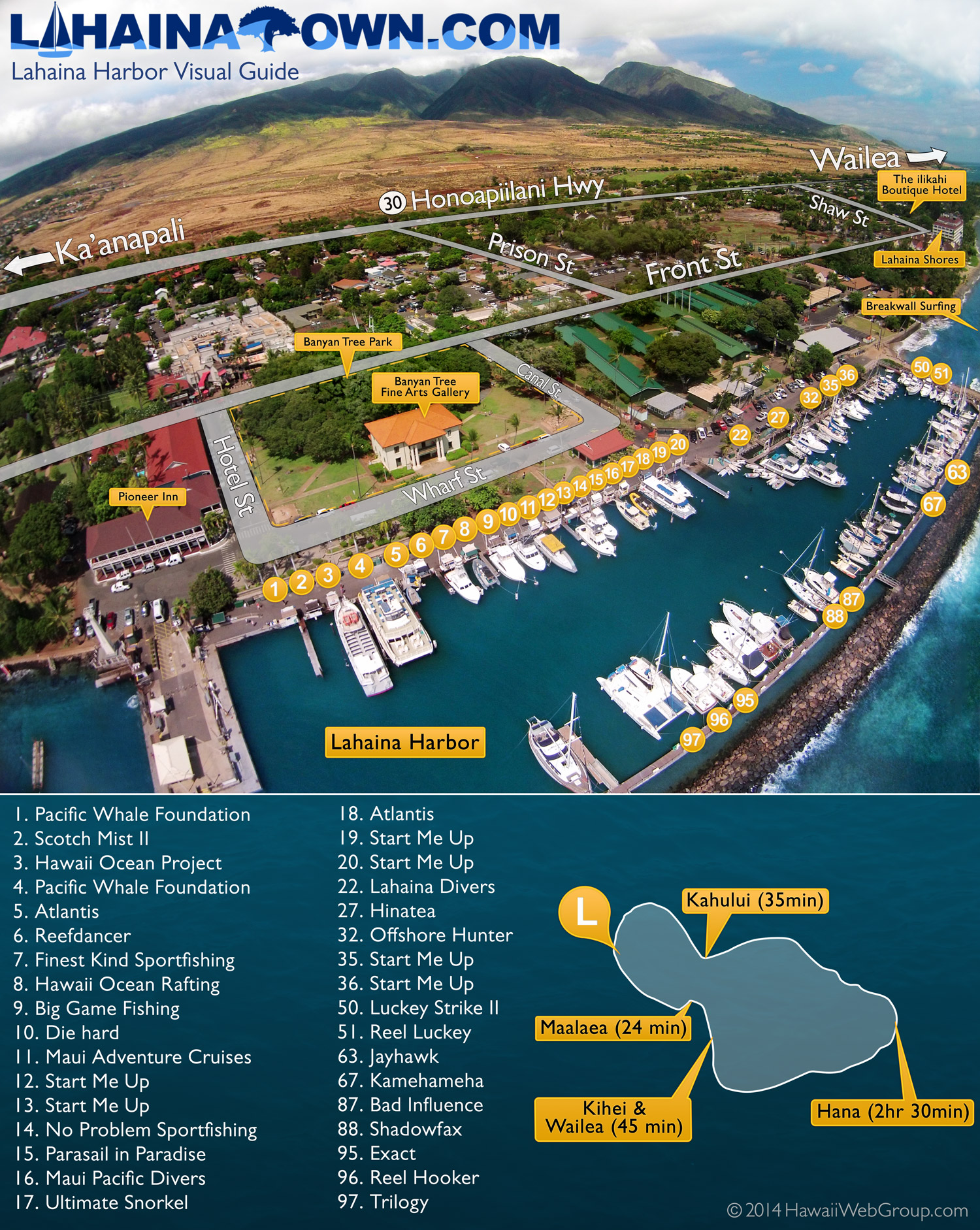 At the pier, there will be a few tents set up with people selling souvenirs or trying to get you to take their tour. As you can see below, it's a very small, open air area (you can spin this around with your mouse or fingers to get a 360 degree view).
If you have an excursion, busses will line up along Wharf Street, which is a short walk from the tender pier. This is also where you can catch a taxi.
Getting Around Lahaina (Maui) – Hawaii
Walking
It is easy to get around the historic core of Lahaina on foot.
E-Bikes
Renting an e-bike can be a great way to see the area at your own pace, but covering more ground than on foot. This "tour" includes the bike rental, helmet and bike lock, map with popular sightseeing spots, and even snorkel equipment, and the pick up is a quick walk from the tender pier. The only thing to note when renting an e-bike is that you will be driving on main roads, which can be disconcerting if you're not used to it, but locals seem to be cognizant and respectful of bikers on the side of the road.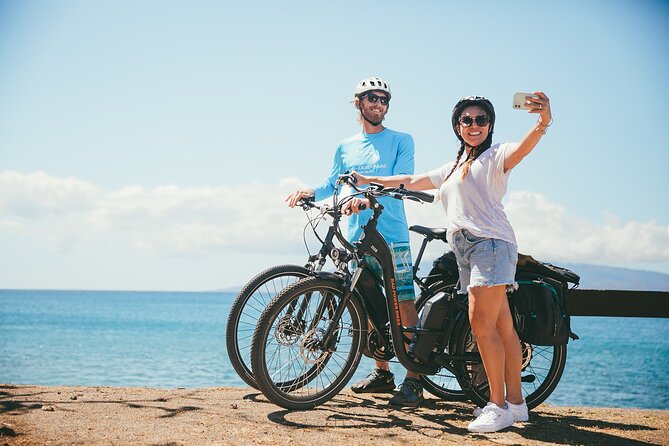 Buses
The Maui County Bus – Official Website will run within Lahaina and between major towns. It does not go to out-of-the-way locations.  To take the bus you would catch it at the Wharf Cinema Center, a shopping center located a one minute walk from the end of the tender pier.  From here you can take:
the Villager Route to locations within Lahaina,
the Islander Route to get to Kahalui (other side of the island – 1 hour ride), or;
Kaanapali Islander Route, which takes you to the beachside shopping center Whaler's Village in Ka'anapali, a resort and beach town north of Lahaina's downtown (30 minute ride)
Each bus runs once an hour from the Wharf Cinema Center – click here to see route times – and routes are $2.00 per person, per ride ($1.00 over 55 years, free under 5 years). Exact change is required. You can also purchase a day pass for $4.00 from the management office at the Wharf Cinema Center on weekdays.
All their buses are ADA compliant so they are able to accommodate wheelchairs and walkers.  They also have Quantum seating in some of their buses for wheelchair riders, which provides safety and independence for mobility passengers. And their new Hybrid buses have Q'Pod seating, which is a tie-down system to assist drivers to safely secure chairs. Paratransit is also available, but you would need to contact them in advance to arrange.
Water Ferries
Depending on the amount of time you have to explore while in port, there are water ferries that go to the neighboring islands of Lanai and Molokai.
Maui to Lanai
There is a public loading dock at Lahaina Harbor that goes directly to Lanai's Manele Bay, with departures about every three hours beginning at 6:45 am. Until 6:45pm. Make sure you get the exact times before departing and returning in case of schedule changes. Go here for more information: https://go-lanai.com/

Maui to Molokai
Hawaii Ocean Project offers ferries that leave from Lahaina Harbor to the island of Molokai. The ferry ride itself is two hours with views of neighboring islands and ocean cliffs. Visit Hawaii Ocean Project for times and details.
Taxis
Most travelers find that the best way to get around Maui is by car. Depending on how much time you will have in port, or if this is a destination, you may want to rent a car. If you choose a taxi, there are plenty of options on the island, but it can be pricey to rely on them.
Aina Lahaina Taxi  (888) 224-3021
Daisy Taxi (808) 661-6700
Rental Cars
If you make reservations ahead of time, make reservations at one of the agencies at Kapalua's West Maui Airport (JHM).  Do not make reservations at the Kahului International Airport (OGG) as that is on the other side of the island.
Some of the rental car services will send a shuttle to the pier for pickups, but others will require you to take a cab to their location.
Roads in Maui are in great condition and most drivers are considerate. Locals do tend to drive slower, as they are on island time. You will need a valid photo drivers license and be at least 21 years of age to rent a car. A valid credit card is also required and a current auto insurance policy. Driving is on the right side of the road.
Please note regarding the road to Hana: Yes, You CAN drive on the road to Hana on Hana Hwy. The only restriction is the back road, you are allowed to drive on Hana Hwy all the way to the 7 sacred pools (O'heo Gultch) in Kipahulu District of Haleakala National Park and drive back the same way. Continuing on Hana Hwy would result In the renter taking responsibility in case of damage to the rental vehicle within the back roads.
Aloha Auto car rental is the closest to the cruise pier,  but here are a few other car rental services around Lahaina:
Shopping In Lahaina (Maui) – Hawaii
You won't be short on places to shop in Lahaina. The shops vary from those that look like they have "made in China" items to those that have beautiful local handicrafts or fine art. Things you should keep an eye out for are macadamia nuts, coffee and Hawaiian print clothing.
This shopping and restaurant area is the closest to the pier – a one minute walk. There are quite a few gift and specialty stores, a couple of jewelry stores and a number of restaurants including Maui Island Coffee where you can purchase whole beans to take home.
Located about a 3 minute walk from the pier, this unique market strives to source items as sustainably and locally as possible. Not only do they have everything you'd need for the sunshine such as reef-safe sunscreen, hats and blankets, they also have gifts and art from local artisans and healthy treats like organic smoothie bowls, cold brew, Maui banana bread and the must try Hula Cookie Ice Cream Sandwich!
View this post on Instagram
Front Street
Front Street in Lahaina is located one street away from Wharf Street, where the tender pier is located. If you turn left coming out the port and walk the short distance past the library, you'll come to the main shopping and restaurant street which runs along the waterfront for about half a mile. Not only will you find independent stores and galleries, there are also larger shopping centers. Here's some shopping you will find along Front Street:
Along the Front Street shopping area you'll find this shopping center. If you decide to get a tattoo to commemorate your visit to Maui, you will be able to do that at the Skin Factory. You can then reward yourself with something cold at Ululani's Shave Ice. There is a FlipFlop Shop, Go Under Beach Shop and the Sunglass Boutique.
Sand People is a coastal lifestyle brand that encompasses the spirit of Hawaii. They support an array of local artisans that bring a unique collection of goods to those who are happiest with their toes in the sand, hence the name. This store has items that are great for souvenirs, and they are a cut above your regular items.
This oceanfront shopping center that has outlets like Calvin Klein, Adidas, Gap, Kate Spade, Tommy Bahama, and more.
If you want to continue walking down Front Street, you'll find Lahaina's only indoor air conditioned mall. This is located about 1.3 miles from the dock and a 15 minute walk from the Outlets. Not only do they have shopping, but they have unique daily events like ukulele and hula lessons, arts and crafts and a weekly hula show on Sundays! There's a drug store, Safeway, clothing and jewelry stores, a Starbucks and a Denny's, but you if you go, you should check out family owned and operated Banana Wind. Home accents and gifts are on offer and all of them are handmade from around the world. Their Maui inspired items are sourced from other countries because many natural resources and materials in Hawaii are not sustainable.
This mall is located on Ka'anapali Beach and has over 90 stores. There are Hawaii-based retailers and high-end fashion and everything in between. You will also find eateries from fast food to fine dining. You can easily take the public bus to get here (see transportation details above) for $2 pp each way, and spend some time on the beach after you're done shopping. This is literally how close it is to the beach:
Dining In Lahaina (Maui) – Hawaii
When visiting Maui, there are some must-try foods and dishes with things that are local to the islands including coffee, chocolate, coconut and guava, and types of Spam you won't find anywhere else (like garlic or teriyaki). Seafood items are  plentiful especially in items like poke. One thing you'll likely notice is that there is a definite Asian influence on food items, with lots of rice and noodles. Check out this short video of 6 foods to eat while in Maui:
Just as with numerous stores to shop in Lahaina, there is also no shortage of great restaurants. You will have more trouble deciding which one to go to, than you will have finding one. Here's a few we're highlighting:
Pacific'o is located at the Shops on 505, about a 7 minute walk from the port, and has its own farm where they harvest over 50 crops used in the making of their dishes. This restaurant sits on the beach so the view is unmatched. Reviewers liked the Seafood Wellington and seafood curry with lobster. They also like the farm to table freshness of the food and inventive drinks. It's open evenings daily except Sundays.
View this post on Instagram
In business for over 41 years, Kimo's is home to the famous (according to them) Hula Pie. It is made with macadamia nut ice cream stacked high on a chocolate cookie crust. Whipped cream and hot fudge drizzles complete this awesome dessert. If you decide that you want to fill up on dinner, rather than dessert,  the menus for lunch and dinner have salads, fresh fish tacos, sandwiches and fish n' chips. Burgers, coconut shrimp, sesame crusted ahi, lobster tails and prime ribs are on the menu, along with filet mignon, pork ribs and mushroom & spinach ravioli. I would still have dessert first.
Located in the Wharf Cinema Center, a 1 minute walk from the tender pier, this is a bit more mainstream with burgers, fish and fries. Open for breakfast, lunch and dinner, they have carafes of bloody mary, lahaina sunrise with vodka, and mimosas on the breakfast (yikes!) menu. If you make it through breakfast, they have an array of items like quesadilla, calamari, shrimp, chicken tenders, and seared ahi. As if that was not enough, you can get fish, shrimp, chicken or sweet potato tacos. There are also fish sandwiches, salads, tuna melts and any number of drinks and shave (they don't call it "shaved") ice. They also have live music every day. It was even featured on Diners, Drive-ins and Dives with Guy Fieri in 2022!
If you are in the mood for Italian, this is your place. Located on the Front Street shopping area, about a half mile from cruise terminal, the pasta and artisanal Italian pizzas are some of the favorites of reviewers. Their pastas are made fresh in house and the pizza is cooked in a wood-fired oven. Because of the make-up of this family-owned restaurant, their catch phrase is "One part Milan. One part Brooklyn. All Maui." but everything sounds completely delicious.
A contemporary bistro, Lahaina Grill offers New American cuisine and have won awards for Best Fine Dining on the island.  Their signature items are onion and sesame seed crusted seared ahi, or sauteed mahi-mahi served with kula spinach, herb infused mashed potatoes, gorgonzola, pancetta and chardonnay beurre blanc.
Vanilla bean jasmine rice, fresh fish chowder, filet mignon, rack of lamb, meatballs,  and veal chops are also on the menu and all their meat is raised chemical- and hormone-free.  You can also order scallops, salmon tequila shrimp and portobello mushroom ravioli. There is also a wine list and delicious-sounding deserts.
Things To Do in Lahaina (Maui) – Hawaii
Beaches
As you would expect, there are beautiful beaches in Maui. The island has over 30 miles of beaches. The beaches have white or black sand and areas for surfing, swimming, snorkeling and sunbathing.  While their beaches are some of the most beautiful in the world, they are also among the most dangerous because of large waves and strong currents.
They have a rating system for their beaches that are designed to help you identify a beach that is appropriate to your ocean skill level. Go here to learn what they rating system is: Rating Signs & Alerts
Hawaii monitors the weather conditions at its beaches, and gives an update every 15 minutes for its lifeguarded beaches. Before you head to the water, check for current conditions here: https://hawaiibeachsafety.com/
Kāʻanapali Beach
Located 4 miles from the cruise pier (take a cab or $2 pp public bus ride), this beach used to be a retreat for Maui royalty, but now can be enjoyed by everyone. Three miles of white sand and crystal clear water, Kāʻanapali has a daily sunset cliff diving ceremony off the beach's northernmost cliffs, called Black Rock, and this area is also great for snorkeling.  It is surrounded by resorts, shopping and dining at Whaler's Village and there is a "boardwalk" that runs the length of the beach. There are no chair rentals, but there are  showers to rinse off before heading back to the ship.
Launiupoko Beach Park
Between Ma'alaea and Lahaina, about a 6 minute drive south,  this beach is very family-friendly. There is a protected wading area for the keiki (kiddos), a sandy beach and a wide grassy picnic area with natural shade. Weekends tend to be crowded with family and surfers and paddle boarders. There are also restrooms, showers and bbq grills. This is a beach typically visited by locals, and not so much tourists because there are few restaurants and no shopping or hotels close by.
Located in front of the Lahaina Courthouse beside Lahaina Harbor and the tender pier, this remarkable tree resides in all its glory. The tree was imported from India and planted in 1873 to commemorate the 50th anniversary of the first American Protestant Mission.
Just 8 feet high when planted, it now has a dozen main trunks and spreads over the better part of two acres. Mynah birds love its branches, so this area is never quiet. The tree is now more than 60 feet high.
Lahaina has a history that spans more than 500 years, and you can experience a glimpse of it through the Historic Trail, created by Lahaina Restoration Foundation. There are large maps and plaques along the trail, but you can do a self-guided tour with maps and/or an app provided by the Foundation.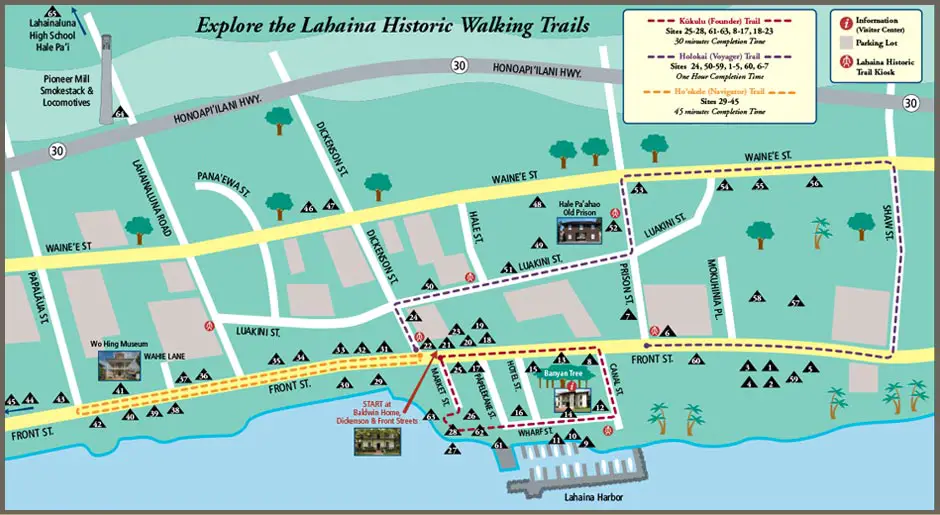 At the corner of Front Street and Dickenson, a three minute walk from the tender pier, is the oldest house still standing on Maui. Though built by missionary Reverend Ephraim Spauling in 1835, it was medical missionary Dwight Baldwin (the island's minister, government physician, dentist and veterinarian) and his family in the mid-1800's that built it to what is seen today. It was used as a family home, clinic and hotel for weary travelers and even royalty. The walls were built at 24 inches thick to be able to withstand the prevailing winds from the ocean. Today, the home and museum is open to the public daily (closed Mondays) for self-guided tours for $7 per adult. You can book tickets online here.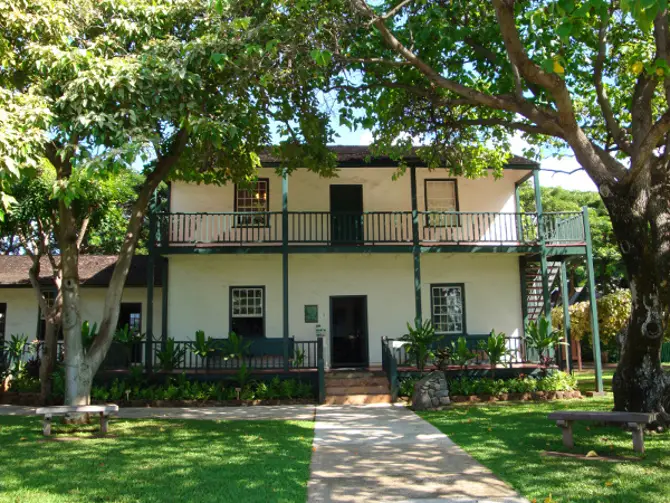 In the mid-to late-1800's, thousands of Chinese people came to work on sugar plantations and to help build the island's irrigation system and tunnels through the mountains, and Chinatown was built along Front Street in Lahaina. Because the immigrants wanted to maintain their social and political ties to their home, the Wo Hing Society was formed in the early 1900's and it supported the ex-pats, housed retired workers, and supported the revolutionary activities of Dr. Sun Yat-sen, who is seen as the Father of Modern China.  The building that stands today as the museum was the Society's meeting hall on the main floor, and a temple upstairs. For $7 per adult, you can take a self-guided tour of the museum every day except Mondays.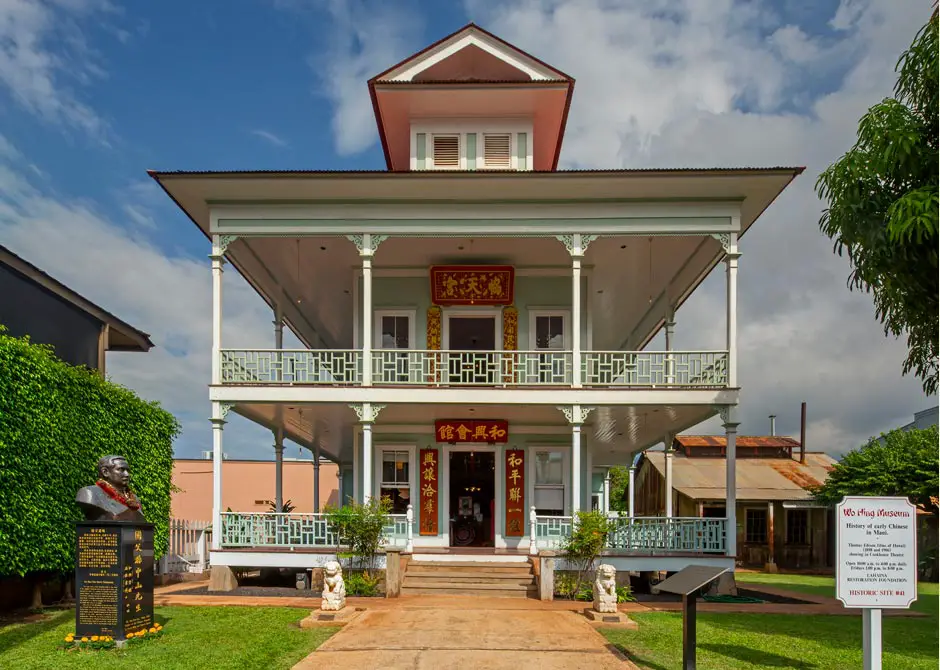 Attend A Luau
Synonymous with Hawaii, the Luau and hula is considered a must-experience event when in Hawaii. If your  ship happens to be in Lahaina late into the evening, one of the places you can experience a luau is at Old Lahaina Luau. Held five nights a week, you can see hula dancing, hear music by local artists and all kinds of traditional Hawaiian food. They start as early as 5:15 pm and go for approximately 3 hours, so just make sure you know what time all-aboard is before buying tickets.
Drive The Road To Hana
Maui's most famous drive, this route takes you from Lahaina to the eastern coast of Maui. A beautiful stretch of backcountry, this trip gives you a great feel for this lush island.
The drive can be a stressful one, since there are more than 600 curves and 54 bridges, so some prefer to take a tour so they can focus on the gorgeous scenery, rather than the road. Unfortunately, most tours are anywhere from 9 to 12 hours round-trip, making them out of range for cruise passengers, especially calculating in the tender trip to and from the ship.
There is a small group, 6.5 hour shore excursion, however, called Hana Trek by Land and Sky that tours the beautiful Road to Hana and majestic Haleakala Crater, the world's largest dormant volcano, by helicopter and luxury Limo-Van. It offers stops at Black Sand Beach, waterfalls, and also includes a Pacific Rim lunch.
Top Tours & Excursions In Lahaina (Maui) – Hawaii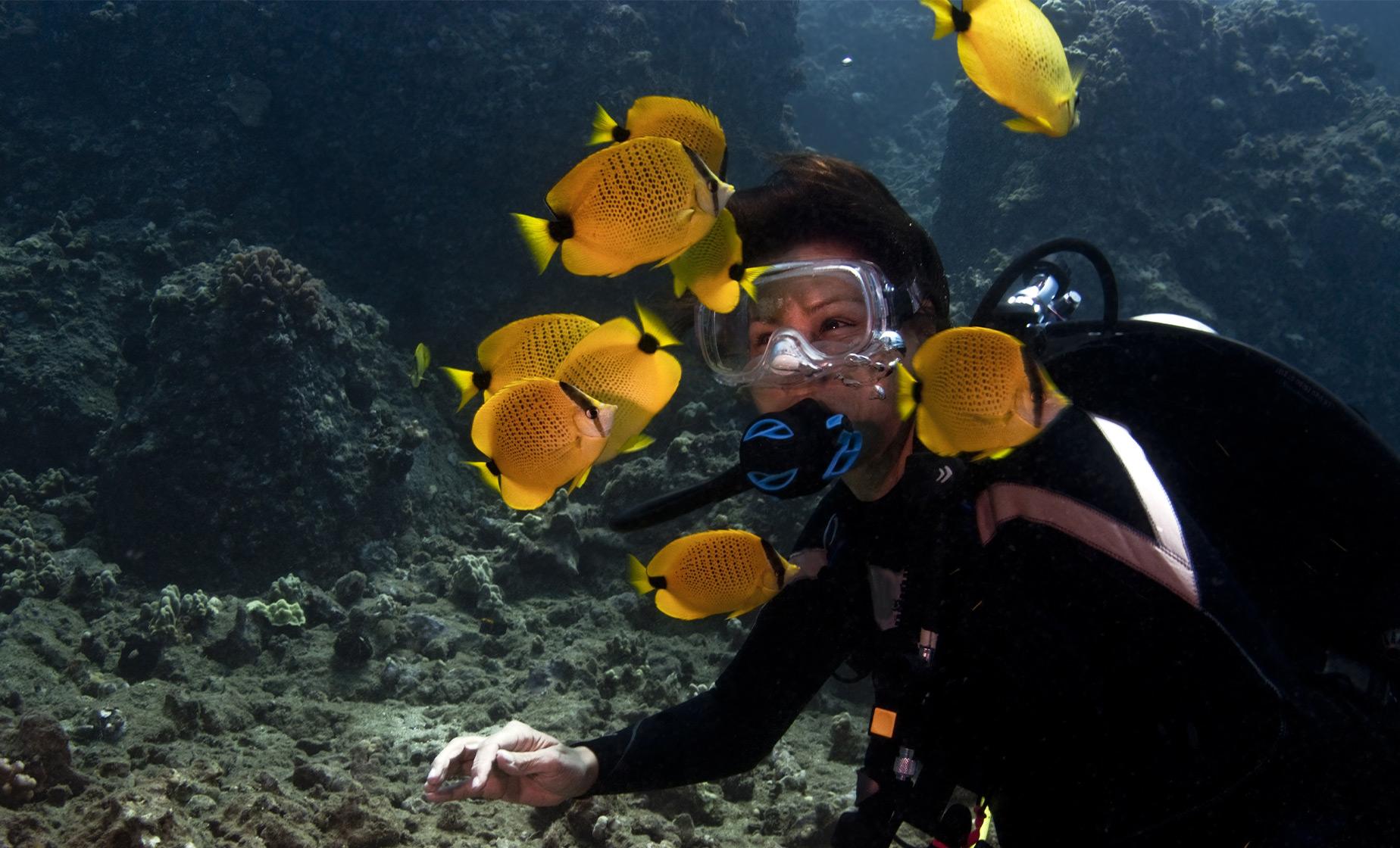 Take a one-tank scuba beach dive offering easy access to Maui's coral reefs, plentiful tropical fish and turtles. This outstanding diving experience is perfect for beginners or certified scuba divers, given the ease of access to underwater features as well as plentiful marine life. Since the group is limited to only 4 divers, beginners and experienced divers will both benefit from the personal attention of the dive instructor/guide. Novice divers...
Duration: 2.5 Hours
Activity Level: Moderate
Note: Must pass PADI Questionnaire and have doctor's statement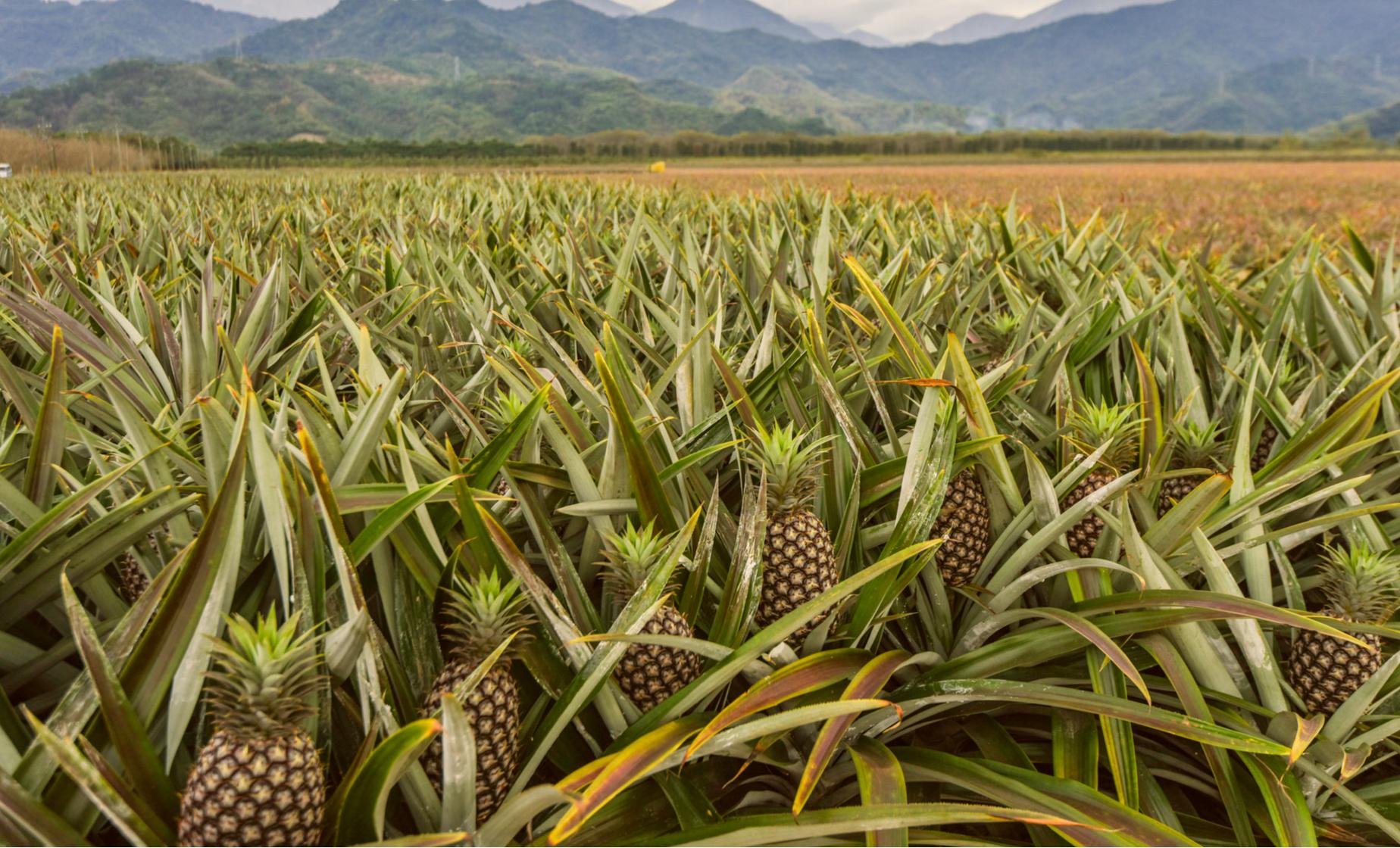 Your private tour will start with a drive through Kahului and up the hillside to the historic plantation town of Wailuku. Continue through the town to Iao Valley, where you will stop at a botanical garden to learn all about the valley and its first settlers. From there you will head to Maui Tropical Plantation, a 60-acre working plantation.  See beautiful flowers and tranquil ponds, then check out the small pineapple farm or relax with coffee un...
Duration: 5 Hours
Activity Level: Easy
Wheelchair Accessibility: Folding chairs or scooters but no lift.
Food: Not included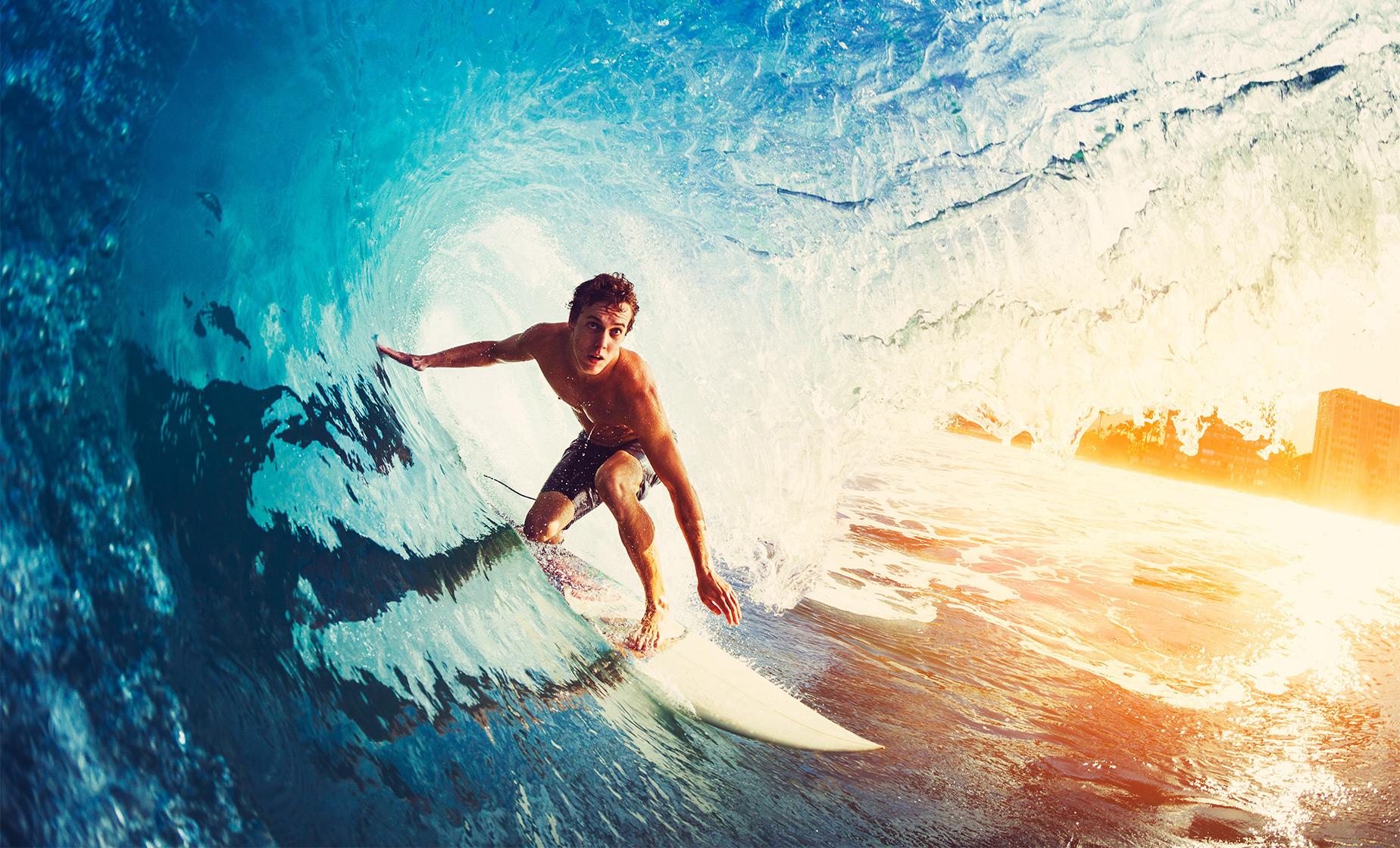 A private surfing lesson in Hawaii will really help you take your surfing to the next level;  in fact, 95% of those who take this private surfing lesson had never surfed before, and stood within 2 hours. Along with introducing four different surfing stances, instruction focuses on safety, navigating the surf zone, and ocean awareness.  Beginner lessons are available to virtually everyone, and prior ocean experience is not necessary. Students ar...
Duration: 2 Hours
Activity Level: Moderate
Note: Also includes professional photo
Tour Includes: Reef shoes, surf shirt, soft longboards