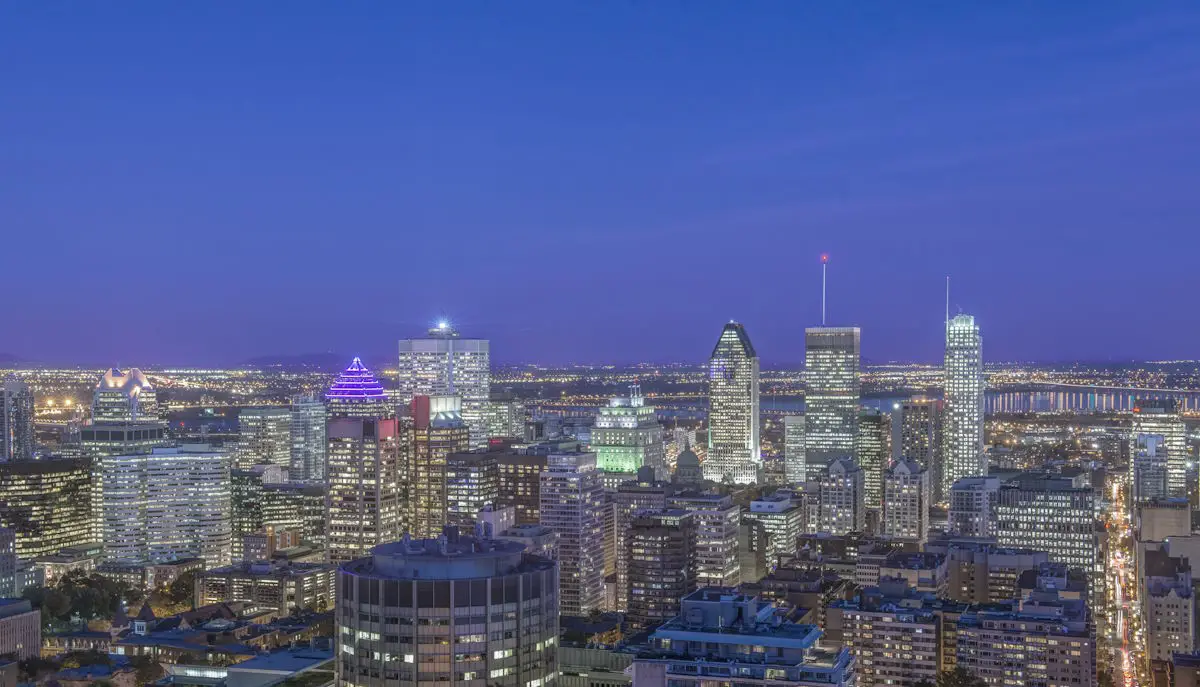 Montreal is a vibrant city, rich in culture and history. Built on an island in the St. Lawrence river, it is a hub for those who want to have a good time. In the summer, sidewalk cafes and bars are buzzing with activity from afternoon to late in the night. Festivals abound, celebrating everything from French music to food to beer and of course, jazz. Montreal is also home to world-class museums and galleries, or if you're a history buff, take a walk down Old Montreal's original cobblestone streets.  
Where You Dock in Montreal – Quebec

The Iberville Cruise Terminal is located on the Alexandra Pier at the corner of de la Commune Street and Saint-Francois-Xavier Street in Old Montreal and Old Port. In addition to the tourist information desks, WiFi is available in the terminal as well as a snack bar. Shopping and restaurants are located in close proximity to the port.
Having been under major renovations in recent years, construction is finally complete in 2023 with the unveiling of the Port of Montreal Tower.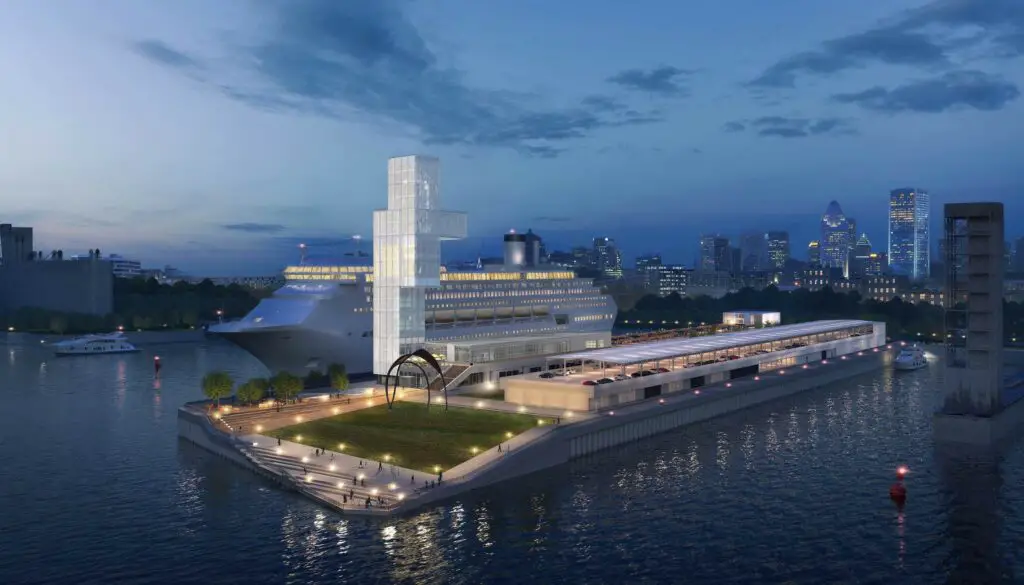 This 213 feet (65 meter) tall tower offers guests amazing views of the city and the St. Lawrence river. For a minimal entrance fee, you can get a 360 view in the glass cage, discover the history of the port through augmented reality, conduct your own "symphony" through an interactive display created by the Orchestre Metropolitain de Montreal, or just check out the views through the viewfinders.
Click here to check out the live port webcam situated on the Tower.
Full of character, Old Montreal is known for its European charm, complete with narrow, cobblestone streets but at the same time, forward-thinking with its world-class shopping and dining. This vibrant neighborhood, with its art galleries and active waterfront, is just steps from the cruise terminal and well worth exploring.
Getting Around Montreal – Quebec
Walking – the cruise port is located in the heart of Old Montreal, within close walking distance of many boutiques, bistros and wonderful architecture.
Taxis – as Montreal is a metropolitan city, taxis are plentiful and run on a metered system; forms of payment include cash, major credit cards & Canadian debit cards.
Public Transit – one of the most economical ways to get around Montreal as one fare costs $3.25 (tickets are available at automated machines) and is good for both the subway (Metro) and bus and is valid for 120 minutes; There is a bus stop at the gates of the cruise terminal.
Shopping In Montreal – Quebec
Like any large metropolis, shopping options abound and you'll find everything from kitschy souvenirs to high fashion. If you want to shop in a unique venue, check out Montreal's "Underground City," which is a maze of stores and food courts, all connected by pedestrian tunnels and the subway.
Click here for a list of shopping options in Montreal.
Dining In Montreal – Quebec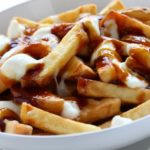 Montreal offers an eclectic food scene with every cuisine imaginable, but be sure to try Quebecois specialties such as poutine (french fries with gravy and cheese curds), tourtiere (meat pie) or tarte au sucre (sugar pie). Besides a good poutine (with squeaky curds), our favorite is called sucre a la creme, which is an amazing, creamy, melt-in-your-mouth fudge-like sweet.
Click here for a list of some Montreal restaurants close to the port.
Things To Do in Montreal – Quebec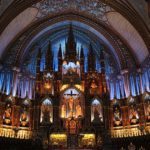 1. Notre-Dame Basilica Located in Old Montreal, Notre-Dame Basilica was built in the 1820's. It is known for its magnificent Gothic revival architecture and medieval-style interior and hundreds of thousands come to tour it yearly. Not only do they still have an active congregation, but the Montreal Symphony Orchestra holds concerts because of its exceptional acoustics. Even Celine Dion was married here. There is a small fee for admission fee which includes a guided tour, available in a number of languages where you will learn of the church's history and see notable works of art.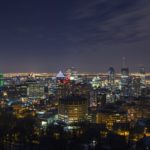 2. Mont Royal Mont Royal or "the Mountain" to locals, is the heart of the city. This 343 acre forested park is alive year-round with skiing and skating in the winter and miles of trails to bike or hike during the summer. There are activities and festivals during the summer, a welcome green getaway for those living in the bustling city. The views of Montreal are wonderful from the mountain's lookouts, the highest of which is at the summit, 233 meters (764 feet). Visit Maison Smith and discover Mont Royal's heritage at the museum, or have a cup of tea at the cafe.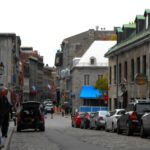 3. Old Montreal Visit Old Montreal, the city's original center, alive with culture, shops and restaurants. With over 370 years of history, this once walled city is home to narrow, winding streets, buildings dating to the 1700's . Visit the majestic Bonsecours Market, originally opened in 1847 and served as City Hall for a time, now houses shops and boutiques. Visit Place Jacques-Cartier and dine al-fresco at one of many superb restaurants and cafes, while listening to talents street musicians. Visiting Old Montreal at night is beautiful, as the city lights up and comes alive.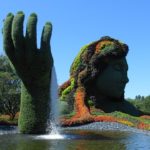 4. Montreal Botanical Gardens  Part of Espace Pour La Vie (Space For Life) group of museums, the Montreal Botanical Garden shines. With over 22,000 plant species, it is considered one of the greatest botanical gardens in the world. It has year-round activities and exhibits and tours of its 10 exhibition greenhouses are available. Over 75 hectares is size, there are 20 themed gardens spread around the property and guided tours are available in order to make the most of your visit.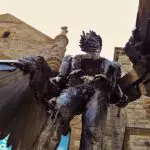 5. Montreal Museum of Fine Arts The Museum of Fine Arts in Montreal is one of the most famous museums in Canada. Housed in 2 buildings, one of which was built in 1912, the collection and exhibits feature international and Canadian art, ranging from early to contemporary. World class exhibitions have been featured here such as Rodin's Metamorphoses or Warhol Mania. There is also a 400+ seat concert hall in a 19th century church that hosts more than 160 concerts a year. There are also themed guided tours available to ensure you see the key features of the museum.
Top Tours & Excursions In Montreal – Quebec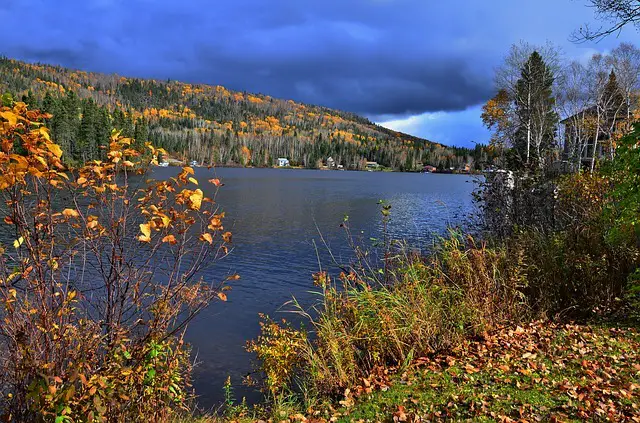 Travel to north of Montreal to explore Canada's natural beauty. Cruise along the Lac des Sables with stunning views of the Quebec shoreline. Enjoy free time exploring the mountain ski village of Mont St. Sauveur, the through the countryside back to Montreal....
Duration: 10 hours
Activity Level: Easy
Wheelchair Accessibility: Folding wheelchair can be accommodated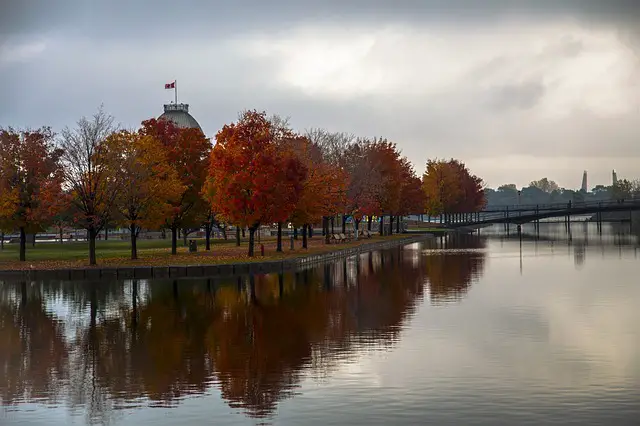 Board a luxury motor coach for this extensive tour of Montreal. You'll experience the culture, history and vibrance of this wonderful city, seeing all the main sights such as Old Montreal, Olympic Stadium, and many others, with stops for photos....
Duration: 3.5 hours
Activity Level: Low
Wheelchair Accessibility: Folding wheelchair can be accommodated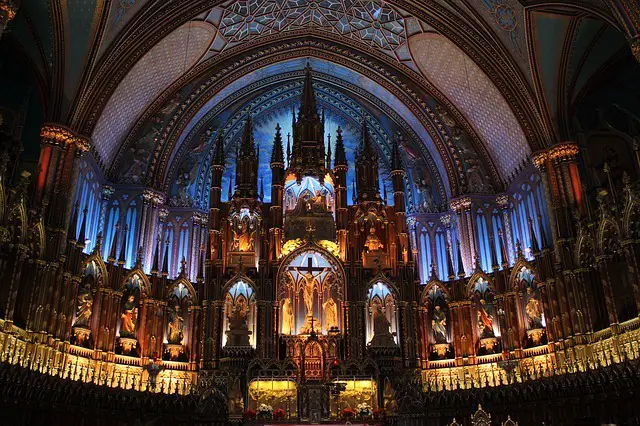 Explore the wonderful city of Montreal on this hop-on hop-off bus tour. Take the entire narrated 2 hour tour and choose if you want to see Chinatown, or Old Montreal or Mount Royal Park and others up close and personal at your own pace....
Duration: up to 6 hours
Activity Level: Low