Things to do in San Francisco
Golden Gate Bridge

World-known icon, nothing says "San Francisco" like the Golden Gate Bridge. Completed in 1937, the bridge is an engineering accomplishment, and is named for the swirling channel that flows beneath it. The best way to enjoy it's wonder is to take a walk on it's eastern side, which offers amazing city views. If you wish to drive across, there is a toll when driving southbound only, a $6 electronic toll – no cash. If you are renting a car, check with your agency if a toll processing fee is included in your rental agreement. If not, take note of your licence plate and pay the fees online. If you want to see the bridge up close and personal, as well as a tour of the city with lots of options for exploring, consider the Hop-on-Hop-off Trolley. 
Alcatraz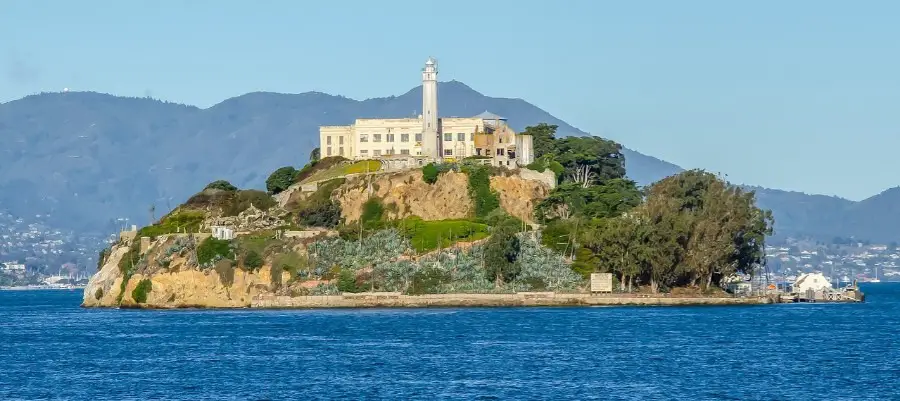 Alcatraz is one of the hardest, best known maximum security prisons, known for its infamous prisoners such as Al Capone, and their inability to escape, or at least survive the cold, turbulent waters of San Francisco bay. Closed in 1963, it sat abandoned for years, then was occupied by a group of Native Americans until they were forcibly removed by the government, at which time it was handed over to the National Park Service. Today, it remains relatively unchanged from the day the last prisoner was moved and offers a fascinating glimpse into the life of the prisoners. Because of its popularity, it is recommended to purchase tour tickets as far in advance as possible and a $30 adult admission includes a ferry to the island and an audio tour. Another option is this VIP Early Access to Alcatraz and cable car tour which gives you early access to Alcatraz as well as a city tour on San Francisco's famed cable cars. 
Cable Cars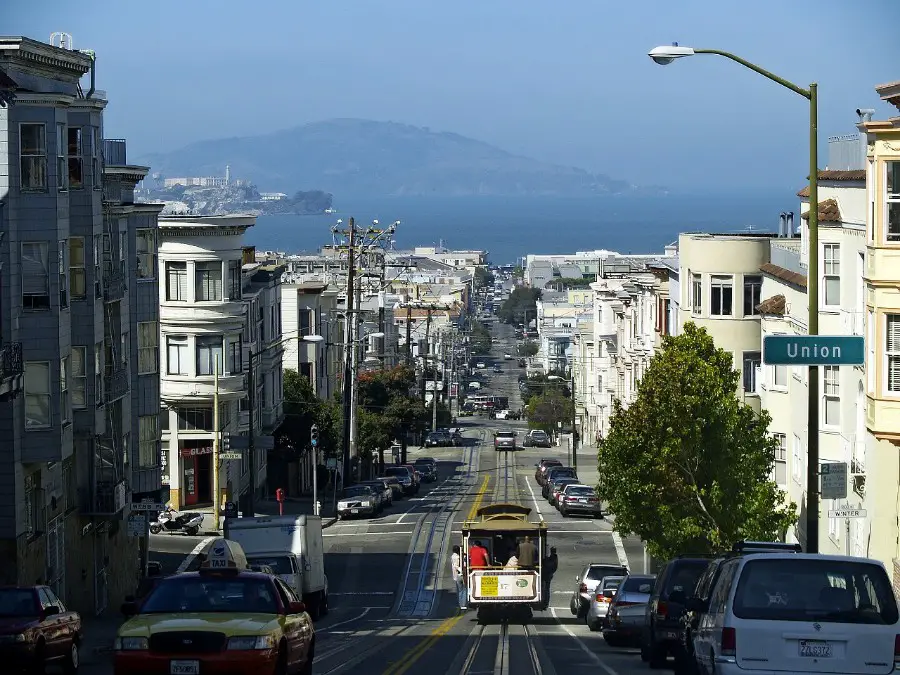 Riding the iconic San Francisco cable cars is a must when visiting the city. Not only is it a great way to get up and close with some of San Francisco's best known neighborhoods, the ride itself is an experience. There are three cable car lines – the Powell-Mason, Powell-Hyde (which essentially run North and South), and the California, which runs East to West. The easiest place to get a cable car is at the turnaround points at the beginnings and ends of the lines, but sometimes they can be crowded. Another option is to walk a little ways to the next cable car stop (brown and white signs). You can let the gripman (driver) know you would like a ride by waving to him from the sidewalk and then wait for the car to come to a complete stop before hopping on. Each ride costs $5.00.
The Exploratorium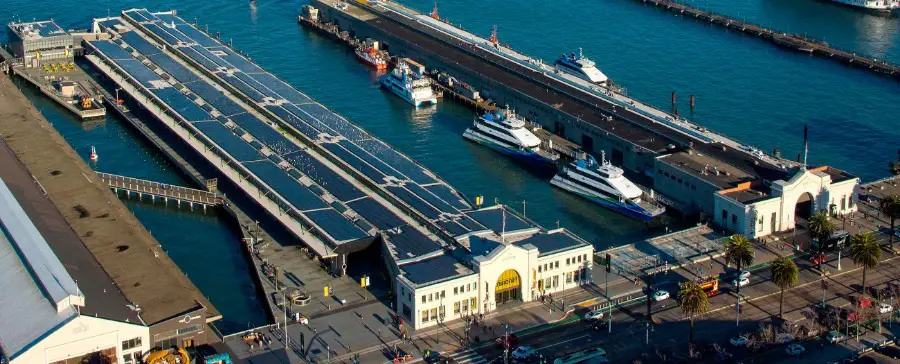 A place for young and old to enjoy, The Exploratorium has been called the greatest science museum in the world since it makes learning a hands-on, fun experience. Located at Pier 15, it is ideally located for cruise passengers, but you will want to give yourself at least half a day to explore and try the exhibits and demonstrations. Going on a holiday or weekend can be quite crowded, but the crowds thin out the deeper into the museum you get. There are cafes to purchase food and beverages, but guests are allowed to bring food in, and there are plenty of benches both inside and out. Buy tickets online now.
This page contains affiliate links for which we may receive financial compensation when a purchase has been made through one of our affiliate partners.
Cruise Planning at this Port