The Miami experience is multi-faceted. We offer good times for the party crowd, zen times for the mellow crowd, and everything in between. The hotel you select as your vacation HQ will largely dictate where your stay falls along this spectrum. And, while we are also fans of the larger resort-style hotels like the Fontainebleau, this article is all about our favorite 5 boutique hotels which are perfectly laidback for unwinding in a more intimate, zen setting.
400 Ocean Drive, Miami Beach
(786) 574-9429


This chic 18-room hotel is located in Miami Beach's quiet and upscale South of Fifth neighborhood offset by a five-minute walk from the hustle and bustle of South Beach. At Sense Beach House, you can relax at their rooftop pool or at the nearby beach, which is only one block away. Other popular highlights of this hotel are the rooms, some of which boast ocean views, and the on-site restaurant Local House, which serves brunch and dinner accompanied by the sweet sounds of local artists on weekends.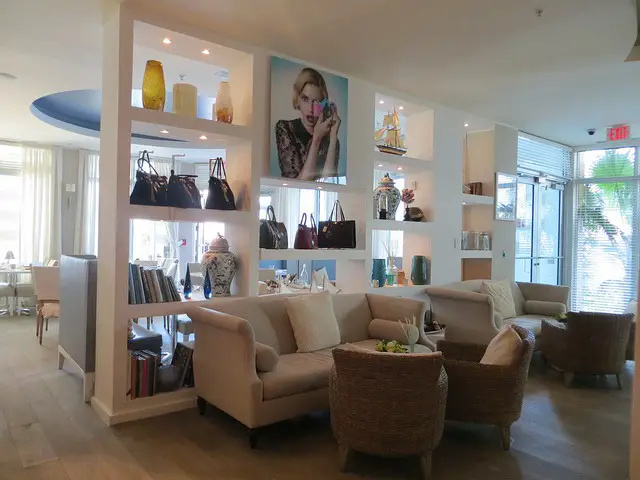 40 Island Avenue, Miami Beach
(305) 673-1717


We absolutely love The Standard! The sister property to NYC's eponymous hotel encompasses zen from every angle thanks to its incredible spa facilities, the use of which is included with your stay. Because it is located on the Venetian Isles, The Standard has incomparable bay (and sunset!) views from its popular pool and the deck of its restaurant, Lido. Downtown Miami and South Beach are only a short drive or bike ride away, but you will probably be too busy exploring Biscayne Bay on a paddleboard to leave.
3025 Collins Avenue, Miami Beach
(305) 534-0505


The Palms is an independent resort that is bringing old Florida's easy breezy style to Miami Beach's Mid-Beach neighborhood. Although it is not a true boutique hotel, it is family-owned which gives each stay the personal touch afforded by boutique hotels. In addition to its laidback ambiance, the hotel is focused on sustainable hospitality. One example is the delicious menu at restaurant Essensia, which is composed of seasonal and local ingredients. Some of the ingredients are even harvested from a small garden by the pool!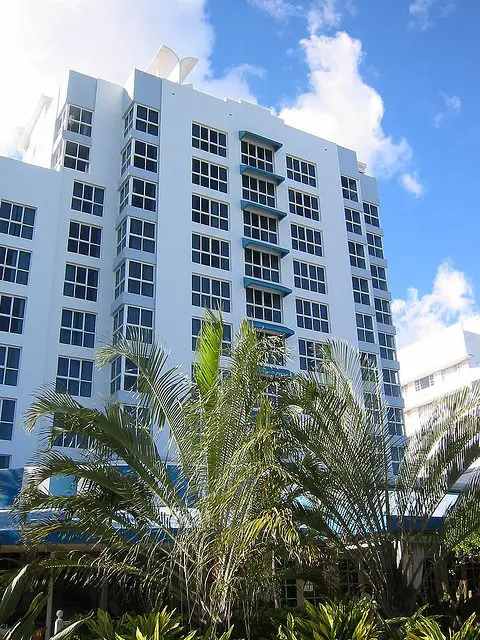 2500 Brickell Avenue, Miami
(305) 854-2070


This modern hotel is hidden in a quiet corner of Miami's bustling Brickell neighborhood with easy access to I-95. Hilton Garden Inn is inspired by and draws on Miami's tropical and artsy vibes. The décor showcases the latest works of local artists, while the on-site restaurant offers a taste of the Cuban cuisine for which Miami is known. Take advantage of their private poolside cabanas to unwind or take a short taxi ride to explore the white, sandy beaches of Key Biscayne.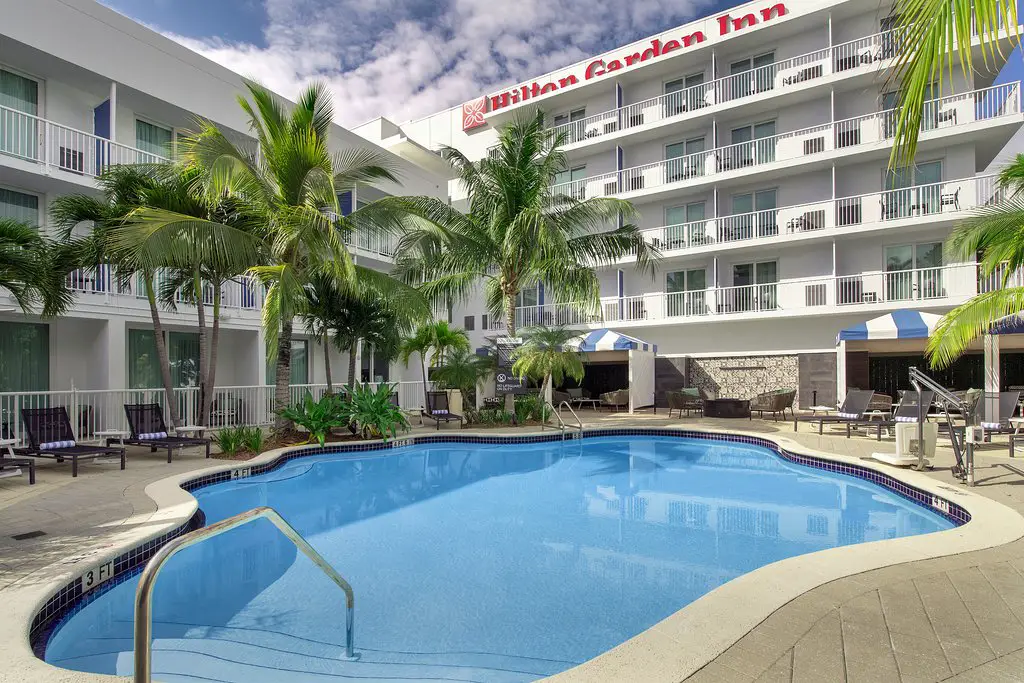 7301 Biscayne Boulevard, Miami
(305) 400-8420


The Vagabond Hotel found its home in the recently renovated digs of the former Vagabond Motel. The landmark property was "re-defined, re-invented, re-imagined" to include a swimming pool, fitness center, business center, and one of Miami's restaurants du jour. It is also a short distance from Miami's burgeoning Design District and Wynwood Arts District, both of which are ideal for quick day trips. The Vagabond Hotel is the perfect setting to abandon your troubles while living your very own Miami daydream.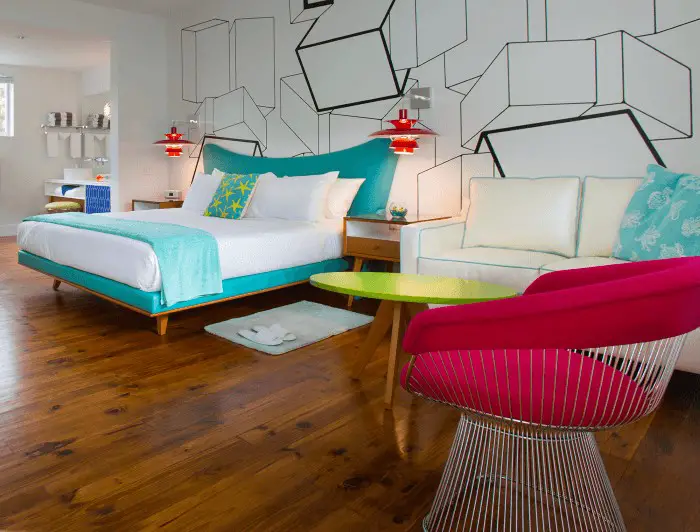 This page contains affiliate links for which we may receive financial compensation when a purchase has been made through one of our affiliate partners.
About Margarita Wells
Margarita Wells was born in Mexico City, Mexico and relocated to South Florida at the age of 12. Since then, she has lived all over the Southeast Florida coast from Delray Beach to South Miami and everything in between. She finally settled in Miami after attending college at the University of Miami and there is no place she would rather be. Margarita has always had a passion for writing. In 2012, she channeled her love for Miami and for writing to start a blog about Miami life called ThankYouMiami.com. She is also a freelance writer for publications such as Localeur, Société Perrier and the Greater Miami Convention and Visitor's Bureau. Margarita spends most of her free time enjoying and writing about the best of what Miami has to offer, including the fashion, food, the arts, and our local natural resources. Through her writing, she hopes to inspire others to live for the moment and celebrate the wonderful things our city has to offer.