With cruises running from May to late September, there is no better excuse to take a trip up to Boston, MA, often referred to as "Beantown". Whether you choose a New England cruise or a roundtrip voyage from Boston to Bermuda, you must reserve some extra time to explore this great city. With plenty of history, outdoors spaces, and food, Boston is the perfect port city for a few pre-cruise and post cruise days. When you do decide to visit, here is our local guide to the Top Ten Things to See in Boston.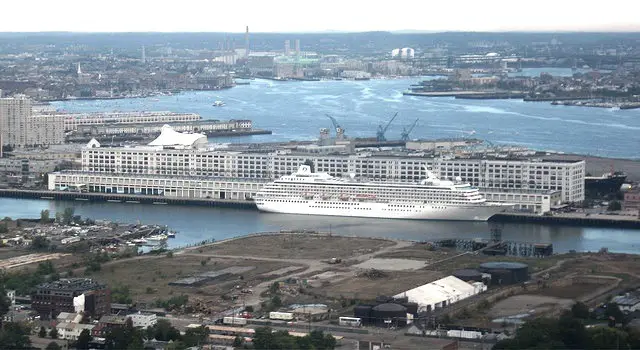 10. The Charles River – Love that dirty water, Boston you're my home! Every trip to Boston should involve a stop at the Charles River. A stroll along the Boston Esplanade might be the perfect way to spend an afternoon or catch an evening concert at the Hatch Shell. Perhaps you want to get a bit deeper, so why not cruise down the river in a sail boat, paddle boat, or kayak.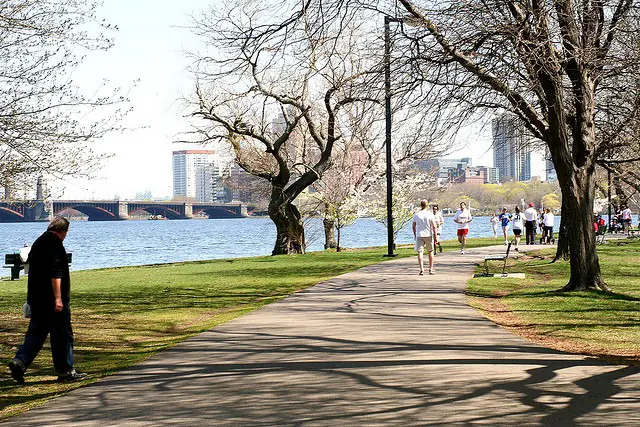 9. Harvard Yard – When in Boston, you might want to "pahk ya cah in Hahvahd Yahd". All kidding aside, nothing is more prestigious and academic than these impressive grounds. The center of the University, this 22 acre area includes some of the campus' oldest buildings and green spaces, and it's home to the statue of John Harvard, who the university was named after when it was built in 1638.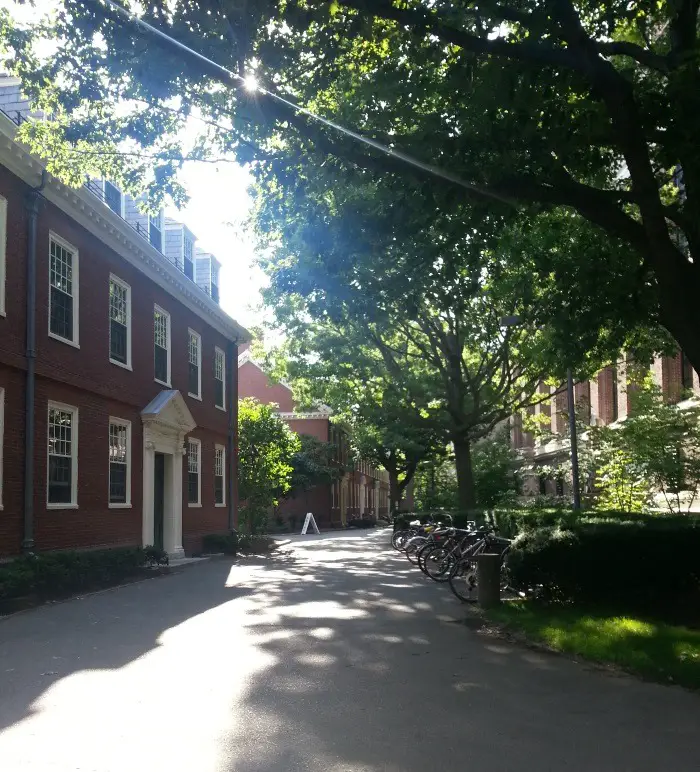 8. USS Constitution – Old Ironsides floats on. When you visit Boston, be sure to take a short ride to Charlestown where you can explore the world's oldest commissioned naval vessel. At the USS Constitution Museum, exhibits tell the tales of the ship's construction and the men who called the ship home during war. While the Constitution is set to enter dry dock for the next few years, you can still step foot onboard this maritime marvel.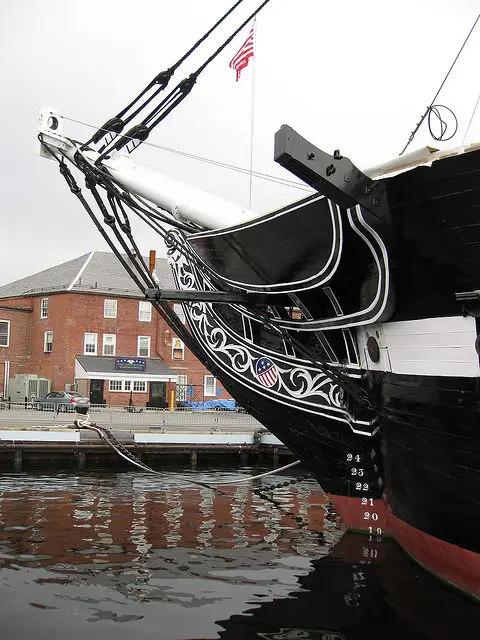 7. Bunker Hill Monument – Not far from the USS Constitution, you will find the Bunker Hill Monument. This 200+ foot granite monument commemorates the first major battle of the American Revolutionary War between the British and Patriot forces fought on June 17, 1775. You can climb all 294 steps of this National Historic Landmark for a spectacular view of north Boston and the surrounding harbor and ports. You might just see your cruise ship!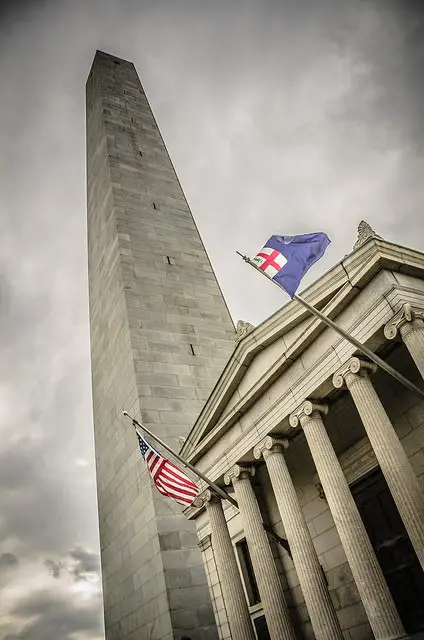 6. Sam Adams Brewery – What started out as Jim Koch's passion to produce a "better beer" ended up igniting a beer renaissance in America. With few domestic options for American craft beer, Koch and his business partner founded the Sam Adam's Brewery and in 1985 began selling its signature lager. You can relive the history of this now iconic brand by touring the brewery located a few miles south of the city-not to mention sample a few pints.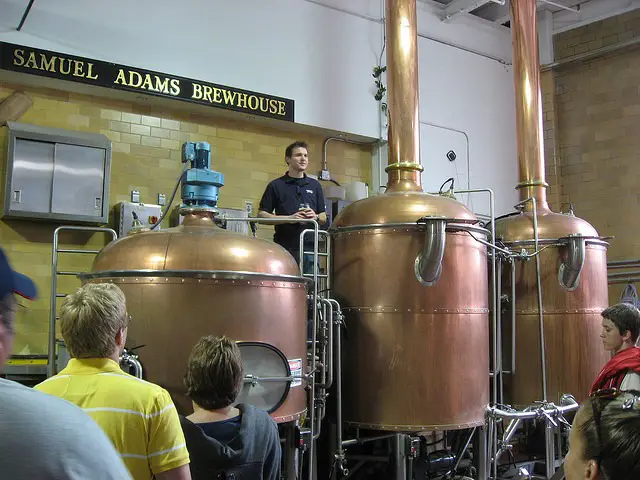 5. Union Oyster House – The oldest restaurant in the U.S., the Union Oyster House has been serving guests since 1826. The rustic atmosphere and fresh seafood make this award winning restaurant worthy of at least a photo-op, if not a pit stop for refueling during your time spent traversing through the city. Of course, you must try a cup of New England clam chowder and grab a few oysters on the half shell during your visit.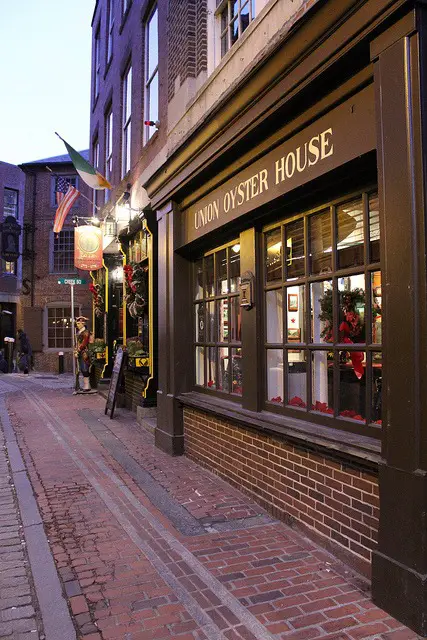 4. Hanover Street – If seafood is not your thing, or you have a bit of a sweet tooth, then you have to make the trek over to Boston's North End. The center of this Italian district is Hanover Street which is lined with great restaurants, coffee shops, and authentic markets with imported Italian delicacies. Some of our personal favorites in this area include Lo Conte's, located a block from Hanover Street, and the world famous Mike's Pastry.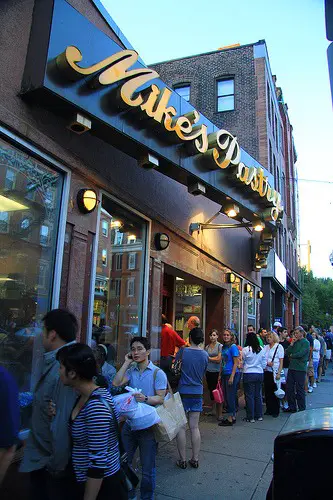 3. Faneuil Hall and Quincy Market – Are you ready to shop while in Boston? Then, head over to Faneuil Hall and Quincy Market. Familiar brands and distinctly Boston stores are mixed between the two original buildings, which also house a variety of dining options. This area has enticed Bostonians and travelers alike for over 270 years. During the summer, a Farmers' Market, featuring locally grown and sourced products, runs every Friday.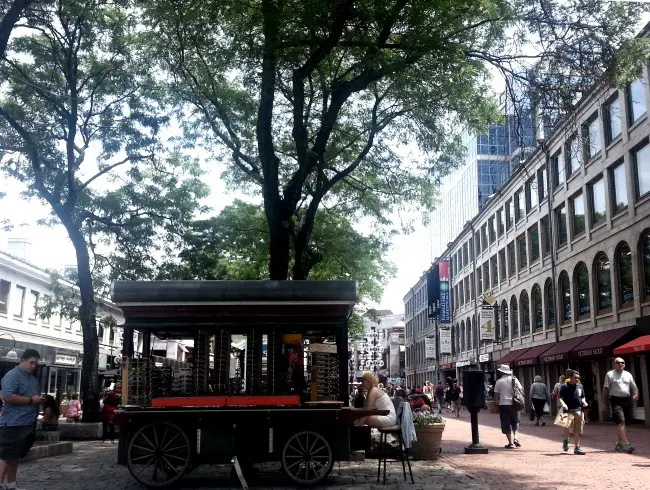 2. Boston Commons and Public Park – Tucked away in downtown Boston, the Boston Commons is the nation's first public park. Located between Tremont Street and Beacon Street, the masses convene at the Commons for multiple events throughout the summer. A more modern addition, the Boston Public Garden is a Victorian inspired botanical garden meant to be savored with quiet strolls and a leisurely trip around the pond on the Swan Boats. While in the area, head over to the place where everybody knows your name- The original Boston pub that inspired the setting of the hit show Cheers.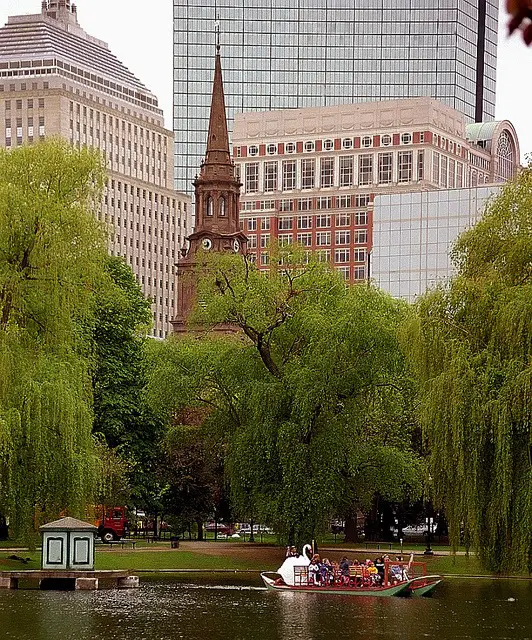 1. Fenway Park – Lastly, no visit to Boston is complete without witnessing the Boston Red Sox play at the nation's "Most Beloved Ball Park", Fenway Park, where good times never seemed so good, so good! The Fenway Franks, the crowds, and the Green Monster are here for you to celebrate the nation's pastime. Regular tours of Fenway Park are also available to see all of the highlights of the park. Even if you are not a sports fan, Fenway Park is distinctly Boston and should be number one on your list of things to see.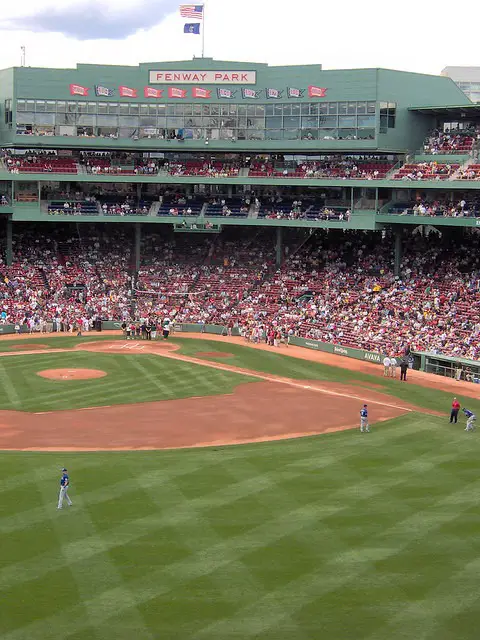 Sure, there are plenty of additional sights and sounds in our homeport, but you can't capture it all in just one trip. There is so much to see and do that you need to come back time and again to enjoy all that Boston has to offer.
Looks like you need to book another cruise!
This page contains affiliate links for which we may receive financial compensation when a purchase has been made through one of our affiliate partners.
About Don Bucolo
Don and Heidi Bucolo are the husband and wife team behind the blog EatSleepCruise.com, where the write about food, travel, and all things cruising. With reviews on cruise ships and shore excursions, valuable cruise planning tips and advice, and a complete photo gallery, they help you "sea the world one port at a time".