Things to do in Galveston
A departure point for many different cruises, Galveston actually offers a number of worthy attractions of its own. A virtual resort destination, the area offers numerous options for accommodations, shopping, and entertainment, not to mention 32 miles of glorious beaches ringing the Gulf Coast.
Historic Pleasure Pier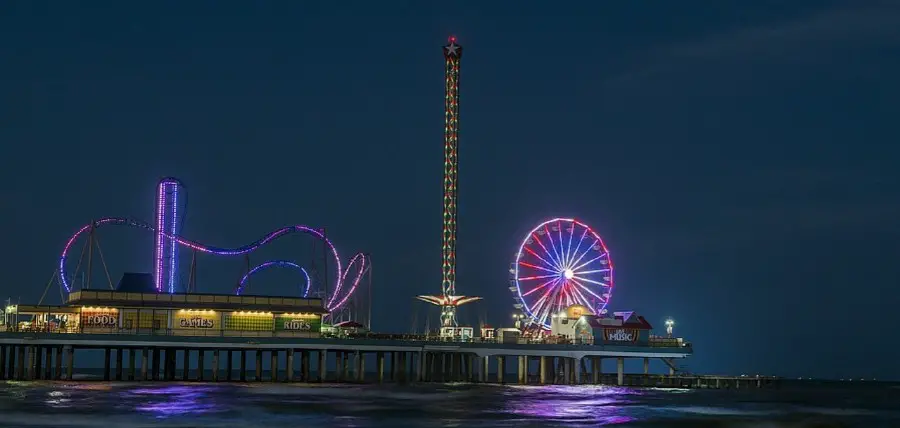 No trip to Galveston would be complete without visiting the Galveston Island Historic Pleasure Pier.  Originally built in 1943 until destroyed by a hurricane in 1961, this entertainment, dining and shopping area was rebuilt in 2012.  There are rides which have you flying over the pier and Gulf of Mexico, a 5D theater ride, restaurants and food options for every taste,  midway-style games and unique shops. You'll find something fun for everyone!
Moody Gardens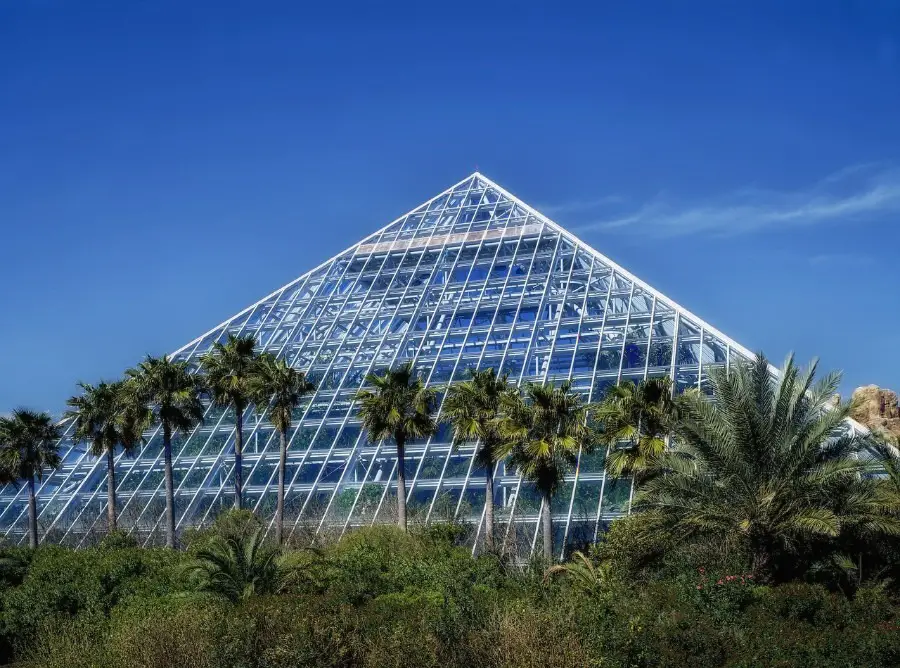 Moody Gardens on One Hope Boulevard is especially worth visiting for its stunning natural attractions. Ideally suited for recreation as well as more serious exploration, the garden offers the perfect nature spot for families and groups.  Featuring an Aquarium Pyramid that offers awesome displays of the world's oceans, a Rainforest Pyramid with a bewildering array of tropical plants, rare fish and exotic birds, Moody Gardens is a great place for those with a fascination for all things natural. There is also a Discovery Pyramid for science buffs, and a space-themed presentation at the Ridefilm Theater.
Galveston Island Ferry
One of the area's biggest draws in recent years is the Galveston Island Ferry, which is located on Highway 87 (Ferry Road) and sails between Port Bolivar and Galveston. Passengers have the option to park their cars in onshore parking facilities, or they may drive their cars onto the ferry. Trips around the area are free, and leave every fifteen to twenty minutes. It's a great vantage point from which to see the Texas coastline.
Bishops Palace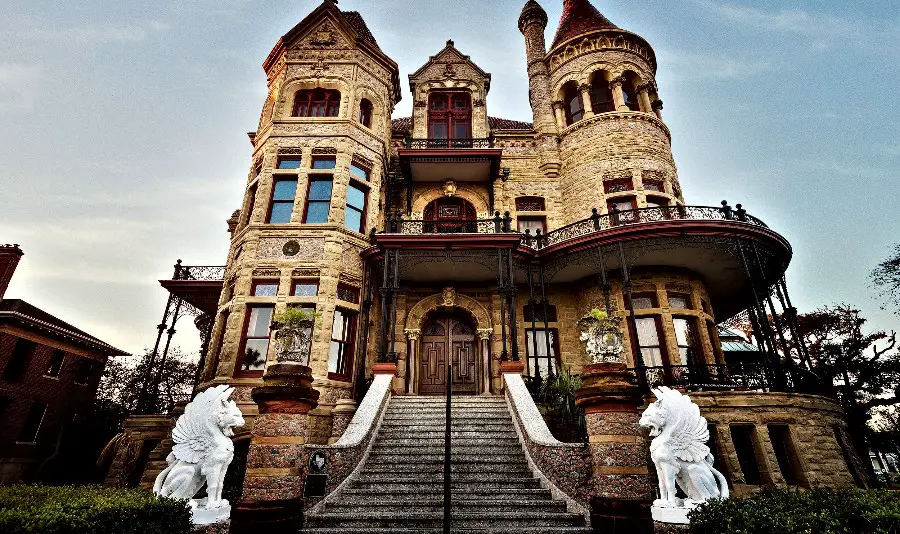 Built in 1892, Bishop's Palace (also known as Gresham's House), is considered one of the finest examples of Victoria architecture in the country and is therefore on the National Register of Historic Places. The stone exterior, complete with turrets, gives just a glimpse of the beauty that lies inside its doors. With magnificent woodwork and  intricate stained glass, the interior itself is a work of art. Admission includes a self-guided audio tour, but guided tours are also available. It is currently undergoing renovations to make it accessible for all to enjoy.
Historic Strand District
In close proximity to the cruise terminal, Galveston's historic Strand is full of shops and restaurants and is a great place to take a stroll, all of which are in historic buildings. In fact, it is the United States longest row of steel-front buildings, many of which survived the Great Storm of 1900, considered the worst natural disaster in America. Along the Strand is the Pier 21 Theatre which shows a short film about the Great Storm, the Galveston Island Railroad Museum and the Tall Ship Elissa.
Schlitterbahn Waterpark Galveston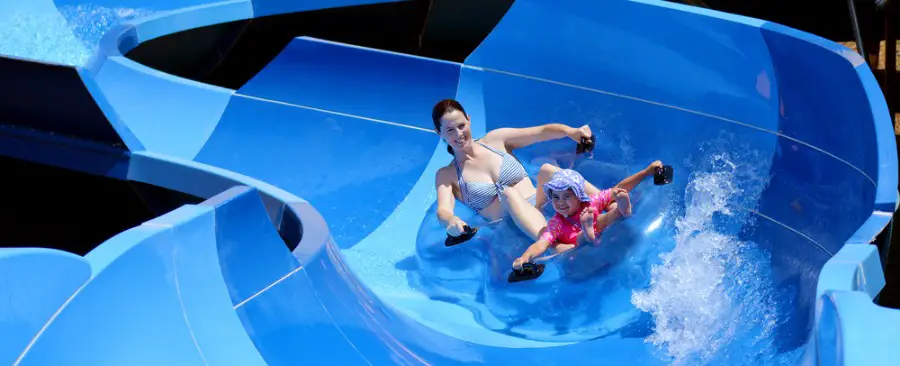 With slides, wave pools, water coasters and lazy river, there's something for everyone at the Schlitterbahn Waterpark in Galveston. Open almost year round, there is an inside park for when the winter months are a little cooler. There are kids areas and places just for grown-ups so everyone can have a safe, enjoyable time. With 33 rides over 19 acres, it's more than just a waterpark.
This page contains affiliate links for which we may receive financial compensation when a purchase has been made through one of our affiliate partners.
Top Excursions in Port of Galveston, Texas
Cruise Planning at this Port