Galveston Port Transportation
Last updated on December 16th, 2022 at 10:36 am
What is the closest airport to the Galveston Cruise Port?
William P. Hobby airport is located 42 miles (approx. 50 minutes) northwest of Galveston. It is a smaller airport and is serviced by only 4 major airlines – American Airlines, Delta, JetBlue and Southwest.
George Bush is located 69 miles (approx. 1 hour 15 minutes) from Galveston, on the north side of Houston.
The major US airlines which fly into IAH are American Airlines, Delta, Spirit, United and US Airways, in addition to many international airlines such as Air Canada and British Airways.
Car Rentals in Galveston Texas
While most major car rental companies including Hertz, Avis and Budget, are available at the airports, Enterprise is the only brand that has a location in Galveston.
Galveston Cruise Shuttles
Because of their distance from the port, shuttles and taxis can be quite expensive, depending on your party size.
There are many shuttles and private transfer companies which offer transport, in addition to cruise line transfers which can run $70-$90 per person.
– Go Airport Shuttle 
– Shuttlefare – IAH to Galveston
– Shuttlefare – Hobby
– Private Luxury Transfer – Bush Airport to Galveston
– Private Luxury Transfer – Hobby to Galveston
– Island Breeze Shuttle
– Galveston Express Shuttle
Galveston hotels with Fly and Cruise packages
Galveston Disembarkation Tips
Rideshare – Lyft is the exclusive rideshare company at the Port of Galveston 
Taxis will be in high demand on debarkation day so if you're planning on taking a taxi, you'll need to be patient. 
Have a flight late in the day? 
Spend the day at a luxury resort before heading to the airport. Stay in Galveston and wait out the crowds going back to the city, or head to Houston and enjoy the amenities of hotels like the Four Seasons or Omni. Check out all the options with ResortPass.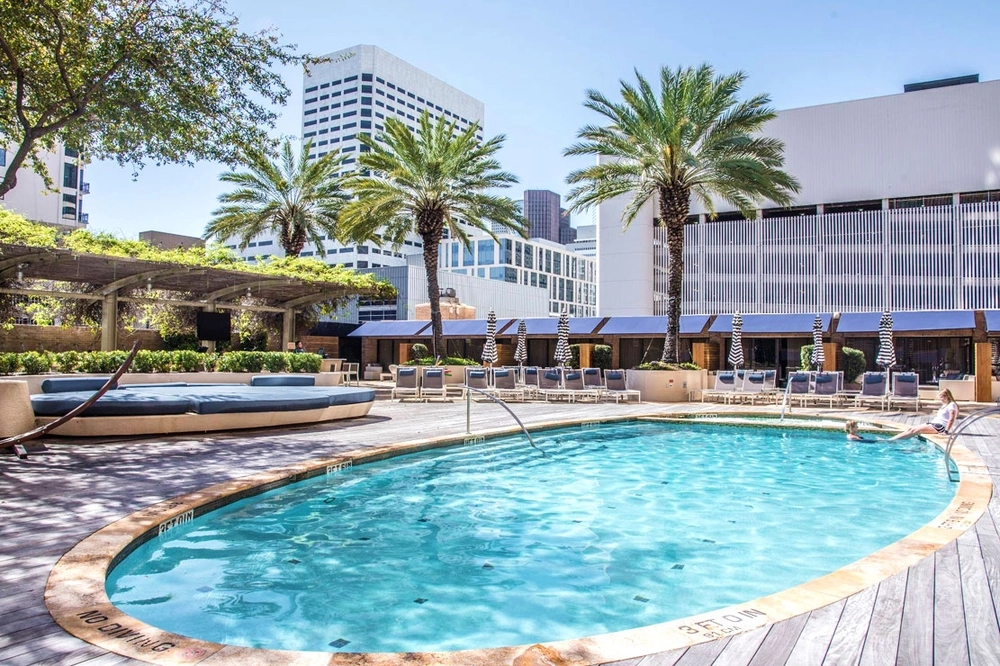 This page contains affiliate links for which we may receive financial compensation when a purchase has been made through one of our affiliate partners.
Cruise Planning at this Port