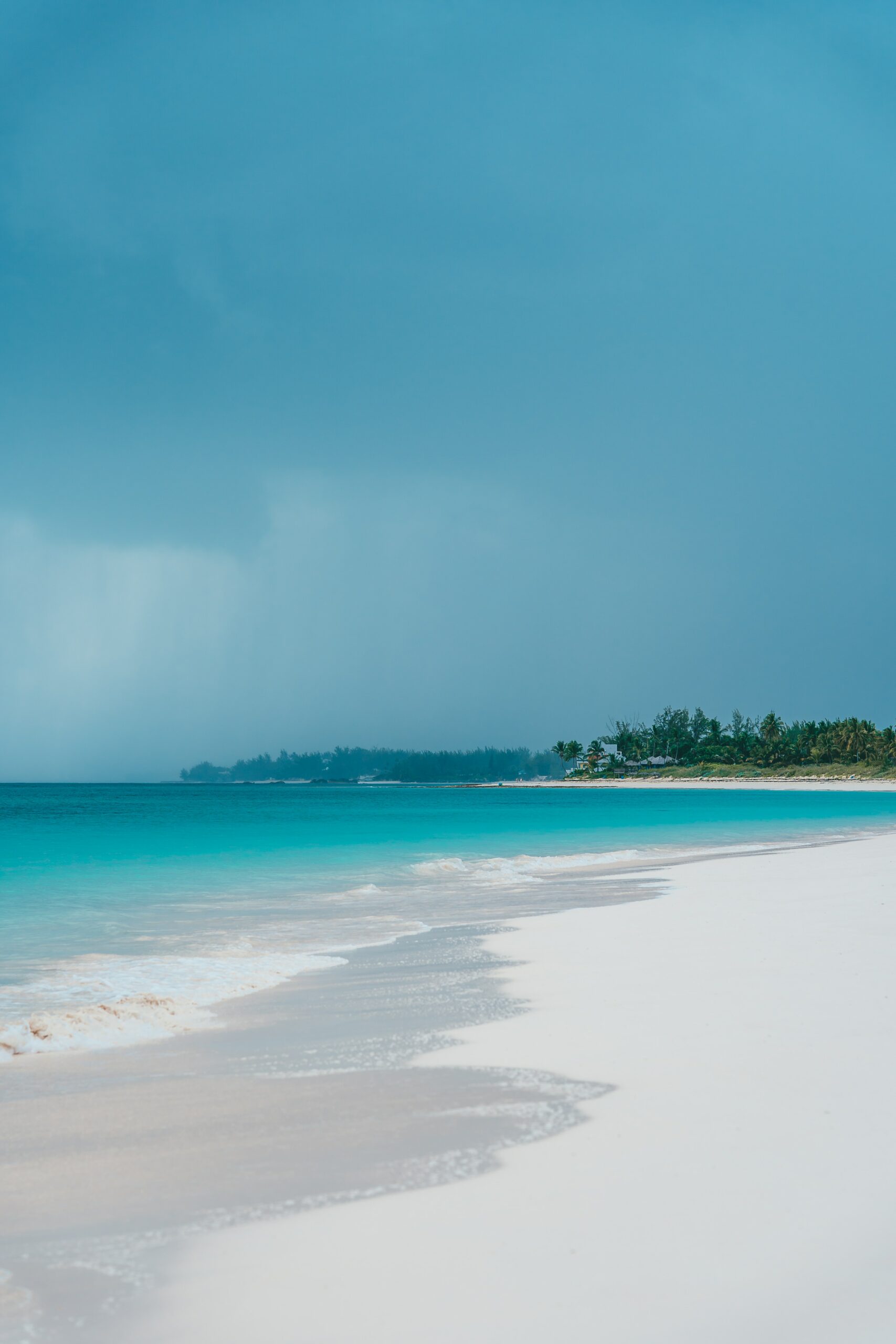 For almost 100 years, good times and Disney have gone together. On October 16, 2023, it will be a century since Walt Disney and his brother Roy founded the Disney Brothers Cartoon Studio in Hollywood, California. Today, Walt Disney Company is one of the largest media companies in the world. Disney took to the seas in 1996 with their Disney Cruise Line, which is headquartered in Celebration, Florida. Disney ships can be identified in port by their elongated dark blue hull, matching red funnels and elaborate yellow insignias. The Disney Cruise Line fleet consists of five ships; Magic, Wonder, Dream, Fantasy and Wish. A new cruise ship is set to join the fleet in 2024, it will be called Disney Treasure. Over 75% of the cruises that are offered by Disney Cruise Lines have at least one stop in the beautiful Bahamas. Because of this, Disney added their own private island,
Castaway Cay,  Bahamas
, as a destination for Disney Cruise Lines. In exciting news, Disney announced in 2019 that they had completed acquisition of Lighthouse Point on the island of Eleuthera to become Disney's second island destination.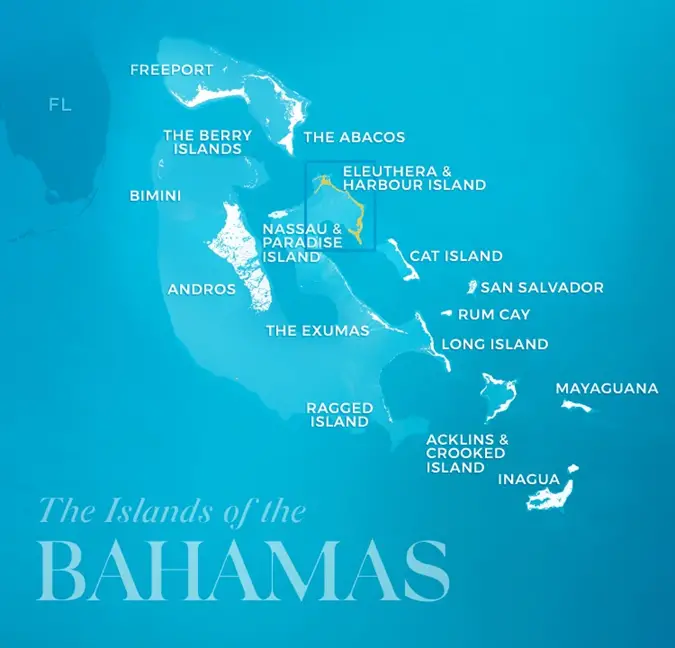 While in port, cruise line passengers will be able to enjoy the beautiful beaches and to explore nature and the island of Eleuthera. On the island of Eleuthera, Disney has been working with Bahamian artists and advisors as the project develops. They are striving to create a destination that reflects and represents the natural beauty of the island and the rich culture of the Bahamas. Disney has also been very mindful about the impact the development will have on Eleuthera. Disney acquired about 750 acres in South Eleuthera, and the Lighthouse Point for the development that will be both a cruise port and entertainment facility. Following a high level of environmental and conservation stewardship, Disney will develop only about 20% of the area. Much of it will be for low density use, like beach chairs, umbrellas as well as walking and bike paths. All of the development will be built using sustainable building practices and methods. While this Disney will be an exciting new destination for its cruise passengers, the project will have an even greater, and more lasting impact on the Bahamian Government by increasing revenue and GDP for the island. Disney is also committed to using Bahamian workers for the construction phase of the project, and having 80% of the project's workforce being Bahamian. When the development is done, there will be about 150 permanent jobs for Bahamians once the destination is up and running. With the addition of Lighthouse Point, Disney will continue to be a positive influence in the Bahamas. They will create sustainable economic opportunities for Bahamians while at the same time protect and sustain the natural beauty of Lighthouse Point.
Where You Dock in Lighthouse Point Bahamas
Located on the island of Eleuthera, Bahamas, Lighthouse Point will compliment Castaway Cay.  Work has begun on the development and the project has its anticipated opening in the summer of 2024.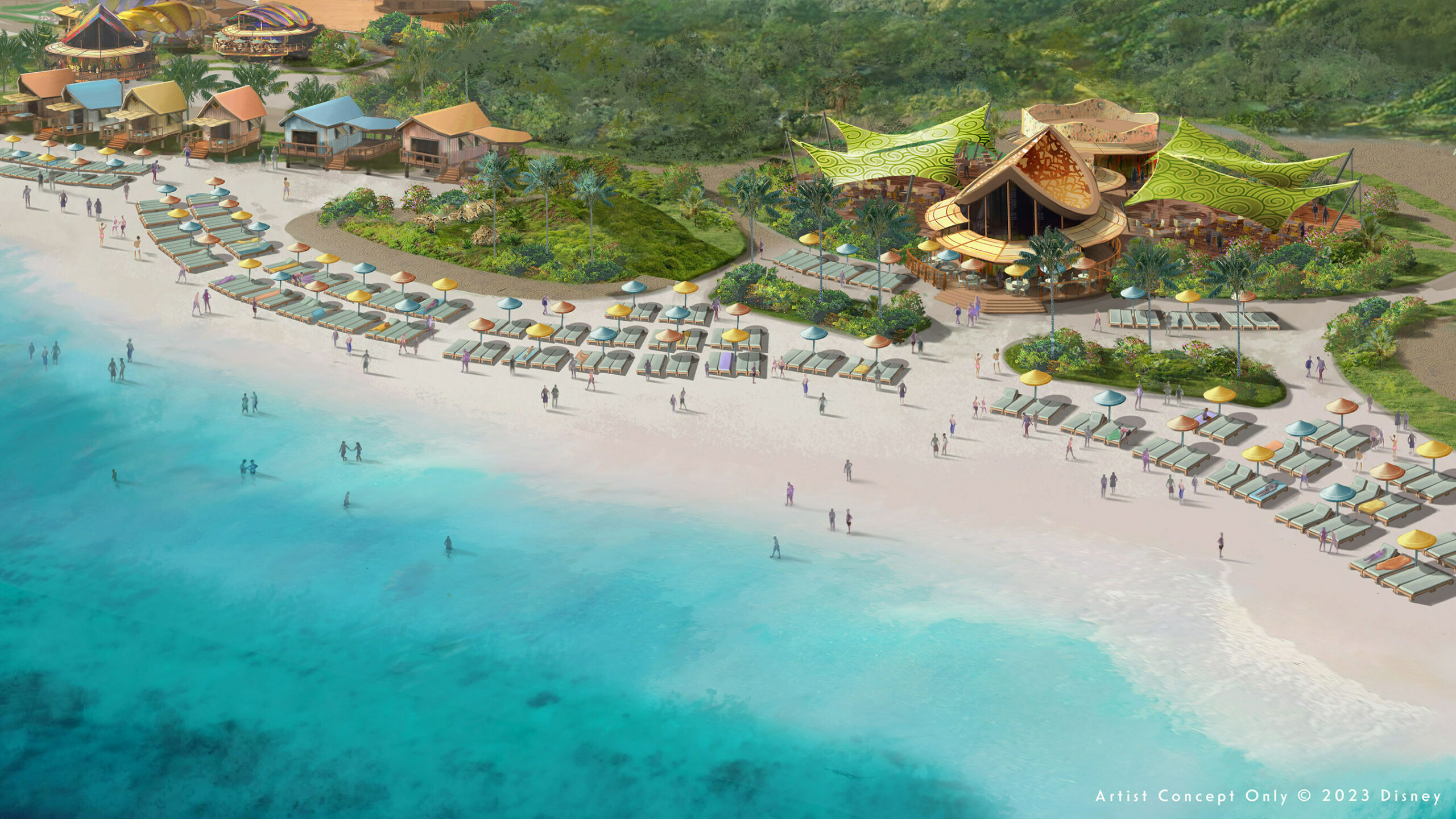 Getting Around Lighthouse Point Bahamas
There will be convenient, complimentary trams to transport guests around the island.
Dining In Lighthouse Point Bahamas
Market-style dining with outdoor and covered seating.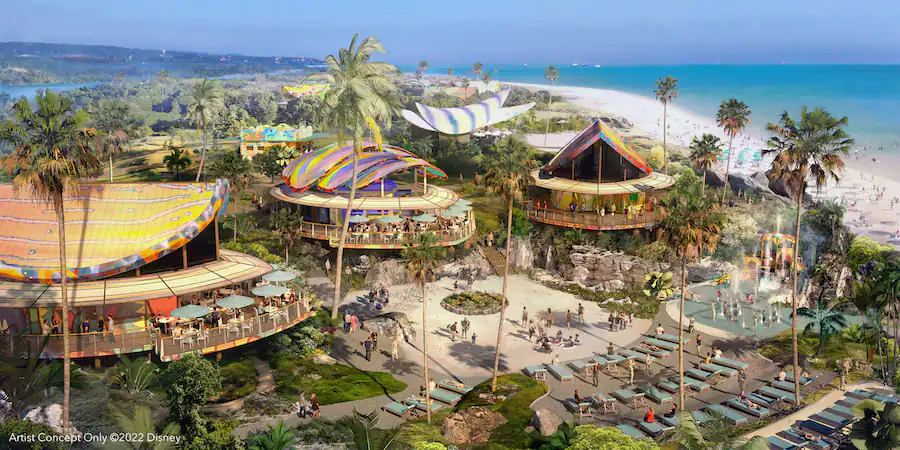 Things To Do in Lighthouse Point Bahamas
Like Castaway Cay, there will be activities available for all ages with a focus on areas where the family can enjoy together like the following:
– Expansive family beach located near restaurants, recreation and other amenities
– Family water play area with slides, water drums fountains and a safe area just for toddlers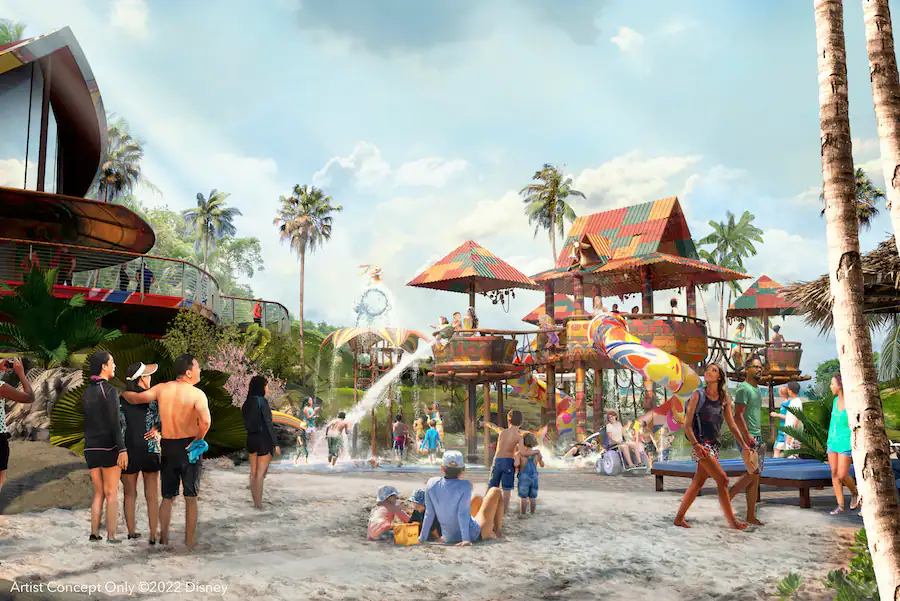 – Premium family cabanas set away from the hustle and bustle that can accommodate larger groups
– Recreational activities like bike and watercraft rentals, hiking and biking trails, volleyball court, covered gaming pavilion and more
– A Bahamian art and culture pavilion where guests can learn about the traditions and beauty of the Bahamas through special presentations and art by local artists.
If adults would like a bit of alone time, there will also be an adults-only beach with dedicated food and bar and private cabanas. Wondering what you'd do with the kids? The themed kids' club will be staffed by highly trained Disney Cruise Line employees and will include a splash pad, lots of shade and dedicated food area. It will be for kids aged 3-12 years and inspired by "The Little Mermaid."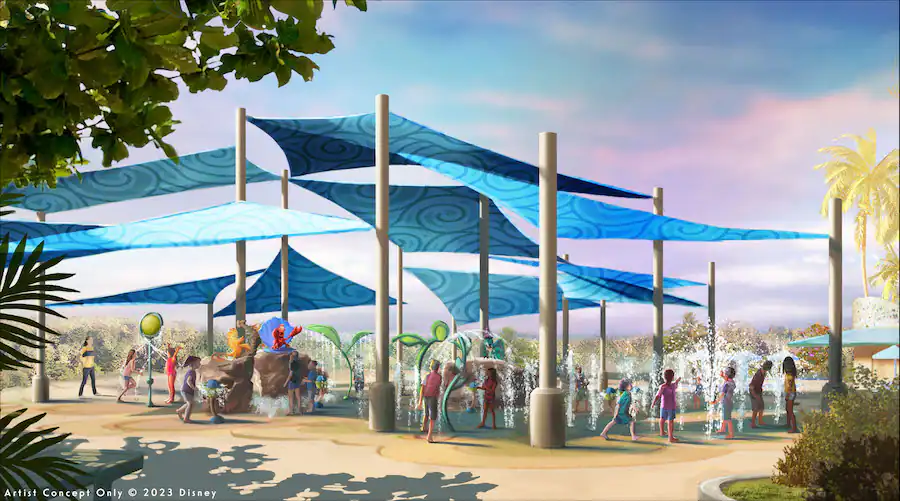 To make it all hassle-free, towels, umbrellas and beach chairs and lunch are all complimentary.
Disney is also working with local tour operators to create some unique Port Adventures and excursions which will highlight what Eleuthera has to offer.