Whether you're thinking of a family getaway soon or wants to rekindle the child in you, Walt Disney World should be on top of your list of places to visit. After all, it's one of the most popular family-friendly destinations where surely all the family members will have unforgettable memories together.
For those heading to Florida to take in a cruise, think about departing from Port Canaveral. It's now the #1 departure port for cruises in terms of passenger volume, and it's only a 1-hour drive from Port Canaveral to Disney World! 
The destination comes with all the activities you want to try, convenient and luxurious hotels, theme parks, fantastic dining options, and more experiences to check off your bucket list. 
Disney World is an extensive complex that offers many attractions, rides, shops, and everything else. Both kids and adults have plenty of things to do at Disney World, so it's even more crucial to plan your Disney vacation early. You must research before and ensure that your Disney World experience will be one for the books.  
To get the most of your Disney World trip, apply the following tips:  
Opt To Stay In A Disney Hotel  
If you want to maximize your Disney World itinerary, it would be wise to stay in-house. Choose to stay in a hotel closest to the park where you and your kids would like to spend more time. For instance, stick closer to Magic Kingdom or Animal Kingdom Park, depending on your preference of activities.  
However, if you plan to move here and there, it's best to be closer to the transportation hub so you can easily go to different points and buy tickets quickly. Another option is to seek out reasonably-priced hotels if you prefer to spend lesser on your accommodations.
One thing to note is that if you decide to stay further, it would be ideal to rent a car. Although shuttles and on-site buses are available, renting a car can save you more time waiting.  
It can be time-saving to stay on site. Another perk of using a Disney hotel is that all your shopping purchases can be delivered to your hotel, including all your luggage. Fortunately, many hotels will suit diverse budget preferences so choose the one you can afford and fit your family's needs.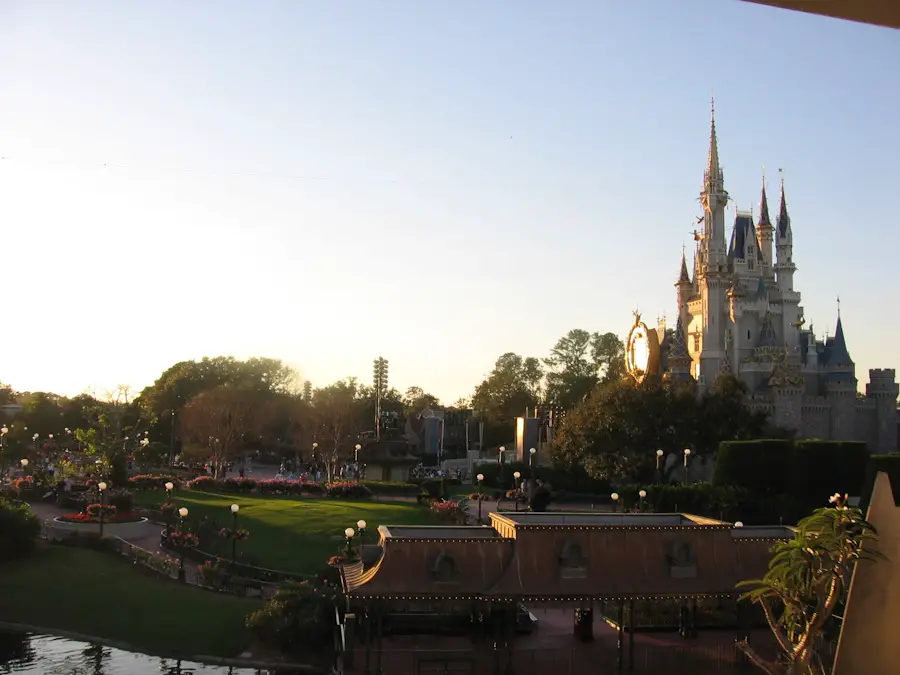 Decide And Choose Your Absolute Must-Visits  
You're probably already aware that Disney World is too large to explore in a few days. It can be overwhelming to explore Walt Disney World, which is twice the size of Manhattan. If long lines or attractions are far apart, you might not have time to do everything you want.
Hence, it's wiser to research ahead and pick out the absolute destinations you want to visit.   
Upon entering the park, decide which attractions are absolute must-sees and get started. After checking off the priorities on your list, you can slow down your pace and make room for spontaneity. After all, there are too many unique experiences in store for you at Disney World.   
Long queues are too normal for popular attractions and activities. Therefore, make it a personal rule not to waste too much time queuing. Wait in line only if it will take less than 20 minutes at least. If it's longer, proceed to your next activity on the list.
Check back later when you're done with the next attraction. Even if your children badly want to see it, explain it well to them and come back later. What's even better is to set expectations before the Disney trip and explain to your kids about long queues and missing out on some shows.
Consider Bringing Strollers  
This is another tip to make the most of your Disney World escapade. Expect to walk a lot and anticipate feeling tired and worn down. If you have small children, don't forget to bring strollers. They tend to get tired quickly, which can get pretty ugly when they are. Kids will end up crying, whining, and throwing tantrums, which can affect your family's entire Disney experience.    
Renting a stroller from Disney or an outside company is an option if you don't want to bring your own stroller from home. You're allowed to carry them everywhere in the park except to bring them back to your hotel room.
The rental price is quite reasonable considering how it can benefit your kid and especially you and your partner as parents. Ensure to save your energy more for other essential things than carrying your kid on your shoulders. 
Don't Miss Out On The Extra Magic Hours  
Try to take advantage of the extra magic hours at Disney World. Fortunately, there are higher chances for you to maximize these extended hours when you stay on-site. These happen on some days, so be sure to inquire in-house staff. The schedules can vary from day to day, so it could happen in the morning or evening.  
Guests of Disney World Resort hotels and some even non-Disney hotel guests are eligible for Extra Magic Hours. In some parks, guests can enter one hour earlier or stay two hours later than regular operating hours on certain days of the week.
Due to this perk, your FastPass+ reservations can then be saved for later in the day when crowds and wait times increase. You can visit the most popular places earlier before the actual opening time of Disney World.  
Eat Your Meals Earlier Or Later Than Meal Hours  
As expected, all dining areas in the Disney premises will be bustling with diners and customers during meal hours. Hence, eating breakfast and lunch earlier or later would be ideal.
Eat breakfast at your hotel, or bring them to the park. For lunch, eating at 11 AM or 1 to 2 PM is best when people have already finished eating. You can reduce your time in line by eating at non-peak times.   
Organize Your Park Hopping Plan  
Another option you'll have to consider is park hopping. This should be part of your preparation plan before you arrive at Disney World. Decide if you and your family would prefer park hopping.
With a Walt Disney World theme park pass, you can visit all four parks on the same day or every day during the validity period. The park hopping add-on isn't necessary, though, if this is your first trip. It is easy to spend a day—or more often a few days—at each park, as there is plenty to do.
And if you only have limited vacation days, it's best to choose one park and stay longer there.  
However, if you're planning to stay really long and you have a few bucks to spend, this is a great Disney World additional feature. Your itinerary becomes more flexible, and you can plan each day differently.
When park hopping, it's essential to use a tour map and check out the locations of each attraction. It will save you time from inquiring several staff and getting lost in an ample space. Don't forget to ask for the schedule sources of the park, so you'll know when shows will start and what times the park close or operates.
Don't forget to download the Disney app and acquire helpful Disney touring resources as much as you can. 
Consider Hiring A Vacation Planner  
If you're currently busy with work and other obligations and can't afford to do your research and itinerary planning by yourself, don't fret. There's an option for you to hire the pros.
You can seek help from a travel agent or a Disney vacation planner who is well-versed and experienced in Disney World and the available activities.  
They can do all the research for you and make all the bookings on your behalf. Such professional services allow you to plan a smoother Disney vacation without compromising your current work time. If your family comes with special needs and requests, you can inquire from these pros.  
If you want to go "All In" on Disney, Book A Disney Cruise!
That's right. Not only can you visit Disney World, but heading over to Port Canaveral and you'll be able to hop on a Disney Cruise! 
If you want a fascinating experience to make the most of your Disney World experience, consider booking a Disney Cruise. Read this guide to the cost of a Disney cruise to know how much budget to prepare for the cruise.
Almost everything you could ever wish for—and more—is included in your vacation from the moment you step onto the ship. First off, you'll gain access to enchanting entertainment. Experience Broadway-caliber musicals, where you can watch your favorite Disney characters as they perform.   
The cruise has spacious staterooms, so you and your big family can be comfortable during your stay. You'll have enough storage and space to move around. There is also more than one bath so everyone can finish preparing faster.
The cruise will take you to its private island, where you can rest and lounge in the beach chairs as your children play on the waterslides. You can also have fun with a variety of outdoor dining options.  
Conclusion  
Touring Disney World with friends and family can be one of the most memorable moments of your life. So, join the cruise and make the most of it. Stay in-house, plan well, and apply the tips listed above. These can save you more time as you apply some hacks. The most important thing to remember is to create beautiful memories together, which really counts more than your bookings and itineraries.  
This page contains affiliate links for which we may receive financial compensation when a purchase has been made through one of our affiliate partners.