Philipsburg – St. Maarten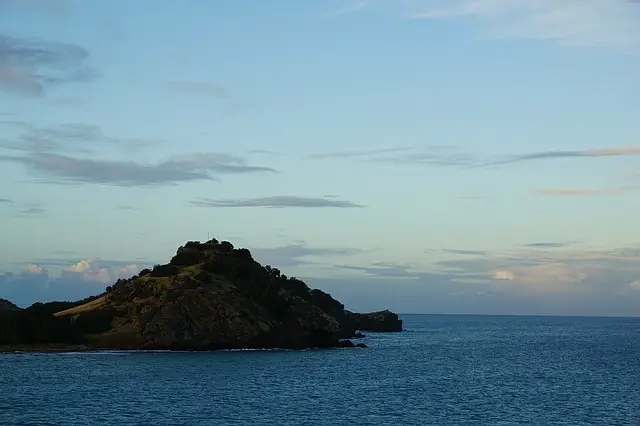 St. Maarten is one-half of the smallest island occupied by two nations (St. Martin is the other and is part of French West Indies). Part of the Kingdom of the Netherlands, St. Maarten (aka "the Dutch side") is home to a very busy Caribbean port, located in the capital city of Philipsburg, with facilities so that some of the world's largest ships can dock here. Because of this, there are some great facilities, shopping, restaurants, and activities to accommodate the million-plus passengers that visit every year. Plus, there's no real border between the Dutch and French sides of the country, so visitors can come and go easily. See here for more information on Saint Martin.
Safety: Crimes against tourists are relatively low, with the exception of theft. Don't flash valuables around or leave your belongings unattended. In late 2021, guests were advised not to travel to the French side of the island due to political unrest.
Currency:
Netherlands Antillean guilder, but US Dollars are accepted at most locations. ATMs are widely available.
Wireless Internet:
There is an internet cafe right at the port if you need to use a computer, but there are a number of restaurants that offer free WiFi with a purchase
Languages:
Dutch, though almost everyone speaks English
Where You Dock in Philipsburg – St. Maarten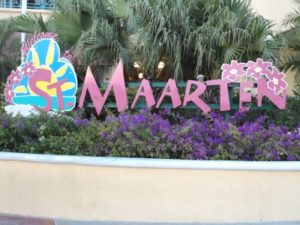 There is a new cruise terminal, the Dr. A.C. Wathey Cruise Facilities, located approximately one mile from downtown Philipsburg, which is about a 20 walk from the pier. There are water taxis available if you don't want to walk. Right at the pier is an information area with a few souvenir stalls and duty free shops. Here is where you'll find the famous pink" St. Maarten" sign for a photo op. Getting Around Philipsburg – St. Maarten
Water Taxi –  a great way to get to downtown Philipsburg for a low cost. One price ($7) will do you for the day and you'll get a great view of the harbor.
Taxis – you will see passengers lining up at the pier for taxis, by destination and fare type. The government regulates taxi fares by zone and number of passengers (extra cost for more than 2 passengers). They also have 3 hour sightseeing tours for $90. See here for more information.
Rental Car – this can be a great way to see the island, especially if you have more than a group of 3 people. There are a number of car rental locations near the port. Coastal Car Rental is right at the pier.
Shopping In Philipsburg – St. Maarten
Philipsburg has some of the best shopping in the Caribbean and it's all duty free! You can get some great deals on jewelry, electronics, cosmetics and more , with prices on luxury good at 50% off!
Front Street – Located steps from the water taxi dock, Front Street and its side streets is Philipsburg's main shopping district. It has every shop and boutique you could imagine.
Blue Mall – located west of the airport, and 13 kms from Philipsburg is a modern mall with different men's and women's apparel stores and a food court.
Dining In Philipsburg – St. Maarten
There are many options to choose from in St. Maarten, from casual Caribbean fare to upscale restaurants serving lobster thermidor – a local specialty.
Chesterfields (Great Bay Marina) – located closest to the pier, on the way to Philipsburg – has a great view and pub fare
Lazy Lizard Beach Bar & Grill (Boardwalk) – rated as the #1 restaurant in St. Maarten, this casual stop offers burgers, sandwiches, seafood and Johnny Cakes
Dirty Sanchez Crew Bar (Boardwalk) – rated as the #1 bar in St. Maarten, offering fantastic cocktails in a fun atmosphere
Ital Shack (Bush Road No. 7, Philipsburg) – super laid back, offers local, organic, vegan fare and fresh juices for a reasonable price
Burger Madness (Front Street) – Amazing burgers with all the toppings you could imagine, located right on the beach
Things To Do in Philipsburg – St. Maarten
What to do in St. Maarten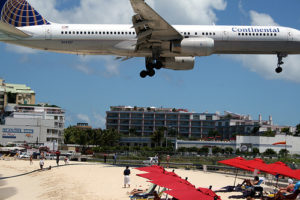 Maho Beach/Sunset Bar & Grill – watch the airplanes fly incredibly close over your head as they land at the airport. Enjoy this amazing sight while eating a great meal at the bar or sunbathing on the beach.
Casinos – if you haven't had your fill at your ship's casino, enjoy the Atlantis World casinos around Philipsburg or Casino Royale at Maho Village.
Margot, St. Martin – visit the Capital of French St. Martin and visit some wonderful boutiques and bistros
Ferry to Anguilla – if you have been there, done that in St. Maarten, why not take the 25 minute ferry ride from Marigot St. Martin to Anguilla. The cost is $15 one way and the ferry departs in 45 minute intervals. Spend time exploring this beautiful island with some sightseeing tours or just sink your toes into its gorgeous white sandy beaches.
Day Pass at a Beach Resort – if you've been to St. Maarten a few times and are looking for something different, spend the day at a beach resort. ResortPass offers a couple of options, located about a half hour from the port. You'll enjoy the amenities provided by the resort including pools, restaurants, bars, and of course, the gorgeous beach! Click here for details!
Beaches in St. Maarten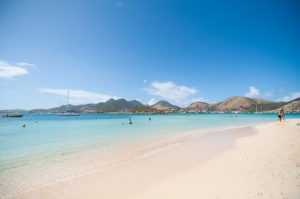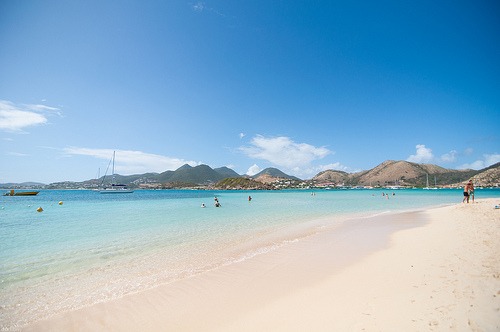 Closest Beach to the Pier – Great Bay Beach in downtown Philipsburg, along the Boardwalk
Best Beach for Water Sports – past Philipsburg is a beach called Little Bay with rentals for all sorts of water activities
Best Beach for Getting Away from it All – Mullet Bay – about an hour from the pier, but far from the crowds in Philipsburg, this great beach offers umbrella and chair rentals
Famous Beach – Orient Bay (on the French Side) is a beautiful, conventional beach with restaurants and watersport rentals but the more adventurous can visit Club Orient a naturist beach (clothing optional, which is permitted on the island).
Top Tours & Excursions In Philipsburg – St. Maarten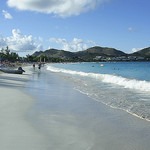 Photo credit: alljengi / Foter / CC BY-SA
Half Day Catamaran Sail & Snorkel Board a spacious 50 foot catamaran and sail past the beauty of St. Maarten. Choose to relax on deck in the sun or shade, or snorkel in the crystal waters. Beverages & snacks available throughout the day....
Duration: 3.75 hours Activity Level: Moderate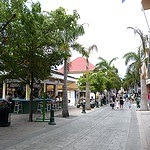 Photo credit: alljengi / Foter / CC BY-SA
St. Maarten Sights, Shopping & Sand You'll explore the entire island including the French side, stopping at major sites along the way. Spend time swimming or lounging on the beach at Orient Bay before heading back to Philipsburg for some shopping....
Duration: 4.5 hours Activity Level: Moderate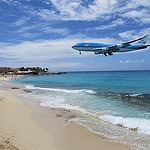 Photo credit: alljengi / Foter / CC BY-SA
Da Party Bus Island Tour Spend time partying your way around the island with stops at Orient Bay, Margot, St. Martin, then Sunset Bar & Grill at the famed Maho Beach to watch airplanes fly close overhead as they land....
Duration: 4 hours Activity Level: Moderate Note: 4 beverages are provided on the bus