When it comes to cruising in the Caribbean, travelers are often presented with the choice between Eastern and Western Caribbean itineraries.
Both regions offer incredible experiences, but they differ in terms of popular ports, cuisine, culture, weather considerations, and cruise line options.
Let's take a closer look at each region to help you make an informed decision for your next Caribbean adventure.
Eastern Caribbean Cruises: Tropical Tranquility and Vibrant Culture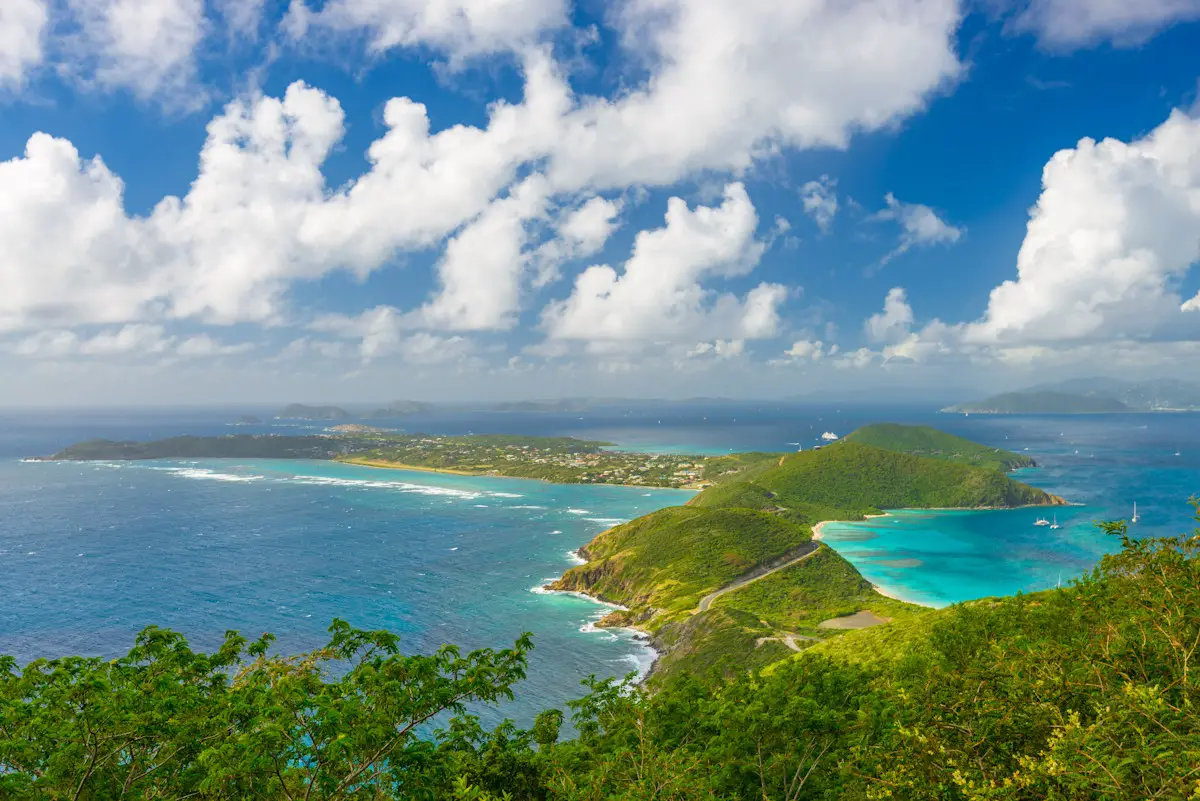 The Eastern Caribbean is known for its pristine beaches, crystal-clear waters, and a blend of cultures influenced by European, African, and indigenous traditions.
The region typically includes destinations such as the Virgin Islands, Puerto Rico, the Dominican Republic, and the eastern coast of the Bahamas.
Popular Ports in the Eastern Caribbean
1. St. Thomas, US Virgin Islands: Known for its duty-free shopping and beautiful beaches like Magens Bay.
2. San Juan, Puerto Rico: Explore the historic streets of Old San Juan, visit the El Morro fortress, and savor authentic Puerto Rican cuisine.
3. St. Maarten: Experience the unique blend of Dutch and French cultures, enjoy fantastic shopping, and relax on the stunning beaches.
4. Tortola: Discover the natural beauty of the British Virgin Islands, with highlights including The Baths and Cane Garden Bay.
Many of the ports of call in cruising to the Eastern Caribbean depart from ports located in Florida, like Fort Lauderdale, Miami & Port Canaveral.
Eastern Caribbean Cuisine
Eastern Caribbean cuisine is a fusion of African, European, and indigenous flavors. The staple foods in the Eastern Caribbean include seafood, tropical fruits, root vegetables, rice and beans.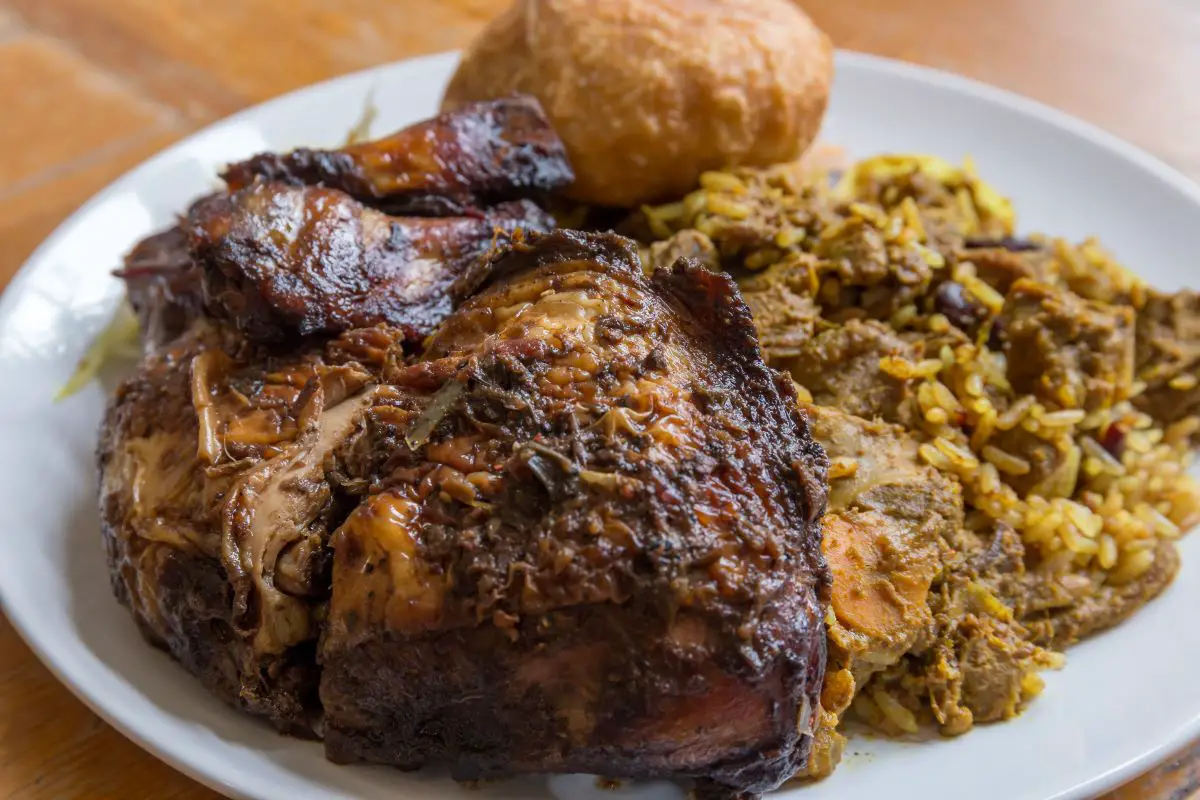 Dishes like jerk chicken, conch fritters, plantains and delicious tropical fruits are prevalent throughout the eastern Caribbean area.
Callaloo is a leafy green vegetable similar to spinach and callaloo is often used in soups and stews. Callaloo soup, made with callaloo, okra, and often crab or salted meat, is a popular dish.
A starchy fruit, breadfruit is used in a variety of ways, including boiled, roasted, or fried. It can be a substitute for potatoes and is often served as a side dish.
Green Fig and Saltfish is a traditional dish made with green bananas (figs) and salted codfish. The bananas are boiled and served with sautéed codfish, onions, peppers, and spices.
Another staple, Pepperpot, is a hearty stew made with various meats, such as beef, pork, or goat, and flavored with spices, cassareep (a thick sauce made from cassava root), and vegetables. It is often served with bread or rice.
Conkies are a popular dessert made from a mixture of grated pumpkin, cornmeal, coconut, spices, and raisins. The mixture is wrapped in a banana leaf and steamed.
Well-known signature Caribbean drink, rum punch is a fruity cocktail made with rum, fruit juices (such as pineapple and orange), and spices.
Each island in the eastern Caribbean has its own specialties, so be sure to sample the local delicacies.
Eastern Caribbean Culture
The Eastern Caribbean region is known for its rich and diverse cultural heritage, influenced by the indigenous peoples of the Caribbean, European colonial powers, and the African diaspora.
When cruising through the Eastern Caribbean, you can expect to encounter a blend of cultures, traditions, and customs.
African culture has had a significant influence on the Eastern Caribbean islands. You may experience vibrant music, such as reggae, calypso, and soca, which are often accompanied by energetic dance forms like the limbo or the wuk-up.
You may witness remnants of various European powers present in the colonial architecture, language, and cuisine.
For example, English is widely spoken, and British influences can be seen in the governance systems and driving on the left side of the road.
While English is widely spoken, each Eastern Caribbean island has its own unique blend of influences, giving rise to distinct Creole cultures. Creole languages, a mixture of African, European, and indigenous languages, may be spoken by the locals.
Weather Considerations and Best Time to Visit
The Eastern Caribbean boasts a warm tropical climate year-round, with temperatures ranging from 77°F to 85°F (25°C to 29°C). The peak season for Eastern Caribbean cruises is from December to April, offering dry and pleasant weather conditions.
Cruise Lines Offering Eastern Caribbean Itineraries
Popular cruise lines sailing the Eastern Caribbean include Royal Caribbean International, Carnival Cruise Line, Norwegian Cruise Line, and Princess Cruises.
Western Caribbean Cruises: Adventure and Natural Wonders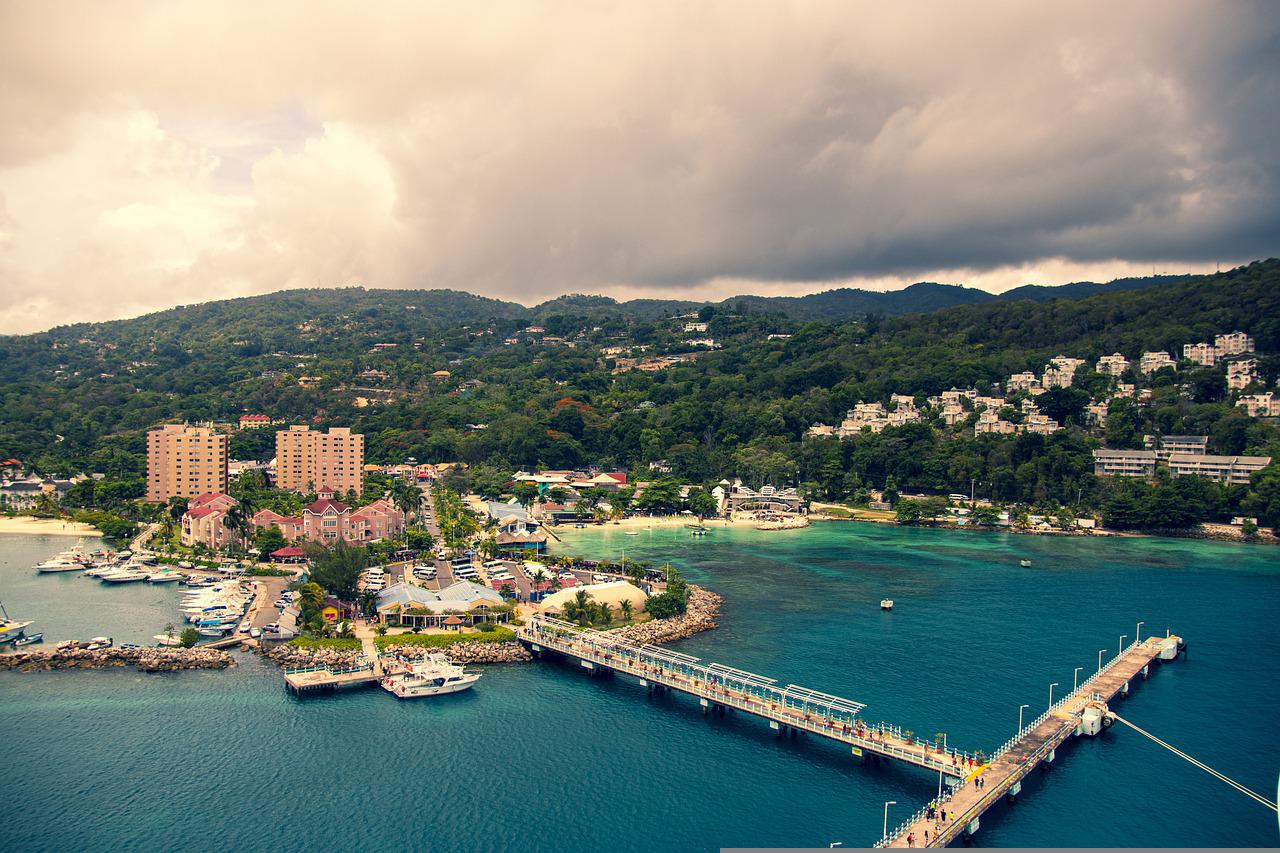 The Western Caribbean presents a contrasting landscape, featuring lush rainforests, ancient ruins, and exotic wildlife. This region encompasses destinations such as Mexico's Yucatan Peninsula, Belize, Jamaica, and the Cayman Islands.
Popular Ports in the Western Caribbean
1. Cozumel, Mexico: Explore the world-famous Palancar Reef for snorkeling or scuba diving and visit the ancient Mayan ruins of Tulum.
2. Grand Cayman: Experience the stunning Seven Mile Beach, swim with stingrays, or indulge in tax-free shopping.
3. Jamaica: Discover the reggae vibes of Montego Bay, climb the breathtaking Dunn's River Falls in Ocho Rios, or relax on the beaches of Negril.
4. Belize: Immerse yourself in the rich biodiversity of the Belize Barrier Reef, visit ancient Mayan ruins like Altun Ha, or go cave tubing in the lush rainforests.
Many Western Caribbean cruises start in popular ports like Fort Lauderdale, Tampa, Port Canaveral, New Orleans & Galveston.
Western Caribbean Cuisine
The Western Caribbean is another region that encompasses several countries and territories, including Jamaica, Cuba, the Cayman Islands, Haiti, and parts of Mexico and Central America.
The Western Caribbean's cuisine is a tantalizing blend of indigenous, African, European, and Mayan influences.
Jamaican food is known for its bold and spicy flavors. Jerk seasoning, a combination of spices including allspice, Scotch bonnet peppers, and thyme, is a staple in Jamaican cuisine.
Popular dishes include jerk chicken, jerk pork, curried goat, rice and peas, ackee and saltfish (the national dish), and festivals (a type of fried dumpling).
The Yucatán Peninsula in Mexico is part of the Western Caribbean region and has its own distinct cuisine. Yucatecan dishes often feature Mayan influences and flavors.
Some popular dishes include cochinita pibil (marinated pork cooked in banana leaves), panuchos (tortillas filled with refried beans and topped with shredded chicken or turkey), sopa de lima (lime soup), and poc chuc (grilled marinated pork).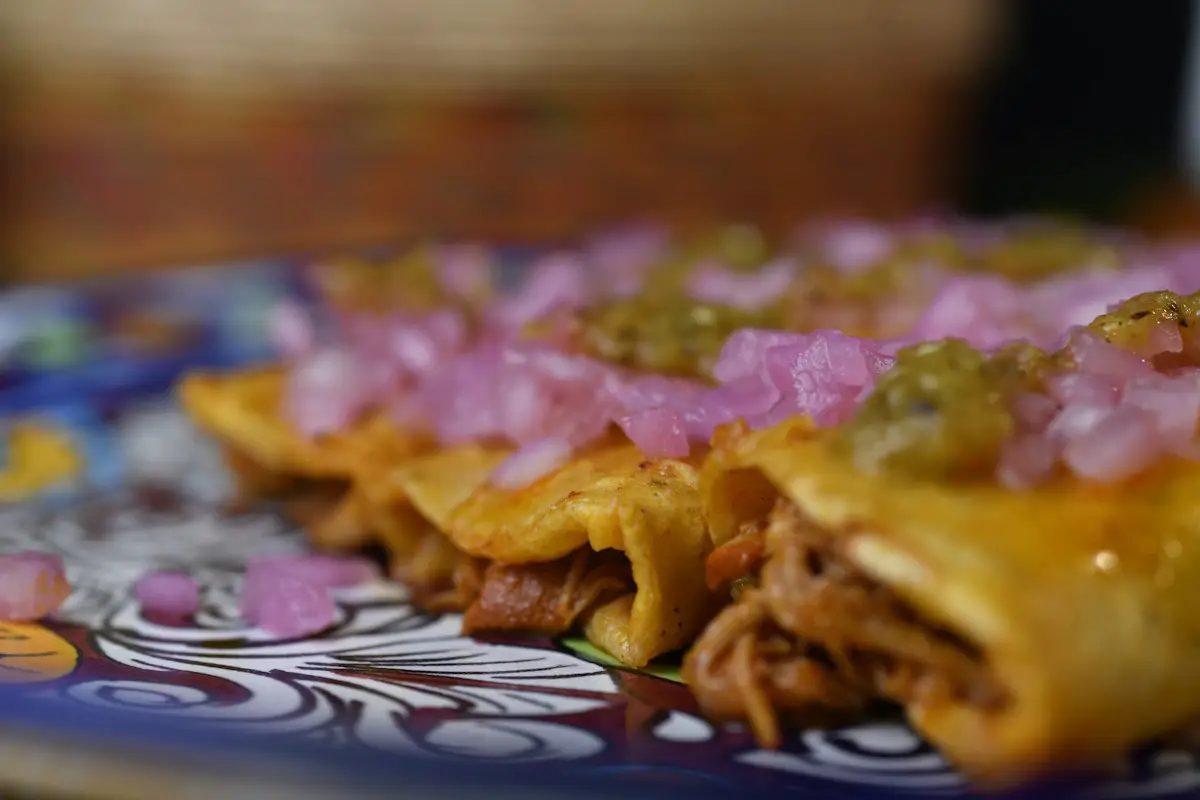 The Cayman Islands have a diverse culinary scene, influenced by Caribbean, British, and international flavors.
Seafood is prominent, and dishes like conch stew, fish rundown, and turtle stew are popular. The islands also offer international cuisines due to their cosmopolitan nature.
Western Caribbean Culture
The Western Caribbean region offers a diverse cultural tapestry, shaped by the indigenous populations, European colonial influences, and the cultural contributions of African, Hispanic, and Mayan heritage.
Western Caribbean is home to ancient Mayan ruins and archaeological sites, such as Chichen Itza in Mexico, Belize's Xunantunich, or Honduras' Copan.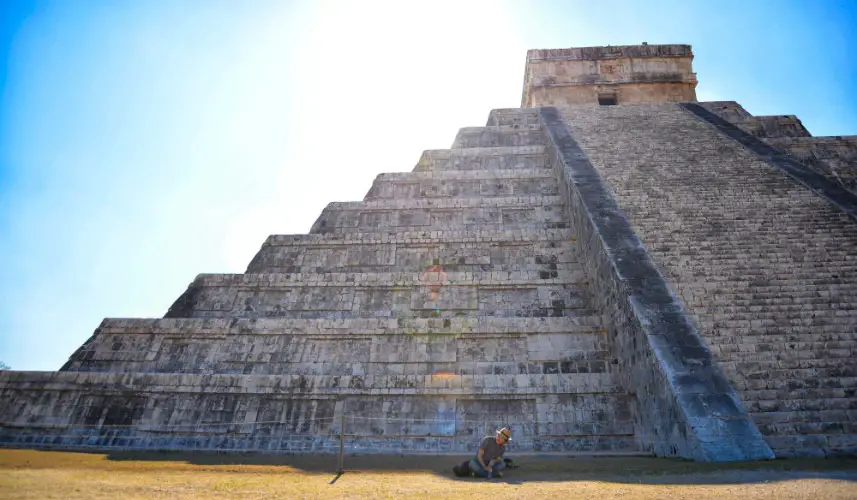 Many countries in the Western Caribbean, including Mexico, Belize, Honduras, and parts of Central America, have a strong Hispanic and Latin American cultural influence.
This can be seen in their language, music, dance, and cuisine. Expect to encounter lively rhythms like salsa, merengue, bachata, and mariachi music.
A significant Afro-Caribbean population has contributed to the region's vibrant music, dance, and religious practices.
You may experience genres like reggae, dancehall, and Afro-Cuban music, and witness cultural rituals such as Santeria or Garifuna drumming and dance.
Like the Eastern Caribbean, the Western Caribbean was influenced by European colonial powers, particularly Spain and Britain. This influence is evident in the architecture, language, and historical sites.
The Western Caribbean is known for its stunning natural beauty, including lush rainforests, pristine beaches, and marine life. Local cultures often embrace environmental conservation and offer ecotourism activities like snorkeling, diving, and exploring national parks.
Weather Considerations and Best Time to Visit
The Western Caribbean experiences a tropical climate with slightly higher temperatures, ranging from 80°F to 90°F (27°C to 32°C). The best time for Western Caribbean cruises is typically from November to April, with less rainfall and milder temperatures.
Cruise Lines Offering Western Caribbean Itineraries
Several cruise lines offer Western Caribbean itineraries, including Royal Caribbean International, Carnival Cruise Line, Norwegian Cruise Line, and MSC Cruises.
Key Differences Between Eastern & Western Caribbean Cruises
1. Geography and Scenery: The Eastern Caribbean features more islands and a greater number of picturesque beaches, while the Western Caribbean is known for its lush rainforests, ancient ruins, and diverse marine life.
2. Culture and Cuisine: Eastern Caribbean islands have a blend of European, African, and indigenous influences, with a variety of cuisines to savor.
In contrast, the Western Caribbean showcases a mix of Mayan, African, and European cultures, offering unique culinary delights and musical traditions.
3. Weather Patterns: While both regions offer year-round warm temperatures, the Eastern Caribbean generally experiences a drier climate.
The Western Caribbean can have higher rainfall, particularly during the hurricane season (June to November). Note that weather patterns can be unpredictable, and storms can affect both regions.
4. Port Variety: The Eastern Caribbean often provides more diverse port options, with a mix of bustling cities, historic sites, and stunning beaches. The Western Caribbean, on the other hand, offers a combination of adventure activities, natural wonders, and opportunities for cultural exploration.
5. Popular Cruise Lines: Many major cruise lines operate in both regions, offering a wide range of itineraries. However, certain cruise lines may have a stronger presence in one region over the other. For example, Royal Caribbean International is well-known for its extensive offerings in both Eastern and Western Caribbean cruises.
Final Thoughts – Eastern vs Western Caribbean
Ultimately, the choice between an Eastern or Western Caribbean cruise depends on your preferences for beach relaxation, cultural immersion, adventure activities, or historical exploration.
There is no right or wrong answer.
Remember to consult with travel professionals or cruise line representatives to get the most up-to-date information on itineraries, ports of call in the Caribbean, and any travel advisories before finalizing your decision. Happy cruising!
This page contains affiliate links for which we may receive financial compensation when a purchase has been made through one of our affiliate partners.
About Jonathon Hyjek
Jonathon is the tech guy behind CruiseportAdvisor.com. When he's not stuck in front of his computer, Jonathon enjoys travel & cruising (even after being on a cruise ship that caught fire - a story for another day!)