Things to do in Vancouver, BC
Stanley Park
Over 8 million people per year visit this 400 hectare park located in urban Vancouver. Stanley Park an historic national site in Canada and has kilometers of trails from which you can see ocean, moutains and beautiful beaches for swimming or sunbathing in the summer. The Seawall, a 22 kilometer stretch of paved path along the waterfront, is perfect for a morning jog or afternoon bike ride. There is a miniature train, suitable for both adults and children, which will take you on a 2 km ride through the forest, over trestles and through tunnels. Bring the kids bathing suits for a splash in the water park or have a picnic in one of the many designated areas.
Capilano Suspension Bridge Park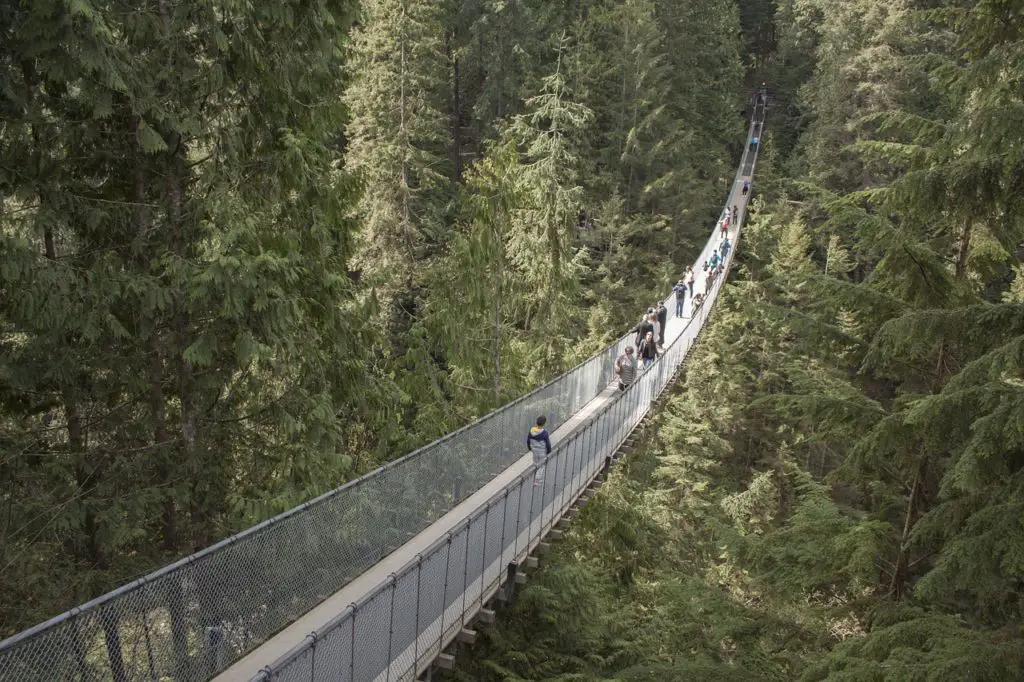 You can't leave Vancouver without visiting the Capilano Suspension Bridge Park and conquering your fear of heights crossing over the Capilano Suspension Bridge. The main suspension bridge is 450 across and hangs 230 ft over the Capilano river and provides access to the towering trees of the rain forest. When there, try the Treetops Adventure – seven suspension bridges 100ft above the forest floor, giving you a unique view of the park. If you're really daring, try Cliffwalk, the park's newest addition, which has cantilevered suspension bridges hanging off the granite rock face, above the Capilano canyon. The views are breathtaking.
Granville Island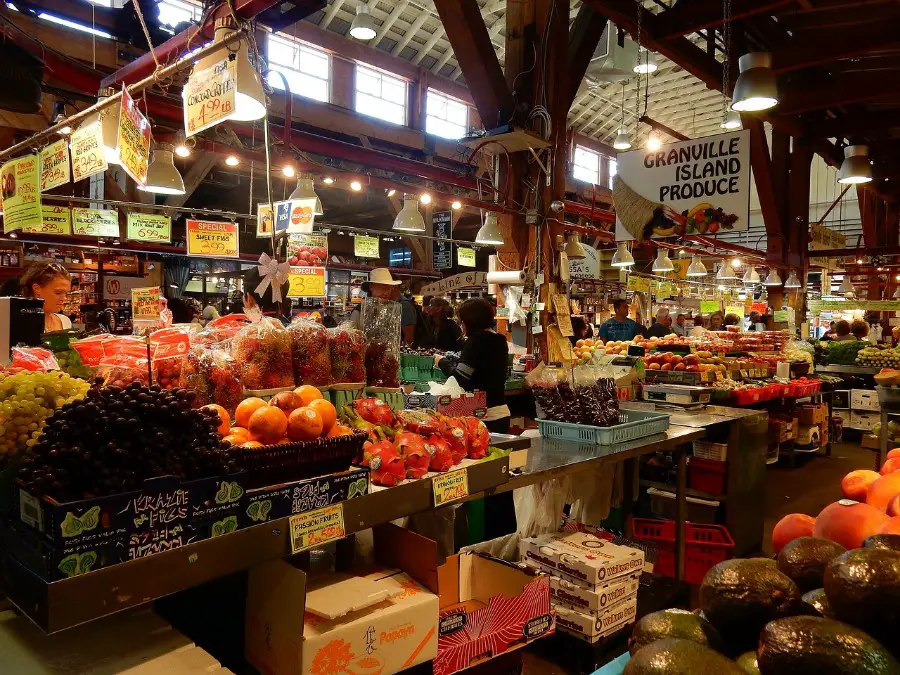 Amidst the trendy and modern galleries, theaters, and restaurants in Granville Island, the Granville Island Public Market remains one of the city's most popular attractions. Considered by many to be one of the finest open-air markets in Canada, the market offers plenty of fresh produce and an impressive selection of local crafts. There are also several food stalls that sell baked goods, ethnic snacks and so much more. Street performers, boat cruises, and a kid's market provide even more opportunities for fun and enjoyment.
Grouse Mountain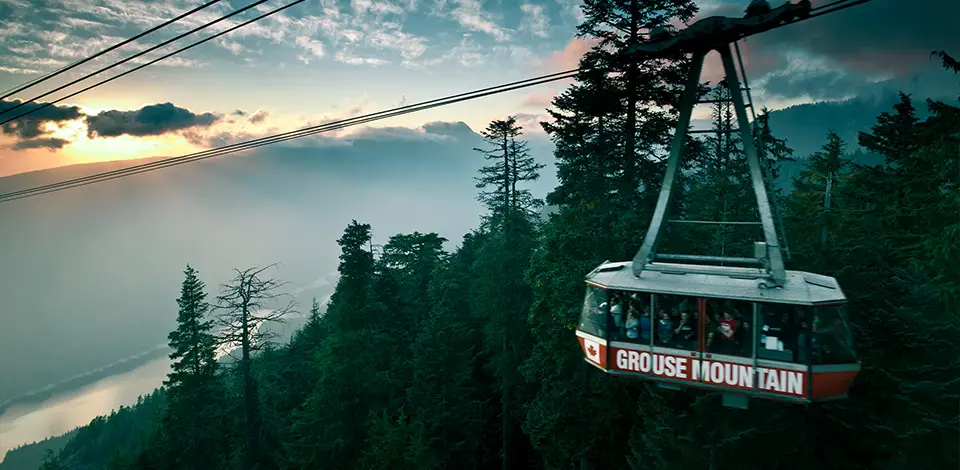 If you like the great outdoors, Grouse Mountain in North Vancouver is an essential stop before or after your cruise. On a clear day, the summit offers a breathtaking view of the entire city. Still a popular destination for skiing, also offers plenty of other activities throughout the year such as the Grouse Grind, which is a close to 2-mile trail that serves as a natural Stairmaster; and a Lumberjack Show, which pits two lumberjacks against each other in a variety of events.
Museum of Anthropology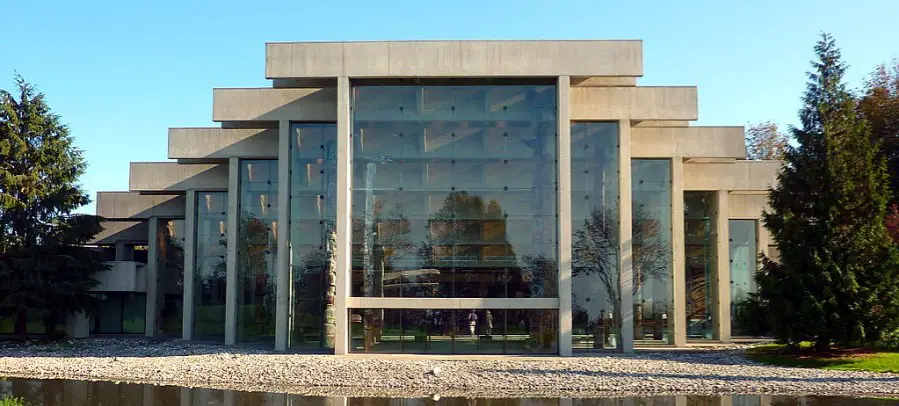 For a detailed look into the area's rich history, check out the Museum of Anthropology which is affiliated with the University of British Columbia. The museum maintains one of the most extensive and most impressive art and artifacts collections from the First Nations on the Northwest Coast. Including intricately-decorated canoes, colorful masks, totem poles, and other relics from Native American culture, the museum also boasts of fascinating pieces of local art, priceless jewelry, and an especially impressive European pottery display from the 15th century.
Vancouver Aquarium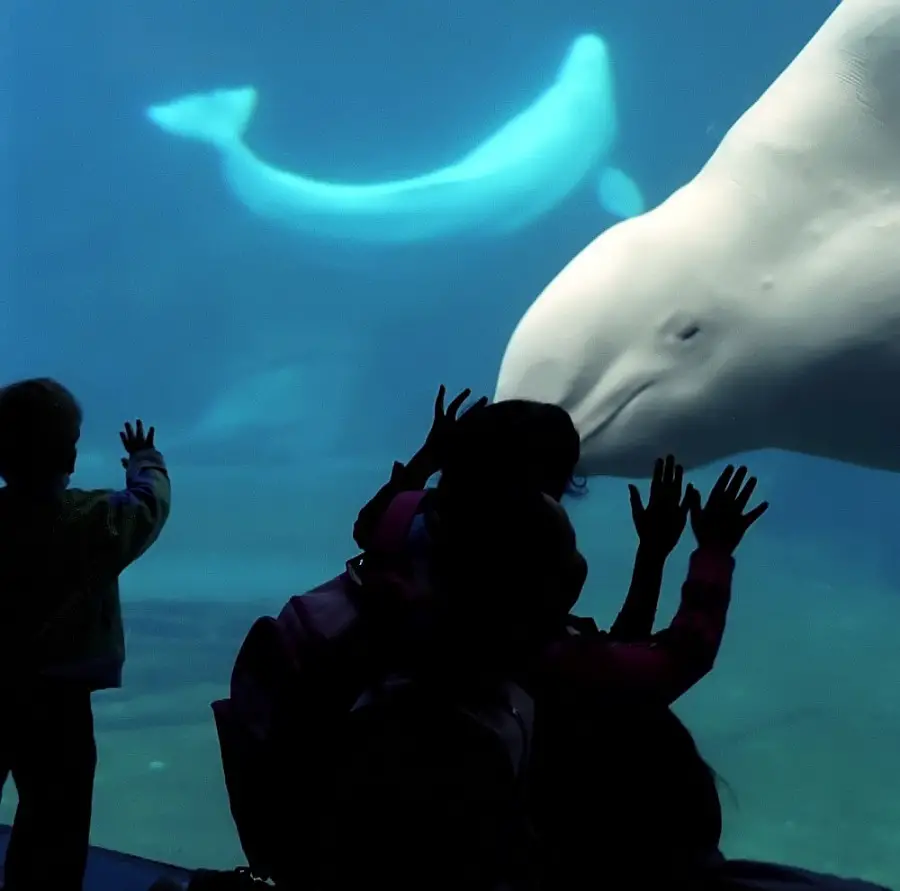 Whether or not you have kids, the Vancouver Aquarium is a great place to visit. With a huge roster of over 50,000 creatures from 796 species, the aquarium offers a fascinating close up look at local as well as more exotic animals. Leaning more toward interactive exhibits than animal performances, the aquarium features a number of realistic habitats, including a Canadian Arctic exhibit, a Tropic Zone, and a Graham Amazon Gallery, the aquarium is an amazing exhibit for children and adults alike.
This page contains affiliate links for which we may receive financial compensation when a purchase has been made through one of our affiliate partners.
Cruise Planning at this Port