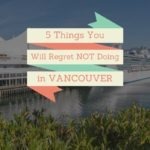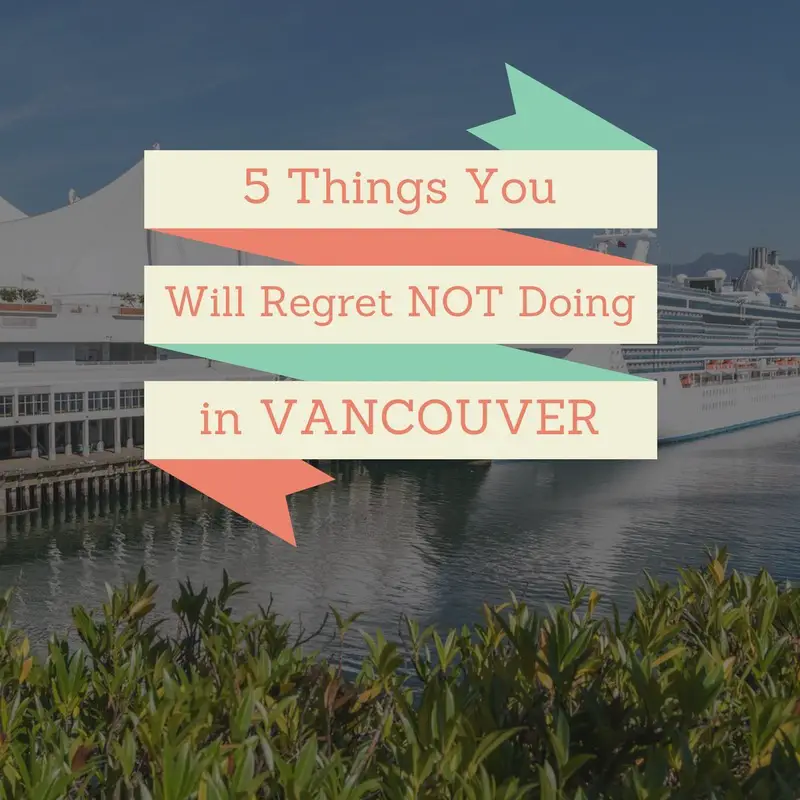 The 5 Things You'll Regret Not Doing While in Vancouver
Last updated on August 24th, 2022 at 08:12 pm
Vancouver integrates the natural beauty of the Pacific Northwest with hip urban sophistication.
This metropolitan gem offers the arts and culture you'd expect from an urban paradise, and it offers so much more that makes it an idyllic nirvana. Visitors call Vancouver the New York City of the Pacifc West Coast. What could be better than to combine the energy and sophistication of Manhattan with a West Coast Canadian vibe?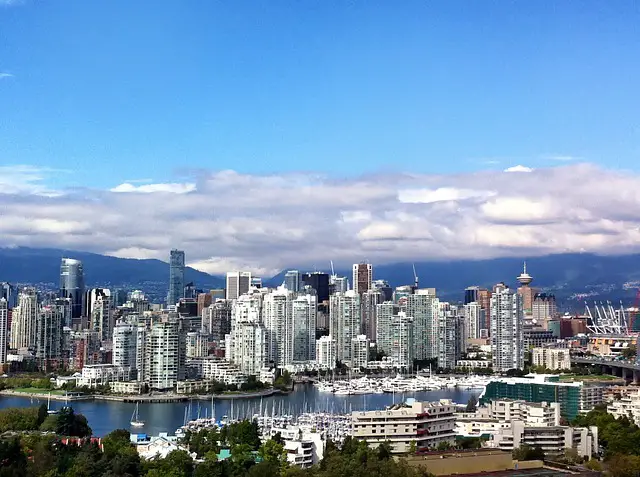 Vancouver has nestled itself between the Strait of Georgia and the Canadian Mountains, and blanketed itself with a ring of evergreen forests. Take in exhibitions like the Vancouver Police Museum or Maritime Museum, or visit the Vancouver Aquarium, which has a top-rated conservation program coupled with unparalleled research and education.
Seeing the sites in Vancouver is easy because of two conveniences: inexpensive public transportation and free WiFi.
 Public Transit and WiFi
Use the SkyTrain for your travels from the Waterfront to the airport on Sea Island. Trains run every seven minutes, and you'll find them fast and reasonably priced (less than $10 one way) whether zipping across the city, or making several stops along the way. Riding a driverless train is pretty exciting, too. The TransLink site has a wealth of information, including schedules and maps, fares, and other useful information for navigating the Vancouver metro area.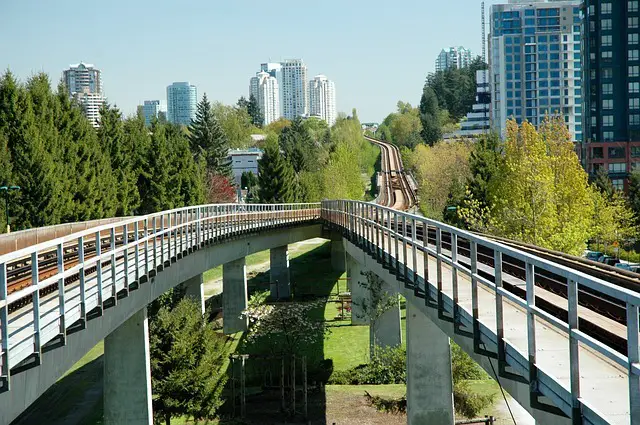 Gas Town
Several blocks to the east of the Waterfront lies a chronicled neighborbood with a wild past. When Gastown emerged during the 1930s, it rivaled New Orleans with its revelry and love for carousing, but has since become a hip epicenter of culture and trade. This national historic site has seen a renaissance and renewed interest with the emergence of tech companies and a youthful population who make this area their home. Be sure to check out the Gas Town Steam Clock at the corner of Water and Cambie Streets!
Stanley Park
Take a tour of Stanley Park, the 400 hectare green space northwest of town. This naturally forested park boasts totem poles from the First Nations tribes, the Empress of Japan statue (also know as the Girl in a Wetsuit), 25+ kilometers of bike trails and so much more.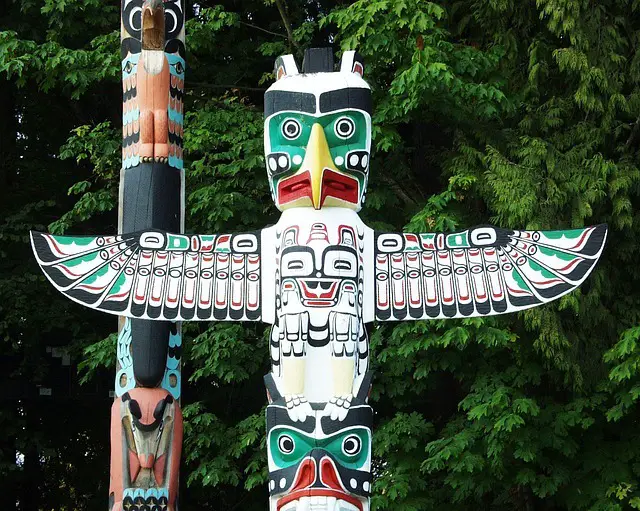 Opt for a bicycle tour (some are less than fifty dollars) that offers lively interaction and excellent exercise as you explore Robson Square. Then you'll cycle along the Vancouver Waterfront to make your way to Stanley Park, which is an inspirational example of natural Pacific Northwest beauty.  The ride along the seawall makes for memorable moments. It can be hard to avoid the temptation to stop and take pictures every ten meters. It's really that gorgeous, but you'll need to save some of your phone's battery life for the other pictures, including the scenic views of Vancouver and the surrounding areas from Prospect Point as you look out across the Lions Gate Bridge.
You can also walk drive, or take transit if you'd rather save your energy for another adventure, such as a trek across the Capilano Bridge near Grouse Mountain.
Lions Gate Bridge

Take the Lion's Gate Bridge by foot, bike or car to reach the North Shore.  The short 1.8 kilometer journey through the sky becomes magical when mist fills the air, and it's an experience most travelers never forget. You'll feel as though you have journeyed far from the urban bustle of Vancouver, but you're only ten minutes from downtown.
Capilano Suspension Bridge
The Capilano Bridge free shuttle provides you with a more direct route to the temperate rainforest nestled to the north of Vancouver. For about $30 USD, you can walk across the bridge at dizzying heights. You'll hike amid old growth firs populating an ancient forest.  You're going to want to wear your sensible shoes, have your camera ready and take a printed copy of your ticket with you. If you can overcome any apprehension about heights or motion sickness, you'll savor the experience for a long time to come.
Sea Island
Airport food is usually just something to fill your tummy so you don't eat the armrest on the plane. It can taste like an arm cushion, too. The Flying Beaver Bar & Grill (a sister restaurant to Victoria's Flying Otter Grill), however, offers great bar food consisting of unbeatable breakfasts, awesome sandwiches served with a side of greens, and satiating dinners. The harbor views are equally spectacular, especially if the weather allows you to sit outside on the deck —  take the corner seating if it's available.
And Beyond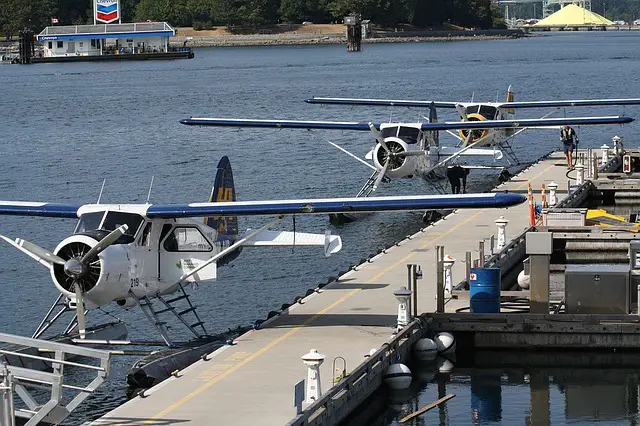 Ride the ferry (two hours) or a seaplane (20 minutes) to nearby Nanaimo, where you can sample locally made chocolates while shopping or go ziplining. If Seattle is in your future, try taking the train for another opportunity to enjoy incredible scenery.
Vancouver offers plenty to do for intrepid explorers of all temperaments who want to experience  the sophisticated crowning jewel of the Canadian West Coast.
This page contains affiliate links for which we may receive financial compensation when a purchase has been made through one of our affiliate partners.
Debi Christensen is a freelance writer from Texas whose heart lies in two places: the Lone Star State and the Pacific Northwest. She divides her time between writing, traveling and sharing her experiences with others, but her ultimate dream is to own and fly her own seaplane, a DHC-2 Beaver with a round engine.