Puerto Rico is known to locals as the Island of Enchantment. This tropical paradise has it all—lush rainforest, miles of pristine beaches, world-class cuisine and plenty of historic charm.
San Juan, the capital of Puerto Rico, is a stop on many cruise itineraries. This exotic city is arguably one of the most vibrant in the Caribbean. A blend of Spanish, African and Indian influences, San Juan offers visitors plenty to explore.
Most cruise ships port at San Juan for eight hours or so. With the variety of interesting things to do in this lively city,  it can be hard to decide what you want to do while in port. Luckily, eight hours is plenty of time to explore the best of San Juan. This guide will help you discover all that this unique Caribbean gem has to offer.
Explore San Juan's Unique Architecture
Old San Juan has some of the most beautiful Spanish-influenced architecture in the United States. You'll want to take the time to walk along the centuries-old streets to marvel at the brightly colored historic buildings. Within the walled city, you will find blue cobblestone streets, amazing plazas and beautiful churches.
The best way to explore Old San Juan's architecture is by foot. Luckily, it is easy to take in the architecture in a short time. The city is only seven blocks in each direction.
Nevertheless, you will want to start your exploration early and pace yourself. There is no shortage of delicious restaurants and interesting shops to visit while you explore the city.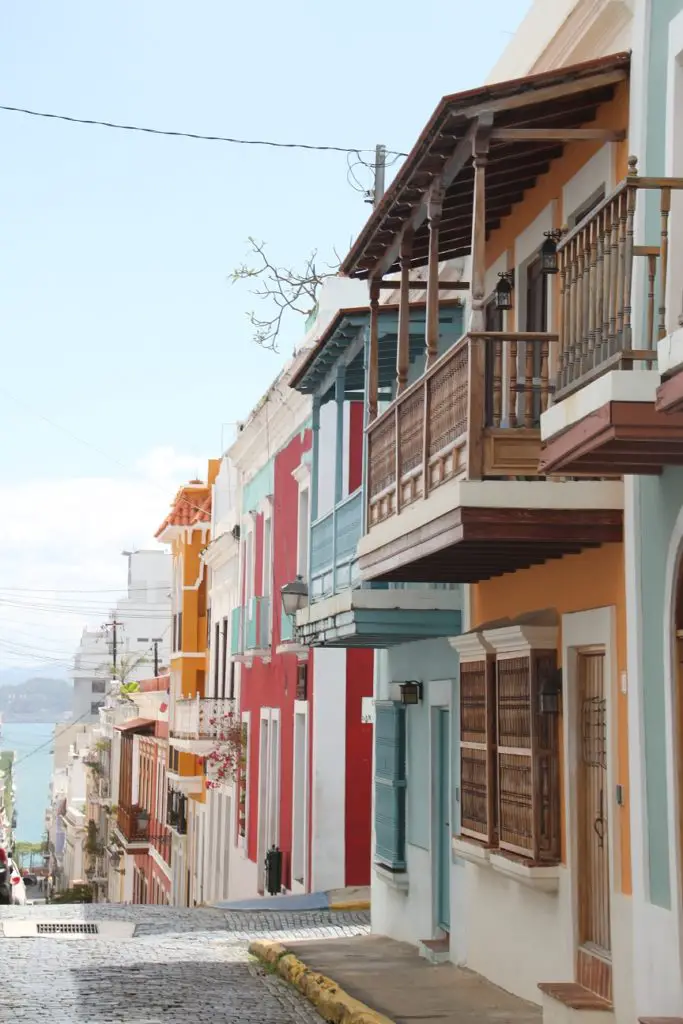 Bjoertvedt, Calle San Justo in PR Old San Juan IMG 1984, CC BY-SA 4.0
Visit the Cats that Live Along Paseo del Morro
Paseo del Morro is a walkway that offers spectacular views of the city as it winds up to El Morro. It is quite a walk all the way up to the fort.
However, if you choose to hike along the trail, you will be rewarded with spectacular views of the Bay of San Juan. You will also encounter the cats that have made the seaside trail their home.
Even if you are not a cat lover, you will enjoy seeing the cats as they have become part of the Old San Juan experience. The Save-A-Gato Cat Sanctuary cares for the felines that live along the trail.
They provide food, water and medical care to the cats. If you are interested in helping out,  the Sanctuary sells souvenirs on its website to help pay for the cost of caring for the cats.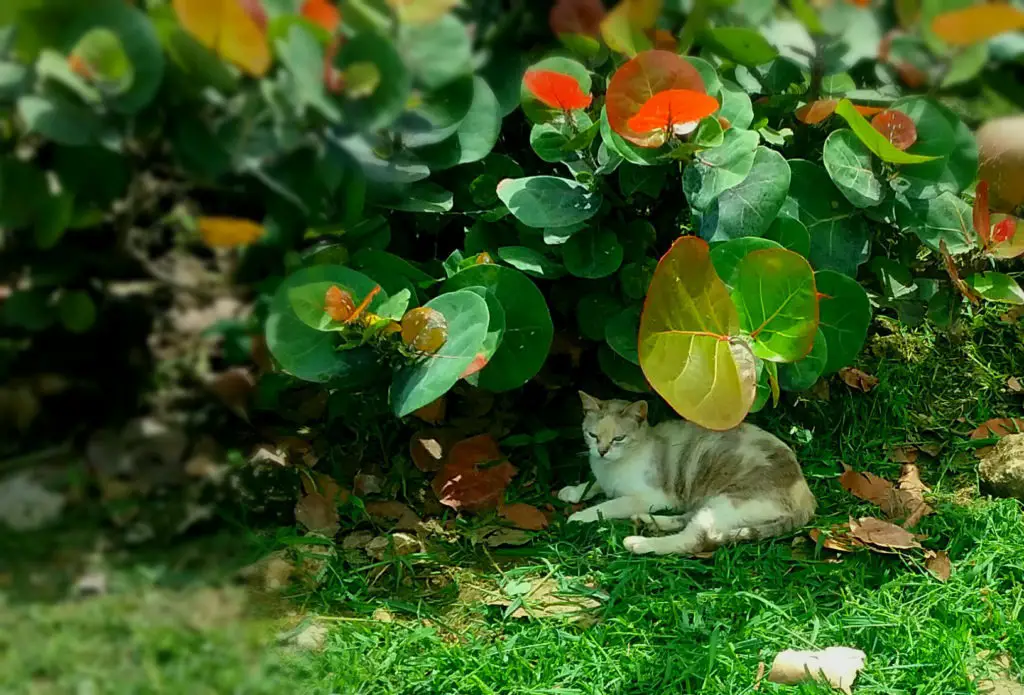 Emily Mendez, Save-A-Gato Cat Sanctuary, San Juan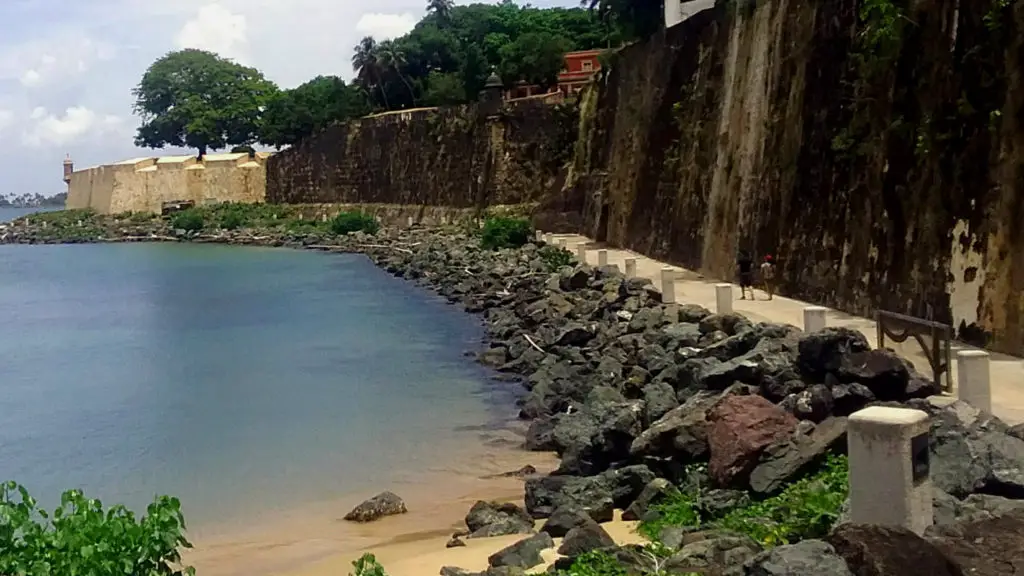 Emily Mendez, Paseo del Morro, San Juan
Learn About History at El Morro
Dating back to the 16th century, El Morro was built to protect the city of San Juan from seaborne attacks. El Morro is a UNESCO World Heritage Site. It was occupied by both American and Spanish military forces before becoming a national monument in 1961.
This formidable fort is perched on a rocky peninsula 140 feet above the sea at the northwestern point of the Old San Juan peninsula. The lighthouse was recently refurbished and provides breathtaking views of Old San Juan Harbor.
Kids will enjoy exploring the fort's dungeons and cannons. There is a green esplanade just outside the fort that is perfect for kite flying. The admission cost to explore this centuries-old fort is just $5, and free talks are offered by the US National Parks Service.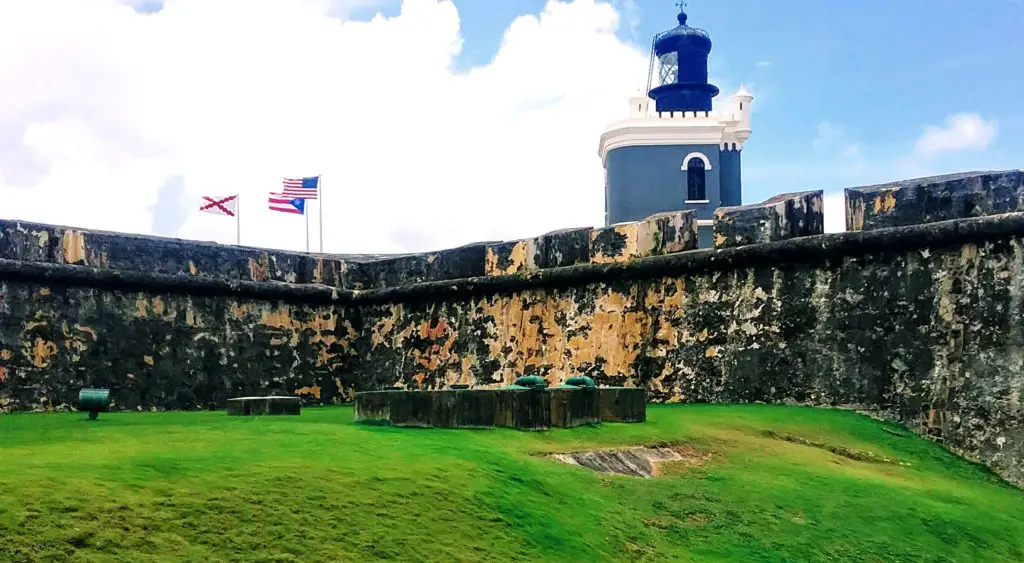 Emily Mendez, El Morro, Old San Juan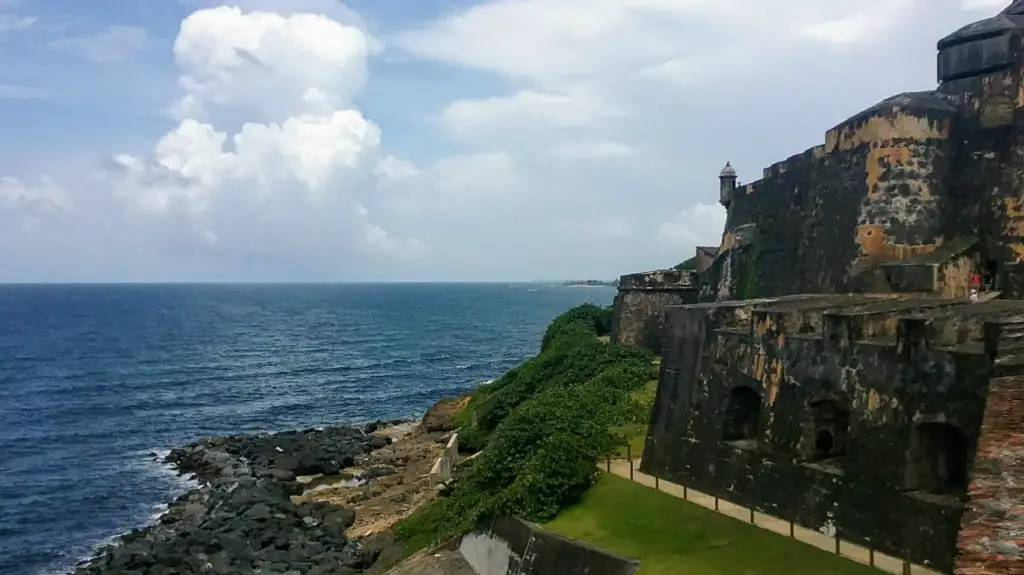 Emily Mendez, El Morro, Old San Juan
Take a Stroll Along Paseo de Princesa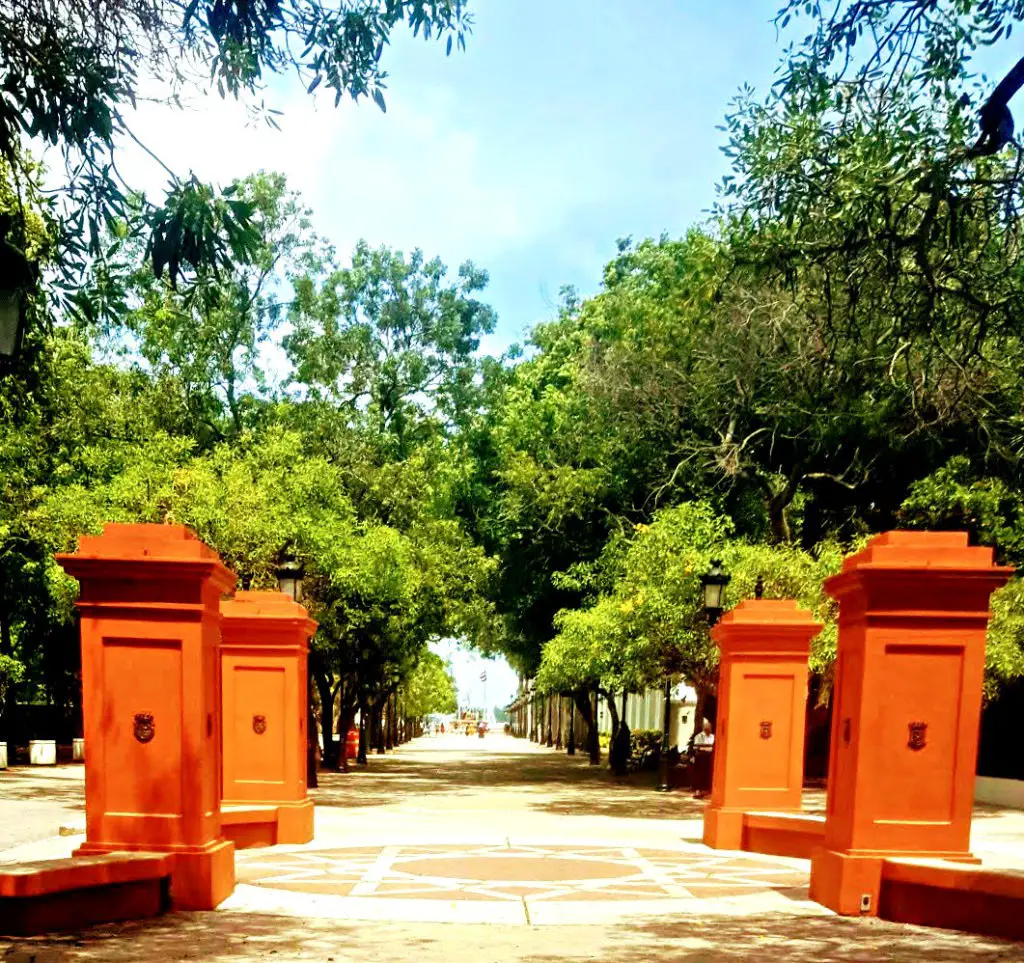 Emily Mendez, Paseo de la Princesa, Old San Juan
One of the most breathtaking walks in the world, the Paseo de la Princesa is an esplanade that is located just outside the city walls. Located just south of where the cruise ships dock, this 19th-century walkway is lined with stately trees, antique streetlamps and vendors selling refreshing shaved-ice.
Paseo de la Princesa culminates at the Raíces Fountain, a splendid sculpture that pays tribute to the island's Spanish, African and Taíno roots.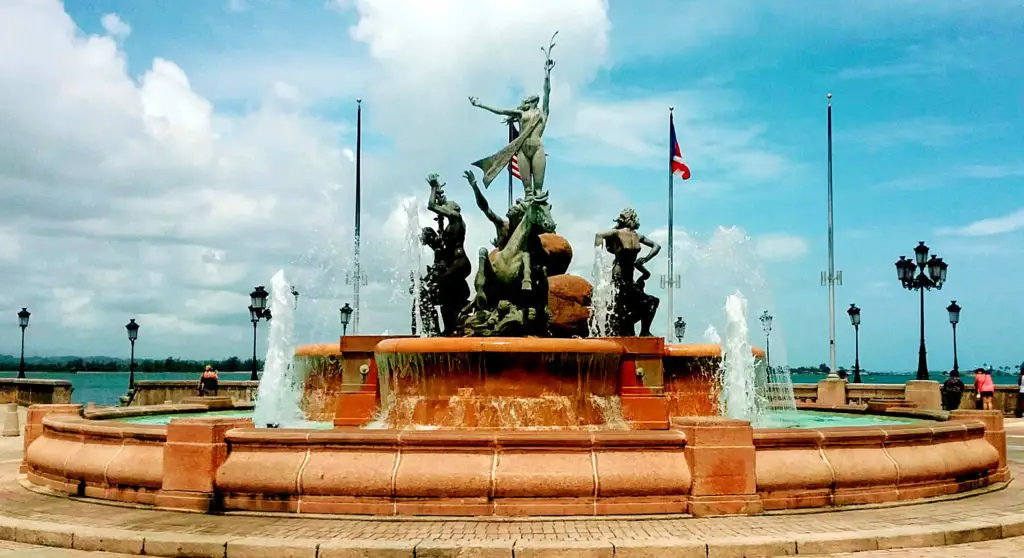 Emily Mendez, Raíces Fountain, Old San Juan
Have a Coffee at the Poet's Passage
The Poet's Passage is a unique place to visit on your cruise to Puerto Rico. It is located in Plaza de Armas, which is the main square in Old San Juan. Locals and travellers come together to enjoy coffee and read poetry that lines the walls at this small cafe. It is the perfect place to discover San Juan's lively literary scene and find one-of-a-kind souvenirs.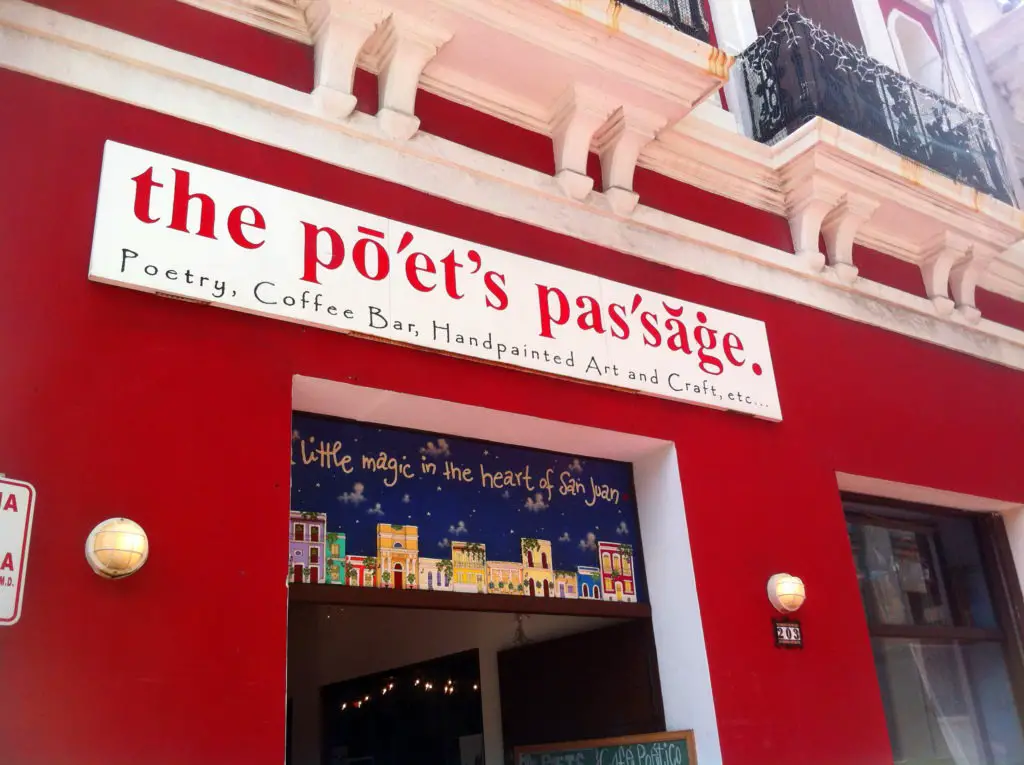 Moebiusuibeom-en, The pō'et's pas'săge·, CC BY-SA 4.0
This page contains affiliate links for which we may receive financial compensation when a purchase has been made through one of our affiliate partners.
About Emily Mendez
Emily is a freelance writer who is passionate about travel—and especially enjoys writing about cruises. Emily has written on a variety of topics and enjoys dancing, working out and cooking when not traveling. Check out Emily's blog and LinkedIn profile below.