One of the objections I've heard from people who have never cruised before is that they believe that they will be bored on a cruise.
I don't quite understand that comment since it never occurred to me that that I "could" get bored on a cruise.
The great thing about a cruise is there is always something to do, or there is always nothing to do.
It depends on what you want to get out of your cruise.
Variety is the Spice of Life
If you are looking for a time of relaxation, sprinkled with seeing new places, it's great. You can spend your day sitting on deck with a book, then stroll into port when you dock and experience a new and different culture.
If you're looking to be entertained, cruising is also great.
Things to Do On a Cruise Ship
Major cruise lines employ a highly qualified and enthusiastic activities crew that always has something planned for a variety of tastes (3 or 4 different activities starting every half hour). Major cruise lines are quite aware that they serve a wide demographic, so they're always looking for activities to suit many different age ranges and activity levels or interests.
If you're into sports, there are a variety of sports to play or just catch a game in one of the bars onboard.
If you're into music, there are a number of music-related venue/activities/shows that will interest you.
If you like relaxing and being pampered, there's a spa that offers everything from mani-pedis and facials to massage and skin rejuvenation, or just soak up some sun on the pool deck.
If you like eating (don't we all), there are plenty of venues serving various types of food around the clock.
And the list goes on…
The larger ships often have more amenities – think water parks at seas, surfing, mini-golf, golf simulator, basketball court, bumper cars, ice skating, rock climbing, merry-go-round, bowling, just to name a few.
Of course, there's usually the more traditional shuffleboard, casino, ping pong that's found on most ships, regardless of size.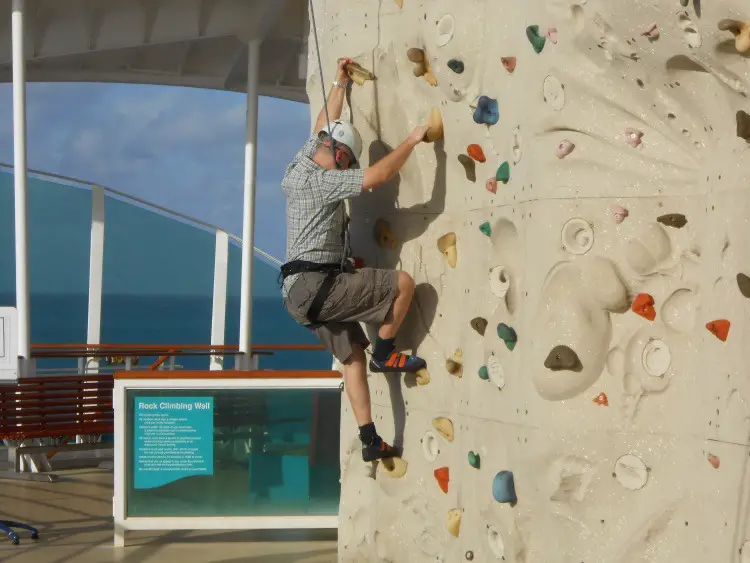 The Right Cruise Line Makes All the Difference
Picking the right cruise and cruise line is important because demographics will play into the types of activities that are planned. Shorter, less expensive cruises (often Caribbean) cruises tend to draw a younger crowd who are looking to have a good time and be entertained.
You will probably see favorite activities like the belly flop or sexiest man competitions, dodgeball, pool volleyball or scavenger hunts.
It's but it's safe to say that if you cruise on Royal Caribbean, Carnival, Princess, Norwegian or Celebrity, you will find most of the above to be true.
Longer or more expensive cruises (Alaska or New England, for example) often draw older couples because they have more time and often disposable income.
On premium cruises, you will see activities such as joining a choir or golf putting tournament, cooking and art classes, as well as enrichment lectures on topics generally related to the area in which you are cruising.
Cruise lines like Azamara Club Cruises, Oceania, Silversea & Crystal Cruises offer various levels of luxury and amenities that cater to a specific segment of the market (older and wealthier) while the major cruise lines tend to cater toward the middle-class with some exceptions.
Keep in mind that the above are generalizations and not applicable to all situations because each cruise line and ship is different.
We're Pretty Sure You Will Love the Ship!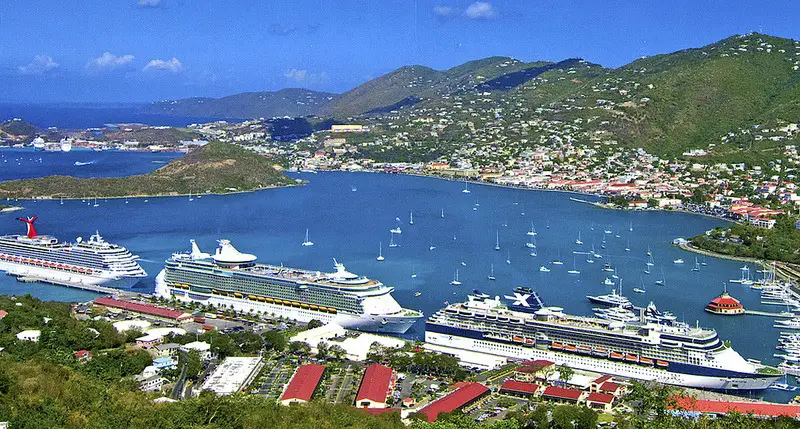 No matter what cruise you're on, you will probably see information sessions on spa amenities or the best port shopping, Q&A's with the ship's captain and crew, featured movies, bingo, slot tournaments, trivia contests, as well as live music throughout the day and the main entertainment in the theater at night…but the list could go on and on forever.
The main thing is to make the most of it, step out of your comfort zone and perhaps try something new and exciting.
At Your Ports of Call
Don't forget that the ship is only part of the cruise; there are beautiful and interesting destinations to explore once you reach your ports of call.
Shore Excursions
Once you arrive at your destination you have the opportunity to take a number of shore excursions. You will want to pre-book shore excursions long before your cruise, after doing thorough research to find a shore excursion that suits your interests, activity level and budget.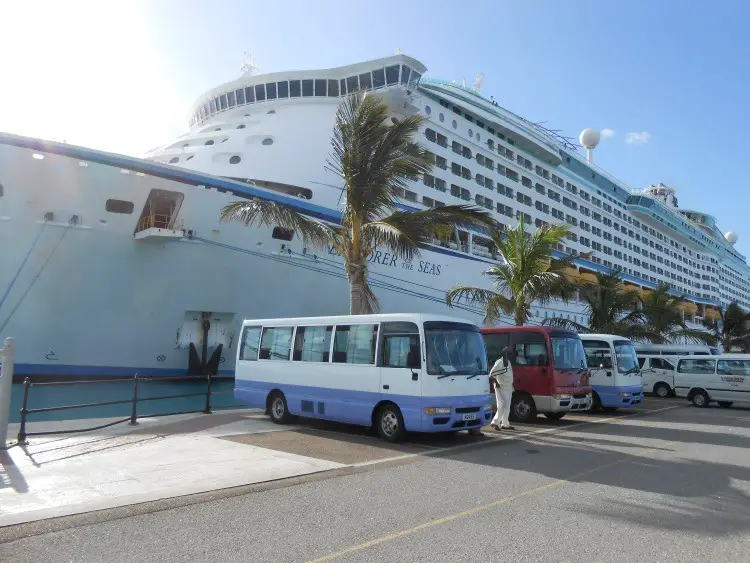 The cruise lines would like you to book directly through them, but you don't need to do that.
There are a number of shore excursion companies that can help you choose the right shore excursion to enhance your first cruise experience. Swimming with dolphins, parasailing, island tours or culinary tours. Whatever your interest, there's a shore excursion for you!
Exploring
Don't feel like booking a formal shore excursion? Why not just explore your port of call. You will want to check on the safety of the area that you are visiting, but many locations are safe enough for you to wander around on your own and explore.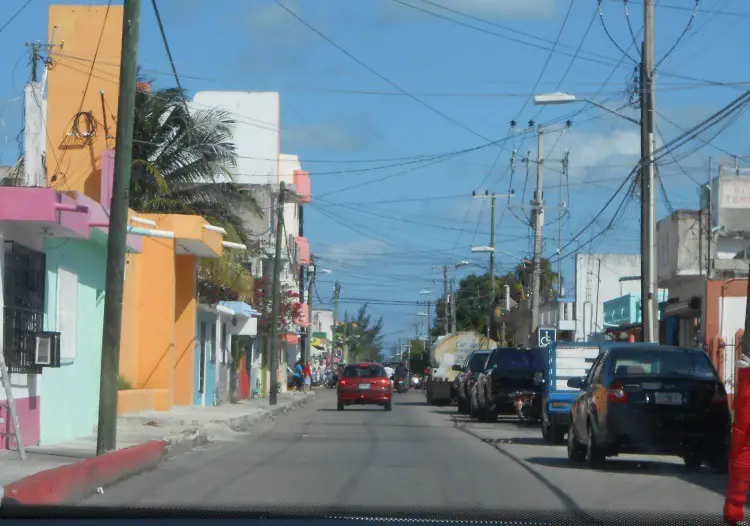 Food
One of our favorite things to do is to check out the local cuisine at the port of call.
This can either be done through a culinary shore excursion or by wandering around exploring your surroundings.
While you're on board, there are literally dozens of food choices on modern cruise ships.  From buffets to steak restaurants, pubs to sushi restaurants. You can have it all!
Some restaurants come with additional charges, but you can usually find at least a half-dozen places to eat on a ship that are already included in your cruise fare!
Shopping
Most ports have a wide variety of shopping to choose from. Each port specializes in different types of goods based on the local skills and natural resources available.
And it's not just the ports that have great shopping. Onboard large cruise ships, you will find a number of specialty stores that sell clothing, jewelry, cosmetics and souvenirs.
Beaches
While you might not want to stop at a beach in Alaska, many cruises stop in areas with beautiful beaches that can be quite close to the ship. If you simply want to relax, bask in the sunlight on some of the most beautiful beaches in the world, a cruise is a perfect way to get there.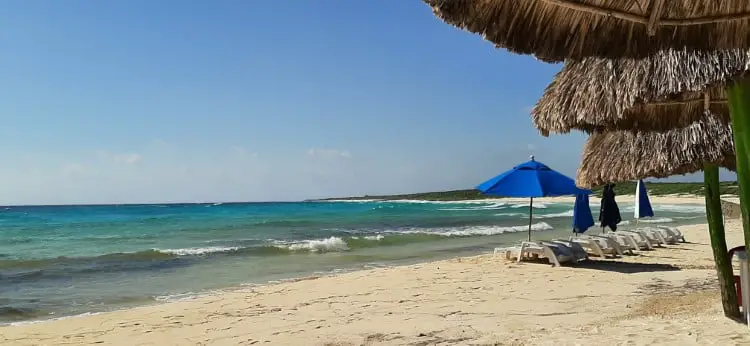 Will You Be Bored on Your First Cruise?
That's a tough question to answer and each person has their own opinion, but we certainly don't think you will be bored on your first cruise. Keep in mind – on our first cruise, the ship caught on fire so there wasn't time to be bored, but that's definitely not the experience of most!
This page contains affiliate links for which we may receive financial compensation when a purchase has been made through one of our affiliate partners.
About Jonathon Hyjek
Jonathon is the tech guy behind CruiseportAdvisor.com. When he's not stuck in front of his computer, Jonathon enjoys travel & cruising (even after being on a cruise ship that caught fire - a story for another day!)