Over the past decade, we have taken both land vacations and cruise vacations and after looking at our spending on both types of vacations I concluded that for us, taking a cruise was one of the least expensive ways to have a great vacation.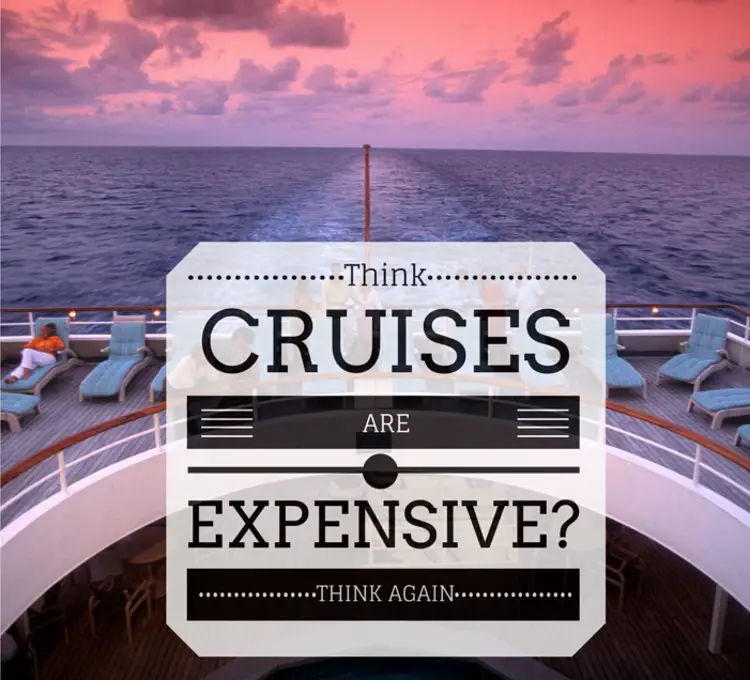 I don't want to be so bold as to say it's the cheapest way to take a vacation for everyone, but certainly for couples, it can be an economical way to see the world. Vacations are a luxury, so they're never going to be "cheap" but there are options for getting the most value out of your vacation.
I've heard from a number of people that they believe cruising is expensive, but what we have found is that cruising is not as pricey as one may think. If you're prepared and budget in advance for a cruise, we have actually found that it's much cheaper to cruise for a week than to stay at a hotel for a week on land.
Here's Why Booking a Cruise Can be a Great Value:
Food
Cruises are full of good food and lots of it. Any time of day and almost any genre that you what. Most of it is included, except for specialty restaurants which may have a cover charge. It's still quite possible to take a cruise and never pay for any food other than what is included in your fare and yet never feel ripped off.
When you stay in a hotel, there may be free breakfast but you're on your own for lunch and dinner, which could easily cost $50+ per day for 2 people if you want to eat well.
The food in the complimentary dining venues, main dining rooms, etc. is very good – often better than most people will get at home. We tend to see it this way.
Breakfast in the Main Dining Room is a $30 breakfast, Lunch in any of the venues is likely a $30 lunch and dinner might be $80-$100. When you look at the value of the food alone it becomes apparent that cruises offer a good value.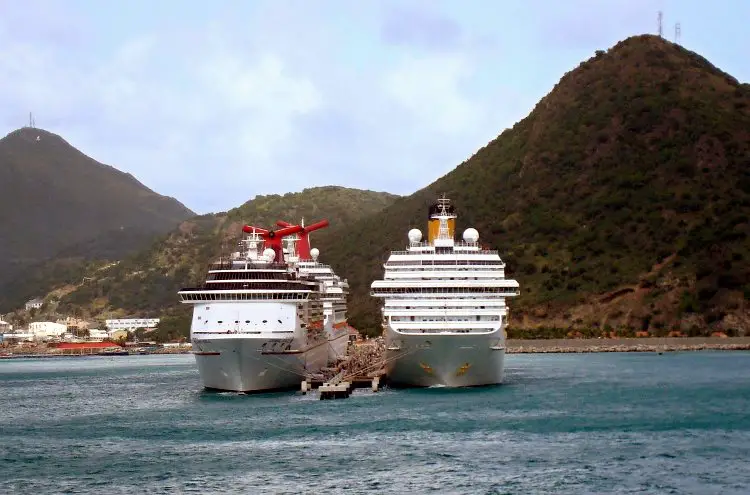 Beverages
Most cruise lines include beverages such as coffee, tea, water, iced tea and some juices. If you intend to indulge and drink a lot and often, the cruise lines offer beverage packages ranging from bottled water and premium juices and espresso-based coffees to unlimited alcohol.
When purchasing a package, honestly think about how much you will drink, as they can be a great deal – cheaper than on land. If you're only going to have a glass of wine with dinner, or a mid-afternoon cocktail, buy individually. It's more expensive to buy them one at a time, but cheaper in the long run.
Tips
Most cruise lines offer pre-paid gratuities, anywhere from $12-$14 per person per day of the cruise. It seems expensive at first glance, but when you realize that this covers your room attendant who comes in twice a day, your wait staff over three meals and snacks, it's a pretty good deal.
You're treated like a King or Queen for a week!
Live Music & Shows
Every night there's a wide variety of entertainment situated throughout the ship, from Broadway-like productions to intimate piano bars. There's no charge for any of these shows as it's included in your cruise fare. On most evenings of a cruise, we can partake of a show in the main theatre and then head over to one of the many lounges or bars to catch some live music by very talented artists.
Excursions
Excursions can be expensive if you always purchase them through the ship. The cruise lines tell you that it's not a good idea to book elsewhere since the ship could leave without you if your excursion runs late and only the cruise line guarantees that they will wait.
This isn't exactly true. Excursion companies such as Shore Excursions Group, one of the largest in the world, offer a similar guarantee, even stating that if something goes horribly awry and the ship ends up leaving (which they state has never happened), they will ensure you get to your next destination to meet up with the ship, on their dime. Plus, excursions booked outside of the cruise lines are often much cheaper, even for the exact same excursion.
The other option if your budget is tight; Don't book an excursion at all.
Do a bit of research since many different cruise ports offer a lot for cruise passengers either within walking distance of the port or a short (and often cheap) taxi ride away. Just be smart since some ports are safer than others.
Many cruise ports like Cozumel, Georgetown Grand Cayman or Bermuda, for example, are safe enough for travelers to walk around and enjoy the sights and culture in relative safety.
Specialty Restaurants
The food in these venues is usually top-notch and offered at a fair price that is comparable or even less than what you would pay for the same dinner at a fine dining restaurant on land. If you want to visit a specialty restaurant onboard but budget is a concern, visit for lunch when the cover charge may be lower.
Things to Do
There is no shortage of things to do on a cruise. When you're at sea, the cruise director and recreation staff do an amazing job at keeping you entertained (and they try to get you to spend more money.) Pictures, Exercise Classes, Sports, Lectures, Casino, Spa, Wine Tastings. No matter what you're interested in, there's something for everyone.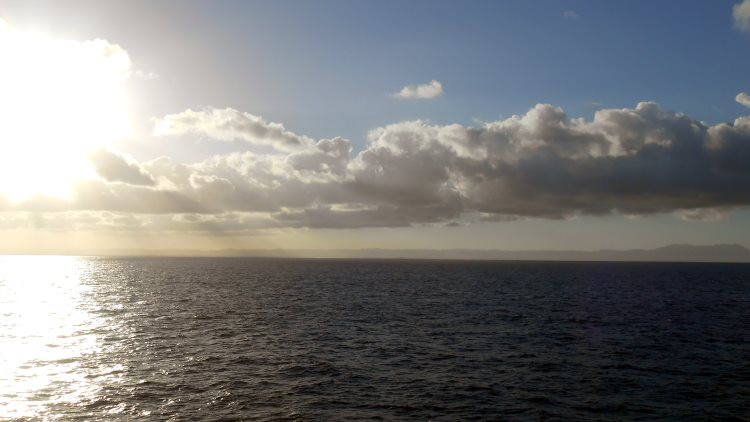 Natural Beauty
Most cruise destinations leave from or stop at some of the most beautiful and interesting places in the world. Whether you're at sea on a warm sunny day or docked at a Port in Bermuda or Jamaica, there's no cost to take in the beauty that surrounds you.
When you look at all that a cruise has to offer, it's unlikely that you will find a land vacation that offers so much variety, with such high-quality food and service for anywhere close to the price of cruise. With cruises starting at just $299 in many cases, you can't beat the value of a cruise
Add it Up.
Think about what you do on a  land vacation and how much money you would normally spend in a day – and this will help you understand just how inexpensive cruises can be. 
Here's how we might spend a normal day on a land vacation and how much that might cost. 
Wake-up/Breakfast (2 people X $10 each, plus tip and tax) = $25
Morning Activity = $20/each x 2 = $40
Mid Morning snack (coffee/pastry for 2 people) = $12
Lunch – 2 people (nice lunch with a drink and tip) = $40
Afternoon activity – $40
Dinner – 2 people at a nice restaurant = $25 each x2 plus tip = $60
Theatre/Play/Performance Tickets – $30 each x 2 = $60
Later evening drink = $20
Added all up, it's easy to see that on a typical vacation day, it's easy to spend $200+ whereas, on a cruise, you pay for your basic fare and if you're careful, that cruise won't cost you much more than this. 
For frugal cruisers like us, we can usually get onto a cruise for about $1000 per person for the week all in, give or take a few dollars. If you don't plan on drinking much or spending lots on souvenirs or tours, your total expenditure on a cruise should be less than a land vacation. 
This page contains affiliate links for which we may receive financial compensation when a purchase has been made through one of our affiliate partners.
About Jonathon Hyjek
Jonathon is the tech guy behind CruiseportAdvisor.com. When he's not stuck in front of his computer, Jonathon enjoys travel & cruising (even after being on a cruise ship that caught fire - a story for another day!)