Some agencies have eased into the luxury cruise niche, giving them firsthand knowledge about the industry that can remarkably boost your cruising adventures. If you're relatively new to luxury cruising or indecisive about which lines, ship, suite, or itinerary you should choose, travel agencies can be remarkably helpful and save you time, effort, and expenditure.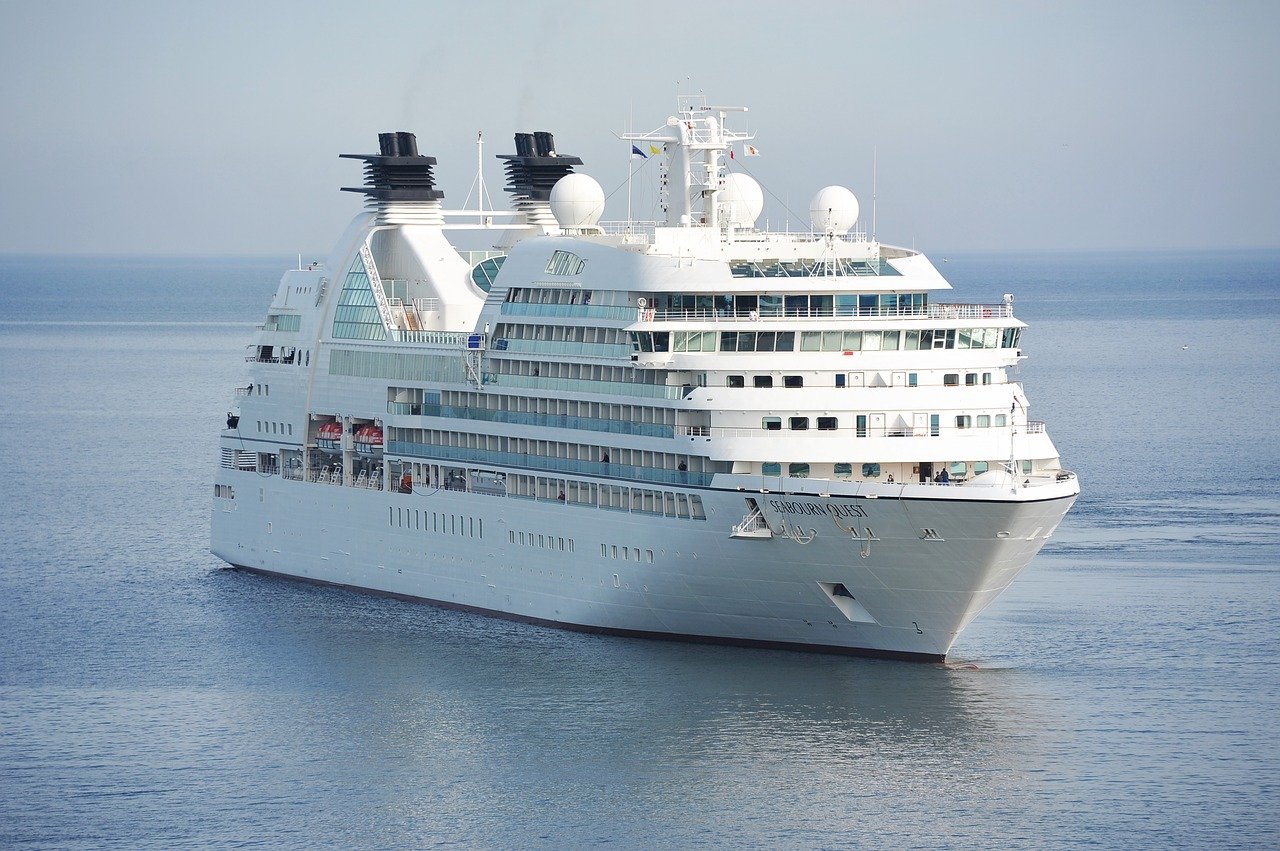 What is a "luxury cruise?"
Before we go any further, we should define what a "luxury cruise" is. Luxury cruise lines such as Regent Seven Seas, Ponant, Oceania, Viking, Azamara, Silver Seas, Seabourn, Windstar, Paul Gaugin, offer an all-inclusive and tailor-made small cruise experience. They also usually have unique itineraries and excursions that the main-stream lines don't offer.
Why should I seek help from Travel Agencies?
Seamless booking, reservations and reputable itineraries 
With years of experience under their belts, they can help you identify the best luxury cruise that suits your budget perfectly. Inform them of your dining preferences, and they can easily book you a reservation to the hippest and happening cruise dining options. Or, if you prefer a quieter experience, they can find that for you too.
They know who's who and what's what– Luxury cruise travel agencies go above and beyond by forming relationships not just with their clients but also with people who can make your traveling experience go from okay to fantastic. They'll help you find the most romantic spots and events on the ship, and any ship-sponsored excursions. They can also provide you information about when or with whom to book a private tour guide for port excursions.
Untapped Value-added Perks and Discounts
Having a top-down view of pricing and availability, Luxury cruise travel agencies are keen on identifying the best deals and passing the valuable information on to you. They monitor fare increases and decreases and do their best to secure the one that suits you and your cruising needs the best.
Four (4) of the Best Luxury Cruise Travel Agencies
Cruise Specialists is a part of Travel Leaders Group and have offered its clients topnotch luxury cruises and tours for 30 years. From a seven day sail to the Caribbean, or a months-long World Cruise, you will have an experience second to none. Their experienced Cruise Consultants are skilled at matching you with the vacation that best fits your lifestyle, expectations, and above all, budget.
Their perspective is that a cruise vacation is an investment of the client's time and money. This philosophy gives them all the more reason to arrange the most exceptional personal service, top industry knowledge, and excellent value for your luxury tour. Intending to aid their clients and assist with avoiding costly mistakes, they help in choosing staterooms or suites that perfectly match their clients, and work closely with the cruise line to ensure that cruisers are well taken care of.
2. Santa Barbara Travel Bureau
Bertie de L'Arbie founded the agency in 1947 after his service with the United States Army and the O.S.S. during World War II. With 71 years of experience in the travel industry, Santa Barbara Travel is considered the premier luxury cruise travel agency in Santa Barbara County. Their expertise and remarkable connections work hand in hand, ensuring seamless cruise booking experience for their clients. One is automatically considered a VIP on any luxury cruise if you are a client of Santa Barbara Travel.
Also, they are a member of the by-invitation-only luxury travel network, Virtuoso- which is an organization composed of the top travel agencies, travel providers, and destinations worldwide. The said membership allows the agency to host a wide array of unique travel opportunities with exclusive access to booking, reservation, and itineraries.
Specializing in luxury cruises and luxury land travel, Elite Cruises and Travel have been to most of the world's continents. They have also experienced most cruise lines.  Elite Cruises and Travel is a member of travel and vacation selling networks, allowing them to provide their clients with a custom approach service that gives their clientele peace of mind. As experienced travel counselors, their clients can take advantage of exclusive savings and value-added vacation packages.  To keep up with the latest travel trends, and be in a position to provide notable advice to their clients, they frequently travel by both land and sea. Their travel specialists take at least two cruises a year and one land tour, to ensure that their service comes from firsthand experience.
Susan Reder & Penny Entin are leading and respected travel industry veterans. They are accompanied by the support of an elite group of cruise travel professionals that has garnered over 500 years of combined experience. The group is Frosch – Classic, which has well-established, and influential relationships with the executives of most major luxury cruise and premium cruise lines. It is their mission to find the perfect fit cruise, tour, and accommodations for each client. They formed a team capable of providing you with the most competitive prices and services that are knowledge and experience-based.
Imagine you're en route to your most anticipated Caribbean cruise when a storm in Miami suddenly delays your flight. Your travel agency will provide you personalized assistance with utmost care through an agent. You can't expect to receive that same assistance through an online service. Dozens of online travel sites offer the convenience of booking your travels directly with virtually all cruise lines. But it will never provide the ease of access and peace of mind of knowing that there is an actual person who is mindful of your bookings, reservations, and itineraries. Luxury cruise travel agencies have a better grasp of luxury cruiser's mindset, and nothing beats human touch in exquisite cruises.
These are just some of the Luxury Cruise Travel Agencies that have done splendid work in the travel industry. We know we barely scratched the surface, it will be great if you let us know more about your experience in getting assistance from luxury cruise travel agencies.
This page contains affiliate links for which we may receive financial compensation when a purchase has been made through one of our affiliate partners.
About Jonathon Hyjek
Jonathon is the tech guy behind CruiseportAdvisor.com. When he's not stuck in front of his computer, Jonathon enjoys travel & cruising (even after being on a cruise ship that caught fire - a story for another day!)