Galveston Cruise Port – Terminal Information
Galveston Cruise Port Terminals (25, 28 and 10)
The Port of Galveston is located on Harborside Drive. With plenty of parking options and nearby access to several hotels, restaurants and local attractions, the port is a great takeoff spot for a wide array of local and international adventures.
There are two cruise terminals beside each other – Terminals 25 and 28 (formerly Terminals 1 & 2), with parking across the street and nearby (with free shuttle service).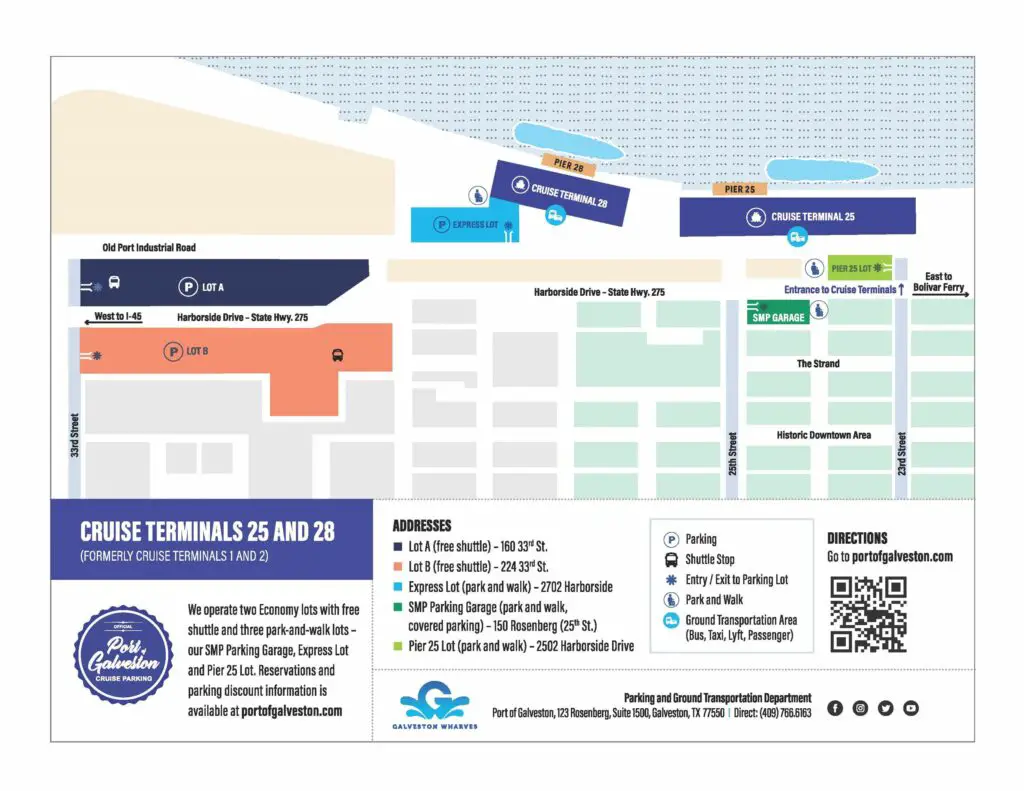 Royal Caribbean's New Terminal
Royal Caribbean's new state-of-the-art Terminal 10 is located at 1402 Harborside Drive, down the street from Terminal's 1 and 2. 
It has its own parking facilities separate from Terminals 1 and 2.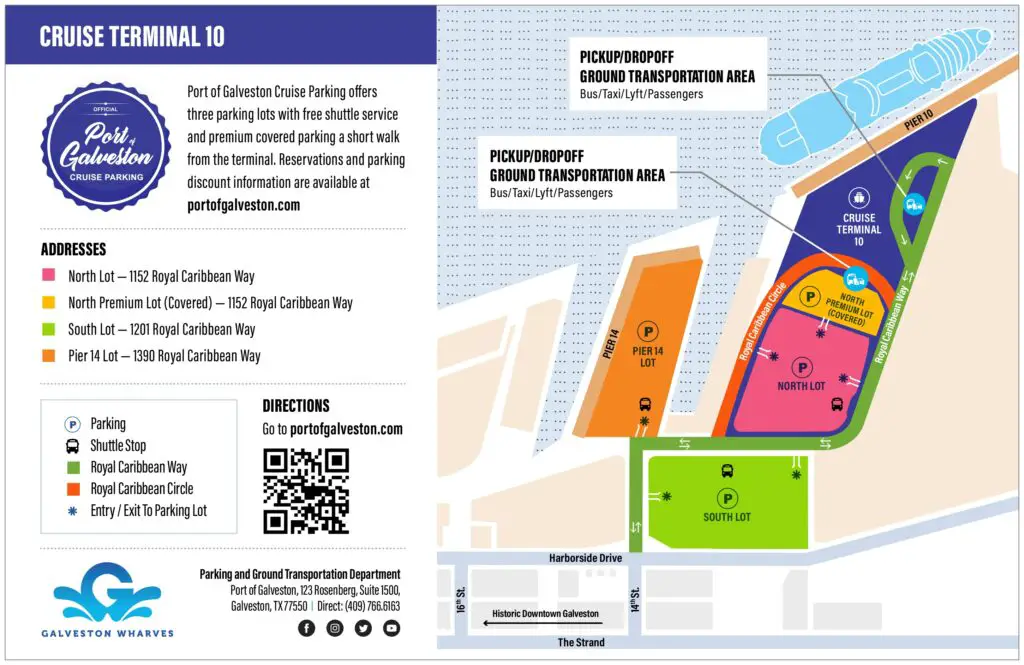 Here's a quick look at the facilities:
Parking for a Cruise in Galveston
Best Way to Get from Houston to Galveston
Cruises From Galveston Port
Carnival Cruises
Disney Cruises
Norwegian
Princess
Royal Caribbean 
Hotels Closest to Galveston Cruise Terminal
Galveston Park & Cruise Hotels
Galveston Hotels with Fly & Cruise Packages
Galveston Embarkation Tips:
– drop luggage off prior to parking
– Passengers with Special Needs – ask if there is a special check-in line for those with disabilities. Often there is an expedited line for those who can't stand for long periods of time. As well, there are usually cruise line staff who are more than willing to help with wheelchairs if passengers are unable to walk the ramp to the ship
This page contains affiliate links for which we may receive financial compensation when a purchase has been made through one of our affiliate partners.
Cruise Planning at this Port