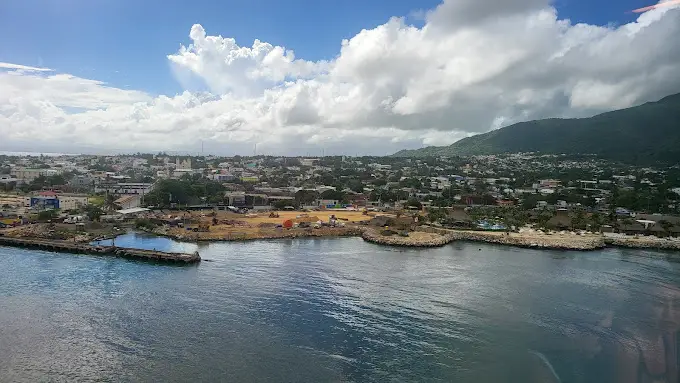 A relatively new port, Taino Bay cruise port in Puerto Plata opened in December of 2021. Located in San Felipe de Puerto Plata, Puerto Plata, Dominican Republic, this spot is the second cruise port in Puerto Plata in the Caribbean. 
Taino Bay was originally a cargo pier, and has been extended to accommodate two large and one small ships at the same time. 
Cruise lines such as Royal Caribbean, Celebrity, Norwegian, Oceania, Regent and Virgin have stops at Taino Bay. 
The Dominican Republic is on the eastern side of Hispaniola, an island that the Republic shares with Haiti. The D.R. comprises about two-thirds of the island and has the West Indies highest mountain peak of over 10,000 feet.
Puerto Plata was inhabited by the Taino people for centuries. Christopher Columbus paid a visit in the early 1500s and founded a city here. Agricultural products such as tobacco, sugar cane and coffee are the main products.
NEW FOR 2023! Phase 2 at Taino Bay has opened with more than 20 new shops, a lazy river and a swim-up bar!
Good To Know
The Dominican Republic as a whole has a problem with crime. As with any unfamiliar location, be aware of your surroundings and don't stray too far off the beaten path. 
Leave valuables on the ship and only carry the amount of cash you will need. If you stay in the newly developed area around the port, you should not have any problems. 
As always in tropical settings, take along sunscreen and bug spray when visiting the island. There are tropical forests on this peninsula, so the mosquitoes can be fierce.
Where You Dock in Taino Bay (Puerto Plata) – Dominican Republic
This port includes a welcome area and a transportation hub. There are a variety of shops, a place where you can sunbathe on the sand (there is no beach for swimming), large shallow pool, entertainment at the port including an aviary and Monkey Island. There are also a number of places to get food and beverages.
As of early 2023, Phase 2 has opened with more restaurants, more than 20 new shops, a lazy river and swim-up bar!
Up to three ships can be in port at one time, and the walk from the ship down the pier to the terminal area can be a long one. Because of this, the cruise port offers complimentary tuk tuk rides from the pier to the entrance of the port. While the ride is free, please remember to tip the driver.
Puerto Plata's city center is about a kilometer's walk from the port gates, which is great if you want to experience local Dominican culture and see the historic area.
Amber Cove is nearby, but it is not within walking distance of Taino Bay.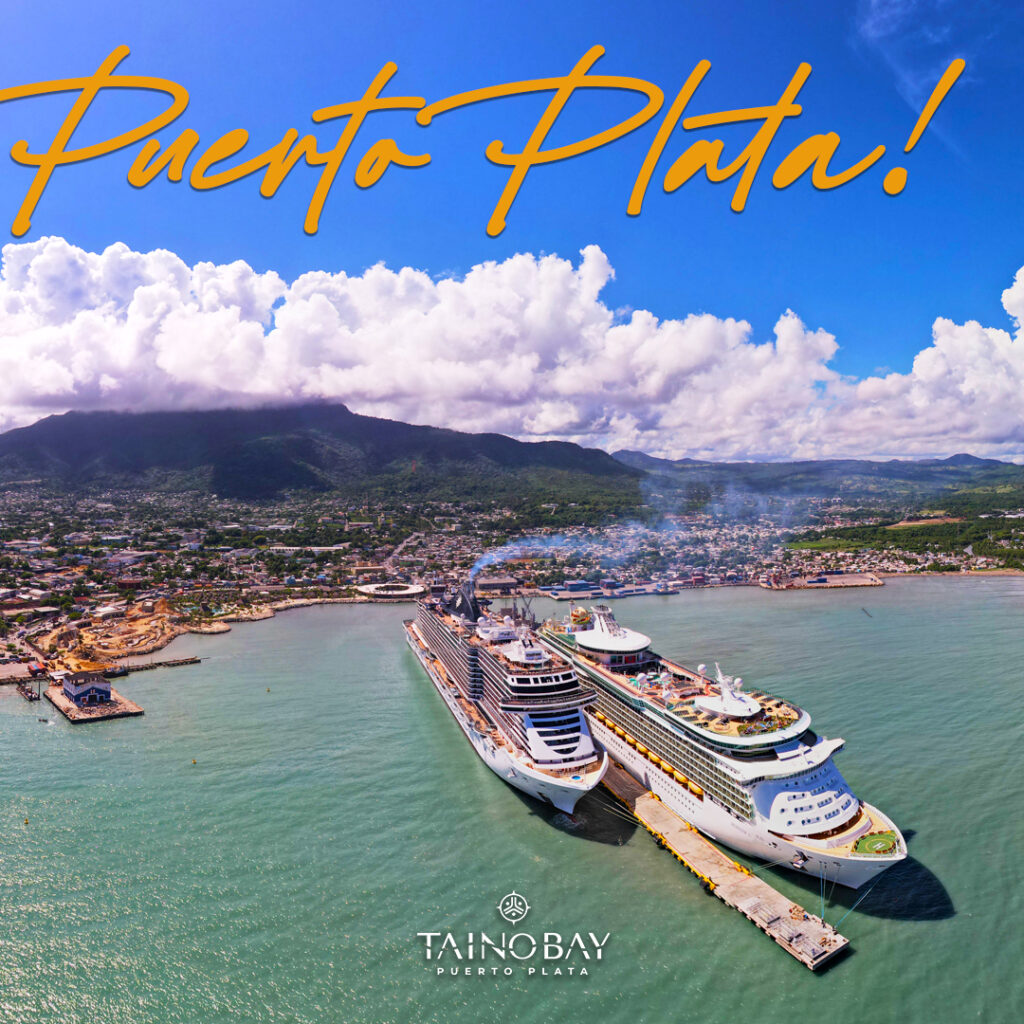 Getting Around Taino Bay (Puerto Plata) – Dominican Republic
If you are staying in the cruise port area, it is compact and easy to get around. The ground is flat, although can be bumpy if using a wheelchair. The pier itself is long, so the cruise port offers complimentary tuk tuk rides from the pier to the entrance of the port. While the ride is free, please remember to tip the driver. 
Walking
Puerto Plata itself is not a far walk. For example, the famed Umbrella Street and the historical Paseo de Dona Blanca are only a 7 minute walk. Here's a quick video showing you the way to exit the port:
Taxis/Uber
You will find a designated walkway in Taino Bay cruise port that will take you directly outside of the cruise port area (see above video). At this spot you will have no problem finding taxi drivers that you can hire to take you to Puerto Plata. Taxis are also readily available in the historic center and most fares will cost you $5 or less, but it's best to negotiate the fare prior to getting in the taxi. 
Uber is also available in Puerto Plata, and this can be a great tool to use especially if you don't speak Spanish well enough to explain where you want to go. 
Shopping In Taino Bay (Puerto Plata) – Dominican Republic
The Dominican Republic is known for jewelry with locally-mined amber and larimar (turquoise-colored stone), as well as organic coffee and cacao. Woodcarvings and handicrafts are also popular souvenir items in the D.R.
Inside the Port
There are duty free shops and quite a number of shops at the port in Taino Bay. 
The Taino Village, the first shops you will encounter once off the ship, are theme-based on the culture of the pre-Columbian Taino people. 
There are about 35 shops, most of them different from one another.
You will find cigars, local clothing, artisanal products, souvenirs and cigars. 
Prices will be scaled for tourists and some items will be more expensive inside the port than outside the port. All of the shops are owned/rented by locals. The cruise ship port does not own any of the facilities.
Outside the Port
When most tourists visit Puerto Plata, they head to the the historical center and Central Park of Independence. Surrounding the park are a number of shops selling locally made items, jewelry, cigars and much more. 
Dining In Taino Bay (Puerto Plata) – Dominican Republic
Inside the Port
Two restaurants in the Taino Bay cruise port are Sanmagu and Casa Palapa. There is also Cortaito, which is a pastry and coffee shop and a total of seven bars.
Sanmangu
The name of the restaurant comes from "mangu", a dish of mashed plantains that is served with fried white rice and salami. The Sanmangu serves local Dominican cuisine specialities and classic Caribbean dishes. 
You will find mofongo, fried fish, and grilled chicken. Dominican sancocho is a meat and vegetable stew that is popular in the Dominican Republic.
Casa Palapa
There is a focus on Mexican Cuisine in this sit-down restaurant. There will be the ever-present fried plantains and casabe. 
Casabe is a thin, flatbread that is similar to crackers and served with many of the dishes. Roast pork and rice with beans is another staple.
Outside the Port
Located one block from Independence Park, this highly rated cafe and bistro is known for its homey family feel and tasty, diverse menu. Pasta, sandwiches, local cuisine, coffee and sweets are just some of the stand-out items. Dine in or outside on the treed patio. 
This restaurant and bar is located a 2 minute walk from Independence Park and has indoor and outdoor seating. You'll find tasty, unique beverages, delicious local Dominican cuisine and friendly staff. 
Things To Do in Taino Bay (Puerto Plata) – Dominican Republic
Inside the Port
The Taino Bay cruise port does not have beach access for swimming. There is an area where you can sit in beach chairs near the pier, but swimming is not allowed in this area. 
If you want to swim in the ocean, spending the day at an all-inclusive beach resort with ResortPass can be a great option. 
Visit The Pool
Taino Bay cruise port has a large swimming pool with a swim-up bar. There are in-pool chaise lounge chairs and live DJ music. 
There are also beach beds and chairs around the pool. Using the pool is complimentary, but the drinks are an additional cost.
Monkey Island
This spot (not really an island) is an enclosure where you would be able to interact with squirrel monkeys. There is an additional cost, and you will be allowed to spend 30 minutes with the monkeys. 
Be aware that the monkeys will climb, jump and walk all over you. Remember too, that these are animals. So don't be surprised or upset if they urinate on you.
The Aviaries
There are several small aviaries that are located throughout the Taino Bay port. Parrots and other birds can be seen here throughout the day. There is no cost to see the birds. 
This video doesn't contain information on Phase 2, but is a concise overview of the port area:
Outside the Port
Beaches
As mentioned above, there is a beach inside the port, but no opportunity to get in the water. Having an all-inclusive beach day pass at a resort can be a great way to spend the day in port.
ResortPass offers a few different all-inclusive options, located mainly along the famed Playa Dorada beach.  The all-inclusive package have activities and entertainment for both adults and the kids, pools, beach access with chairs, drinks and food. Upgrades are often available for spa passes or private day rooms. Check out the options here.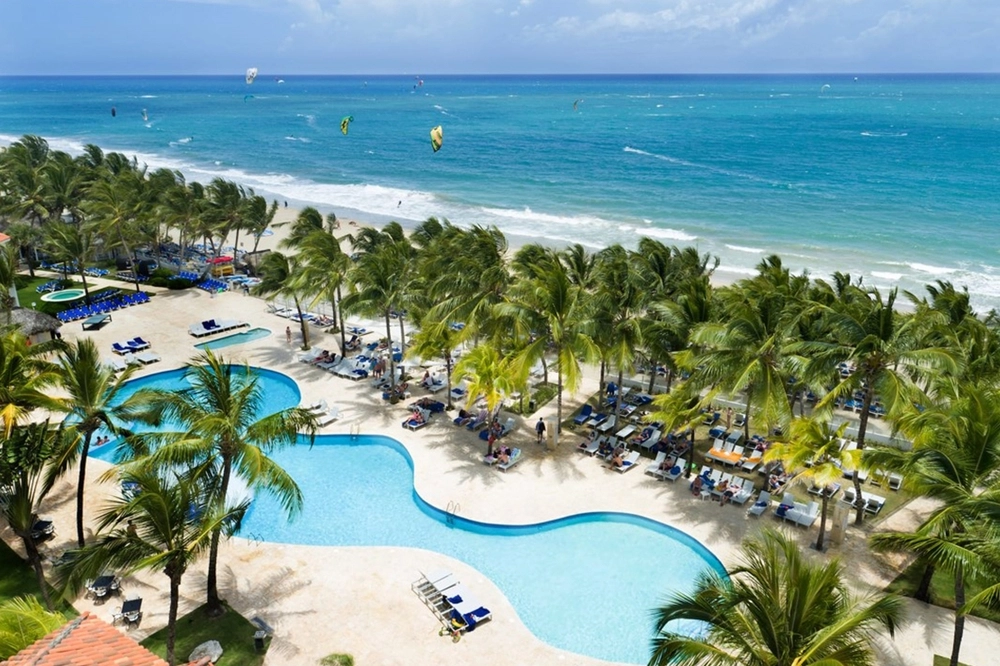 Located in the historic district, about a 15 minute walk from the port entrance, this museum has fossils and artifacts where you'll learn about the history and characteristics of this semi-precious stone and the lives of the people who mined them. Admission is only $2 per person and they are open daily. 
Visit this factory museum which is less than a 10 minute walk from the port entrance, to learn about the history and process of making rum and the development of the Macorix brand. The tour leaves every 15 minutes and includes a short film and ends in the tasting room where you can taste several different flavors before having the opportunity to purchase your own bottle to take home in their shop. All this for $4 per person.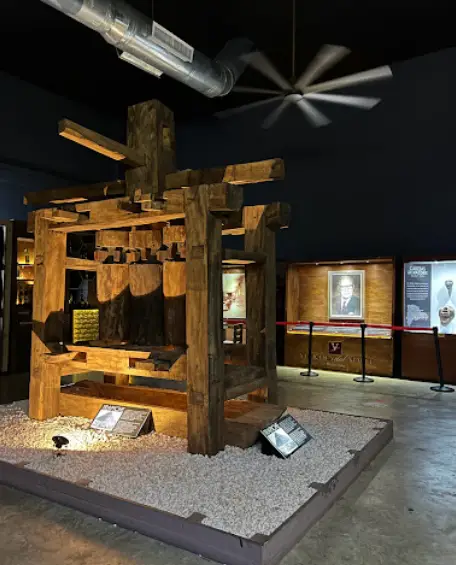 Fortaleza de San Felipe
Located in a park with lovely ocean views and amphitheater, you'll find the San Felipe fort. Built in 1577 upon commission from the King Felipe of Spain, there is a small museum and complimentary audio guides. Bring your cameras because the views from the top of the fort are fantastic, and you'll be able to see your ship in port. There is no cost to enter the park, but it is $2 USD pp to enter the fort.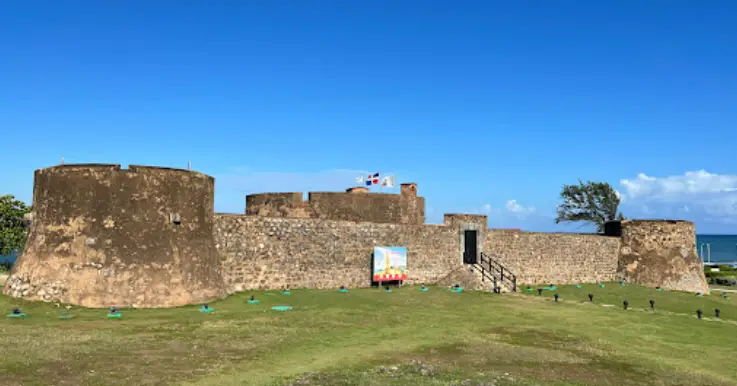 Top Tours & Excursions In Taino Bay (Puerto Plata) – Dominican Republic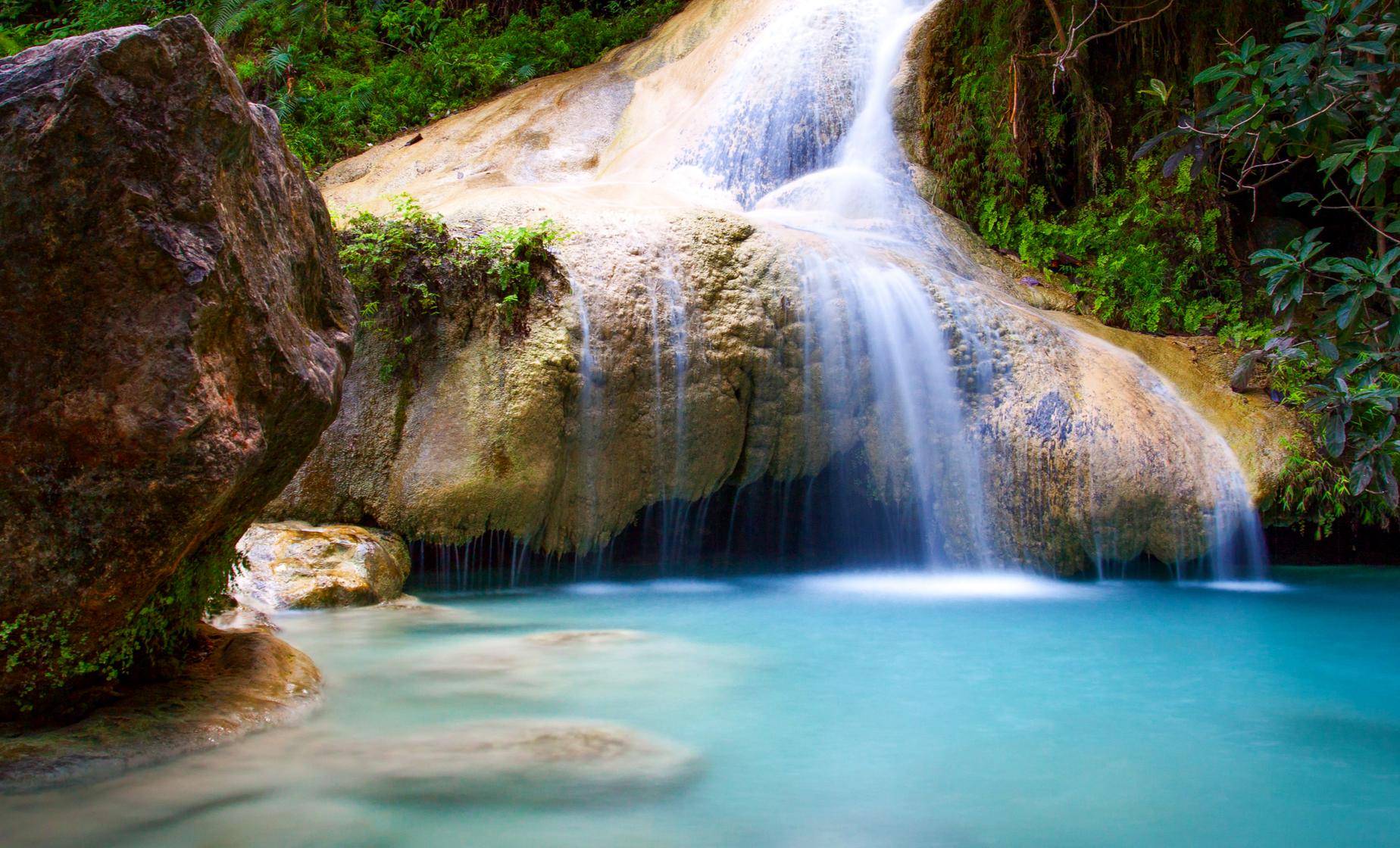 The natural monument of the Damajagua River is composed of 27 bodies of water of various sizes. You will be met at the cruise terminal and a narrated, countryside drive will take you to the Damajagua "base camp" located within a tropical forest. Here you will have time to use the facilities before hearing important rules and safety instructions and receiving your helmet, lifejacket, and bottle of water. Then you are on your way up-hill for appr...
Duration: 4.5 Hours
Activity Level: Difficult
Note: Must have sturdy, waterproof shoes or rent for $2
Wheelchair Accessibility: No
Food: Water, fruit, rum punch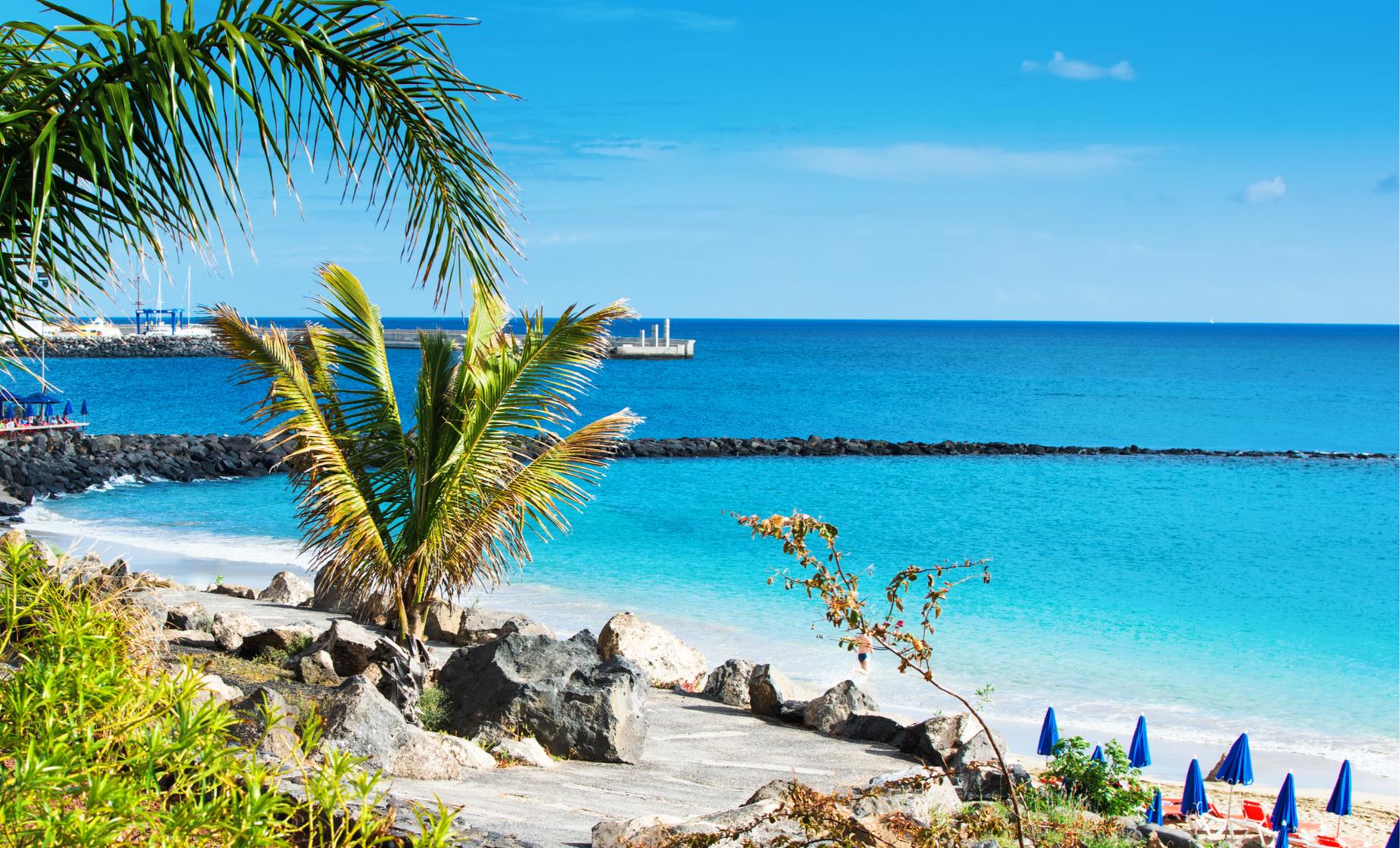 Relax and soak up the beach life on Puerto Plata's beautiful north coast and experience Playa Dorada on this half-day excursion. Upon meeting your local guide, you will embark on a fully narrated tour around the historic district and pier as you make your way to the north coast. Once you have reached the golden sand beach you will find a full bar and cafe (extra cost) as well as complimentary beach loungers. After lunch and a leisurely stroll, ...
Duration: 4 Hours
Activity Level: Easy
Wheelchair Accessibility: No
Food: Bottled water, rum punch and fresh local fruit.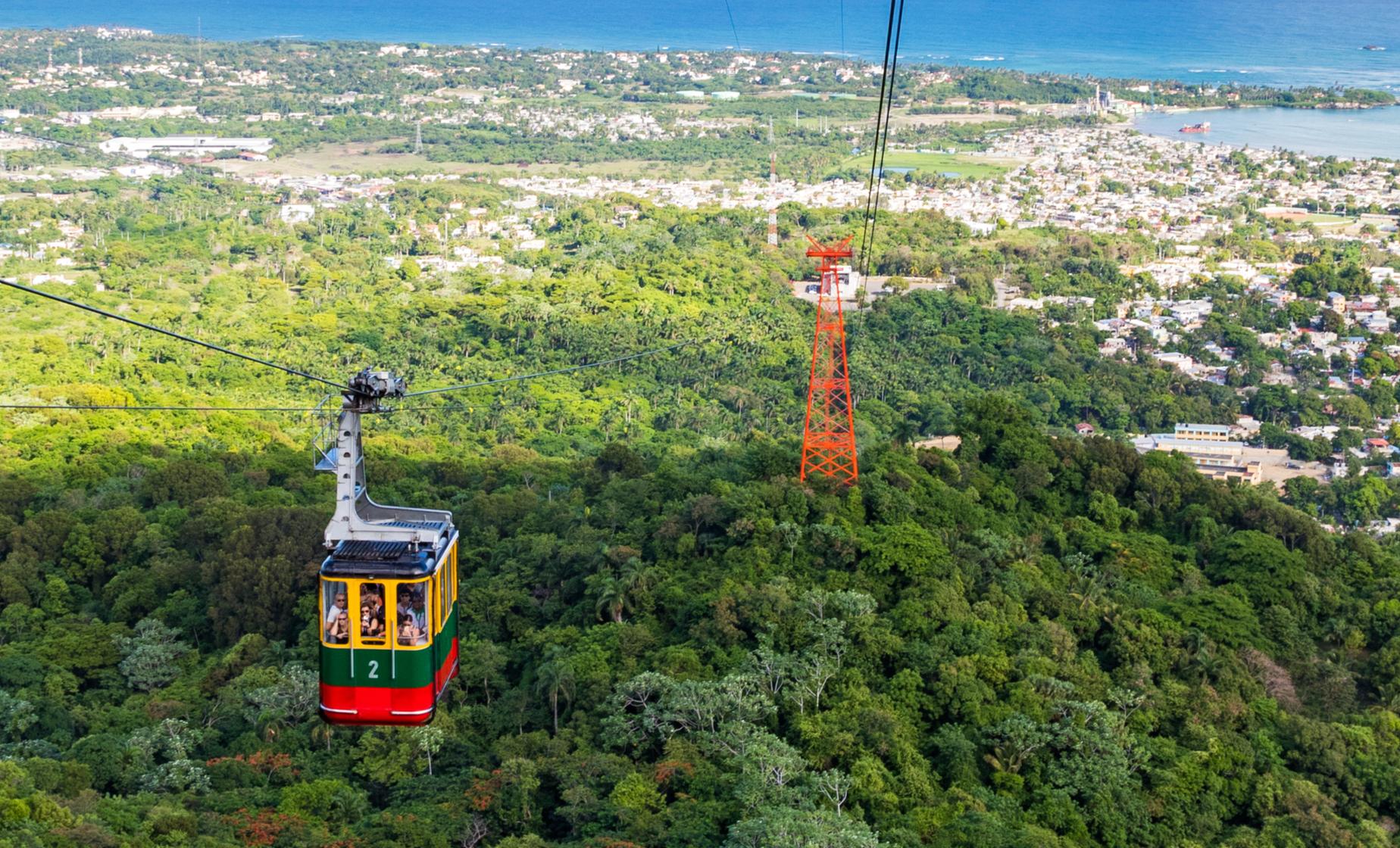 You will ascend to 2,555 feet above sea-level to the summit of Mount Isabel de Torres where you can explore the beautiful gardens, enjoy views of the city and ocean and more. After your time at the summit, you will take the cable car down the mountain and then meet your transportation for the drive through the city to a guided tour of Fort San Felipe, home to a historic Spanish fortress built in 1577. After, you will enjoy some time at Independen...
Duration: 4.5 Hours
Activity Level: Moderate
Note: Min. age 8 years.
Wheelchair Accessibility: No
Food: Complimentary fresh fruit, water, soda & rum punch.